TamNearPDX

Washington USA
Member since 1/16/08
Posts: 216
Skill: Advanced Beginner



Date: 2/17/13 10:52 AM

We have had our shih tzu for over 3 years now... After taking him back to the vet time after time for frequent itching and nasal fold infections, we took him to a different vet and he recommended that we see an animal dermatologist...

Well we took him on Friday and based on his history she recommended that we do some allergy (skin and blood) testing. So, he was tested an he is basically allergic to almost everything under the sun. Allergic to most of the grasses, weeds, molds, trees and more. house flies, black ants, wool, feathers, cats (we have 2).

Anyway, based on the results our little pup will likely be on allergy injections for the rest of his life.

Does anyone here have any experience with this??

Of course, the testing wasn't cheap -- the allergy serum is still cheaper than a couple vet visits per year to treat his allergy symptoms.

Franksdottir


Member since 4/25/08
Posts: 3292
Skill: Advanced Beginner



In reply to TamNearPDX

Date: 2/17/13 2:54 PM

No experience yet, but we think we are about to have some. One of our cats has something - the tests are in progress - but the vet suspects that he may have an allergy or allergies. So, your post is very interesting to me at the moment.

------
Barb

TamNearPDX

Washington USA
Member since 1/16/08
Posts: 216
Skill: Advanced Beginner



Date: 2/17/13 4:11 PM

We will have a follow-up appointment in a couple weeks -- so will get more and more info.


I do think that in many ways my pets get better care and follow-thru than we humans do from our doctors....



Doris W. in TN


Tennessee USA
Member since 2/9/04
Posts: 9522
Skill: Intermediate



In reply to TamNearPDX

2 members like this.



Date: 2/17/13 5:24 PM

Have you tried oral antihistamines to control the allergies? The OTC ones don't help our dog much, but there is a Rx one that helped a lot.

Our Sophie is allergic to a lot of things, including foods. Her eyes are always runny and lots of foods will make her itch and scratch madly. She does best on a simple raw diet with only meat & veggies.

Shih Tzus are prone to a lot of skin allergies. Our Shih Tzu developed them in old age. Had I known then, what I know now, I would have stopped the yearly immunizations for everything under the sun and had him titered instead (what I do with our current dog) and fed him a raw diet. He probably was allergic to all the corn in his kibble, but I just did not know any better at that time and had never heard of raw diets.

------
iPad's auto-correct is my enema.

Miss Fairchild


USA
Member since 8/24/02
Posts: 7936
Skill: Advanced



In reply to TamNearPDX

5 members like this.



Date: 2/17/13 7:27 PM

Howsa bout this? During the spring and summer months, Fluffy would get staph infections as a result of allergic reactions. Vet seemed to think it was dust mites, pollen, or a multitude of other things. Fluffy's hair would fall out (a collie sort of dog), with red itchy patches, and she stank! Allergic reactions?? Tried giving her children's benadryl; made her stumble and sleepy. Vet wanted to give her a scrip; too expensive (DH and I are on fixed incomes). After about the third $175+ office visit, I was hairless after tearing my hair out.

So I asked myself, "What can I do? What needs to be changed?" I looked at her dog food; dried kibble, and the first four ingredients were corn, corn meal, corn byproducts and corn starch. The light bulb went on--Can the problem be she's allergic to corn? I've heard of dogs (and people) being allergic to wheat, why not corn? Changed her diet to salmon--Purina Pro Plan for Sensitive Skin. No corn anywhere. And guess what?? NO allergies. No hair falling out, no staph infections, no residual odors, and most importantly, NO vet bills.

Now, mind you, I'm going to get a lot of backlash from those pet owners who feel that corn is okay for their pet. But for mine, it's deadly.

-- Edited on

2/17/13 7:27 PM

--

------
"Play the cards you are dealt, but choose who is sitting at the table"..AARP magazine

SEE MY ETSY SHOP HERE: http://www.etsy.com/shop/AuntMaymesAttic
My blog: http://auntmaymesattic.wordpress.com/

sewbehind


Canada
Member since 6/30/05
Posts: 872
Skill: Beginner
Body Type:




In reply to Miss Fairchild

1 member likes this.



Date: 2/17/13 8:13 PM

My dog does suffer from a ragweed allergy, which is quite severe. However at other times he does chew at himself. As it happens, we are planning a visit to the USA and dogfoods with lamb are not allowed entry into the country, so I am switching my dog to a grain-free diet in order to combat allergies and to be able to take it across the border for my dog. Also the addition of fish oils might help skin problems. It's too early to tell whether it will work, but it is one of the things that might be exacerbating your pup's problems. As Miss Fairchild suggest, it is something that is worth trying.
In late summer, we have to be very agressive with his allergies. He must be bathed frequently, takes antihistimines, and I would definitely consider the allergy shots. According to the print out from the vet that we received, they are supposed to be one of the better treatments. However, before I did that I would look at the food that your dog eats. (don't forget treats too)
Helen
-- Edited on 2/17/13 8:14 PM --

Cat n Bull


North Carolina USA
Member since 2/17/06
Posts: 5491

1 member likes this.




Date: 2/17/13 8:27 PM

My bulldog was suffering from an ongoing ear infection, yeasty red smelly face and daily vomiting and intense itching. We were told it was because she is a bulldog.

I did not believe it.

We tried the grain free dry foods, no luck.

We switched her to a raw diet and her ear infection cleared up, she has no more yeast and no more vomiting and no more itching.

She is very allergic to corn and wheat. She is allergic to chicken. She can not tolerate processed foods and chemical additives. She has a very very low tolerance for carbohydrates and starches.

She now eats nothing that doesn't come from an animal in it's raw natural state. She has been eating raw for 3 years now and is thriving.

I have heard many times from holistic vets that allergy testing will be inaccurate if there is a systemic yeast problem going on.

------
Cathryn

Franksdottir


Member since 4/25/08
Posts: 3292
Skill: Advanced Beginner



In reply to TamNearPDX

1 member likes this.



Date: 2/17/13 8:29 PM

Quote: TamNearPDX
We will have a follow-up appointment in a couple weeks -- so will get more and more info.





I do think that in many ways my pets get better care and follow-thru than we humans do from our doctors....





We are very lucky in our vet. Our vet works in a clinic with two other vets, both of whom are fine when we need them, but the vet who is our primary is wonderful with our cats - and with us, which doesn't always happen.

She is very patient about answering our questions, and giving advice (such as when we wanted to adopt a blind cat, and she encouraged us and how right she was, it will be three years next month and she is a fabulous cat, we were so lucky), and she always proceeds methodically to do the best for the cats and yet not spend any money we don't have to.

We have had a number of vets over the years, and we are so happy with this one.

------
Barb

Kemish


California USA
Member since 4/24/06
Posts: 304
Skill: Intermediate



In reply to Miss Fairchild

Date: 2/17/13 8:33 PM

It's not crazy for your dog to be allergic to corn. We had a similar problem when we adopted our retired greyhound. After a vet visit and a dose of antibiotics/steroids, I started reading the ingredients in the dog food and found a good combination for our dog and now we have the allergies under control. We are happy dog owners and we have a happy dog

. My only regret is that I didn't do this sooner!

------
Kemish

Elona


USA
Member since 8/24/02
Posts: 9674
Skill: Advanced
Body Type:




In reply to TamNearPDX

Date: 2/17/13 9:04 PM

One of our friends has an itchy Shi Tzu who tested quite allergic to wheat. Unfortunately, he is

crazy

about anything with wheat in it, and turns into a dancing fool when toast or muffins are in the vicinity.

Worse, his 'parents' have a hard time saying 'No' to those pleading brown eyes, but he would probably itch less if they could avoid giving him any bready tidbits at all.

I suppose your dog's food has no wheat in it?

------
Elona
Printable Version
* Advertising and soliciting is strictly prohibited on PatternReview.com. If you find a post which is not in agreement with our Terms and Conditions, please click on the Report Post button to report it.
Online Class
Break your Serger Out of the Box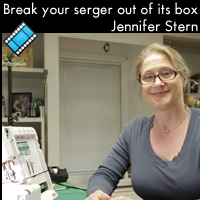 Online Class
The Contemporary Couture Jacket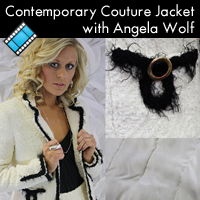 Papercut Patterns 1013

by: thequirkyp...
Review
Christine Jonson Three Tees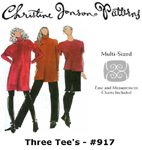 Pattern Details
Islander Sewing Systems Men's Classic Dress Shirt Pattern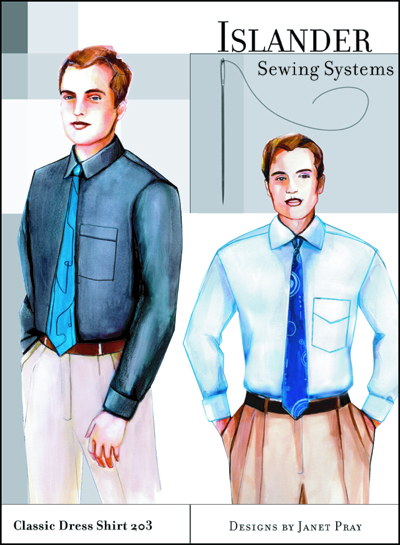 Pattern Details
Simplicity 7418

by: VintageMai...
Review