meleliza


Member since 5/4/11
Posts: 816
Skill: Intermediate



Date: 2/20/13 7:13 PM

I plan to add pintucks (the regular kind, not the twin needle kind) and an embroidered insertion around the bottom of a full skirted dress, the material is very sheer, and even my most gentle marking pencils are difficult to remove. I've been experimenting with pressing as a marking, but can't figure out how To do that accurately over the 60" of material. I have also tried using my tracing wheel and ruler without the tracing paper. This leaves a crease that's sort of easy to see and press with the iron. I just discovered a Hera marker - which looks like a bone folder - on the purl soho website. Maybe that would be gentler than the serrated wheel?

I have tried pulling threads, but this leads to extreme frustration and has not worked for me yet. I also don't have the hours it seems like it will take to make that happen.

Thanks for any tips?

------
Melanie

beauturbo

California USA
Member since 5/2/09
Posts: 4333
Skill: Advanced





Date: 2/21/13 6:03 AM

If you want to press them in, maybe don't try to press them in all across 60" inches of fabric at once, then sew all of them, just because some or lots might even get un-ironed and even fall out before you get to sewing them. Maybe press a few, sew those and then press a few more and just keep repeating? Also a lot more easy to make pin tucks in a big rectangle of fabric (much larger than your pattern piece is shaped) that is on grain and has straight on grain edges to it, and then only afterwards cut out the pattern piece later from that, after the pin tucks already in there, than to cut a pattern shape out first and then to try to put a bunch of pintucks into it, after the fact.

If it's cotton organdy, and pin tucks on grain, maybe you can just even mark them with some pencil dots (like a regular #2 lead pencil) on top and bottom of fabric piece and then just use the iron and a good metal ruler to press them in. Pencil dots that way, might erase out later with just even a pencil, eraser or be so close to the cut edge, will be cut off later, anyways?

TessKwiltz


Texas USA
Member since 9/21/07
Posts: 1619
Skill: Intermediate





Date: 2/21/13 9:36 AM

I see you've already considered the hera marker, which would be my first suggestion.

I've used the Clover folding pen with success on quilting fabric and shirtweight cottons, but haven't tried it on anything delicate.

------
Tess

"I am a degenerate art supply junkie" - Jane Davenport

KimG


New York USA
Member since 1/3/07
Posts: 267
Skill: Advanced



Date: 2/21/13 9:59 AM

You might consider a Pilot Frixion ballpoint pen. I get mine at a local fabric shop because she keeps them right next to the register, but you should be able to find one at any office supply store. The ink is supposed to disappear with friction, but it also disappears with heat, either direct from an iron or from steam. It should give you a nice line to press on, but you'll have to do it one completed tuck at a time. I would just use an iron without steam, because the steam will cause some of the line to disappear before you actually get to it with the iron. Once you have the tuck pressed, you could go over it with steam if you think it's necessary.

I will comment that these pens do leave a faint mark after ''removal''--I've seen it referred to as a ghost mark because it's white and not very noticeable. The marks disappear after washing, but since you'll be marking on a fold on white fabric, they shouldn't be noticeable at all.

meleliza


Member since 5/4/11
Posts: 816
Skill: Intermediate



Date: 2/21/13 1:13 PM

Ok, thanks for all those suggestions. The skirt is so big that I can't really cut a whole lot extra do do the tucks first. In fact, I really had to cut the skirt to mock up the dress for the little girl. She and her mother are just not clothes people, so it was hard for them to pictures it. I needed it all basted together so I could have her decide on final designs and sleeve styels. Still, I have a few inches to spare so maybe that will help. Now I'm wondering if I even have a ruler that long? Maybe I'll have to borrow one of hubby's from the basement.

------
Melanie

goodworks1


Illinois USA
Member since 7/19/03
Posts: 3825
Skill: Advanced



Date: 2/21/13 9:07 PM

Will the pintucks be on grain? You could try ironing and folding them and sewing them in before cutting out the skirt. On grain pintucks are a lot easier to make than ones that follow a curved hem.
-- Edited on 2/21/13 9:57 PM --

------
blog: goodworks1.wordpress.com


meleliza


Member since 5/4/11
Posts: 816
Skill: Intermediate





In reply to goodworks1 <<



Date: 2/22/13 8:31 AM

Well, cross grain, but yes, it's a straight dirndl skirt. It's just 60" wide, so I feel nervous that it will be difficult to keep them straight across all that

------
Melanie

meleliza


Member since 5/4/11
Posts: 816
Skill: Intermediate



Date: 2/26/13 9:48 AM

I wasn't able to get ahold of a Hera marker, so I used my tracing wheel, which also creased the fabric a little. I spread the skirt across one of those large grided cardboard mats so I could line everything up straight and kept it in place with pins and weights while I marked with my ruler. I did the first group of three all at one, pressed them and then stitched. It all seemed straight, but they came out totally wonky, as if the sewing process stretched them all out? I was able to shape them a little bit better with some starch and pressing, but I feel rather inept. How come I suddenly can't sew a freakin straight line?

I'm working on the insertion and then I'll add the other pintucks. I suppose if it doesn't turn out well, I'd suck it up and order more fabric to try again. But there won't be any point if I don't know what to do differently.

I've had a really hard time finding information on how to do this and a roll and whip finish as well as construction order and working with sheer fabrics. It's like this heirloom stuff is a secret club and I don't know the password.

------
Melanie

renren


Member since 7/20/05
Posts: 3611
Skill: Intermediate



Date: 2/26/13 10:10 AM

This is probably too basic, but I'm wondering about your needle. Sometimes when I start sewing something, like a long 22-inch zipper using a lapped or centered insertion, say-- where there will be a long line of stitching on display--I make it a point to put in a new needle.

For this delicate fabric, is the needle one of the more slender ones and is it new?

I can actually tell what a needle does to fabric if it needs to be replaced. You get more of a pummeling or punching of the fabric rather than puncturing or piercing action on the part of a needle.

You need a clean puncture.

The other 3 things I'm thinking about are these:
1) correct tension
2) needle plate with a round whole, not the wide one which accommodates zigzags
3)use of a walking foot


So those are my suggestions with the needle being the 1st thing to check.

Probably best just to play around with little square scraps of fabric and see if you can get improvement.

Sorry if my suggestions are too basic, but that's what I'm throwing out there just in case you have overlooked something, although I do see you are an Intermediate, so that trumps my adv beginner every time!

Good luck!


Hmm, I'm thinking of one other thing. Rather than a walking foot, I wonder if a roller foot might help. I used it to sew on rick rack and wrote a tip. I'll go find it. . . . . .

tip on roller foot

Maybe someone else can add input on use of roller foot for this operation. Not too sure about it for this application, but it did work great for the rick rack.

And one more option on getting in the pintucks--have you considered thread basting? It sounds tedious, but I wonder if you took giant 2" stitches if that would help you get those pintucks in.
-- Edited on 2/26/13 10:17 AM --

------
ren

2015 (by month)
yardage out (11.125, 13.5, 0, 13.125, 12.625, 5.625, 0, 0, 0, 0, 0, 0)
yardage in (0, 0, 0, 1, 0, 0, 0, 0, 0, 0, 0, 0)
projects (6, 10, 0, 12, 11, 3, 0, 0, 0, 0, 0, 0)
UFOs out (1, 3, 0, 1, 4, 0, 0, 0, 0, 0, 0, 0)
UFOs in (0, 0, 0, 0, 0, 0, 0, 0, 0, 0, 0, 0)
cuts of fabric used up (0, 2, 0, 3, 5, 0, 0, 0, 0, 0, 0, 0)


meleliza


Member since 5/4/11
Posts: 816
Skill: Intermediate



Date: 2/26/13 3:04 PM

Thanks, the needle was new for this project and it's a microtex/sharp, so I think it should be fine. Unfortunately, I can't change the needle plate on this machine, but it's a feature I will look for next time.

I wonder if the walking foot would help or not. I think it might actually be hard to keep such a small seam in place. I'll have to look and see if it has markings on it for guides. I had been using the edgestitching one to give me a good 1/8".

I'm a little out of scraps of this fabric to practice on! I ordered extra and used it all up trying different combinations of tucks and insertions and learning to roll and whip.

------
Melanie
Printable Version
* Advertising and soliciting is strictly prohibited on PatternReview.com. If you find a post which is not in agreement with our Terms and Conditions, please click on the Report Post button to report it.
Online Class
Put it on the Bias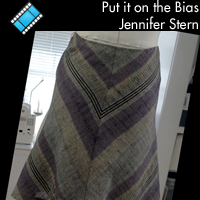 Online Class
Create a Jacket Muslin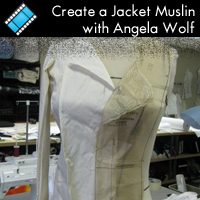 You Sew Girl 90mm Purse Frame Purse Pattern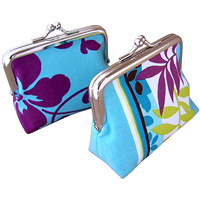 Pattern Details
PerfectFuse Medium Black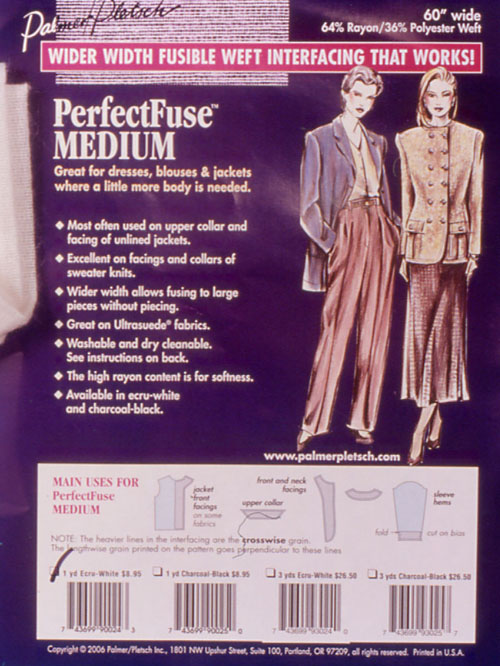 Pattern Details
StyleArc Amy Knit Top

by: DementedFa...
Review