Montarville


Ontario CANADA
Member since 2/22/11
Posts: 131
Skill: Advanced Beginner

2 members like this.




Date: 2/27/13 8:06 PM

Hello everyone and welcome to the 2013 Pattern Stash Contest!

The contest runs from March 16 to April 30 and I will be your contest manager. You may sign up
here.

Are you a pattern collector? Do you find yourself unable to resist a pattern sale? Are your pattern-buying habits slightly out of touch with your sewing reality? If you have answered "yes" to any of these questions, this contest for you.

As most of you know, the idea behind this contest is very simple: for six weeks, you are encouraged to sew patterns that have been in your possession for at least six months but have not been touched.

So, this is your chance to use all those patterns you have been collecting but have not had the opportunity to use yet.

Here are the official rules:

1. Enter only those items which have been sewn from patterns which are in your stash AND you haven't used before. The idea is to encourage each other to use those patterns we bought but never used.

2. You can enter apparel or craft items as long as you SEW them.

3. Pattern Stash is defined as the patterns you have had in your possession approximately 6 months or more (in other words, in your stash prior to about September 16, 2012). Your guess is good enough; the idea is that you have had it a while and have not gotten around to sewing it. Downloaded patterns may be used providing they were downloaded around 6 or more months ago. Self drafted patterns are not allowed for this contest.

4. Patterns from magazines or BurdaStyle, Patrones, KnipMode, Ottobre, etc. may be used providing the issue of the magazine is September 2012 or earlier. However, you may only enter 4 garments, of distinct types, from any one issue, and they must be patterns you haven't made before. The goal here is to open and use as many issues as you can.

5. You may only enter one item from each pattern (regardless if it is a wardrobe pattern or not).

6. Since this is a pattern stash contest, patterns should be new and unused, prior to the start of the contest. Fabric may be prepped and pre-shrunk, however patterns should be untouched. (For obvious reasons, there can be no muslins in advance of the contest start date.)

This is a points based contest - 1 pattern used = 1 point. For each unused pattern which you make an item from, give yourself one point. The winner will be the person who uses the most patterns. (This is not a voted contest. We will be using the honor system!) There will also be a random drawing winner, so even the less prodigious sewers have a chance at a prize.

Clarifications:

-Vintage patterns that you have purchased but have not used will count. The fact that some previous owner may have used the pattern already is irrelevant to this contest.

-A pattern in stash must have actual pattern pieces. Downloadable tutorials with no pattern pieces would not qualify.

- Downloadable patterns are allowed. An elephant stuffed animal where you had to download and print the pieces would be fine. The pattern would have to be printed out or in the stash within the same time period that applies to any other pattern.

- If you normally trace your patterns, whether from a magazine like BurdaStyle or just because you want to keep the original tissue, you can do this before March 16.


General Rules for all Contests

1. All reviews must be entered for submission by 11:59 PM Eastern Time on the last day of the contest. It is suggested to start your review as a Work In Progress (private or public) so that you can get any bugs ironed out prior to the deadline.
2. Note: for this specific contest, it is stated in the rules that patterns may not be drafted, tweaked, and muslined before the contest date. Fabric may be pretreated before the contest date.
3. Items intended for sale, or for which you were or will be paid to make, do not qualify for any contest, but items made for charity are welcome.
4. Unless otherwise stated in the rules, all reviews written for a contest entry must include a picture of the entry, preferably on a live model.
5. Interpretation of rules is subject to the discretion of the contest manager and the contest committee.

Contest Eligibility: ***Rule #1 is changed for 2013
1. Any member of Pattern Review, either paying (FoPR) or non-paying, who is a registered member on the site before the contest begins is eligible to enter.
2. Any member of Pattern Review, either paying (FoPR) or non-paying, who's been a registered member on the site for 90 days prior to the end of a contest is eligible to vote in a contest.
3. Any member who's won first place in a contest on Pattern Review that ended in the previous four-month period is ineligible to win another contest (during that four-month period).

Again, this is a points based contest - 1 pattern used = 1 point. For each unused pattern from which you make an item, give yourself one point. The winner will be the person who uses the most patterns. (This is not a voted contest. We will be using the honor system!) There will also be a random drawing winner, so even the less prodigious sewers have a chance at a prize.

Prizes for the contest

Sponsored by

First Prize: $50 Gift Certificate
Second Prize: $25 Gift Certificate

Don't forget to get a badge for your blog!


-- Edited on 3/22/13 12:46 PM --

Montarville


Ontario CANADA
Member since 2/22/11
Posts: 131
Skill: Advanced Beginner

1 member likes this.




Date: 2/27/13 8:09 PM

I will use this post to answer any question you may have about this contest. I will also post a few useful links.

You may find here the 2012 pattern stash contest report.

And for even more inspiration, here is the 2011 pattern stash contest report.



Quote:
if I have a pattern with multiple items, does each item I make from the pattern count as a point, or are points limited to 1 per pattern envelope?


You can only make one item per envelope, even if it's a wardrobe pattern. The idea is to encourage you to use as many pattern envelopes as possible.



Quote:
if I have a multi item pattern I've made 1 item of, can I enter an item I haven't tried yet?


Sorry, you can't. Patterns need to be untouched. The same goes for magazines or books. You may enter up to four items (of distinct types) from a single issue, but it needs to be an issue from which you have not sewn anything yet.



Quote:
I'm still a bit confused- are we allowed to cut pattern pieces prior to the contest start date, like in some other contests, or do you want us to wait until it starts since it's a pattern contest?


Patterns can't be cut before the start of the contest. The only manipulation allowed is tracing.



Quote:
What if I don't know how long I've had the pattern?


Some patterns have a date on it, so you at least know when they were issued. If not, go with your best guess. If you think you've had it for six months, then it qualifies.



Quote:
So if you're new to sewing but have managed to amass like...100 patterns...you can't join since it hasn't been 6 months?



Unfortunately, that is correct. The patterns need to have been in your possession for six months.



Quote:
What about those of us who buy multiple copies of the same pattern?


The rule says one item per envelope, so if you have more than one envelope of the same pattern, you may sew more than one item from that pattern. You need to prove (with a picture) that you have multiple copies of the pattern. (However, though it is technically within the rules, it might not be entirely within the spirit of the contest to sew different views of a single pattern.)



Quote:
I think that rule 4 does not specify that the magazine must be untouched


I know. I thought it was a bit ambiguous so I asked the question to the committee before posting the rules, and that is the answer I received. The magazine must be untouched.



Quote:
So the quality of construction and care put into the items doesn't really matter for this contest...? I mean, I wouldn't want to not put care into it. I just wanted to check.


Well... it's not that quality is not important, but it is not a factor in this contest. This one is about quantity. (But don't forget there is also a prize attributed at random, so even with just one item sewn, you can win something.)



Quote:
And even if you bought the pattern a year ago, cut it, and then never used it, the pattern cannot be used for this contest?


If, as a rule, you cut all your patterns when you by them, regardless of whether you intend to sew them immediately or not, than yes, it is admissible. However, if you intended to sew it but life got in the way, then it is technically a UFO, so it would not be admissible.



Quote:
What about patterns from books (acquired at before Sep 2012) which need to be drafted*?


If they contain all the pattern pieces, and all you have do to is copy them or trace them, it's admissible. I think it is also admissible if you need to trace them on a larger scale then what is in the book. Tracing on a larger scale takes no more drafting skills than adding a seam allowance, so that would be within the rules. But if there are instructions on how to draft the pattern, then the pattern is not admissible.



Quote:
I have one pattern I'd like to use that will be sixth months in my stash come mid-April. Does that pattern qualify as long as I sew the item after mid-April or do the six months need to be from the start of the contest?


Well, according to the rules, the date that counts is the start of the contest, not the end. So this pattern would not be admissible.



Quote:
Would curtains sewn from a pattern count in this contest?



Rule number 2 says apparel and craft items are allowed. I don't think curtains count as craft items, so I would say they would not be admissible.



Quote:
Since this contest overlaps with another contest, is it possible to enter the same garment in both (assuming they'd qualify for both), or do I need to choose between them?


There is no need to choose, you may enter the same garment in both contests.



Quote:
How do we decide whether something is craft and allowed, or home decoration and not allowed?


Good question. There is no clean cut answer. The best guideline would be to look at the pattern reviews in the "craft" category. If you find there items that are similar to what you want to make, then it's admissible. That includes toys, doll clothing, tote bags, book covers, oven mitts, storage items, Christmas decorations...



Quote:
If the pattern meets the age requirements, how much modification to the pattern is allowed?


You are allowed modifications that are not strictly fitting modifications, but you have to stay pretty close. I would say the rule, or maybe guideline, would be that it has to be obvious that the garment comes from the pattern.
-- Edited on 3/21/13 8:11 PM --
SheBear0320


Manitoba Canada
Member since 4/8/08
Posts: 4896
Skill: Advanced



Date: 2/27/13 8:26 PM

I'm already lining up projects for this contest. I have an abundance of patterns that qualify.

Looking forward to starting this one although it's a ways off yet.



------
Sheila
"sewing very slowly to fill an empty closet"
2014 Stash Tally: 106.625 yds out/145.125 yds in (net +38.5 yds)

2015 Stash Busting:
76.625 yds sewn (as of 10/05/15)
79.0 yds purchased (as of 10/05/15)




Judy Kski


USA
Member since 10/26/08
Posts: 1879
Skill: Intermediate
Body Type:


1 member likes this.




Date: 2/28/13 2:47 AM

I'll be joining in. I've got so many unused patterns, it won't be a problem finding them for this contest. I'm glad I can at least trace out pattern pieces for my KS patterns in advance.

------
Judy

GBK


GERMANY
Member since 12/24/07
Posts: 900
Skill: Intermediate

1 member likes this.




Date: 2/28/13 3:27 AM

I'm definitely in as I have patterns (and fabric) beyond life expectancy - even if I had more time to sew ...

ETA: identified my 1st item from a burda mag (05-2009, top 103) so I can begin to trace the pattern prior to March 16


-- Edited on 2/28/13 7:27 AM --

------
Happy Sewing!

Sharp


Oregon USA
Member since 8/18/06
Posts: 166
Skill: Intermediate

1 member likes this.




Date: 2/28/13 3:32 AM

someone must have been looking in my sewing room on this one--I have drawers of patterns untouched and lots of Burda downloads just waiting...now to decide which ones...

------
My blog: raggiegirls.com

Montarville


Ontario CANADA
Member since 2/22/11
Posts: 131
Skill: Advanced Beginner



Date: 2/28/13 10:31 PM

The contest is set up. You may officially sign up here.

-- Edited on 2/28/13 10:37 PM --

Montarville


Ontario CANADA
Member since 2/22/11
Posts: 131
Skill: Advanced Beginner



In reply to Sharp

Date: 2/28/13 10:39 PM

Quote:
... now to decide which ones...



Deciding which patterns to do is half the fun...
Montarville


Ontario CANADA
Member since 2/22/11
Posts: 131
Skill: Advanced Beginner



In reply to GBK

1 member likes this.



Date: 2/28/13 10:41 PM

A little tracing is excellent to get in the mood...

MissParayim


Member since 3/22/12
Posts: 134
Skill: Advanced Beginner



Date: 3/1/13 8:17 AM

I have a question- if I have a pattern with multiple items, does each item I make from the pattern count as a point, or are points limited to 1 per pattern envelope?
Similarly, if I have a multi item pattern I've made 1 item of, can I enter an item I haven't tried yet? Of course this refers to completely different pattern pieces, not just different views that share some of the same pieces.

------
www.missparayim.com
Printable Version
* Advertising and soliciting is strictly prohibited on PatternReview.com. If you find a post which is not in agreement with our Terms and Conditions, please click on the Report Post button to report it.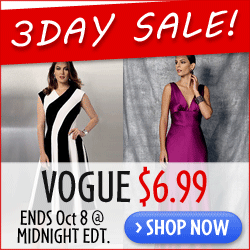 Online Class
Beginners Guide to Dyeing Fabrics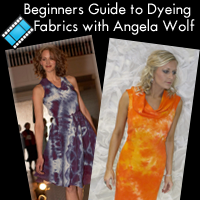 Online Class
Serging Ahead with your 5 Thread Serger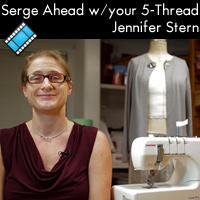 Alabama Chanin Alabama Chanin Tee

by: mlsg
Review
Sew Liberated Mariposa Tee Pattern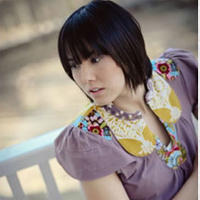 Pattern Details
Jamie Christina Hooded Scarf Pattern (JC307HS)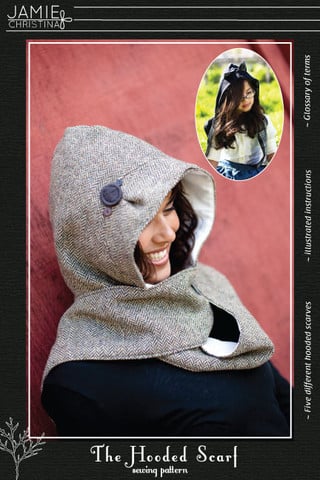 Pattern Details
By Hand London Elisalex Dress

by: desensitis...
Review