stirwatersblue


Member since 12/13/08
Posts: 4521
Skill: Intermediate
Body Type:




Date: 3/2/13 8:42 PM

I'm familiar with the existence of double-faced wool, and I feel like I've seen double-faced rainwear (?) around, as well, but I've never been tempted until now. I've run across some double-faced *velvet!* For a steal! But unless I can reasonably justify its future use, I can't talk myself into breaking my fabric "diet."

I mean, just because it's two-sided, what does that mean? How is that better than just lining something? You'd still have to finish the raw edges somehow, don't you? (I can imagine a heavily-felted wool where you wouldn't need to, but velvet... sheds.)

...These are the questions that plague me. O PR Fabric Gurus, can you allay my fears and inspire me to embrace what might very well be one of those once-in-a-lifetime, kick-yourself-for-not-buying fabrics?

Thanks!!

------
~Gem in the prairie

chrisquilts_2


USA
Member since 6/16/06
Posts: 1204
Skill: Intermediate



Date: 3/3/13 9:40 AM

I'm so glad you asked this. I have the same question. I have some double face knit from fabricmart, some double face wool from EOS and denver fabrics, And some double face twill from Denver fabrics.

I'm drawn to these fabrics but I haven't an idea what to make with them.

How about this Stylearc pattern?

Nina cardigan

I don't know if the flounce is one sided or doubled...


I'm eager to see other suggestions....maybe something reversible? I thought about a short trench for the twill but all the lapels, etc are two pieces of cloth so it's not really taking advantage of the two sided aspect of the fabric.



------
Too much fabric to count...

Margasweet


Member since 2/15/05
Posts: 844
Skill: Advanced Beginner
Body Type:




Date: 3/3/13 10:20 AM

Yes, please, give some suggestions! I've bought double-faced fabric several times over the years, and still haven't figured out how to best use it. I'd like reversible garments (seems like it would give me more options when traveling). Have both knits and wovens, mostly heavier weights.

After many years (literally!) of pondering, I think the edges probably have to be bound, and seams should be flat-fell or bound & top-stitched as a design detail on one side of the garment. Is this correct???

------
2007 fabric in: 7 1/2 yards; sewn: 7 yds +1/2 yd
2008 fabric in, 23 yards; sewn 20 yds; given away 6 yds -3 yd = -2 1/2 yd
2009 fabric in 41 1/4 yds, sewn 29 yds, given away 22 1/2 yds ; totals -10 1/4 = -12 3/4 yd
2010 fabric in 91 1/2 yds, sewn 27 yds, given away 1 1/2 yds; +63 yd = +50 1/4 yd
2011 fabric in: 55 yd.; sewn: 21 yd; given away: 20 yd +14 yd = +64 1/4 yd
2012 fabric in: 60 1/4 yd., sewn 25 1/4 yds, given away 16 yds, thrown away 3 yds scraps; UFOs completed: 7 ; totals +16 yd = +80 1/4 yd
2013 fabric in: 28 yds; sewn 25.7 yds.; given away 5 1/2 yd.s; projects 8, UFOs 4 -3 1/4 yd = +77 yd
2014 fabric in: 40.5 yd; sewn 33 yd; given away 12 1/2 yd; projects 7, UFOs 10; fabric totals this year -5 yds, since 2007 +72 yds

2015 fabric in: 30 yd
2015 fabric sewn: 16 yd.
2015 fabric given away: 7
2015 projects: 11 (5 gift bags, tablecloth, 2 gauze chemises, 2 table runners, Poppy vest)
2015 UFOs: 2 (journal cover, sage green tank dress)
2015 upcycles: 1 (velvet shirt cuffs=zippered bag)
started:

TC Connie

Michigan USA
Member since 10/13/10
Posts: 34
Skill: Advanced
Body Type:




Date: 3/3/13 12:33 PM

Threads issue #123 has an article about working with double-faced fabric.

stirwatersblue


Member since 12/13/08
Posts: 4521
Skill: Intermediate
Body Type:




Date: 3/3/13 2:02 PM

Well, I think I've read every thread here on the boards I can find (evidently double-faced knits are also popular!), and I've found this lengthy tutorial where a blogger made M5913 from a gorgeous grey and red wool. It turned out smashing, and since it's a cape, it's given me an idea of how this might be used in a historical application. TBH, a lot of her techniques kind of went right over my head, but I think if I sat down with them with the fabric in my hands (and some coffee! LOL) it will all become clear.

I also found a number of double-faced twills on DF, where the fabric description reads, "Suitable for dresses and pants." Pants? Really? I'm having trouble imagining that, and would love to know if anyone's done it!


-- Edited on 3/3/13 2:05 PM --

------
~Gem in the prairie

beauturbo

California USA
Member since 5/2/09
Posts: 4737
Skill: Advanced



In reply to stirwatersblue

Date: 3/3/13 2:45 PM

I can't think of any use for double faced velvet, in clothes, so not sure that would be a good thing? Except for maybe a scarf or hat or something like that? Other fabrics though, you could make a reverse-able garment, or one that the sleeves rolled up, or a lapel turned back and showed the other side of the fabric, another color. On velvet though, that would mean the pile would also be on the inside, and outside, so if a jacket you would not be able to slide your arms in, and if on direct your body, in any way the pile side would be against your bare skin, so I'm thinking maybe the double face velvet might actually be a factory cutting mistake instead somehow? Might also be nice for some kind of door hanging in a doorway, between two rooms maybe?

Woven double face fabric I have bought before (wool and cotton) was actually made and woven as two double pieces that actually had part of the weave holding them loosely together. So if you did not want to treat it as just a normal piece of single woven fabric, edge treatment wise, then you could just bind the edges of it off, or you could really separate the two layers, if you wanted to clip some of the weave, pull it apart right there, and make a turn of the cloth after doing that, on both sides and sort of hand slip each turn of the cloth down, and really make it look like no extra at all, edge finish at all there, and still have a finished edge.

Internet fabric shopping would be different for me than in person shopping though. In person I could tell if some fabric was double-faced by the way it was woven on a loom,(by feeling it, and even separating a cut edge of it, with my fingers and fingernails and pulling on it most times) or instead if it was two separate pieces of fabric that were more bonded/glued together afterwards. I'm not sure they are really always telling you which of those two things that is, on every fabric description of something on line at all. So if I was going to order it on-line instead and wondering about that on some fabric, and could not feel it and see it, and they don't tell you either way, then I think you might have to ask someone there to do that instead sometimes.
-- Edited on 3/3/13 2:56 PM --

samroody

INDIA
Member since 3/12/13
Posts: 1
Skill: Intermediate



Date: 3/12/13 8:32 AM

Double Faced Fabrics are the fabrics that can be used for home furnishing as it provides an elegent look to the surroundings.
Kochartex provides the double faced fabric that is made from high quality material and it is available in multiple designs, patterns and shades..

kochartex.com

------
Kochar woolen Mills (P) Ltd, a 100yr old company manufacture different kinds of wool and wool blend fabrics namely, Blazers, Tweeds, Jacquards, Serges, Melton, Jacketing cloth, Industrial fabrics, Tennis ball felt. We supply quality products to some of the largest global brands like GAP, Target, and Columbia Sports to name a few. We have an integrated unit from manufacturing & processing for fabric till the making of garments.Product categories: woven woolen fabrics, wool fabric, wool tartans, blankets, Blazers, Tweeds, Jacquards, Serges, Melton, Jacketing cloth, Industrial fabrics, Tennis ball fabric, merino wool, cashmere wool.

Sewliz


Colorado USA
Member since 6/22/04
Posts: 4496



In reply to stirwatersblue

Date: 3/12/13 11:01 AM

Quote: stirwatersblue

I also found a number of

double-faced twills

on DF, where the fabric description reads, "Suitable for dresses and pants." Pants? Really? I'm having trouble imagining that, and would love to know if anyone's done it!


Double face does not necessarily mean double cloth where two fabrics are separately woven but attached at points in between on the loom. It looks like the cape in the blog you linked to is an actual double cloth fabric where the fabric can be pulled apart a little at the cut edge and sewn in interesting ways that looks nearly invisible.

Double face covers a broad range of fabrics where one side looks different from the other but both sides look like the "right" side of a fabric. These fabrics can be in many weights. Some denims can be called double face twill fabrics. The DenverFabric twill you linked too looks like a denim type, at least a denim look twill with two colors.

------
Liz

thefittinglife.blogspot.com

stirwatersblue


Member since 12/13/08
Posts: 4521
Skill: Intermediate
Body Type:




Date: 3/14/13 6:57 PM

Thanks!

I got the double-faced velvet this week, and it's interesting and odd. It's one rather lightweight fabric, not two somehow bonded together. The "right" side is a forest green low-pile velvet, embossed with a texture like a golf ball (seriously!). The other side looks and feels exactly like the wrong side of the fabric (smooth, no nap)... except that it's inexplicably pink. ???

I'm not 100% sure I would have picked this up in person, but it was less than $3/yard, so not a bad experiment at all. It's a lovely lightweight cotton velvet (I was concerned that it would be really heavy, as cotton upholstery velvets can sometimes be, but it's not), and it's definitely *interesting!* It's going in the stash, and someday it will make an interesting... something!

------
~Gem in the prairie

shazam410

Member since 1/6/14
Posts: 2
Skill: Intermediate



In reply to Margasweet

Date: 2/6/14 4:10 PM

McCalls 6656 calls for double-faced fabric. It is an easy, roomy and elegant coat. I have double-faced wool and some fax fur that has a nice backing almost like a sherpa. I plan to make the coat in one of these or both depending hwo the first comes out.
Printable Version
* Advertising and soliciting is strictly prohibited on PatternReview.com. If you find a post which is not in agreement with our Terms and Conditions, please click on the Report Post button to report it.
Online Class
Leather 101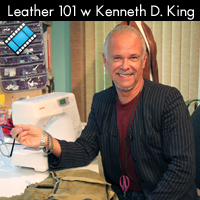 Online Class
Create a Jacket Muslin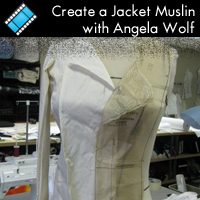 McCall's 6390

by: Sew Drasti...
Review
Tessuti Lola Tee

by: ajhewing
Review
Victory Lola Paper Pattern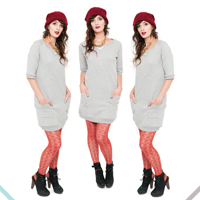 Pattern Details