Artsewer

Intermediate
Member since 3/2/11
Posts: 1910

6 members like this.




Date: 3/3/13 10:52 AM

I had to send my Bernina back so now Im wondering how many of us who have purchased these machines are having problems.
Please list any problems' your model and if they have been resolved and how they were resolved.
Thanks!


------
Bernina 780, 635E, 1630
Serger 1100DC

wendyrb

Advanced
Member since 12/30/11
Posts: 3386





1 member likes this.



Date: 3/3/13 11:09 AM

Now this is a very smart idea. Let's get some direct feedback and see how things are going.

------
Always keep your words soft and sweet, just in case you have to eat them. Andy Rooney

Pfonzie- my honey Pfaff Creative Performance, Bernina 930 and 830, Evolution serger.

LynnRowe


Advanced
Member since 3/9/09
Posts: 9410





1 member likes this.



Date: 3/3/13 11:12 AM

B710:
-flickering computer screen

-terrible bobbin thread tension (lay straight across the fabric, pulled the top thread down to the back)

-stitches not interlocking

Did the update; no improvement.

Took machine back to dealer.

Dealer had been unaware of any reported/known problems with the 7 series. Called her Bernina rep who confirmed the problems. Rep asked dealer to return the machine to Bernina and upgraded replacement machine (750) would be sent.

B750QEE:

Replacement machine.

-Bobbin thread tension very slightly too tight for my preference, will be adjusted at time of machine's scheduled physical.

So far, nothing else wrong. Machine is extremely quiet, no flickering screen, no inconsistent stitches, deco and satin stitches are very good. Haven't tried the embroidery unit or buttonholes, will do so soon.

Current confidence level in the machine; medium-low. Ask me in 6 months, when I hope to be at "high".

------
I heart Panzy, Pfaff Creative Performance, the sewing machine love of my life!
And Baby (Enlighten serger), Victor (BLCS), Ash (B350SE-Artwork), Kee (B750QEE-Panzy's BFF), Georgie (B560-Kee's baby sister) and the Feather-Flock!

Most of all, I heart Woo (HimmyCat). Until we meet again, my beautiful little boy. I love you.

cornut

Advanced
California USA
Member since 10/27/11
Posts: 118

1 member likes this.




Date: 3/3/13 9:43 PM

I posted my concern on the main Bernina thread. I'm waiting for my 750 and my excitement is turning to worry.

------
Theresa

aka4512

Intermediate
Member since 2/2/12
Posts: 515

2 members like this.




Date: 3/3/13 11:46 PM

At the moment I believe the straight stitch is not very good. The tension is a big issue here but it is workable. pictures are currently in the making of the stitch quality.

------
Janome 300E
Bernina 1120
Bernina 1130s
Bernina Artista 200
Bernina 750QE
Bernina 1150MDA
From Sydney

gneebee

Advanced Beginner
South Carolina USA
Member since 8/30/11
Posts: 136



Date: 3/4/13 9:14 AM

I have on older Artista 180 and have been saving $$ for a 7 series machine, for sewing-only. (I use a Babylock for embroidery). I'm really interested in following this poll. I also started reading up on Pfaff machines b/c what I really want is the IDT in the new Bernina 7 series. The extra harp space is also enticing. Hope Bernina works out these problems soon. I'm so sorry to read that people aren't thrilled with their investments. Jeanie

------
wife, mom, nurse, grandmother, sewing/embroidery hobbiest from SC with a BL Ellisimo, BL Enterprise, Babylock Ovation, Bernina 180 & 1090... and a couple of 1950 Singers.

pinkymom

Beginner
Member since 4/9/11
Posts: 180

1 member likes this.




Date: 3/4/13 9:38 AM

I got my 750QE in December and have dropped it off to the dealer 2 weeks ago to get the bobbin tension corrected. The embroidery is fine but the straight stitch was not. I hope it will be resolve and I don't have to bring it back. I know some people have had more problems with their. My machine was working fine until recently.

------
Bernina 200E, 750E, 1150MDC, Babylock Evolution, BLCS2, Juki 2010q, Simplicity Blindsticher.




Artsewer

Intermediate
Member since 3/2/11
Posts: 1910





Date: 3/4/13 1:28 PM

Pinkymom could you discribe what your striaght stitch looks like?
Also have you tested your deco stitches and buttonholes as of late?
for example out of the box the straight stitch was flat in the back.
The tech tweaked it but it was not 100% then I sewed with it and found it got worse so I brought it in left it for a week. The tech went to training and got some new tools just for the700's
It seemed good. Then other things happened, screen froze brought it in again, stitch was bad, and decos had loops again button holes were not always complete. He unfroze the computer with the latest updates, and a patch, the decos looked really good but the SS remained wobbly and inconsistent, but not flat in the back anymore. Took it home and sewed a bit waiting for another update. The decos started looping in the back again, so now its being sent back to Bernina.
-- Edited on 3/4/13 1:34 PM --

------
Bernina 780, 635E, 1630
Serger 1100DC

LynnRowe


Advanced
Member since 3/9/09
Posts: 9410





1 member likes this.



Date: 3/4/13 1:47 PM

Now that all sounds like one of the first release 7s, so my fingers and toes are crossed for you that they ship you a replacement from the latest batch.

My 710's ss was horrendous out of the box, with the bobbin thread totally flat across the fabric, but Kee's is interlocking properly and looks almost identical front and back of the stitches. I can tell, coz I know what color threads I used top and bobbin, but chances are, others wouldn't be able to tell front from back, they are that nicely formed.

With my mag glasses, I can see that the interlocking is still ever so slightly more towards the bottom of the fabric than in the middle, so will at some point have that bobbin tension loosened just a smidge, but so far, no other problems at all.

Most definitely no loopies whatsoever. There is hope!

------
I heart Panzy, Pfaff Creative Performance, the sewing machine love of my life!
And Baby (Enlighten serger), Victor (BLCS), Ash (B350SE-Artwork), Kee (B750QEE-Panzy's BFF), Georgie (B560-Kee's baby sister) and the Feather-Flock!

Most of all, I heart Woo (HimmyCat). Until we meet again, my beautiful little boy. I love you.

karen149


Intermediate
California USA
Member since 3/4/05
Posts: 3321

8 members like this.




Date: 3/4/13 3:16 PM

This is exactly why I lost interest in purchasing another Bernina. For that kind of money, it should be working perfectly. Hopefully Bernina is addressing these issues quickly and righting those wrongs pronto. I feel for anyone who is having a frustrating experience...too much money. And the 710 really should have a low bobbin indicator at that price. Just crazy to not have it.

-- Edited on 3/4/13 3:19 PM --
Printable Version
* Advertising and soliciting is strictly prohibited on PatternReview.com. If you find a post which is not in agreement with our Terms and Conditions, please click on the Report Post button to report it.
Fit the Tee to a T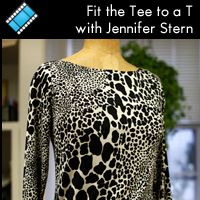 Leather 101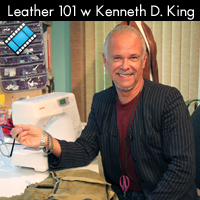 BurdaStyle Magazine 10-2012-118

by: morzel
Review
Victoria Jones Collection Misses' Pareau Style Wrap Dress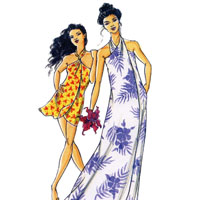 Buy Now
Sewing Workshop Now & Zen Shirts Pattern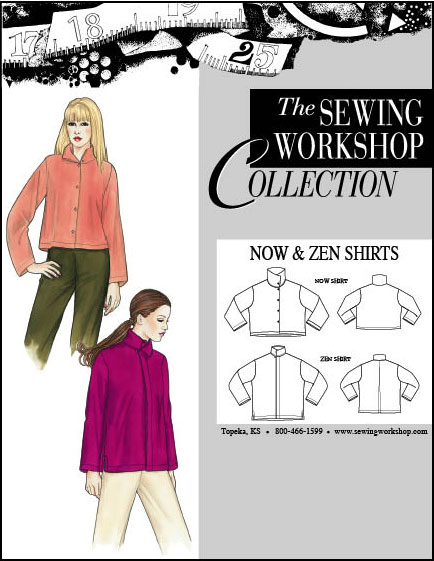 Buy Now
Oliver + S OS008BT

by: shannonsew...
Review