RebeccaMarie


Intermediate
Member since 5/5/12
Posts: 91



Date: 3/3/13 3:48 PM

I'm desperate to get out of my bureaucratic gig and earn a living doing something crazy ... like making and marketing funky, whimsical clothing. I know relying on commercial patterns is a bad idea -- for ethical reasons, yeah, but mostly because nothing says "there goes your design career; welcome back to your cubicle!" quite like losing an intellectual property suit.

I need to learn how to create and adapt patterns on my own. I want to read and establish a thorough understanding of the art, but in the meantime I'm impatient and eager to whip up some designs I can sew and sell. Sooner rather than later.

I was poking around pattern design software options when a thought occurred to me. Most of the programs I've seen look like they work a heck of a lot like Adobe Illustrator

I've got Illustrator CS6, and I'm pretty proficient with it. Anyone know if there's already advice out there on how to use Illustrator to design, draft, or adapt patterns? Specifically, I'm wondering if there are tutorials, templates, or supplemental programs/plugins that make it possible to use Illustrator as a pattern design program, of sorts.

Down the road, I'm not opposed to investing in a professional-level program, but I need to test the waters and see if I can even make any money doing this before I drop any major cash.

Any thoughts, advice, alternatives, etc. would be awesome. I'm on a Mac, for what it's worth, so that's a factor. But yeah. Thoughts? I'm totally open to ideas, even if they're only slightly related.

Thanks!

------
Humor, DIY escapades, pop culture, kitsch and creative miscellany from a bipolar bureaucrat with a sewing machine, a bottle of prozac, and an occasionally loose grip on reality -- http://sewciopathic.com ... plus, stuff for sale(!) at sewciopathic.etsy.com.

marymary86

Intermediate
Georgia USA
Member since 7/20/08
Posts: 3140





In reply to RebeccaMarie <<



Date: 3/3/13 4:09 PM

I'm bored and used a search engine for "using Illustrator to design sewing patterns".

I got lots of hits including this one:
Adobe Illustrator for flat pattern drafting

I didn't read it but thought it might get you started ...

------
Mary




aonori

Intermediate
California USA
Member since 9/27/08
Posts: 106



Date: 3/3/13 4:52 PM

Hi Rebecca,

Awhile ago, this site was posted here: this designer has several videos of how he uses Illustrator to draft patterns. I just had glanced at them once, so I'm not sure, but I think you would have to already know pattern drafting if you wanted to go past the basic block. I thought the way he adds seam allowances was ingenious.

Ralph Pink Pattern Cutting Tutorials

Here is a page by a blogger telling how she used his videos:
Sewing Princess



beauturbo

Advanced
California USA
Member since 5/2/09
Posts: 3403



Date: 3/3/13 5:59 PM

Most easy way to get a hand done drawing into there, and work with it, if that would be the idea, would be to scan it as a bitmap, save, export in as a bitmap raster layer and then trace. Now it's a vector object instead, with nodes anyplace you want, and easy editable, and re-sizeable/scaleable. Depending on how large it was though for your purpose, does not mean it could always print out on one piece of paper in your printer, but you could also always print out in multiple sheets with alignment marks or take it to someplace that prints more blueprint sized stuff, and get it more printed out like that instead. Also a .pdf file is an Illustrator file and vise versa for lots of purposes. Just even manual re-name or switch out the file extension on the end of it, and you could open up as either, for some purposes.

I think more an auto cad type drafting program, which does not seem to be so much an Adobe focus, might be a bit better, if looking for something you already might have for that purpose, but at the same time Adobe now has the Adobe plug in embroidery i2 client, and that might be a bit more adaptable for what you want to do in there and fun to play with also. A stitch file is only a stitch file and needle drops on a grid, if actually stitched out on something, if not and a bit map or vector of one instead, then it could be a printed pattern that you cut on the lines. It even probably could even be a printed pattern that you cut on a stitch drop line, and not sew out there and also has a sewable embroidery design in it too really. A you pay for it, subscription service, for everyone else, but offer to blog it for them and promote them (as you could probably do that in way lots of other people just could not and sounds like a bit up your alley) and maybe you can talk them into letting you play with that plug in free for a while instead of even paying for it at all. Or maybe even get paid while doing it.

It's over here:

http://www.embroideryi2.com/adobe/systemrequirements.htm

I have not tried it, because my Adobe Illustrator is actually really old version 9.0 instead, and way to old to work with that newer more needlework kind of plug in at all, and I have about zero interest to pay and upgrade and have any learning curve there, but that plug in, would work in your version, and together using both, I think would be better than not, for what you might want to do.



andye

Beginner
Virginia USA
Member since 5/9/09
Posts: 1881



Date: 3/3/13 6:45 PM

I'm using draftCAD. It's not ideal but it's free. However, it doesn't understand LISP, without a pricy upgrade.


------
Bernina B330
Feet: 1,2,3,3A,4,5,7,8,10,13,16,18,20, 29,32,35,37,50,64,70,71,82,85,86, 92



Marilly

Advanced Beginner
Oregon USA
Member since 7/9/06
Posts: 747

1 member likes this.




Date: 3/3/13 10:04 PM

You might want to check out this blog and maybe even purchase her book:
Fashion Incubator
There has been some recent posts regarding using Illustrator for illustrative purposes - line drawings of garments and about professional CAD software.
I'm an Illustrator user too, and there's a lot of folks who do use it for patterns..like New Vintage Lady, but for actually drafting I would prefer software meant for that purpose. For a low end intro..Wild Ginger has a stand alone version of their CAD software..usually it's part of Patternmaster Boutique, but since they started Epatterns the CAD module for home use is available. They do offer a professional level software as well called CAMEO - currently at ver.5. Never used it myself, but it has grading and other advanced features that the home version doesn't.
The home version CAD from Wild Ginger is pretty user friendly to anyone who likes mucking about with vector and it has the basic pattern making stuff like slash& spread, segmenting, dart transfer, square line..etc. I often take a pattern from the automated part of Boutique into the CAD section ( called PE Pattern Editor) to hand draft or add mixed SA's.
If you want to take your file from the PE editor you can export it as a .pdf and open it in Illustrator to add prettier graphics, screencap below:

PMBs Cad to pdf to Illustrator

This isn't a pro pattern at all, just snatched one of wips I had self drafted to test the export. It works. No .dxf export from PE, .las is self proprietary so you have to jump the .pdf hoop, but as you can see it's still editable in Illustrator.
Anyway, HTH
Shel
Printable Version
* Advertising and soliciting is strictly prohibited on PatternReview.com. If you find a post which is not in agreement with our Terms and Conditions, please click on the Report Post button to report it.
Sewing Basics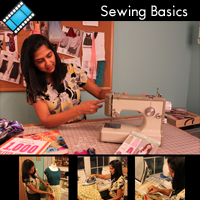 Restyling with Exposed Zippers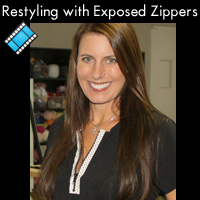 Butterick 5672

by: Jstarr4250
Review
Favorite Things The Boot Slippers Pattern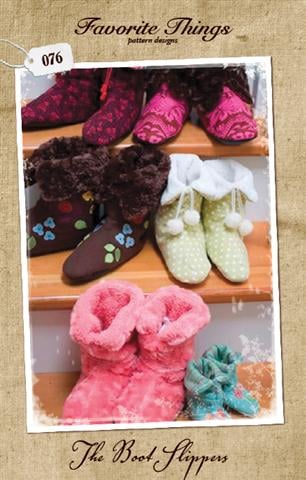 Buy Now
9 inch Bent Handle Scissors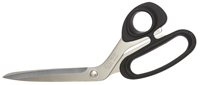 Buy Now
Simplicity 1230

by: The Dreams...
Review