Shira88

Advanced Beginner
Member since 11/5/12
Posts: 15



Date: 3/8/13 0:09 AM

I want to make a dress within the next 2 weeks for an upcoming formal event and I just had the idea of making it in satin jaquard, a fabric I've never worked with before but seems to have the look I'm after (elegant and sophisticated). So I started looking at the varieties on Fashion Fabrics Club.com and started getting a bit confused....they have "crepe jaquard", "silk jaquard" , etc. etc. Does anyone have any info on this fabric, its working properties and what kind would be best for a long-sleeve sheath dress that's not too heavy for the spring?

Thanks in advance!

-- Edited on 3/8/13 0:10 AM --
-- Edited on 3/8/13 0:54 AM --
-- Edited on 3/8/13 1:03 AM --

stirwatersblue


Intermediate
Kansas USA
Member since 12/13/08
Posts: 3561



Date: 3/8/13 1:01 AM

Jacquard refers to a specific type of weaving process that produces the intricate patterns woven into the fabric. It can be made of any kind of fiber--from wool to polyester to linen to silk to cotton. It is generally medium to heavy weight, and depending on the weight and fiber content, can be used for any application from corsetry to tablecloths.

I have never heard of "crepe jacquard"--but, then, I've never heard of a lot of terms FFC/Denver Fabrics gives to their products! My guess from a quick peek at the swatches is that there will be a slight pebbly, matte texture to the surface/background of the fabric, similar to other crepe fabric. The ones that came up for me were all polyester.

Silk jacquard, obviously, will be made of silk. I haven't used it myself, but from the other jacquards I've sewn with (including synthetics, blends, cotton, and linen), I would expect it to be fairly user-friendly. Jacquards typically have a fair amount of body and a heavy drape and aren't particularly fiddly to sew. Brocade types tend to fray, but it's manageable. Some jacquard patterns are reversible, so you'll have to pick--and then keep track of!--the right or wrong side of the fabric as you work. I made this gown from a type of jacquard called damask, and chose to use the "wrong" side of the fabric for a more sophisticated look.

Since I'm not familiar with the "crepe jacquard," it's hard to advise which particular fabric you'll want for your dress--but at a guess, a $2/yard synthetic is not going to be as nice to work with or wear as silk. But it might make a fantastic muslin, so... buy both!

------
~Gem in the prairie

Shira88

Advanced Beginner
Member since 11/5/12
Posts: 15





In reply to stirwatersblue <<



Date: 3/8/13 1:11 AM

Thanks for your thoughtful reply! Btw if I sound like a newbie, well, in some ways I am...especially when it comes to fabric selection. I guess my preference was initially for a medium weight, satin-type jaquard but that probably wouldn't look very springlike...unless a light color helped.
Here are the colors I'm looking at - only the first one is in satin, I'm not sure what the other two are - I wish they would sell swatches!

http://www.fashionfabricsclub.com/p/15703/Sage-Green-Floral-Satin-Jacquard

http://www.fashionfabricsclub.com/p/18313/Pale-Grey-Floral-Jacquard

http://www.fashionfabricsclub.com/p/16778/Sky-Blue-Floral-Jacquard

I like the blue color of the last, but if the pic is anything to go by, the material looks sort of thin and crepey up close, which is not what I'm after. Again, I'd go with the satin if I didn't think it might look wintry....or like I'm wearing drapes. :P

P.S. Your costume dress is beautiful and flawless!! You should be so proud
-- Edited on 3/8/13 1:12 AM --

Andi


Advanced
New York USA
Member since 8/24/02
Posts: 1173



Date: 3/8/13 7:17 AM

I use silk jaquard to dye and make garments. I have had no difficulty working with it, other than it can fray a bit. I would think any type of fabric with "satin" in it's name will be a bit slippery. Poly in general I find more difficult to work with, as it shifts around when cutting and sewing. When I have sewn poly woven fabrics I baste the cutting line and then cut. I also hand baste seams together while the fabric is fully supported on a table. Good Luck! I hope your project turns out well!

stirwatersblue


Intermediate
Kansas USA
Member since 12/13/08
Posts: 3561



Date: 3/8/13 8:04 AM

Those are all really pretty! I think either of the two with rayon (the grey is a poly/rayon blend, and the dark blue is 100% rayon) will have a really nice drape and hand. I haven't worked with 100% rayon jacquard, but I bet it's very soft and drapey, like other rayons. The green (100% poly) is lovely, too, but for me the edge goes to the blends.

Good luck! What pattern are you considering for the dress?

------
~Gem in the prairie

SandiMacD


Intermediate
Florida USA
Member since 2/8/09
Posts: 2564



Date: 3/9/13 3:05 PM

Do you recall where you sourced your brocades? How beautiful
Just as a caution for others, I have found that some online sites do not make it clear when they use the term silk if it means natural silk or synthetic.

------
sewing brings joy and meaning to my life...

Shira88

Advanced Beginner
Member since 11/5/12
Posts: 15





In reply to stirwatersblue <<



Date: 3/9/13 10:08 PM

Thanks! I actually ended up ordering the green....we'll see what it looks like in real life. If I don't like it, then I'll just save it for another project and go shopping at a nearby JoAnn's....

Here's the pattern I'm thinking of using, view D (sleeveless sheath):

http://voguepatterns.mccall.com/v8766-products-15146.php?page_id=174

I think it's a little boring though, so I'm going to post another message asking how I might add a collar/bow to the neckline! :)
Printable Version
* Advertising and soliciting is strictly prohibited on PatternReview.com. If you find a post which is not in agreement with our Terms and Conditions, please click on the Report Post button to report it.
Beginners Guide to Sewing Jackets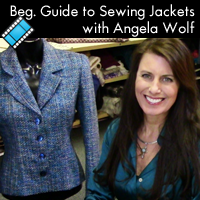 10 Clever Techniques To Help You Sew Like a Pro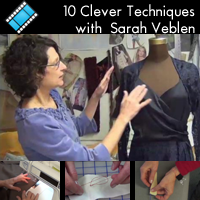 Simplicity 2172

by: manybellsd...
Review
Favorite Things Blossoms & Bloomers Pattern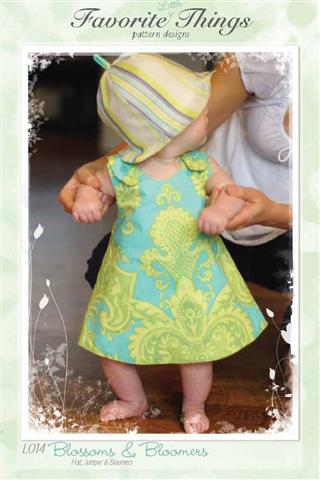 Buy Now
Islander Sewing Systems Men's Easy Shirt Pattern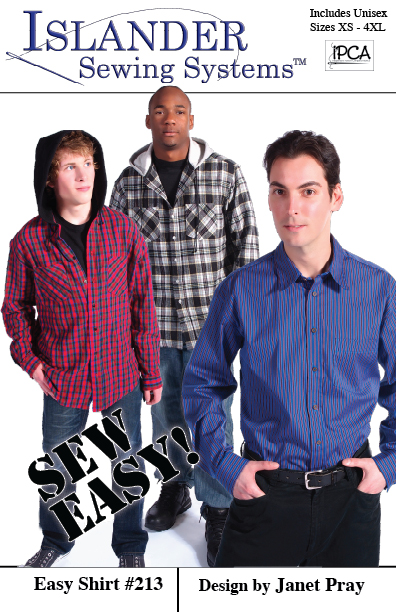 Buy Now
McCall's 6278

by: kristy bis...
Review