Linda Hansberry

Member since 11/4/12
Posts: 73

1 member likes this.




Date: 3/21/13 10:58 AM

Okay, now I have evernote on pc and android phone. I am having a fit trying to figure out how to use it. I have a notebook but can't open it. I have 3 notes in it but can't get to them. I really, really, really want to get this started. Everyone on the boards say it is so easy----well they are not a unhealthy, blonde senior citizen. Dialysis does not make you unalbe to think so it has got to be the blonde senior citizen in me that needs help. I hope someone can just tell me how to set it up for patterns and notions I would be most grateful.

Thanks

Blaceyda


IRELAND
Member since 3/6/12
Posts: 114
Skill: Advanced Beginner

5 members like this.




Date: 3/21/13 8:50 PM

Hi Linda,

I found the best way to get to grips with Evernote was by using it on the computer first. Once you are comfortable with using it there it is easier to figure out how it works on the phone.
One thing though - make sure you are logged in to Evernote on the computer and on your phone using the same account.

The way I use Evernote for patterns is like this. I have two notebooks. One is for patterns I already own, the other is my pattern wishlist. In each notebook, each pattern gets its own note. I paste a picture of the pattern envelope into the note - I either take a photograph or find the pattern envelope online.
Then I just type in any other notes I want - such as the yardage for my size, fabric ideas etc. I also use a detailed title for the note - pattern name/number, pattern company, and item type

e.g. Simplciity 6774 summer dress.

There's no need to faff around with tags or labels because Evernote is fully searchable.
Take your time and play with it. This guide http://evernote.com/getting_started/ is very useful for getting started. It is quite general, but most of what it says can be applied to using Evernote to keep track of patterns.

SandiMacD


USA
Member since 2/8/09
Posts: 2564
Skill: Intermediate

3 members like this.




Date: 3/22/13 3:52 AM

The good news is that you really don't need tags or notebooks to start using Evernote. Just make a note of anything you don't want to forget. Then open Evernote and scroll through to find the information.

When you have more than 20 notes you may want to start organizing them. That is what tags are for. When you start using more than 2 tags on your notes then its time to create Notebooks and move your notes into them.

Think of the Tags as piles of paper notes and think of Notebooks as folders for your piles of paper.

You can easily find 3 paper notes on your kitchen counter- or even 15 notes. But once you get 30-50 notes it helps to put them into a few different piles.

But should you put all 20 receipts in a pile of Receipts? Or should you put your 3 sewing receipts into a pile with your other Sewing paperwork?

How about your medications? Should you make a list of them and put them into a pile of Health stuff? What about medications you need to order? They probably need to go into the pile of stuff To Buy? Or perhaps you also have other medication to keep track of for your family? Which pile should it go into? What do you call it?

Thats where TAGS become useful- they are like piles of sorted paperwork.

If you think information could go into 2 or 3 piles then give it 2 or 3 Evernote tags. You have just speeded up finding it! You can now type the name of the item or any one of the tags in the Evernote Search box and find it again.

But you dont need tags with just a few notes. Wait until you have about 20 or so.

I started with just notes and later added tags and then months later I created notebooks and moved my notes into them.

My first tip is to have a purpose for Evernote. What do you want to collect?

Then start small. Shopping items? Pattern collection? To do list? Health information?

Pick 2 or 3 things to start with and make notes on them for a week or 2. Then add a fourth and fifth thing.

I also found it easier to figure out Evernote first on a computer. After I collected notes on 2-3 things for 2-3 weeks, I sat down and assigned tags- like BUY or TO DO or COUPONS or MEDS or WEBSITES.

It was about 5 months before I put them in Notebooks. I had 100+ notes before I created Notebooks called SEWING, FAMILY, PERSONAL, HOME MANAGEMENT, etc.

It is so easy to search hundreds of notes in Evernote that you really don't even need tags or notebooks. Just type a word in the search box and all the notes with those letters come up. But when you start getting 20+ search hits that's when it helps to narrow your search results so you get less than 10 results to scroll through.

If you like or need organaization then tags and notebooks are useful. If I am running errands I can enter the tag BUY and everything I need to Buy comes up. But if I am in a discount store I can open my HOME MANAGEMENT notebook and seach BUY and I only get my household list and not my sewing list.

I have a tag called HEALTH. I can search my FAMILY notebook under the tags HEALTH and BUY and I get a list of what I need to get for my family from the pharmacy.

But if I search my PERSONAL notebook using the tag HEALTH then I get things like what I need to remember to tell my doctor, my medications, etc.

I have a notebook called MANUALS. When I had only 3 sewing manuals in there I just opened the notebook- I didn't need tags. But after I downloaded another 26 it helped to have tags like SEWING, APPLIANCES, ELECTRONICS, GARDEN, etc.

After using EverNote for about 8 months I added the Evernote WebClipper and a new notebook called INBOX. I made it my default notebook. Now if Iam browsing the Internet from my iPad and want to keep information I use WebClipper and it is automatically put into my INBOX Notebook.

Then when I am back at my computer I can open Evernote and sort the information. I can copy or move captured information like manuals or embroidery downloads or receipts over to my hard drive.
Or I can tag and move the information into an Evernote Notebook. Or I can email, delete or print it out. Basically, I sort through and clean up my Evernote INBOX every so often.

The Free Evernote version seemed a bit more complicated about syncing- I often had discrepencies. The paid version automatically stayed in sync with my computer and devices when I am offline and then go back online. Or perhaps it was just me understanding it better.

HTH


------
sewing brings joy and meaning to my life...

schmammy


Texas USA
Member since 12/5/06
Posts: 1027





Date: 3/22/13 3:42 PM

Evernote INBOX! Great solution for streamlining webclipping. Thank you!

------
Indecision may or may not be my problem. -Jimmy Buffet

http://chihuahuaonmylap.blogspot.com/

threaddy


Wyoming USA
Member since 4/22/09
Posts: 2945
Skill: Advanced





1 member likes this.



Date: 3/23/13 12:22 PM

Sandi...you should write a book...call it the "sewers tech manual". As usual I am printing your replies and studying what you say.

------
"The problem is not that there are problems. The problem is expecting otherwise and thinking that having problems is a problem." Theodore Rubin
"Life isn't about finding yourself. Life's about creating yourself." George Bernard Shaw
Dan 9:24-27

Bernina vintage and computerized, Bernina and BL sergers , BLcoverstitch (a stray Pfaff and Viking followed me home too)

Annie- oh


Colorado USA
Member since 2/7/04
Posts: 1483
Skill: Intermediate



Date: 3/23/13 1:06 PM

Thank you, thank you, Linda for posting this cry for help, and to Blaceyda and Sandi for your responses...not that I didn't know how to do this (hahahaha)...for a few years (hahahaha).

------
I try all things. I achieve what I can. "Moby Dick"

We stand here confronted by insurmountable opportinities. Pogo
Printable Version
* Advertising and soliciting is strictly prohibited on PatternReview.com. If you find a post which is not in agreement with our Terms and Conditions, please click on the Report Post button to report it.
Online Class
Blueprints to Blue Jeans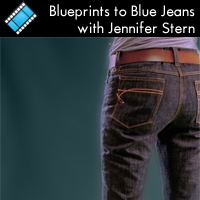 Online Class
Restyling with Exposed Zippers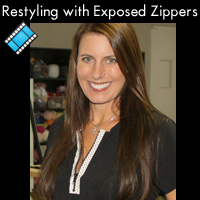 StyleArc Steffi Jacket

by: Polycotton
Review
Simplicity 1774

by: RainyDayPe...
Review
Sew Liberated Bohemian Carpet Bag Pattern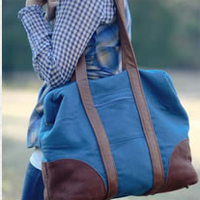 Pattern Details
SewBaby Animal Wrappers Pattern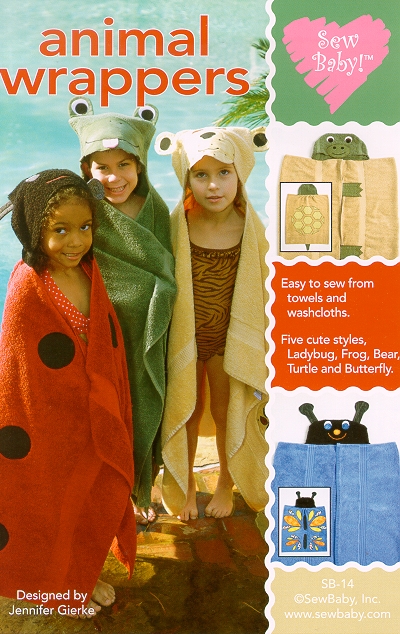 Pattern Details