newbiecanadian

Member since 9/3/12
Posts: 9



Date: 3/21/13 5:22 PM

Hi everyone,

This is my first post on the forum. Whoo! I have recently embarked on a vintage clothing sewing adventure, simply because I really love the vintage aesthetic.

I just completed my first vintage reproduction (the infamous walkway dress), and I'm about to embark on my second dress for a Mad Men party.

My THIRD dress (yes, I'm adventurous) is where my problem lies. I have had my eye on this dress for a while now:

http://www.pinupgirlclothing.com/erin-dress-berry.html

I love the cut, which would no doubt flatter my body type (rounder bottom but not much boobage at all), and the color is awesome too BUT it's ridiculously expensive. So I figured I should make it. The pattern I found that might ressemble it is Butterick 6582:

http://butterick.mccall.com/b6582-products-1037.php?page_id=371

However, to achieve that bombshell look, I would need to modify the bodice and perhaps the shoulder straps. I think it would mean redrawing the bodice entirely and perhaps adding in bra cups for shape and support, but I'm not certain. Anyone have any bright ideas on how exactly to do this?

Second, because this dress is for an argentine tango 50's style photoshoot/class (I teach at and run an Argentine tango school), I need to be able to dance in it. Argentine tango requires the female partner to take rather long steps backwards, and there are quite a few complex lower leg movements which require some freedom. The only adjustment I can imagine that would work for a dress as tight as this one would be to create a loooooong kick pleat or back slit, and raising the hemline to the knee...Does that sound like a good idea for this type of dress? Perhaps making the dress out of a stretchy fabric would also help?

Finally, FABRIC: what would be a good fabric to make this dress look very glamorous and yet true to the 50s aesthetic? I'd like to take a hint from the fabulous Joan Holloway character in Mad Men:

http://www.juliabobbin.com/2012/02/mad-men-dress-challenge-you-in.html

I know the enveloppe back suggested taffeta, faille (don't even know what that is) or linen, but I would need the fabric to look very striking, since my dance partner for this photo shoot will most likely be wearing a black silk jacket and matching hat. I've seen the dress done in brocade, which is an option though it has no stretch whatsoever. The stretch satins I've seen don't seem to have the body to hold up a dress like this. Perhaps a stretchy organza?

Anyone have bright ideas/suggestions for me?

Thanks in advance!

HanPanda


USA
Member since 4/27/08
Posts: 1385
Skill: Intermediate
Body Type:




Date: 3/21/13 6:22 PM

I can tell you for a fact (because I have that pattern) that the top isn't a true criss-cross. Like, only the top cross is connected to the rest of the bodies of the dress. The lower one literally just sews to the other cross. I'm not sure how that would affect your plans, but figured I'd let you know.

------
I'll try anything once :)

Please excuse my typos...sometimes it is harder to go back and edit on mobile than it is worth!

newbiecanadian

Member since 9/3/12
Posts: 9



Date: 3/21/13 6:42 PM

Wow, ok, thanks for the heads' up. I really don't know how I could modify it to be a bit lower...unless I take a bodice from another dress and try to stick it onto the top of the other dress.

wenznz


New Zealand
Member since 7/8/11
Posts: 449
Skill: Advanced Beginner



Date: 3/21/13 11:25 PM

A alternative starting pattern you might look at is

Butterick 5814

, which is also vintage inspired with similar lines to your inspiration dress.

Another couple of patterns with a similar bodice, but different skirts are

Butterick 5814

, and

Vogue 8360

.

You could potentially frankenpattern these onto the skirt silhouette of the pattern you identified.

------
Wendy
Wellington, New Zealand

beauturbo

California USA
Member since 5/2/09
Posts: 5545
Skill: Advanced



In reply to newbiecanadian

Date: 3/22/13 1:54 AM

I don't see too much in common between all 3 of those dresses. The first one is actually I think 4 way stretch woven fabric, with lycra in it and looks like it has no darts in it for shaping at all. Maybe even cut on the cross grain of that fabric? But probably walkable and movable in it, as fabric really is stretching, and just all over.

The butterick re-pro is all very tight darted to you, and made for non stretch woven, and I'm not sure if you could even get a big and tall enough slit going up the back of it, without that coming up higher than a mini skirt in the back, to take large lunging backwards steps (safely ) in it.

Joan's dress, I can't tell if any stretch in it or not, but I'm not seeing any darts and kind of looks like to me, the whole thing might be cut on the bias, but also it's not all that very tight on her either and the hem of it is not pegged in at all and I can see at least the skirt hem standing away from her legs by maybe 5, 6 or more inches of ease or more possibly there? And that is even only seeing one side of it. It looks kind of satiny, but they do have stretch satin with even some lycra in it now, and maybe when they made that one up, no stretch at all or maybe they even used that and had some stretch in it?

What about still current Vouge pattern V1192, could you do something with that one? It's not just like any of the others, but it's still got sort of 50's sheath dress vibe to it, a cross over bodice, some draping, and not too terribly tight and narrow on the bottom of it. If even made of some satiny woven fabric with some stretch and to it, lycra in it, and the lining still had some stretch too, then maybe the slit would not have to go up too high in the back to move in?

http://voguepatterns.mccall.com/filebin/images/product_images/Full/V1192.jpg

MilongueraThreads


Texas USA
Member since 9/17/07
Posts: 455
Skill: Intermediate



Date: 3/22/13 11:53 AM

Hello fellow tanguera!

I think any fitted pencil skirt would be difficult to dance in, unless your partner could accommodate. No gaunchos or huge boleos!

If you absolutely have to have a fitted skirt, I would recommend having it above the knee with a back vent. Depending on what kind of class it is (if it's a performance or "show" class vs. a salon class), you might not need more room than a standard vent.

I know this isn't the silhouette you are pointing at, but I own a beautiful print of a tango dancer wearing a red halter dress:

http://www.allposters.com/-sp/Tango-Nuevo-I-Posters_i5034250_.htm

Perhaps something like a modified

V2962

(circa 1957) would work? You could shorten the skirt a bit and use a drapier fabric (or even chiffon or mesh overlay on the skirt).

ETA: You could always add the slit to the right side instead which would give you the space required for a lot of your dancing (plus ramp up the bombshell factor!)

-- Edited on

3/22/13 11:56 AM

--

newbiecanadian

Member since 9/3/12
Posts: 9



In reply to MilongueraThreads

Date: 3/22/13 12:29 PM

First off, thank you all for your informative replies. I truly appreciate it!

Luckysweetheart...hola tanguera!! How lovely to meet another tango-addict on this forum.

The "class" we're going to do is just a salon class, nothing like a tango escenario class. Also, my maestro is not a big fan of any kind of movements or adornos that cannot be done in a milonga, so I don't think we'll be doing ganchos

At MOST a wide sacada but always foot to the floor. I still need some freedom in the upper leg though...We're actually using the class as an opportunity to do some advertizing shots for the school, so a lot of movements will be posed.

I like the idea you're suggesting...The 1950s aesthetic is either a wiggle silouette ou a swing skirt, with a fitted bodice, so perhaps the Vogue dress might work (and I could use it for other occasions). The dress definitely needs to be red, and in a dressier fabric like satin or taffeta.

Thanks again!

Acient3


New Jersey USA
Member since 1/26/07
Posts: 217
Skill: Intermediate



Date: 3/22/13 2:33 PM

Did you know that there is a book called

gertie's vintage or something like that , look up in book reviews, put in gertie and it will come out, she has a wiggle dress in there and it looks like the one you want.

------
My goal this year is to use yardage up, and make a winter swing coat. Learn more sewing techiques, join more contests

MilongueraThreads


Texas USA
Member since 9/17/07
Posts: 455
Skill: Intermediate



Date: 3/22/13 2:34 PM

It sounds like if you go with a tighter pencil/wiggle skirt you should be OK as long as the hem is above the knee and you have a vent in the back or side. Even so I'd suggest using a stretch fabric.

If you have to have the hem below the knee I think a high side slit would really help with giving you the freedom you need.

If you make that Vogue halter dress, I would recommend reading the reviews for it here; despite the line drawings it actually isn't as low-cut as it looks and you could alter the bodice to suit you better. I would probably make at least one muslin to get the bodice and the skirt right - it's a very full skirt and you would want to get the fullness/drape just right for tango.

Mood Fabrics has a variety of nice, dressy fabrics. Most of their silks come in a wide variety of colors - I found the "tango red" to be brighter than I would prefer, but the "chili pepper" color is definitely a winner. They do make stretch charmeuse and satin, although both of those would be challenging to work with. They also have taffeta, although not in stretch.

FabricMartFabrics has a fantastic cinnamon-colored taffeta right now that would make a fantastic dancing dress.
http://www.fabricmartfabrics.com/xcart/Iridescent-Silk-Taffeta-Cinnamon-Red-Black-CUC5856.html

Good luck with your project! I'd love to see what you end up making!
Printable Version
* Advertising and soliciting is strictly prohibited on PatternReview.com. If you find a post which is not in agreement with our Terms and Conditions, please click on the Report Post button to report it.
Online Class
10 Clever Techniques To Help You Sew Like a Pro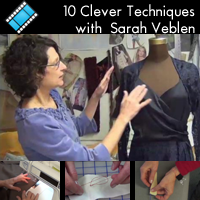 Online Class
The Contemporary Couture Jacket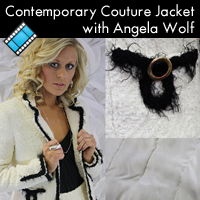 Simplicity 1605

by: ClaudC
Review
Lolita Patterns Sugar Plum Pattern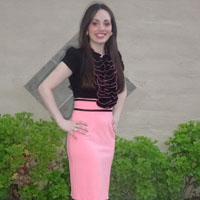 Pattern Details
BIRTH OF A BUSTIER - A CD Book by Kenneth King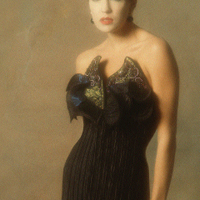 Pattern Details
Vogue Patterns 1348

by: Denise Kov...
Review