Patricia66

Member since 2/8/13
Posts: 19

1 member likes this.




Date: 3/22/13 9:22 PM

I am SO green. Have tried making 3 skirts. Got through making zippers, pockets, and they turned out ok. Problem comes at the waist. I go by the package measuremnts, and I measure myself to make sure. But they ALL turn out too big. Don't know what I am doing wrong. They all seem to be about 3 to 4 inches too big. My problem is, I am built like a pear, so everything is ok with a size smaller, if it was not my waist, which is too big for the size for my hips. Hope this all makes sense. I am trying so hard not to become discouraged.

Julia C


Advanced Beginner
Nevada USA
Member since 7/1/07
Posts: 1131





In reply to Patricia66 <<



Date: 3/22/13 9:52 PM

Since you are a pear, are you going down a size or two at the waist, then tapering to your hip measurement? Personally, I have pretty much given up on the Big 4 since they seem to vary so much in size. You might try a Burda, marking the pattern by your waist measurement, then your hips. They seem to be drafted more accurately & you can go by measurements, not guesswork.

EleanorSews


Advanced
Michigan USA
Member since 7/26/07
Posts: 4463
Board Moderator





Subject: cant get skirt to fit, after 3 tries. Date: 3/22/13 9:52 PM

Are you trying on the skirt as you proceed and attempting to make adjustments before finishing the waist?

It's been a difficult journey for me since my waist is the opposite, a bit bigger than my hips or bust per pattern. It's triocky to determine just how much ease you personally are comfortable with although about an inch seems right for man ypeople.

------
"We don't see things as they are, we see them as we are." Anais Nin

"Attitude is the difference between an adventure and an ordeal." unknown

NhiHuynh


Intermediate
California USA
Member since 1/4/11
Posts: 773





In reply to Patricia66 <<



Date: 3/22/13 10:41 PM

It's not you, it's the pattern. I would recommend you go by finished size. To do this you need to measure the pattern without the sedan allowances, darts, pleats etc. then compare thus to a skirt you usually wear. This will get you way closer than the body measurements because the ease they use is inconsistent and sometimes way too big.

As for the pear shape. You need to use a smaller size for the waist that the hips. How many sizes smaller can be determined by finished measurements, same as the waist.

What pattern are you using? In some cases you can cut and sew just the waistband, try it on and adjust the fit before sewing up the whole thing.

------
I finally have a blog. www.detectivehoundstooth.com :)

marjoryt

Expert/Couture
Mississippi USA
Member since 8/1/06
Posts: 277

1 member likes this.




Subject: I KNOW and FEEL your pain. Here's what I've done, if it is of any help. Date: 3/22/13 10:43 PM

When dinosaurs roamed the earth (prior to 4 kids, hysterectomy, farming, 2 umbilical hernias, and weight problems), I had that classic hourglass figure. My problem like yours - fitting the waist and hips.

Being the size snob I was, I just couldn't bear to go up a size. My solution was to get the size for the waist, then add to the hips. Mostly what I did was just to cut the seams much bigger. It always seemed to work pretty well.

Now that I'm old and totally without remorse, I recall that I'd cut that waist to a size 10 and cut the hips to a size 14 to 16, or even a little more if I wanted to wear the skirt or pants without "foundation" garments. I'm kidding - I NEVER wore real foundation garments - just tummy control panty hose.

May I suggest, take those 3 skirts, remove the waistbands, turn them inside out, and try fitting them to your body. Try taking up more darts and larger seams, or try adding more darts. You can pin, then baste, then try on. These may get the skirts to fit better, or they may be noble sacrifices to the cause of "Finally a good fit." At least you will KNOW how much adjustment will be needed in the future. Those of us who have remade garments, especially for another wearer, know those darts are TOTALLY adjustable - take them out, move them around, enlarge, lengthen, shorten.

For your next skirt project, you might consider my plan - get a pattern to fit at the waist, and cut HUGE seam allowances. See how that goes. It may be you need a combination of the two.

Also, don't be afraid to try a different pattern company.

I'm very proud you are working at such an advanced level - worrying about good fit. MANY sewers in the 60s, 70s, and 80s, just didn't bother. There's a reason for those baggy fitting pants and skirts in the 1980s!

Ashford


Advanced Beginner
Texas USA
Member since 5/14/10
Posts: 308



Date: 3/23/13 7:04 AM

Most patterns will have the finished waist and hip size written on the pattern envelope (near the bottom) or on the pattern tissue. That measure would be your body +extra ease to sit and move +design ease for flare or skirt fullness.

For pattern size
According to the big pattern companies, use your waist measurement. If your hips are two sizes or more larger than your waist, use your hip measurement.

According to most pattern adjustment teachers, use your hip size and adjust the waist.


Adjustment Example
Hip fits, but the lady needs 4 more inches in the waist.

Make a Test Waistband
If your pattern has a waistband, trace the pattern piece and increase the size by your 4". Make a test waistband to try the fit.


Increase Skirt Front and Skirt Back pieces at the waist line down to the hip level.

If it is a gore skirt or has panels, divide by the number of seam edges. Add a little to each seam edge.

4" divided by 4 seam edges = 1"
(Front: left, right; Back: left, right)

Mark a 1" extension at the waistline on each side of the Front and Back pieces. Blend a new side seam line from your mark down to the original side seam line at the hip level.

Or. If your skirt pattern has darts at the waist to draw in the waist shape, you can often let out the darts to gently increase the waist to hip area.



------
Know, first, who you are; and then adorn yourself accordingly. ~Epictetus

Speech girl


Intermediate
Georgia USA
Member since 5/11/03
Posts: 2275



Date: 3/23/13 7:11 PM

I don't know if this is part of your problem, but my problem when I started sewing waistbands was that they would stretch out when I sewed them, or afterward. I think it was here on PR where I learned to stay the waistband to skirt seam (or skirt to facing seam) with twill tape or fusible stay tape. Also, I cut the waistband then put it around my waist to fit it before sewing (easing the skirt into the waistband). I am also a pear and I found that I really liked very little ease in my waistbands, so this worked well for me. Some patterns have more ease than I liked.

I hope this helped you!

------
Kim
formerly mikkim
http://girlwithatimemachine.wordpress.com/
Printable Version
* Advertising and soliciting is strictly prohibited on PatternReview.com. If you find a post which is not in agreement with our Terms and Conditions, please click on the Report Post button to report it.
Create a Jacket Muslin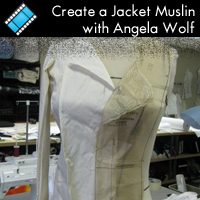 Beginners Guide to Sewing Jackets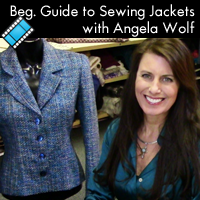 Simplicity 1893

by: Sweetheart...
Review
Islander Sewing Systems Baja Shirt Pattern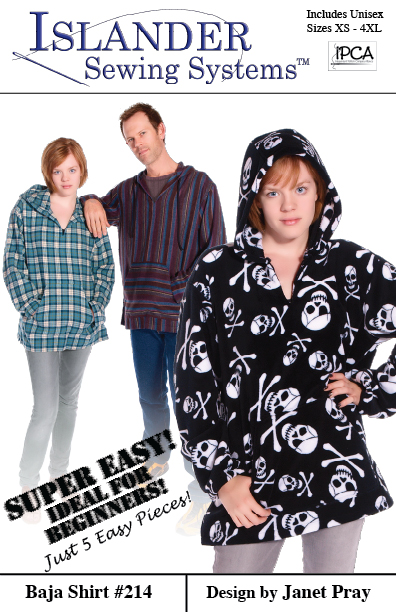 Buy Now
Sew Liberated Sunday Picnic Blouse and Dress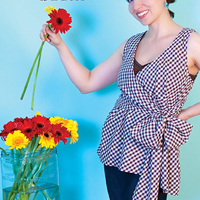 Buy Now
Kwik Sew 2508

by: Miss Fairc...
Review