halleyscomet


Intermediate
Pennsylvania USA
Member since 3/27/07
Posts: 1592



Date: 3/23/13 1:31 PM

Right now I have to keep Sophie on a leash when she's outdoors on her own so we are looking into an invisible fence. I hate to spend $2000. My husband can build and fix anything so we were looking into buying one and installing it ourselves. I had read where the wireless ones aren't as good. Any suggestion or comments about DIY? The best one out there too?

HanPanda


Intermediate
Member since 4/27/08
Posts: 987

1 member likes this.




Date: 3/23/13 1:51 PM

You're looking to install ANY fence or just an invisible fence? I don't like the idea of causing my dog pain because it got too close to something it can't even see as the boundary. It just bothers me.

My father built a wooden fence in our backyard. Half is a privacy fence (because the neighbors on one side are awful) and the other half is a 3ft fence with spaces between the wooden slats. I prefer the low fence, since it keeps things friendly and open feeling, but protects your dog, other animals, and wildlife.

------
2014 resolution: keep track of sewn yardage!! I'm subtracting fabric given away from my yardage in. Yeah!
In: 93 yards
Sewn: 57 yards

I'll try anything once :)

Please excuse my typos...sometimes it is harder to go back and edit on mobile than it is worth!

Doris W. in TN


Intermediate
Tennessee USA
Member since 2/9/04
Posts: 7797





In reply to halleyscomet <<



Date: 3/23/13 2:18 PM

Friends of ours DIY'd their invisible fence and said it saved them a fortune. They are not super handy people, so I think it is do-able. I think there is a tool they rented to create the narrow 'ditch' into which the line is laid.



Amy-may


Intermediate
Illinois USA
Member since 6/7/05
Posts: 1223



Date: 3/23/13 3:17 PM

We did ours. Rented the narrow trencher for about $50, spent about $200 on the collar and wire kit. We gave some thought to where we wanted the dog to be able to go, keeping in mind that the highest setting subtracts about 5 feet and ran a grove with the trencher. Tucked the wire into the trench, only actually covering with dirt in a couple of spots that didn't cut well, and ignored it. The grass regrows finishing the burying part by itself. We ran it in the crack of the concrete driveway and caulked over the wire. Done in a day and we have a large yard!

It only takes a week or so for the dog to figure out the rules, can use the lowest setting that scares rather than truly hurts. The collar starts beeping at them as they approach the line, even with nothing to see, they get an audible warning to back up. After a couple of months, they are so used to their boundaries, even if I forget to put her collar back on after a bath, she won't cross the line. The biggest "problem" we've had is she was afraid to cross the line with her collar off and leash on to take a walk. Having to carry a 75 pound dog over the line...! Because she can run free all she wants, come in and out with only interrupting me long enough to open and close the door - heavenly for everybody. And DH doesn't have to trim along a fence when he mows!

Amy-may


Intermediate
Illinois USA
Member since 6/7/05
Posts: 1223





Date: 3/23/13 3:32 PM

The dog doesn't need to see anything, although the kit comes with little flags to help with the training process. The shock collar gives warning beeps when they get too close. It only took one low level training shock for Dee to make the connection that the beeping collar means back up. In 2+ years she gotten 2 real shocks, once chasing a bunny and once to greet a stray dog. Both times it scared her into making a mad dash for the deck. In theory, a smart dog would know that having crossed the shock zone, they are now free to never return, but our experience is that they bolt for safety back into the yard.

EleanorSews


Advanced
Michigan USA
Member since 7/26/07
Posts: 4469
Board Moderator

1 member likes this.




Date: 3/23/13 4:14 PM

Just a comment as to the possibility of "causing pain" to one's pet: a dear friend who would never expose her poodles to any discomfort has always had invisible fences at her homes. Never a serious shock because she uses a low level. Meanwhile, her 2 full size poodles are safe and not a problem to the neighbors. Win-win.

------
"We don't see things as they are, we see them as we are." Anais Nin

"Attitude is the difference between an adventure and an ordeal." unknown

clt3

Intermediate
Ohio USA
Member since 2/6/06
Posts: 999



Date: 3/23/13 4:40 PM

We used Pet Stop, half the price of Invisible Fence. They put the flags up and started training. It didn't take long. One went through once, the other twice. We did have an incident nt last week where the bigger dog left the yard. I think the battery had gone bad while we were out of town so I never saw the light flashing. The little dog stood at the bottom of the driveway barking at him, but never left. I do love it!
Check around on prices, I was surprised at the differences. My vet also had a $200 off coupon.

------
Singer 66-16. Singer 600e, Kenmore 158.1913 , Viking 1100, Brother 4000D, Brother Quattro, Bernina 930, White 634DE,
Babylock Evolve, 2 Featherweights ,Pfaff Creative Performance,Janome Coverpro 1000CPX








halleyscomet


Intermediate
Pennsylvania USA
Member since 3/27/07
Posts: 1592





Date: 3/23/13 7:52 PM

I have 5 acres so I couldn't afford a fence and I'd bet she'd dig underneath it. I had read where you can use a lawn edger which we own to make a trench. So it sounds like it doesn't require the wire to be buried really deep. I did find a web site that reviews all the brands.

Immelu


Intermediate
Kansas USA
Member since 5/6/06
Posts: 343



Date: 3/23/13 10:53 PM

We've had ours for about 4 years, it's the petsafe version, and it's a resounding success. We installed at the same time as the grass was installed at our house, so it was the simple task of slipping the wire under the edge of the sod. We trained for a week or two with the flags.

We have had incidences over the years where we have issues with the wire. It's accidentally been hit by the weed eater where it comes out of the house and it was accidentally cut with a weeding tool. We keep extra wire in the garage and my husband buys these waterproof splice holders so that he can make the splice, bury it in the holder and basically forget about it. I recommend getting the repair supplies up front, because once you have it up and running, it's annoying to wait for things to have to be sourced if there's a break. Oh, yeah, and after hubby hit the line with the weed eater, he ran a protector cover thing over it made out of plastic tubing. He's very handy. :)

If the fence breaks and you aren't sure where the problem is, you can get a radio and headphones and tune it to the right station. By going above where the wire is, the sound stops when you get to the break. I have no idea why or how that works, but it does. We used it to locate a break last summer where I think our neighbor's lawn team struck an axe or something like that into the ground and broke our wire. I found that tip on the internet and was amazed at how well it worked. I think we had to plug an RF Choke that I bought from radio shack into the control box.

I have a 40 lb sharpei mix, and an 80lb lab/retriever. Our little dog is afraid of the fence and never enters the beeping/warning zone. The lab is a risk taker and she regularly goes into the warning zone. Eventually (like maybe over the course of 6 mths), the lab started regularly escaping with the basic collar. As soon as we realized that we had a problem, we upgraded her collar to the "stubborn dog" version and it keeps her in, we have it set at a medium setting and it vibrates at her too. She's had the upgraded collar for about three years and has NEVER escaped...but she does test, even with the beeps and vibrations. If we send her out without the collar, initially, she's okay, but since she regularly tests, over the course of a few days, she gets closer and closer to exceeding the boundaries. She hasn't escaped though in years.

Overall, I think they fences brilliant and well worth the trouble. Our yard isn't really suited for a fence and this allows us to let the dogs have worry free fun. They were shocked during the initial training stages (and yes, I shocked myself to see what it was like and it IS not fun), but once they got it, they got it. I'll take that little bit of temporary pain over having them run out on the road and into the path of a car.

elizajo


Intermediate
Louisiana USA
Member since 4/15/05
Posts: 1252



Date: 3/24/13 12:22 PM

DH installed one 8 years ago in our large densely wooded lot which backs up to a wooded wetland. By avoiding large trees and roots, DH cut a very jagged route with the trencher, so I was afraid Annabelle would be confused.

I had trained Annabelle about boundaries before that. She knew not to go beyond certain points and is rock solid on her "come" commands, but as a young ADD golden retriever, she often acted before thinking! DH left the flags up for a long time so WE knew the boundaries, too. All it took was a verbal cue, and Annabelle would return to the "safe" area. Eventually we started leaving off the e-collar because she so rarely ventured close to the boundaries. When a landscaping crew cut the wire in multiple places installing new sod several years ago, we didn't even replace it.

I should note that we never leave Annabelle in the yard when we are not home, and she knows that if one of us is not outside with her, we have her within sight. We are close enough to the wetland area to have poisonous water moccasin snakes venture into our yard. Even though she is a golden retriever, she is very tied to her "people" and is scared of venturing too far by herself, even if she is chasing a rabbit. So, for her, the e-fence isn't needed anymore.

Our new puppy, some sort of terrier and malti-poo mix, is a different story. Totally fearless, she goes chasing after bunnies or squirrels without thought to how far away she has wandered. DD has trained her well to "come" when called, but DH had to take out after her when she wandered too far into the woods last weekend. She would be a tasty morsel for one of the huge hawks we've seen nearby.

We may need another e-fence.

-- Edited on 3/24/13 12:29 PM --

------
Elizabeth
Printable Version
* Advertising and soliciting is strictly prohibited on PatternReview.com. If you find a post which is not in agreement with our Terms and Conditions, please click on the Report Post button to report it.
Beginners Guide to Sewing Jackets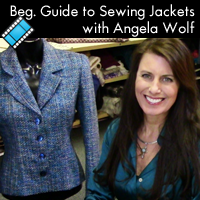 Fit the Tee to a T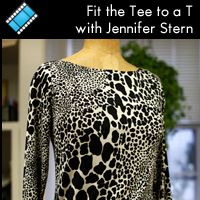 McCall's 2401

by: Alice Wang
Review
Favorite Things Little Belle Skirts Pattern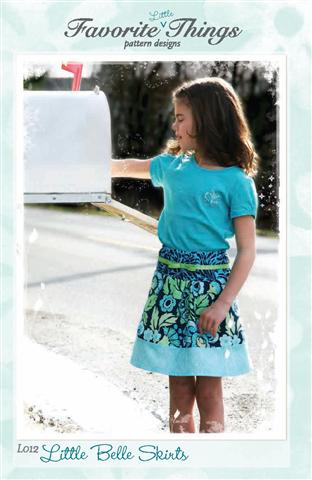 Buy Now
Fit For Art Eureka! Pants that Fit Pattern
Buy Now
brerrabbit.com Beauval Reve de Bebe

by: vanessamak...
Review