jenniekay

Intermediate
Pennsylvania USA
Member since 3/24/13
Posts: 5



Date: 3/24/13 11:06 AM

HI everyone, I am having a terrible time figuring out what machine I would be best to get for quilting.....I love to do FMQ and typically I make lap sized quilts, maybe a little larger.

I used to have a Bernina QE 440, excellent machine, but I felt it was almost more then I needed and it was such a high price point for me.
I'm ideally trying to stay under $1400.00....but I still want some things like automatic tension adjustments, extension table and most importantly, enough room to actually quilt.

Suggestions?

Maia B


Advanced Beginner
Illinois USA
Member since 10/27/10
Posts: 4699



Date: 3/24/13 12:35 PM

If you have space for more than one machine, and if you are satisfied with your current sewing machine for everything other than FMQ, then I would definitely recommend the Juki 2010q, which is a straight stitch only machine with adjustable presser foot pressure, needle up-down, autocut via either a button on the front or the foot pedal, speed slider. Kinda the ultimate straight stitcher. 9" harp, I think I read 56" square inches in the harp, as it's also tall.

There are other brands/models that are similar: the Baby Lock Jane/Brother P1500, Janome 1600, Pfaff Grand Quilter. All for $800-1000 new or $600 or so used. They're often available used, as quilters move on to real longarms.

------
🌸 Plenty of machines, mostly Berninas 🌸

elizajo


Intermediate
Louisiana USA
Member since 4/15/05
Posts: 1252



Date: 3/24/13 12:47 PM

The Juki2010Q is a straight stitch machine selling for less than your price point that is used by lots of quilters. I believe it has one of the largest harp areas to the right of the needle in your price range. The sewing machine review section of this website, accessed by the tab at the top of the page, is the best resource on the internet to find user reviews of any machine that is recommended.

I don't have the Juki 2010Q, I have two vintage machines, the original Bernina 830 and a Singer 15-91 that have almost the same harp area. However, if I could justify the $$, I would buy the Juki just to have the thread cutter.

One thing I do love about my old mechanical machines is that they can handle most any thread as long as I use the correct needle and only take minor tension adjustments for really unusual threads. I haven't read anything about the Juki having tension issues.

The other thing I like about using a straight stitch machine is that with a walking foot that has adjustable guides, you can do the straight-line quilting so prevalent in the modern quilt designs. I find that I prefer that style of quilting to any other.
-- Edited on 3/24/13 12:53 PM --

------
Elizabeth

PattiAnnJ


Advanced
USA
Member since 12/3/06
Posts: 7450

2 members like this.




Date: 3/24/13 1:02 PM

Each of us will probably have different opinions on which brand and model is best.

What will be best for you is a decision you will need to make.

Visit as many dealers as you can find and test drive everything that is on your wish list. Take a few mini quilt sandwiches with you. As you test, write the brand and model for comparison.

Keep an open mind and then you choose the machine you like the best.

ETA - include a few quilting fabric scraps to also test piecing.



-- Edited on 3/24/13 1:03 PM --

------
"Improvise, adapt and overcome." - Clint Eastwood/Heartbreak Ridge

ilesliemy

Intermediate
Texas USA
Member since 2/25/05
Posts: 951



Date: 3/24/13 1:25 PM

Honestly, auto tension is not the best for FMQ. None of the ones recommended have it but all would be great choices.
Leslie

------
Bernina Gal

Jannerie


Advanced
Ohio USA
Member since 7/10/09
Posts: 148

1 member likes this.




Date: 3/24/13 2:02 PM

According to FMQ guru Leah Day, you can FMQ on any machine. That said, I would look for a straight stitch machine with a vertical bobbin.

The drop-in horizontal bobbins require the thread to take an extra turn before the stitch is formed. Theoretically, that can lead to tension problems. But many people do beautiful FMQ with a drop-in bobbin. I personally prefer a vertical bobbin.

I like to FMQ with my Singer 15-91. However the harp space is not adequate for me to easily move a large quilt. I have weak arms or so I am told.

My dream FMQ machine would be a longer version of the 15-91.

I recently learned about the Bailey's mid and long arm machines. They may be the answer for me.

Good luck with your search and test drive as many machines as you can.

------
Pfaff creative Sensation,
Singer 15-91,237,221,328K,301,301a,401,403,404,500,503
Bernina 630, 125jubilae
Viking 6020

jenniekay

Intermediate
Pennsylvania USA
Member since 3/24/13
Posts: 5



Date: 3/24/13 2:22 PM

it almost sounds like at some point, I'm going to have to think about mid arms? I guess I do more quilting then most people on a home machine.
thank you for the juki recs, off to check out that machine!

Maia B


Advanced Beginner
Illinois USA
Member since 10/27/10
Posts: 4699



Date: 3/24/13 2:29 PM

The thing about the Juki is, it's pretty affordable, IMO, and if you move on to a longarm, you can either keep it for piecing and other sewing, or resell it. They do resell well.

The only thing more affordable for close to the same harp space (listed at about 8.5 x 7 on another thread here) is vintage, like a 15-91. I also favor a vertical bobbin.

The Juki also has feed dogs, and you can get a walking foot, for straight-line quilting. Longarms don't have feed dogs, so they're for quilting only, whether free hand, ruler-guided, pantographs, computer-guided, etc.
-- Edited on 3/24/13 2:32 PM --

------
🌸 Plenty of machines, mostly Berninas 🌸

jenniekay

Intermediate
Pennsylvania USA
Member since 3/24/13
Posts: 5



Date: 3/24/13 2:39 PM

I'm reading on the Juki now, and for the price and what it features it sounds like a great machine for what I want.
I was also considering a Bernina 350, but I think the harp space will be too small, but it comes with the stitch regulator, which is nice
and a Janome 6300P....again, I think it has a smaller harp space then the Juki and both of those other machines are priced a bit higher.

I'm surprised the Juki is considered a long arm, I guess because it's harp space is the biggest for home machines?

Maia B


Advanced Beginner
Illinois USA
Member since 10/27/10
Posts: 4699



Date: 3/24/13 4:10 PM

The Bernina 350 does NOT work with the stitch regulator, and the harp is small, as it's a 3/4 sized machine. I have a 240, from the Activa line which preceded the 3 series, and I'd guess the harp is about 6". It's great for FMQ-just nothing very large.

The Janome 6300, 6500, and 6600 all have about the same 9" harp as the Juki, though I bet the Juki has more vertical space.

------
🌸 Plenty of machines, mostly Berninas 🌸
Printable Version
* Advertising and soliciting is strictly prohibited on PatternReview.com. If you find a post which is not in agreement with our Terms and Conditions, please click on the Report Post button to report it.
Expert Sewing Techniques for Jackets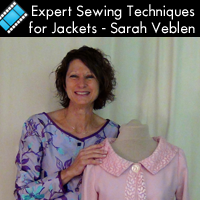 Beginners Guide to Dyeing Fabrics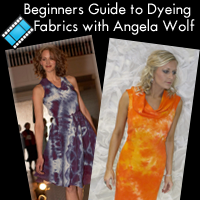 Amy Butler 0000

by: Karen Carr
Review
Jamie Christina Lark Paper Pattern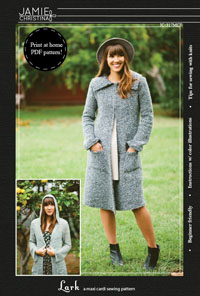 Buy Now
Perfect Pouches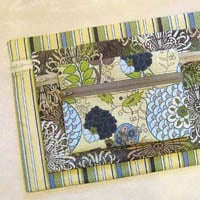 Buy Now
Butterick 5707

by: Mahogany S...
Review