swellnelle

Member since 6/7/11
Posts: 1



Date: 3/26/13 5:07 PM

I am just wondering if anyone out there has a industrial sewing machine they love and if so, what is it? I am just trying to do my homework and find something I am going to love.

Patti B


Member since 9/29/02
Posts: 2656
Skill: Intermediate

1 member likes this.




Date: 3/26/13 5:53 PM

I don't have an industrial but know an owner of a commercial sewing shop (jobber?) who also repairs sewing machines. His recommendation was for Juki.

------
Patti

R-r-r-ripping my way to fitting success


beauturbo

California USA
Member since 5/2/09
Posts: 5271
Skill: Advanced



In reply to swellnelle

Date: 3/26/13 5:57 PM

Each one is actually made for more a specific thing, so depends on what you want to do, sewing wise. I think the only common denominator in all, is just that would even be in more a larger separate table/stand, with the motor under the table, but other than just that, not much else in common, with all of them at all. So if you get something made on purpose for the specific task, to do what you want it to do, and it does it for you, then you might love it, if you get something made to do something else instead, (as in a horrible shopping mistake there, and just buying something not made to do what ever you have in mind) then you really might not like it.
-- Edited on 3/26/13 5:58 PM --

Plush Cat

California USA
Member since 1/14/10
Posts: 8
Skill: Advanced



Date: 3/27/13 2:07 AM

Where in OR do you live? If you are anywhere near Portland, there are several places to look!

If you have a tailoring shop or or dry cleaners nearby, ask them who services their industrial machines. Call the service person to find out if they have machines for sale or know a reputable dealer. Test drive before you buy and ask the service person what they recommend and why. Ask which brand they service the most and why. Tell them what type of sewing you plan on using the machine for and let them help guide you.

I found my industrial (Mercury - a Brother knockoff) from a repairman that had a huge collection of machines that were refurbished, new or trade-ins. I test drove all of the new machines, fancy machines and big brand names - ended up with my Mercury because the clutch on the motor was more sensitive and I liked the quality of the stitching better. Even better - he had all of the different feet, folders, and feeders available to add to my sale. He even threw in extra parts since I was "pimping out" my new ride...

Helen55

Washington USA
Member since 2/26/12
Posts: 2
Skill: Intermediate



Date: 4/10/13 2:01 AM

I have two Juki industrial machines, a DDL 555 and a LU 562. Both are old, used machines, made in Japan, each in its own table and plugged into its own outlet.

I use my DDL 555 pretty much all the time. It is a light duty industrial lock stitch machine, it sews a straight stitch forward and backward, and that is all. This means that it gives a nice, balanced straight stitch with a minimum of fuss and bother, and, it is easy to adjust tensions and stitch length to do what you need to do. I have lots of feet that I can use when I need them. It is a bit of pain to change the feet, involving finding a screw driver and fussing a bit, but the quality of the stitching makes it worthwhile.

I bought the LU 562 when it became obvious that the 555 is not suited for replacing zippers in heavy leather jackets. It is a full walking foot heavy duty machine, and has the temperament of an old mule. I use it exclusively for the heavy duty sewing that I need to do from time to time. It has to be oiled each time I use it, and can be a bit fussy and stubborn about getting going. But, once we're good to go, it goes like a tank through almost anything I set in front of the high clearance presser foot.

All of this to say: if you are going to do a lot of straight stitching, and you have the room and the courage, it is wonderful to have an industrial machine that does that. They take more space and draw more current and make noise even when you are not stitching since the motor is always on, but it's all worthwhile. I'm sure that people who have industrial sergers would say the same things about their machines.



Lena Merrin


New South Wales Australia
Member since 2/5/09
Posts: 647
Skill: Expert/Couture
Body Type:




Date: 4/10/13 5:30 AM

Industrial Juki here. Love it!

------
Custom clothier and pattern designer. www.iconicpatterns.com

dscheidt


Member since 6/8/09
Posts: 450



In reply to Helen55

Date: 4/11/13 9:48 PM

Quote: Helen55
I have two Juki industrial machines, a DDL 555 and a LU 562. Both are old, used machines, made in Japan, each in its own table and plugged into its own outlet.



I use my DDL 555 pretty much all the time. It is a light duty industrial lock stitch machine, it sews a straight stitch forward and backward, and that is all. This means that it gives a nice, balanced straight stitch with a minimum of fuss and bother, and, it is easy to adjust tensions and stitch length to do what you need to do. I have lots of feet that I can use when I need them. It is a bit of pain to change the feet, involving finding a screw driver and fussing a bit, but the quality of the stitching makes it worthwhile.



Your mechanic can sell you a thumbscrew for the pressure foot. Makes your life a lot easier, and it may well be the best buck you spend on a sewing machine accessory.

I've mounted a magnetic tool holder to the bottom of my industrial table, at the left end (right would prroably be better, but it doesn't work for my space). I keep a couple screw drivers, the pack of needles I'm using, and a couple presser feet stuck to it. Sometimes I'll stick a pair of scissors there, too.

Most of my sewing is done on my Juki DDL-9000 (a newer, fancier version of the machine Helen55 has.) If you can swing the price, it's worth buying a new machine. You can get a very nice machine, with a bunch of labor saving features, like a foot lifter and a thread trimmer, for not a whole lot of money. (Less than i see people trying to sell worn out garbage for on craigslist, sometims!) Those features, plus a needle positioner[1] and a good servo motor and good motor controller[2], make using the machine just as easier (or even easier) than a typical household machine. Used machines with these features exist, but they're hard to find, and often sell for pretty close to what a new one does.

[1] Lets you decide whether to stop w/ needle up or down, and often move it half a stitch

[2] What the foot pedal is connected to. A good one makes it possible to sew very slowly, or a single stich per tap, and lets you ramp up to high speed in a controlled fashion. A cheap one is a pain to use, and not much better than a clutch.

Helen55

Washington USA
Member since 2/26/12
Posts: 2
Skill: Intermediate



In reply to dscheidt

Date: 4/14/13 10:51 PM

I've got a magnetic holder above the table by my 555, it holds all the feet that are magnetic. The little drawer the table came with holds the rest of the feet, and the unemployed bobbin population. I like to keep the bobbin with the thread when I can. Thanks for the hint about the thumbscrew, I'll ask about it next time I talk to the shop.

The LU 562 tends to "throw" an extra loop of bobbin (?) thread at all the wrong moments. Sometimes it's happy, sometimes it's not. I think that the needle is a bit out of alignment, and know that I need a new feed dog plate. I bought the machine through Craigslist along with an incomplete and fuzzy copy of the manual. Time to take it in, I guess.

I got to use a fancy needle feed computerized Juki, not sure of the model, when I was in school at Seattle Central CC. I haven't really looked at the DDL-9000, I'll keep that under consideration!


Dawnabbey


Member since 12/18/10
Posts: 382
Skill: Expert/Couture



Date: 4/16/13 8:08 PM

Juki. Juki. Juki. They are my personal favorites!

Most of the garments in the world today are are sewn ,at least in part, on a Juki. There is a reason they are the largest in the world. Reliability. I worked for nearly twenty years in the garment industry and there are many different companies that produce excellent machines but if, as I assume, you are looking for a machine to sew on everyday day AKA a single needle machine, get a Juki. The parts are very easy to get, they are relatively inexpensive ( bear in mind that feet etc are made of metal and designed for industrial use).

That said, when I graduated from Design School my father gifted me with an industrial Singer Dressmaker machine. It was a wonderful machine but I understand they don't make that model anymore otherwise it would be my first suggestion.

EDIT. I went online and found the Singer 20U-109 machine. This is the "daughter" of my old machine and I highly recommend it despite my love for Juki. Depending on what you are doing of course and the budget.

Happy shopping. Let us know what you decide

-- Edited on

4/17/13 8:54 PM

--

------
Stitching, sharing every day, makes life sweet in every way, just add a friend and a family and the days drift by so merrily!

www.sewistclub.com
Printable Version
* Advertising and soliciting is strictly prohibited on PatternReview.com. If you find a post which is not in agreement with our Terms and Conditions, please click on the Report Post button to report it.
Online Class
Clone Your Favorite Garment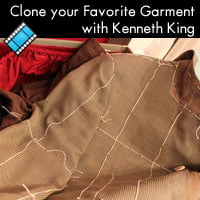 Online Class
Altering Pants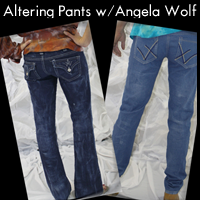 Ottobre Woman Magazine 02-2014-4

by: westmoon
Review
New Look 6599

by: Alpine Que...
Review
Fit For Art Tabula Rasa Tee and Tunic
Pattern Details
Victoria Jones Collection Misses' Pareau Style Wrap Dress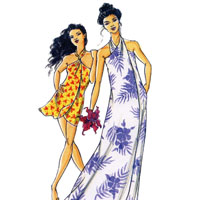 Pattern Details