Hauteaway


Beginner
CA USA
Member since 9/5/10
Posts: 279



Date: 4/2/13 5:09 PM

One of the feet for my Bernina has a groove to feed gimp thread in so that the stitching covers it. It's probably just a couching foot, but I remember gimp thread being specifically mentioned in the FeeTures book.

Gimp cord looks like heavyweight thread, but what I want to know is: Are there different weights? If so, are they classified in some standardized way? Is this something I find in the threads section of my local big-chain store, or something I order online?

Gimp braid looks nothing like gimp cord, although I've heard people use "gimp" alone as shorthand for both. Is this a braid made of gimp cord, or does the name refer to a specific braid pattern? I have braiding books for leather and for hair that (sometimes) translate to making braided trims, so I've played around a bit with braid patterns.

Also, answers would be nice for anything I don't know to ask (!) about this stuff.

------
YAN: Yet Another Nancy

solosmocker


Advanced
NY USA
Member since 1/23/06
Posts: 1439



Date: 4/2/13 10:04 PM

We used to call the plastic lacing that we made key chains with when I was a kid "gimp" and still do. I think the word covers different types of cord or lacing. I've always called the gimp referred to in sewing as just cording, of which there are many weights. I do know Martha Pullen company sells gimp for heirloom sewing. I just buy tiny crochet cotton myself for the same purpose.

------
http://lasewist.blogspot.com/

Hauteaway


Beginner
CA USA
Member since 9/5/10
Posts: 279



Date: 4/4/13 1:46 AM

I have some of the plastic stuff and a book on how to make lanyards. I got it all a few years back when a friend's kid's treasured lanyard got melted - by dad - and he called me for help. I taught myself how to do it then faked it with the kid as we made a replacement.

I also have a LOT of crochet thread that was my mother's, or perhaps my grandmother's. I knit but have never gotten the hang of crochet so it wasn't mine originally. That is an excellent suggestion, thanks!
-- Edited on 4/4/13 1:47 AM --

------
YAN: Yet Another Nancy

beauturbo

Advanced
CA USA
Member since 5/2/09
Posts: 3321





Date: 4/4/13 3:10 PM

I think it's just a naming thing too. Old v.s. new sewing terms, going back centuries. Gimp is just an old fashioned name going way back to prior centuries even, for some an just any kind of thread or cord, most times that you over sew, with just some other kind of thread.

I think no one sells anything called gimp at all anymore, unless they want to do that, on purpose, just to make it sound old fashioned and from another century.

So, any thread or cord, you don't sew though, and does not go though your sewing machine needle, just even by your use of it, but apply to some fabric with some other thread sewing over it and holding it down, is now then just your gimp.

So if you want some "gimp" for anything, it's really just anything you wish, and that you have laying around. To under pad some satin stitching over it, it could be even just some regular sewing thread, twisted together, or it could be some more heavy weight thread, or some chochet thread made for chochet, or some pearl cotton, or even some nylon cord or line, made more for window shades, or your blind pulls. Can be as wide or skinny as you want, and be made of any fiber you want.

So I would look at the word "gimp" not as a noun at all, and more an adjective as in just you are going to "over sew it" or apply it to something instead, not that it's ever going to be one certain kind of thing or fiber or ever anymore in this time and age, going to be sold at a store, with the name "gimp" printed on it's paper labeling there anymore. The word is just not even used in advertising or promotion of any kind of new threads or cords anymore at all, but thread and cord is still thread and cord, that has not changed at all.



Hauteaway


Beginner
CA USA
Member since 9/5/10
Posts: 279



Date: 4/5/13 11:57 AM

That's very helpful, beauturbo! I did some more searching on the web, and the word seems to be used in different ways, for sure.

The Martha Pullen gimp thread mentioned by solosmocker is 100% cotton and is used in the manner I described: '... as a base for corded applique, baby piping, or gimpwork, to give added support to projects that must be edge finished.' I'm not quite sure of the rules on links to commercial sites, but if you search for Martha Pullen gimp thread it comes right up.

I found a link on an embroidery site that explains something called silk gimp in great detail, with wonderful pictures and examples of its use in hand embroidery. Thread Talk: Silk Gimp This article concludes with the hopeful comment, 'Silk gimp is not on the market yet, so you canít actually find it anywhere for sale right now. Iíve got my fingers crossed that we will see it begin to trickle out in 2013.' This lovely thread appears to get its name because there are two layers of silk in the thread, an inner core and an outer wrap. That ties in to the use of the word gimp as an adjective meaning, roughly, 'a thread or cord that is covered'. It's not what I was looking for but I'm glad I found it!

I found one reference to a site that carried the silk gimp described above, but the dealer's website doesn't exist. I found another description on How to Make Your Own Silk Gimp. Again, this is all about the hand embroidery thread.

I certainly know more than when I asked the question. I don't know if any cording at all can be used as a basis for gimp braid, but gimp braid made out of the silk gimp would be lovely.

------
YAN: Yet Another Nancy

lgrande


Advanced Beginner
Member since 1/18/12
Posts: 1909



Date: 4/5/13 12:05 PM

It seems that older terms such as 'gimp' and 'faggoting' have gone out of favor because they're looked at as being politically incorrect.
It's too bad, I think, because it takes a lot of color out of our language. Just because certain groups use some terms as slurs doesn't mean they should be eliminated from usage.


------
Linda

Bernina 830LE - Brother Dreamweaver VQ3000 - Bernina B530 - Janome 6600P - Pfaff 1209 - Babylock Evolution - Janome 644 - Babylock Sashiko2 - Babylock BLCS-2

solosmocker


Advanced
NY USA
Member since 1/23/06
Posts: 1439



Date: 4/5/13 3:54 PM

Faggoting, an exquisite form of handwork, is what it is. There are those on the heirloom sewing side of the fence who decided it just could not be printed with it's real name any more in their magazines and catalogues and baptized it the "bridging" stitch. Sometimes I really dislike how being politically and verbally "correct" dumbs down the vocabulary. I have never heard a sewist who knew what it actually was complain or mistake the term for something else.

------
http://lasewist.blogspot.com/
Printable Version
* Advertising and soliciting is strictly prohibited on PatternReview.com. If you find a post which is not in agreement with our Terms and Conditions, please click on the Report Post button to report it.
Beginners Guide to Sewing Jackets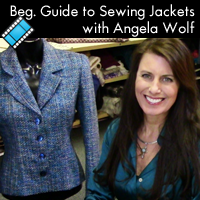 Sewing Basics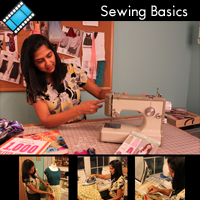 Ottobre Woman Magazine 05-2010-11

by: angeleyes8...
Review
Simplicity 2544

by: Salymander...
Review
Christine Jonson Wrap Top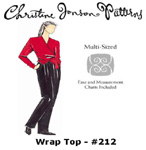 Buy Now
You Sew Girl Kids Hats Pattern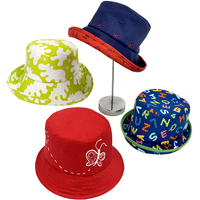 Buy Now