Dawnabbey


Member since 12/18/10
Posts: 382
Skill: Expert/Couture



Date: 4/2/13 10:55 PM

I am comparing two sergers as mine (after ten good years) is slowly slipping away.



The Singer 5 thread and



Juki MO 735

My current serger is a Singer 4 thread that I picked up for around $200 at WalMart. I wasn't planning to keep it, I just needed one quickly and cheaply at the time. Ten years later it is still going - albeit a little shaky on the heavy stuff these days. So my experience led me to look at the Singer. But the review on Amazon are a bit scary. 23 5 stars and 23 1 stars. The return policy seems to be a big issue.

The Juki is much more expensive normally and having just bought a PCP within the last 12 months, I wasn't really planning to replace my serger for another year at least. I guess it was a bit of a stretch to hope it would keep going. That means I will have to get it a discounter and I am a bit nervous about that.

The Juki gets good ratings here and the 4 thread is a customer pick at HSN. I was looking to pay about $600 for it on sale or from a discounter (patience is a virtue here) so the difference between the two is nominal to me ($100). The problem is -what if something goes wrong with either machine?

I am not sure if I should just go with my personal experience with the Singer or go for Juki. If I buy it at a lower price there will be virtually no returns or support for either but then that has been the case with all my sergers and I have never had a problem.

Not sure what to do

Suggestions appreciated.
-- Edited on 4/2/13 10:59 PM --

------
Stitching, sharing every day, makes life sweet in every way, just add a friend and a family and the days drift by so merrily!

www.sewistclub.com

lelliebunny


Member since 12/24/12
Posts: 1143
Skill: Intermediate

1 member likes this.




Date: 4/2/13 10:59 PM

My personal experience with Singer is that they just aren't what they used to be, and I'd also tend to trust reviews on here more than I would on amazon.com. So, I'd probably go with the Juki.
-- Edited on 4/2/13 11:00 PM --

------
it doesn't matter what type of sewing you do. you are sewing, and sewing is good.

aka4512

Member since 2/2/12
Posts: 517
Skill: Intermediate



Date: 4/3/13 4:12 AM

I would recommend Juki also. I currently own a Juki made Bernina 1150MDA. Very nice and versitile machine. Very strong solid feel to it which is what I like. I owned a Huskylock S21 very similar to the singer serger you have there however it was a four thread with coverlock funtionality. I can say I didn't like the feel of it after about six months after I bought it. It felt cheap and some parts seemed flimsy. I didn't like it. which led me to trade it in for my Bernina serger which I adore.

------
Janome 300E
Bernina 1120
Bernina 1130s
Bernina Artista 200
Bernina 750QE
Bernina 1150MDA
From Sydney

iSewQuiltArt


Member since 4/4/08
Posts: 3662
Skill: Advanced



Date: 4/3/13 4:26 AM

I'd go the Juki. It looks similar to my Bernina in the knife arrangement, upper threading guides and shape of the plastic body although there are some differences. Reviews for Juki here are favourable and I have been very happy with my 800DL Bernina that looks similar but not identical to the model you are considering. The overhead knife is a really nice feature I particularly like. My machine is a solid little beast.
-- Edited on 4/3/13 8:14 AM --

------
Quilting up a storm
Bernina Girl, in possession of a small herd...

Maia B


Illinois USA
Member since 10/27/10
Posts: 4907
Skill: Advanced Beginner

1 member likes this.




Date: 4/3/13 5:02 AM

No recommendation as I'm a serger newbie, having barely used my Elna 686 before giving it away. I plan to buy one this weekend at the sewing expo, or soon.

But buying other machines, PR has never failed me. Reading not only reviews, but discussion, gives a sense of the perspective of the owner (garment sewist? quilter? bag maker? home dec? all of the above plus more? ). After awhile, you learn whose tastes, preferences, etc match your own.

I bought my 440 used pretty much on the review by iSewQuiltArt and discussion from SewBusy and the Bernina lovers. I did test sew, briefly, just to confirm it was in good nick. That was my first computerized Bernina. The rest is SMAD history.

PR has saved me from buying troubled models, too.

I don't bothered with reviews on vendor sites at all. They can weed out negative reviews, and so many are from people with very little sewing experience, very soon after purchase.



------
🌸 Plenty of machines, mostly Berninas 🌸

beauturbo

California USA
Member since 5/2/09
Posts: 4141
Skill: Advanced





2 members like this.



Date: 4/3/13 7:22 AM

I think reviews on HSN or Amazon dot com are pretty wonky, and skewed, because a lot of bad reviews can just always be because someone bought a machine off the internet, does not know how to use it, can't figure it out and or maybe even never used any sewing machine or overlocker before, and so maybe can't make it work often because of user error, then does not like it.

I think the same kind of thing can happen here too, but because of the review process has places for others to comment on, a lot of the time, someone else will actually step up and comment instead actually on the review, and even really tell that person what their user error was in even trying to use part of it, and then when the person is not having that user error going on anymore, they might even decide they suddenly like whatever it is, a lot better instead. And a serger is an especially hard thing to sew on the very first time you ever use one, done right, and even all threaded up right at all, if you just get it in a box in the mail, and never had one or used one before.

I think it's nice to save money, and get something for $300 or $400 less than you would normally have to pay. But if it did not work or something was really very wrong with it, and if like you seem to be saying, because of some special circumstances or such, then part of that, is really also that you could not return it or get it fixed if really something was broken and wrong with it, then even if you were maybe saving $300 or $400, then there would be no savings if it did not work, and instead I think it would be a $700 loss instead. So that sounds kind of risky to me. So that part does not sound all that great to me. But I guess as long as you could at least test sew first, if you trust yourself, then maybe go with it.





-- Edited on 4/3/13 8:11 AM --
-- Edited on 4/3/13 9:51 AM --

poorpigling


Texas USA
Member since 12/28/07
Posts: 11070
Skill: Advanced





Date: 4/3/13 8:37 AM

Since the return policy on the Singer is shaky at best.. I say you have better chances with the Juki.. but then.. you would probably have guessed that Juki would be my choice anyhow.. between these two models..
However there are lots of other serger models.. with good reputations out there.. such as the Elna.. so you might want to just review a couple more before making a final choice..

SouthernStitch


USA
Member since 8/24/02
Posts: 10894
Skill: Intermediate
Body Type:




2 members like this.




Date: 4/3/13 8:43 AM

After frustrating years with a cheap-o serger, even though many here like that model --- I would get the best you can possibly afford. Sergers aren't always as versatile as a sewing machine, but what they do, they need to do well, or it will totally ruin a project.

So, Juki.

------
Bernina 780, and 530
Babylock Evolution
Singer 403a

When life gives you green velvet curtains, make a green velvet dress.

ThePadre

Pennsylvania USA
Member since 1/27/09
Posts: 842
Skill: Advanced Beginner

1 member likes this.




Date: 4/3/13 9:23 AM

In general, I agree that the better PR reviews are more reliable than reviews elsewhere. I also find Amazon reviews good, IF they appear to written by someone who has actually been using the product. (Look at the review date and text itself to see how long they used the product before reviewing it.)

I'd pick the serger that seems most likely to meet your needs, BUT with a twist. If Walmart, Target, or perhaps Sears sells what you want, they usually have a liberal return policy TO THE LOCAL STORE. In that case, try the cheaper option (if you think it really could work) on an extended test drive, and return it within the return period if it doesn't suit you. By returning to the local store, you won't have the return shipping hassle. Amazon also has an excellent return policy, but you will have to ship. (And, if it's a non-defective return, just because you don't like it, they'll deduct the return shipping cost from the return. But, hey, $10 for an extended evaluation isn't so bad.)

I will also note that Walmart (and perhaps Target, but I'm unsure) has pretty inexpensive extended warranty options. I bought a $250 tablet computer a few months back, and it was $28 to add a 2-year warranty that covers even accidental damage. Reviews of the warranty said they actually paid off, too! I don't buy such warranties for many things, but, considering I had a tablet break after being dropped four feet, $28 seemed fair. (By comparison, Staples charges some $90 for their equivalent.)

Patti B


Member since 9/29/02
Posts: 2489
Skill: Intermediate



Date: 4/3/13 9:49 AM

I have several friends with Juki sergers and they all love them. They have a very solid feel and seem to last forever.

------
Patti

R-r-r-ripping my way to fitting success

Printable Version
* Advertising and soliciting is strictly prohibited on PatternReview.com. If you find a post which is not in agreement with our Terms and Conditions, please click on the Report Post button to report it.
Online Class
Beginners Guide to Dyeing Fabrics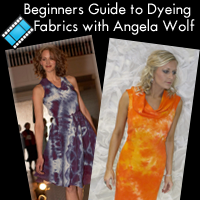 Online Class
Understanding Interfacings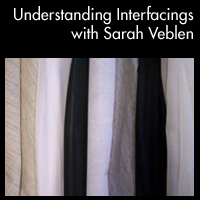 Self Drafted Pattern 224675-1002

by: rmusic1
Review
Favorite Things Lounge Around Pattern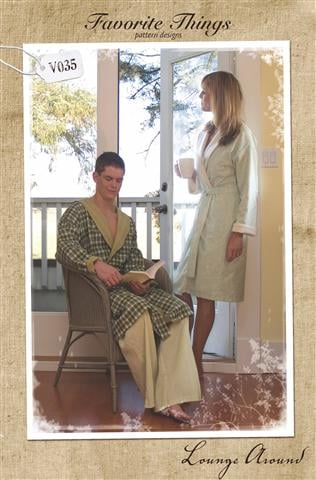 Pattern Details
Christine Jonson Inset Jacket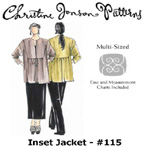 Pattern Details
Ottobre Design Magazine 05-2006-25

by: quitereaso...
Review