LoriB


Intermediate
Armed Forces (AE) GERMANY
Member since 4/23/02
Posts: 1030

1 member likes this.




Date: 4/5/13 6:48 AM

I've never given someone sewing lessons before and I was wondering what tips you might have. Are there any good resources that provide a list of things to teach?

I thought I'd post here to also get some feedback from beginners about their experiences with lessons or the things they want to know as beginners (or wanted to know when they were just starting out).

These would be private lessons for someone who just bought a machine and doesn't know how to use it. I don't know her - I saw her request for help on a "flea market" board that Americans frequent to buy and sell stuff here in Germany where many US military and contractors work. I only know from her other posts that she has children. I didn't intend on giving sewing lessons, but I have time and she needs help.

Here's my guess on what I would teach her:

Get to know the machine - threading and parts
Try some straight stitching (guess I need to find out if she has test fabric, thread, etc.)
Try out different stitches
Explain tension
...then I get lost because I don't know what to do next.
What's a good very first thing to sew?
What's a good first thing to sew with a pattern?

I know a lot depends on her skill level, but I'm realizing that if I do this (I only just sent a reply to her request) I should make a plan. She did ask for my "fee" - my first thought was that I'd do it just because I want to, but on second thought, I might have to take the u-bahn (subway) to get there, and buy materials, and there's the time I spend laying out a lesson. I'm thinking somewhere around $10 - $15 /hour. Does that sound reasonable?

------
Lori (visit my blog at: http://monkeyroom.blogspot.com)

Miss Fairchild


Advanced
USA
Member since 8/24/02
Posts: 7936





2 members like this.



Date: 4/5/13 8:16 AM

I used to teach for Joann's and I found that something very simple to start is the best. A simple tote bag should work. You said she has children? Then point her to some clothes for her kids. That way, if she becomes overly frustrated, you can encourage her to think of her making it for her kids.

Your initial lessons sound fine. You might also want to go over needles and their sizes.

As to a fee, I can't say what's reasonable because I'm sure others here would find your fees too low. For me, that's what I would charge, but then you have a time factor in travel. You might want to charge her a flat rate fee, such as $45 for a half day, etc. That way, you can gauge how your day goes, and if you run into trouble, you can leave early, without her being concerned as to how much more she would have to pay.

------
"Play the cards you are dealt, but choose who is sitting at the table"..AARP magazine

SEE MY ETSY SHOP HERE: http://www.etsy.com/shop/AuntMaymesAttic
My blog: http://auntmaymesattic.wordpress.com/

Jessica Dean


Intermediate
Pennsylvania USA
Member since 10/3/12
Posts: 100

2 members like this.




Date: 4/5/13 8:50 AM

LoriB - What a great opportunity! I am sure that you will be a great inspiration for this person. I have gotten 2 of my friends into sewing and they really appreciate being able to be creative and provide for their families in this way.

Idea 1 - If she has a small daughter, a simple elastic waist skirt could be a nice first project. You work with straight seams, backs stitching, turning a hem and how to use elastic. It doesn't use much fabric and you can finish in one sitting. You could show her how to use an index card to make a hem gauge and explain the importance of seam allowances. Also, how to measure fabric and people is a good thing to know. :)

Idea 2 - If she has a baby, you could do a simple hat pattern. I am sure you could find something easy for free on-line. My favorite hat pattern is found in Saturday Night Hats. I got the book from the library a few years ago. Here is what it looks like when you don't enlarge the pattern:



That project covers cutting out patterns (this one only has one piece), sewing on a curve, reversible linings, turning, and top stitching. It uses small pieces of scraps and I added rickrack to mine. :)

Idea 3 Ė My dear friend lost her mother a few years ago. She made patch quilts for herself and each of her siblings from her motherís flannel pajamas. This friend only has very basic sewing skills and doesnít like to follow directions but the quilts turned out wonderfully. She even used a pocket as one of the patches and put a photo copy of a note from her mom. I almost cried myself when I saw the project. It was very touching!

The thing that I didnít know Ė What fabric and how to wear it? Basically, what the different fabrics are good for. Cottons vs poly-cotton vs rayon. I still donít have a clue as to what all the different types and weaves of fabric are; twill vs gabardine. Something very basic but unknown to me for several years was when you hold up a piece of fabric, which way is up? Originally, I wanted to use my fabric with the selvage at the top and bottom. I was making skirts for my girls. You could also explain the basics of shopping for (pricing) and picking out fabrics (coordinating colors and yardage needs).

She may already have an idea of what type of things that she wants to make. Iím sure you will be great! I hope it is fun for both of you. :)

As for pricing, you could sit down with her and make a list of what she wants to learn. Put those things in order of difficulty and make a schedule. Most people are willing to pay more when they see progression. If she wants to learn everything, you could do a biweekly class with a grand finally project at the end of the year. I think that your pricing is more than reasonable for an hour class as long as you donít have any expenses and she isnít difficult to work with.

As a side note, you may want to meet at the park or someplace public first to really check her out.

Good luck, I wish you the best! :)

------
Jessica Dean
Modern Sewing: http://sterlingthimble.blogspot.com/
Historic Sewing: http://www.jessicadeandesign.blogspot.com

Jessica Dean


Intermediate
Pennsylvania USA
Member since 10/3/12
Posts: 100





In reply to Miss Fairchild <<

1 member likes this.



Date: 4/5/13 8:56 AM

Miss Fairchild - Great idea for the fee! I ditto that!

I do design work from home and the thing I dread most about new clients is that I don't know how this person is going to be to work with. I don't want to have a long contract with someone who is very difficult and never appreciates my time or efforts. Thankfully, my current clients are a dream. Wish I had 10 more just like them. :)


------
Jessica Dean
Modern Sewing: http://sterlingthimble.blogspot.com/
Historic Sewing: http://www.jessicadeandesign.blogspot.com

MrsCharisma


Intermediate
Member since 2/1/13
Posts: 3582
Member of the Year

2 members like this.




Date: 4/5/13 9:25 AM

What a nice thing for you to be doing! I think your current list is right on. TO practice on nice, well-behaved cotton fabric, testing her stitches and sewing in a straight line.

I am a fairly new sewist. I would start by finding out *why* she wants to sew in the first place.

I wanted to learn to sew to make clothes for myself. I jumped right in to garments. No tote bags, no pj pants, no pillows...my first project was a shirt (New Look 6150) :)

If she wants to sew because she wants to make clothing for herself/kids then I'd start there with some simple dress patterns for her daughter(s) or shorts for her son(s). And, she'll need to learn to read the pattern and directions of course.

If she just wants to sew (because it's AWESOME!), then I'd start with small, practical projects.



------
Nakisha
www.sewcraftychemist.blogspot.com
Singer Talent 3321 | Kenmore 1503 | Brother 1034D

My Big 4 Sizing: Medium | Tops 14/16 | Pants 18 | Skirts 16/18.

My Measurements: 36 HB | 38.5 FB | 34 W | 44 Hip



ConnieBJ


Advanced
Ontario Canada
Member since 12/31/03
Posts: 2376
Contest Committee



2 members like this.




Date: 4/5/13 10:22 AM

My daughter took an online course (freebie) that she quite enjoyed. Of course she called me frequently .."where do I get new thingys for the the bottom thread?", "do I have a zipper foot?", "may I borrow some fabric?"...
The course covered basic stitches, buttonholes, and zipper insertions. In the end she had a small portfolio of samples and made a really nice bag. You could do that, but I would add in how to thread a machine, adjust tension and how to fill a bobbin.



------
Connie Bontje

http://www.couturesmith.com
Twitter: Couturesmith
Facebook: Connie Bontje
Desperately trying to keep ahead of my pattern, fabric and dressform collection!

NhiHuynh


Intermediate
California USA
Member since 1/4/11
Posts: 813

2 members like this.




Date: 4/5/13 10:39 AM

There are a lot of unknowns. Can you meet her for lunch and chat about her skill level, what she wants to learn, expectations, how she likes to learn etc. Just because she bought a machine doesn't mean she doesn't have prior knowledge, like she is getting back to sewing. Some people like learning by reading, some like seeing it done. Some people don't like following patterns. I'd hate for you to spend all this time planning and doesn't get used. Or if there's a personality clash that you can't stand to be in the same room together. Good luck.

------
I finally have a blog. www.detectivehoundstooth.com :)

HanPanda


Intermediate
Member since 4/27/08
Posts: 1209

2 members like this.




Date: 4/5/13 11:01 AM

When I taught my friend to sew, I started with how to thread the machine and wind the bobbin. Then I took a piece of paper and had her practice watching the edge of the fabric for the seam and not the needle, so she could practice straight stitching the paper without wasting thread or fabric. I also taught her the importance of pressing, how to pin and pull out as she sews, and how to read a pattern. That was enough for one go! I think explaining tension, needle sizes, and purposes for different stitches can be a bit much for an absolute beginner who has zero prior experience. Perhaps better left to a second or third lesson; I felt (when I taught Lauren) that it was most important to not overload and confuse her with too much information. I gave her enough to get her through her first project, and I guided and helped her on the more complex things on later lessons. Her first was an elastic waistband skirt, then it was a pull on top.

------
2015 In: 6.5 yards
2015 Sewn: 8.5 yards
2014 In: 99.75 yards
2014 Sewn: 80.5 yards

I'll try anything once :)

Please excuse my typos...sometimes it is harder to go back and edit on mobile than it is worth!

MrsCharisma


Intermediate
Member since 2/1/13
Posts: 3582
Member of the Year





Date: 4/5/13 11:21 AM

I love "Can I borrow some fabric" the MOST! LOL!!! And "new thingys for the bottom thread"! This sounds like ME when I was calling, face-timing, and picture-texting my mom in the first days after getting my machine! So much fun :)

------
Nakisha
www.sewcraftychemist.blogspot.com
Singer Talent 3321 | Kenmore 1503 | Brother 1034D

My Big 4 Sizing: Medium | Tops 14/16 | Pants 18 | Skirts 16/18.

My Measurements: 36 HB | 38.5 FB | 34 W | 44 Hip



LoriB


Intermediate
Armed Forces (AE) GERMANY
Member since 4/23/02
Posts: 1030

1 member likes this.




Date: 4/5/13 5:52 PM

Wow, so many great replies and things to think about. Thank you! I'll let you know how it goes.

------
Lori (visit my blog at: http://monkeyroom.blogspot.com)
Printable Version
* Advertising and soliciting is strictly prohibited on PatternReview.com. If you find a post which is not in agreement with our Terms and Conditions, please click on the Report Post button to report it.
Online Class
Beginners Guide to Dyeing Fabrics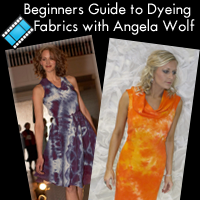 Online Class
Sew a Designer Unlined Jacket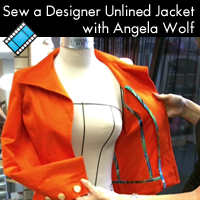 Ottobre Design Magazine 01-2013-15

by: sunnysewin...
Review
Other dress 15 drape drape

by: House of P...
Review
Islander Sewing Systems Moebius Scarf Pattern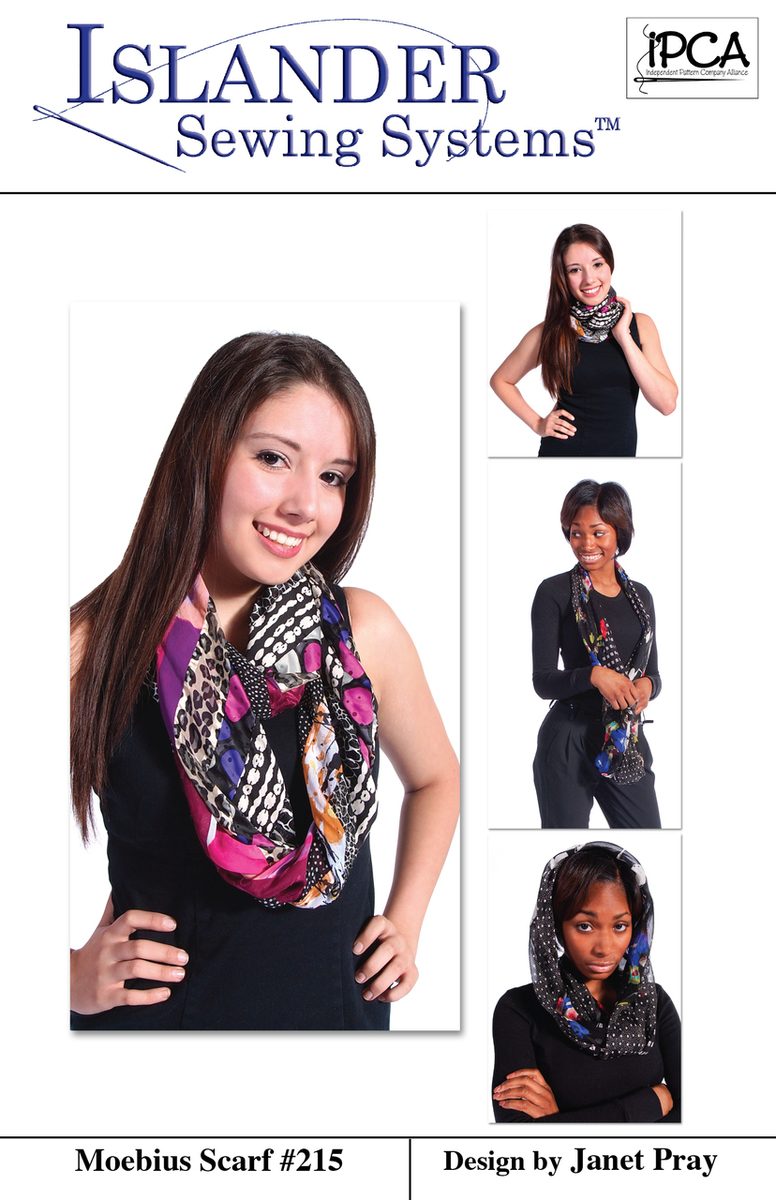 Pattern Details
Christine Jonson Slit Skirt & Pencil Skirt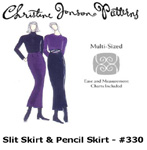 Pattern Details