Steffie


Michigan USA
Member since 11/6/04
Posts: 903
Skill: Intermediate



Date: 4/7/13 2:38 PM

This question is for owners of the Babylock or Brother machines with the needlecam. I have the Babylock Ellisimo with the upgrade #1. I have been embroidering for a while as I used to own the Ellageo before buying the Ellisimo.

So far, I have not found having the snowman stickers or the upgrade to be very helpful. If I draw lines on my fabric for centering, the needle cam does not see the lines, so it does not help me figure out where to place my embroidery design. Sometimes the sticker isn't registering when scanning (can't find it).

How are you all using this feature to help you with placement? I am certain I am missing something.

Thanks!

Stephanie


1975Jumby


California USA
Member since 8/19/08
Posts: 627
Skill: Intermediate



In reply to Steffie

Date: 4/7/13 11:03 PM

The needle cam on my Ellisimo Gold has definitely helped me out when it comes to centering my designs. I'm not the most perfect hooper. So what is nice about the camera is I know that my design doesn't have to be perfectly squared in the hoop. If I get a good, tight hoop and my lines are not centered, I don't worry about trying to rehoop. I just put the little snowman sticker and the design is centered where it needs to be.

Now, the best feature of the camera (and upgrade #1 for those that purchased it for their Ellisimo) in my opinion is the ability to move your design anywhere on the fabric before stitching. I have used this MANY times and find it extremely invaluable. I'm always adding little things to my kids' or nieces/nephews' clothes. It's nice to scan my fabric and be able to move the design where I want it. Especially when I'm trying to get the design in a tricky place.

-- Edited on

4/7/13 11:03 PM

--

------
Babylock Ellisimo Gold
Babylock Enlighten
Kenmore 1914
Kenmore 1814

ShirleyJo

Member since 8/12/12
Posts: 68
Skill: Intermediate



In reply to Steffie

2 members like this.



Date: 4/9/13 5:56 PM

You know, I have the Quattro and I'm not sure the snowman feature has really helped me tons either. I was watching a Craftsy video of Eileen Roche and she had this way-too-cool-I-want-one-now!! laser light cross-hair lamp thingie. I have to see about getting one of those. It shined this crosshair laser pattern down onto the hoop/garment, and made positioning look so easy!

Anyway, the snowman doesn't help me a whole lot, because I generally don't have problem with positioning/hooping my stuff. I have this funky "all the way around the barn to get through the front door" hooping method that's pretty accurate. I call it my "tacky method." I figured it out years ago when I was a machine embroidery beginner, totally clueless. I bought my first embroidery machine online, a Brother 2002D, so the local dealer wouldn't help me (and I don't blame them). And I knew no one who did machine embroidery that I could ask for help.

So I fumbled around and came up with this method. I still use it because I still find very very accurate. It's probably described somewhere else on the net in a tutorial with all kinds of great photos, but I've honestly never seen it. I do have Embird which prints a handy paper template which really helps.

Briefly:

1. I print a paper template, position it on my garment exactly where I want it, and and tape it in place.

1. I hoop my stabilizer, usually a "barely sticky-back" of some sort (although I've been known to resort to a bit of spray adhesive for non-sticky stabilizer on occasion).

2. I lay my plastic hoop grid in the hoop, on top of the stabilizer. I use a removable marking pen to mark a dot onto the stabilizer in each little hole at the grid corners, side, and center cross-hair (my Brother grids have these strategic little holes in the grids; my Janome 11000SE grids were hole-less so I used a tiny drill bit and drilled my own holes). After marking the dots, the plastic grid is removed and set aside.

3. I turn the hoop over, and put a thumbtack through each dot (they're visible through the stabilizer). I place a piece of blue painter's tape over each tack to hold temporarily.

4. I turn the hoop back over. I then carefully lay my garment (with taped template) over the hoop, and line up the pokey thumbtacks with the corners and center cross-hair of the paper template.

5. I press the garment down onto the thumbtacks and sticky stuff. If need-be, I can easily lift the garment and re-position. After I'm satisfied all is happy, I carefully remove the paper template from the top and the thumbtacks from the bottom.

6. I carefully put the hoop in my machine, baste around the design to secure everything, and I'm ready to stitch out my design.

I've taught my "tacky" method to several people and they swear by it. It's one of those things that takes longer to write than to actually do, LOL! And it's pretty accurate. Maybe it will help someone here. But I really need to check out the cross-hair laser lamp that Eileen Roche was using in the Craftsy video. It was really cool!

------
Slightly too many machines...

PattiAnnJ


Ohio USA
Member since 12/3/06
Posts: 9031
Skill: Advanced



Date: 4/9/13 10:58 PM

Do any of you ever use your embroidery machine's trace feature?

It will show center, top, bottom, left and right sides of where the embroidery will stitch out.

If not where you want, jog center.

------
CHINESE PROVERB:
I HEAR & I FORGET; I SEE & I REMEMBER; I DO & I UNDERSTAND.


ShirleyJo

Member since 8/12/12
Posts: 68
Skill: Intermediate



In reply to PattiAnnJ

Date: 4/9/13 11:10 PM

Yes, I do use that actually... and it comes in pretty handy to double check things out before I stitch and make sure things are all happy. But I find I'm more comfortable getting my placement exact before it goes into the machine. I'm not so comfortable having things be a little "off" as they go into the machine, and then using the machine to compensate. But that's just what works for me. It's great that we have lots of ways to use our machines to produce lots of beautiful things. Or, as in my case, even the occasional wadder, LOL!!

------
Slightly too many machines...

iSewQuiltArt


Australian Capital Territory Australia
Member since 4/4/08
Posts: 3770
Skill: Advanced



Date: 4/9/13 11:54 PM

Shirley Jo,

Thanks for posting your method of positioining designs. I am just getting into machine embroidery again after a long break (of having no embroidery capability, now I do again with a whole new machine as well, yay!!)

I can see your method would be very accurate. Presumably you put the top of the hoop over the bottom once you get everything all lined up and tacked together?

Before removing the tacks right?

------
Quilting up a storm, when I'm not shredding the sky.
Bernina Girl in possession of a small herd.



ShirleyJo

Member since 8/12/12
Posts: 68
Skill: Intermediate



In reply to iSewQuiltArt

Date: 4/10/13 2:32 AM

No... not quite. I use what's called the hoopless method, I learned it ages ago on the Martha Pullen embroidery forum from a sweet, much loved lady who went by V. Way back when, when people were using coffee filters and typing paper for stabilizer! Anyway, in the hoopless method, you never hoop your garment, you only hoop your stabilizer. You hoop your stabilizer, THEN secure your garment on top via pins, thread basting, sticky-stabilizer, KK2000 temp adhesive embroidery spray, staples, cement nails, chewing gum, epoxy, whatever works. Personally I use good quality sticky stabilizer, adhesive spray (use strips of press-n-seal to keep my hoops clean, i.e, cover, spray, peel, toss), or pins. So, the layers are bottom hoop, stabilizer, top hoop, garment.

Embird, which I use, prints a template that shows the design in 1:1 size with a grid that corresponds exactly to the plastic grid for the hoop. So you can match the paper template grid locations exactly to the plastic hoop grid locations... and the way you do this is via the thumbtacks.

Regarding Embird: There's a lot of really great embroidery software out there, but I'm not familiar with it. I don't know if other software prints templates with grids. Embird does and I find that feature invaluable for placement. And compared to some of the prices for other embroidery software, Embird gets my own personal best-buy seal of approval.

------
Slightly too many machines...

ShirleyJo

Member since 8/12/12
Posts: 68
Skill: Intermediate



Date: 4/10/13 2:38 AM

Oh and another thing, if you want to use the snowman feature in the Quattro or Ellisimo machines, Embird can print a template that includes the snowman. So you can leave the paper template on, take your item to the machine, have the machine calibrate itself to the snowman, remove your paper template, and stitch away.

Lots of ways to get the job done!

------
Slightly too many machines...

Sonoma33


Member since 5/10/09
Posts: 2008
Skill: Intermediate



In reply to ShirleyJo

Date: 4/10/13 3:06 AM

Quote:
Briefly:
1. I print a paper template, position it on my garment exactly where I want it, and and tape it in place.
1. I hoop my stabilizer, usually a "barely sticky-back" of some sort (although I've been known to resort to a bit of spray adhesive for non-sticky stabilizer on occasion).
2. I lay my plastic hoop grid in the hoop, on top of the stabilizer. I use a removable marking pen to mark a dot onto the stabilizer in each little hole at the grid corners, side, and center cross-hair (my Brother grids have these strategic little holes in the grids; my Janome 11000SE grids were hole-less so I used a tiny drill bit and drilled my own holes). After marking the dots, the plastic grid is removed and set aside.
3. I turn the hoop over, and put a thumbtack through each dot (they're visible through the stabilizer). I place a piece of blue painter's tape over each tack to hold temporarily.
4. I turn the hoop back over. I then carefully lay my garment (with taped template) over the hoop, and line up the pokey thumbtacks with the corners and center cross-hair of the paper template.
5. I press the garment down onto the thumbtacks and sticky stuff. If need-be, I can easily lift the garment and re-position. After I'm satisfied all is happy, I carefully remove the paper template from the top and the thumbtacks from the bottom.
6. I carefully put the hoop in my machine, baste around the design to secure everything, and I'm ready to stitch out my design.

THIS is BRILLIANT!!! Thanks for writing it up.

-- Edited on

4/10/13 3:06 AM

--

------
Sewing machines make me happy. I like sewing with them, cleaning them, petting them, gazing longingly at them.

Bobbinnoli

Maryland USA
Member since 7/13/10
Posts: 170
Skill: Intermediate



In reply to Steffie

Date: 4/10/13 10:54 AM

I just wanted to suggest that you watch your lighting when using the scanner/snowman sticker. I read that a while ago, when my machine was always giving me the error message saying it couldn't find the sticker, and now, right before I have my machine scan, I turn my overhead light off as well as the Ott light I have shining on my machine.
The older I've gotten, the more light I need, by far, and since I've been turning the lights off real quick, I haven't had nearly as many problems. As soon as the machine finds what it's looking for, I switch them back on.
I recently did table runners for my daughter's wedding, and each one required 8 hoopings (I did 30 runners). I couldn't have done this job without the snowman.
Stephanie
Printable Version
* Advertising and soliciting is strictly prohibited on PatternReview.com. If you find a post which is not in agreement with our Terms and Conditions, please click on the Report Post button to report it.
Online Class
Understanding Knit Fabrics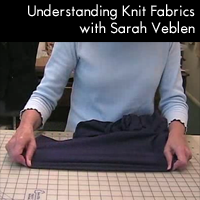 Online Class
Blueprints to Blue Jeans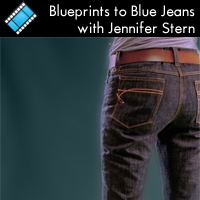 KnipMode Magazine 01-2013-7

by: Julietta82
Review
No Pattern Used Burrito Pillowcase

by: knitsewmuc...
Review
Sewing Workshop Eureka Top & Skirt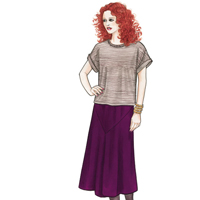 Pattern Details
Sewing Workshop Soho Coat Pattern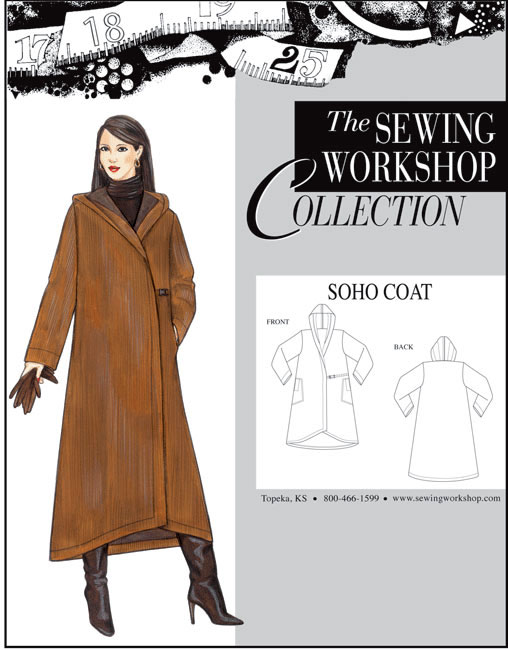 Pattern Details