stirwatersblue


Kansas USA
Member since 12/13/08
Posts: 4805
Skill: Intermediate
Body Type:






Date: 4/19/13 1:21 PM

Bias tape haunts me. LOL It is one of those things that I must relearn EVERY. SINGLE. TIME I make it, and I'm always terrified, and it always turns out beautifully! LOL

I usually make continuous bias, but I don't need very much for this project, so I decided to try piecing it. Also a lot of mental gymnastics, but so far it's not as frustrating for me as that offset tube thing! I'm using a nice cotton velveteen, and my concern right now is the nap. How do I keep track of it? (It's not very obvious when you pet it... but I'm sure it will be in bright daylight!) It's already challenging figuring out how to arrange the strips to piece them; I'm wondering if I'd be better off just making continuous bias, or if that would affect the nap as well? (I will say that I once made a gazillion yards of wide-wale corduroy bias and never once gave the nap a second thought, so maybe it doesn't matter? I used that for piping, though, so it wasn't as visible.)

(These may seem like silly questions, I realize, but I have dyscalculia and my brain simply does not process spatial-relations tasks well until I have done something over and over and over again. :D)

So, a little help from someone who's either done this, or is simply good at picturing things, would be much appreciated!

Thanks!!

------
~Gem in the prairie

wendyrb

California USA
Member since 12/30/11
Posts: 3955
Skill: Advanced
Body Type:




In reply to stirwatersblue

Date: 4/19/13 2:07 PM

For a moment, I'm going to side step your question, with one of my own. Where are you applying the bias tape? For me, depending on that I'd be more or less concerned. If the bias will be changing direction, say on a U-shaped neckline, the grain will be different on one side to the other and changing it's appearance. And in that crucial spot, I'd cut a piece long enough to get the front in one piece so it looks just right. For less dead-center applications- the edge of a gathered skirt with lots of movement, would it really matter how it is pieced? Am assuming your bias will be a narrow strip, so not much of it is catching the light one way or the other.

However, great question and I'd like to know more about it too.

------
Always keep your words soft and sweet, just in case you have to eat them. Andy Rooney

Pfonzie- my honey Pfaff Creative Performance and Pfaff Passport, Bernina 930 and 830, Evolution and Enlighten sergers

CM_Sews

USA
Member since 9/18/04
Posts: 1985
Skill: Intermediate



Date: 4/19/13 2:31 PM

I encourage you to reconsider the tube method, but use this pre-cutting step.

On a Fons and Porter Love of Quilting episode (I think it's "Applique Vines", #109), I learned a way to make the "continuous tube" method much easier. I keep looking online for video or photo tutorial for making a continuous bias tube that includes this step, but I haven't found it yet.

The Dread Pirate Rogers instructions are the best instructions for continuous bias tape that I've found. By adding an additional step, I do most of my cutting before I sew the sides of the rectangle together. No tube turning, no cutting, cutting with scissors on the marked cutting line.

The Dread Pirate Rodgers Continous Bias Page

Between steps 6 and 7, add step 6a. Take your rotary cutter and ruler. Lay the ruler down on each one of those marked numbered cutting lines and, cut the "middle" of each line, leaving about 1/2-inch to 1-inch intact and uncut near the seam line at either end of each marked line. You'll have a sort of lop-sided ladder-looking "thing". That is, PRE-cut most of each cutting line, but do NOT cut through the perpendicular stitching line.

Line up the marked seam lines as described in the instructions and stitch. (You have solid uncut fabric on each side of seam line to work with.) The result is a sort of twisted hula skirt-looking thing. Press the seam open. This part is sort of fiddly; a sleeve board is helpful. Pressing now lines up the seam allowances for the next step.

Take your scissors and snip across the seam line on each marked cutting line. The area you have to snip on each line is only about an inch or so. Snip, snip, snip, and you're all done. If you press beforehand, there are no seam dog-ears to trim. Also, the cut edge of the bias tape is very even because most of the cutting is done with a ruler and rotary cutter.

Sort of complicated to explain, but I find it much easier than rolling that tube and cutting.

CMC

PattiAnnJ


Ohio USA
Member since 12/3/06
Posts: 8701
Skill: Advanced



Date: 4/19/13 2:58 PM

Would marking chalk arrows in the direction you want for the intended effect on the back of the napped fabric help?

Does it have to be bias cut?

-- Edited on

4/19/13 3:04 PM

--

------
"Improvise, adapt and overcome." - Clint Eastwood/Heartbreak Ridge

"Isn't it a shame in today's world you can't tell the truth. If you tell the truth you're abrasive. If you lie you're charming." - Bob Huggins/College Basketball Coach

stirwatersblue


Kansas USA
Member since 12/13/08
Posts: 4805
Skill: Intermediate
Body Type:






In reply to wendyrb

Date: 4/19/13 3:26 PM

Quote: wendyrb
Where are you applying the bias tape? For me, depending on that I'd be more or less concerned. If the bias will be changing direction, say on a U-shaped neckline, the grain will be different on one side to the other and changing it's appearance. And in that crucial spot, I'd cut a piece long enough to get the front in one piece so it looks just right.

Oooh, very smart! Well, I'm constructing a hand-embroidered tie-on pocket (popular in the Renaissance and 18th century.) You can see a (frightfully wrinkled, not yet washed & pressed)

photo of my finished embroidery here

, and once finished, it should look like this (that lovely thing is not my work, alas!):

So you're exactly right, the binding will curve around and the nap will change direction! I haven't measured around the perimeter of the bag to know exactly how long a strip I need, but IIRC, bias tape doesn't necessarily need to be on a 45-degree bias, right? (In one of Claire Schaeffer's books she actually recommends a 5-degree bias.) So I could just cut one strip as long as I need it and save myself the headache! The other pieces (the slit and top) are easy enough, since they're much shorter.

Thank you!

------
~Gem in the prairie

stirwatersblue


Kansas USA
Member since 12/13/08
Posts: 4805
Skill: Intermediate
Body Type:






In reply to CM_Sews

Date: 4/19/13 3:31 PM

Quote: CM_Sews
I encourage you to reconsider the tube method, but use this pre-cutting step.
On a Fons and Porter Love of Quilting episode (I think it's "Applique Vines", #109), I learned a way to make the "continuous tube" method much easier. I keep looking online for video or photo tutorial for making a continuous bias tube that includes this step, but I haven't found it yet.


You should totally do one! This sounds brilliant, but photos would help immensely. A couple months ago, I saw an interesting method on "Sewing with Nancy" where you fold your fabric like an envelope before cutting, and the PR gurus hunted down the video for me, but I wasn't ambitious enough to try it for the small amount I needed for this project (I'm making it from leftover scraps from a gown).

I like a method I learned in class where you cut a large square of fabric into two triangles, and overlay them like pennants. But you still have to deal with the twisty tube thingy.

-- Edited on

4/19/13 6:13 PM

--

------
~Gem in the prairie

solosmocker


Member since 1/23/06
Posts: 2164
Skill: Advanced



Date: 4/19/13 4:27 PM

Easier and Faster:

Bias binding

Hope this helps.

------
http://lasewist.blogspot.com/

CM_Sews

USA
Member since 9/18/04
Posts: 1985
Skill: Intermediate



In reply to stirwatersblue

Date: 4/19/13 4:56 PM

Quote: stirwatersblue

I like a method I learned in class where you cut a large square of fabric into two triangles, and overlay them like pennants, as

shown here

. But you still have to deal with the twisty tube thingy.

(Just FYI, that link seems wonky.)

Yes, this is the same pennant method, but you pre-cut on the cut lines (leaving the areas near the seam allowance intact).

It's important to spend the time to mark every cut line and the stitching line, which does not take very long, but it makes the whole process go very smoothly.

I am considering how to do a photo tutorial. I've never done anything like that before, but it could be lots of fun.

CMC

stirwatersblue


Kansas USA
Member since 12/13/08
Posts: 4805
Skill: Intermediate
Body Type:






In reply to solosmocker

Date: 4/19/13 6:13 PM

Quote: solosmocker

Easier and Faster:

Bias binding

Hope this helps.

That's the one! Thank you so much for the photo tutorial--much, much easier to follow than a video. :)

------
~Gem in the prairie

solosmocker


Member since 1/23/06
Posts: 2164
Skill: Advanced



Date: 4/20/13 11:11 AM

I'm honored that this is the one that you are looking for. I have tried probably every method out there for bias binding and what I like about this one is the accuracy and easiness. Glad I was able to help.

------
http://lasewist.blogspot.com/
Printable Version
* Advertising and soliciting is strictly prohibited on PatternReview.com. If you find a post which is not in agreement with our Terms and Conditions, please click on the Report Post button to report it.
Online Class
Fun with Fitting - BODICE w Darts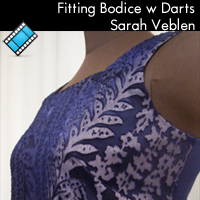 Online Class
Fit the Tee to a T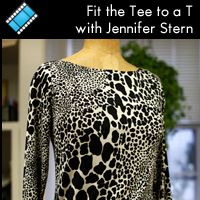 Kitschy Coo Lady Skater Dress

by: wingamajig
Review
StyleArc Dotty Blouse

by: clothingen...
Review
Petite Plus 104 Pattern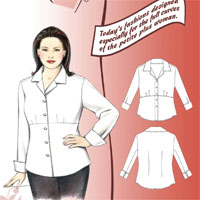 Pattern Details
SewBaby The Twirly Dress Pattern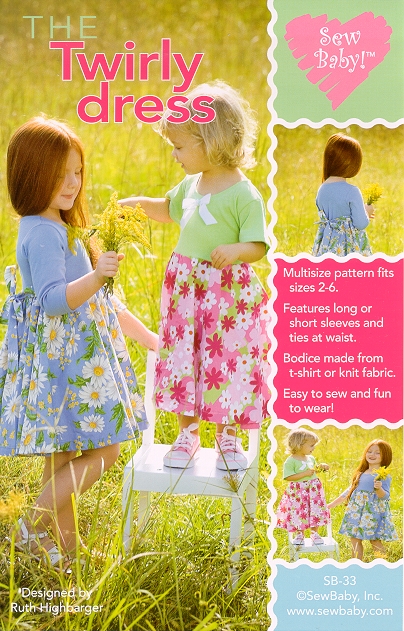 Pattern Details