Aless


Advanced
AUSTRALIA
Member since 11/29/02
Posts: 2139



Date: 4/20/13 2:40 AM

I've been pondering this problem ever since dresses came back into vogue, but it only just occurred to me to ask here....

I am a Big4 size 20/22 top and 24 bottom but look fairly proportioned. BUT, my legs are (to put it gently) quite hefty, unlike many larger women who have lovely legs. I have been wearing pants/jeans almost exclusively for the last 20 years, but would love, at my age (retired!), to make some nice dresses/skirts for next summer (though just now going into winter here in southern Australia), and maybe something suitable for this winter(worn with dark tights probably). I like to dress fashionably as I look a bit younger than I am (plus, we don't dress like our mothers used to anymore anyway!!).

So, I am asking if anyone here has experience/photos of themselves in dresses/skirts/jumpers(USA terminology) when they have the same problem as me.....big/strong calves and wide ankles(but I'm not yet at 'cankle' size). I am able to wear combat style boots(love mine) because they lace and so I can adjust fit easily, but I'd have trouble wearing knee high fashion boots (I need circulation in my feet). I hope this gives you some idea of what I'm looking for. I would truly appreciate each and any answers.

------

Aless(Adelaide,South Australia)

You will do foolish things, but do them with enthusiasm.- Colette

StitchWench

Beginner
AUSTRALIA
Member since 2/17/06
Posts: 116



Date: 4/20/13 6:48 AM

Hello Aless
I'm in TAS and am partial to the 'lagenlook' (layered look). Check out here:
idaretobe.com tunics and idaretobe.com skirts
Also, when I'm browsing for ideas for ensembles I use Google images & the keywords: lagenlook +"plus size".
HTH

Aless


Advanced
AUSTRALIA
Member since 11/29/02
Posts: 2139





In reply to StitchWench <<



Date: 4/20/13 9:00 AM

Hi, from SA, StitchWench! Totally love that site and the look. I'd started pondering possibilities even before I'd reached the 3rd page!! I've heard about (and vaguely checked out) lagenlook, but not considered it for me at all. Thank you so much for this ray of sunshine. I'll check the search recommendation too.
I need as much help as I can get with this- it's doing my head in..somewhat!!

------

Aless(Adelaide,South Australia)

You will do foolish things, but do them with enthusiasm.- Colette

rivergum


Advanced
AUSTRALIA
Member since 12/17/06
Posts: 1629

1 member likes this.




Date: 4/20/13 10:26 AM

Aless, my legs are proportionally much like yours, although I am a smaller size overall. This has turned me off dresses for a long time, as the length is always a problem with these. I like a longer length to hide my legs under, but for the styles I like this is often not the right proportion.

The solution for me has been to wear dresses tunic length with pants underneath. I like Lagenlook, and probably quite an extreme variety of it, but a dress as a tunic over pants can look much more classical too. The skirt length is critical, so cut generously and try different hem lengths in front of the mirror to see what is most flattering for you.


------
Taking in is happier than letting out.

Sydney, Australia

Aless


Advanced
AUSTRALIA
Member since 11/29/02
Posts: 2139





1 member likes this.



Date: 4/20/13 6:44 PM

Hi Rivergum- I've seen some of the clothes you've been making and following with interest. I think I first understood lagenlook from your garments (rather than on a website model). I have worn the tunic-over-pants look quite a lot over the years(usually Vogue or Burda), but those tunics were pretty conventional Big4 types. Lagenlook takes me to a new frontier!! Long skirts are a new thing entirely, and I can't wait to check that out.
When I was looking the site StitchWench suggested, I saw the outfit I should have made myself for my son's wedding last year.(Heart lurch!) I was so disappointed in the dress I did actually have made for me. There was a definite divide between what I instinctively (??) knew should happen with that picture I showed the dm, and what she decided would look 'right'. I need to trust my own judgement more. What I DO need help with though, is to be pointed in style directions I don't know exist!!

------

Aless(Adelaide,South Australia)

You will do foolish things, but do them with enthusiasm.- Colette

goosegreen


Advanced
New South Wales Australia
Member since 1/9/05
Posts: 2461





Date: 4/20/13 11:52 PM

Aless, you should check out Carolyn's (Diary of a Sewing Fanatic) blog. She is a plus sized woman with larger legs. Indeed...I thought her legs were smaller than my 19" calves only to discover using the search that her calves are 21". I think the trick, as you have discovered, is the right length. I've yet to work it out but am a fan of the wide calf boot (I've got 2 pairs and would love more but they are $$$).

Here's the link to her blog.

------
Alison in suburbia - Sydney Australia
My sewing blog: http://nosilasews.blogspot.com/

Keeper of the flock - Janome MC8000, Janome MC4900QC, Elna Elina 40, Husqvarna Rose, Singer 201K, Elna Contessa, Janome My Excel 18W, Janome 634D & 534D overlockers, Janome Coverpro 1000CPX.

Aless


Advanced
AUSTRALIA
Member since 11/29/02
Posts: 2139





In reply to goosegreen <<



Date: 4/22/13 0:37 AM

Thanks, Alison. I have read Carolyn's blog before, but a while ago now, and have also checked out your boots in times past !
It IS all about proportion, isn't it? I would love to find another PR-er who is my identical shape twin!! (Though I wouldn't wish my legs on anyone!!) There is someone who is close, but she has much better legs than me....

------

Aless(Adelaide,South Australia)

You will do foolish things, but do them with enthusiasm.- Colette

kathi s


Beginner
California USA
Member since 1/23/03
Posts: 1734

1 member likes this.




Date: 4/22/13 1:05 AM

I feel your pain! I gained a lot of weight after I turned 65 and can't seem to shed it despite watching my diet. I also have sturdy legs and have had since I was in my twenties. I used to swim laps and blame my thick calves on that. I am trying to make peace with myself and just dress how I would like to and to heck with my shape.

goosegreen


Advanced
New South Wales Australia
Member since 1/9/05
Posts: 2461



2 members like this.




Date: 4/22/13 7:33 AM

It's only recently that I, too, have accepted my shape & figure that if anyone is offended by my fat legs/arms/whatever, then that's their problem!

------
Alison in suburbia - Sydney Australia
My sewing blog: http://nosilasews.blogspot.com/

Keeper of the flock - Janome MC8000, Janome MC4900QC, Elna Elina 40, Husqvarna Rose, Singer 201K, Elna Contessa, Janome My Excel 18W, Janome 634D & 534D overlockers, Janome Coverpro 1000CPX.

Aless


Advanced
AUSTRALIA
Member since 11/29/02
Posts: 2139





In reply to goosegreen <<



Date: 4/22/13 8:15 AM

Totally agree about causing offence....Problem for me is that I just hate what I see in the mirror!!! I can cope with the rest of me- it's just these heavy calves and thick ankles that make me flinch.
I was warned....When I was about 20, my local GP (friend of my parents) told me (apropos of nothing!!) that if I didn't take care, 'you'll have legs like your mother'. Now,up till that time, I was of the opinion that I was a pretty groovy(size 10/12) young chick with OK legs, and was totally unaware that my very young mother(I was born when she was 19) had anything 'wrong' with her legs!! There you go!! It has come back to bite me.....I evidently wasn't careful enough.....

------

Aless(Adelaide,South Australia)

You will do foolish things, but do them with enthusiasm.- Colette
Printable Version
* Advertising and soliciting is strictly prohibited on PatternReview.com. If you find a post which is not in agreement with our Terms and Conditions, please click on the Report Post button to report it.
Fit the Tee to a T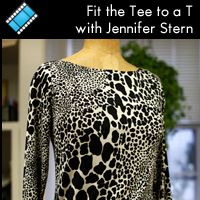 Beginners Guide to Dyeing Fabrics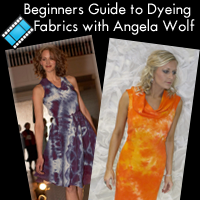 Burda 8974

by: Puddeetat
Review
Nancy Ota Designs TI205

by: SouthernSt...
Review
Favorite Things Little Smartie Pants Pattern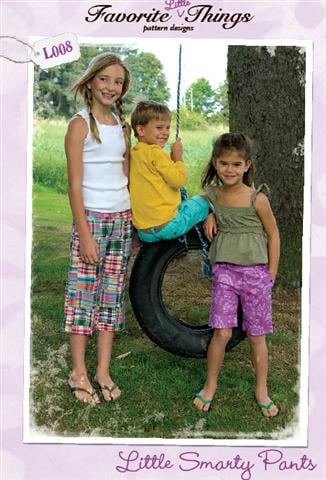 Buy Now
Sewing Workshop Joplin Pullover Pattern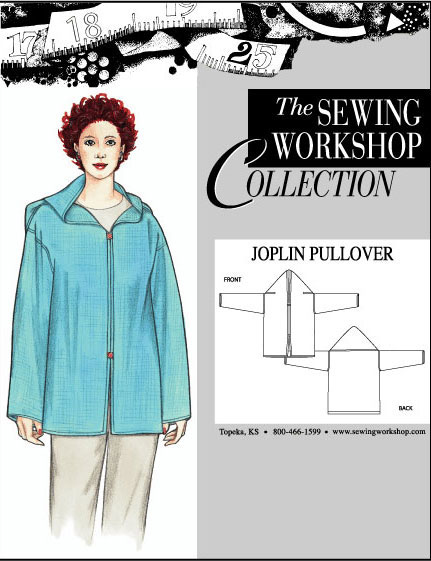 Buy Now