RipStitcher


Member since 5/28/12
Posts: 3286
Skill: Advanced

2 members like this.




Date: 4/20/13 2:47 PM

Gotta rant a little.

One time, I was asked what I truly "hate". I had to think a bit, and the only thing that came to the top of my head was "apathy". There's lots of things I dislike, but truly "hate"? Not much reaches that high on my poop-meter.

But... It's disgusting to me that so many people just don't give a rip when there is an issue on the table that can hurt other people. I mean *really* cause harm to others.

So. Fast forward to last night. I went to a home party thing. (won't say the product at this point). The stuff was cool... everyone had a great time. I'm guessing the chick sold $1,000+ last night. Good for her!

The product was so fun and desirable that I thought about signing up to have this particular thing available in my little business for my clients to buy.

So this morning, I went to look up and read more about the company (innocently) and inadvertently found some really disturbing stuff about the owner. She had two serious criminal things (that caused harm to *people*) in her very recent past. One of them could have been deadly. The other is utterly evil. Very evil. She caused major distress to her own family as well as that of a victim - all because she was trying to help a friend avoid criminal prosecution that she clearly deserved.

This particular company is growing like crazy. I wonder if part of that is because the "story" they preach is how the daughter started the company - not her criminal mom.

Anyway... I haven't cancelled my order - yet. But I think I probably will before the day is out. I spent $100 - and I don't think I'd enjoy the purchase - knowing what I know.

So I did call the rep that made this sale last night - and she said she found out about all of this (horrid stuff about the owner) just a month ago - but by that time, she was invested & up and running and making some decent money.

I know if I had been involved, I would have to bail. I couldn't promote something associated with this person.

But there are literally thousands of women cheerleading this company! OMG. It's just so sad for me to see that people won't vote with their time and dollars. People just don't seem to give a rip about anyone but themselves.

There. Rant off.

What do you guys think? Honestly?

------
Video of how the Bionic Gear Bag works is here: www.BionicGearBag.com
Share pics with me on Instagram: RipStitcher
More pics are in my facebook group: Sew Much Nicer Community
Bernina 720!!! The Unicorn of Bernina USA
Bernina 880 Sterling Edition, Bernina 570qe
Babylock Ovation Serger & Babylock Sashiko
Pfaff Passport

Granddaughter: Bernina 560


KathySews


Michigan USA
Member since 10/1/06
Posts: 4253
Skill: Intermediate
Body Type:




Date: 4/20/13 3:00 PM

Based on the backstory of the company, I am like you, I could not enjoy the product. I have several businesses I will not shop at because I do not believe in their practices.

petro


France
Member since 6/24/07
Posts: 3146
Skill: Advanced

1 member likes this.




Date: 4/20/13 3:07 PM

Well, I'm a bit appalled at the way responsibility for wrong doing seems to have slipped away.

------
http://patternpandemonium.wordpress.com/


EleanorSews


Board Moderator
Went to PR Weekend!

Michigan USA
Member since 7/26/07
Posts: 5930
Skill: Advanced
Body Type:


1 member likes this.




Date: 4/20/13 3:12 PM

Ditto for me. If there is something about a business that goes against what I believe in, doing business is not an option.

I try very hard to learn the facts however. Sometimes a story is just that, a story. You clearly did your homework and then made an ethical choice.

As for things that rate high on my negative list:
intentional meanness
people who use other people
use of the phrase "it's to die for" (really?)

At this point in my life, Ialso tend to be very careful about using the words love and hate as well.

------
"We don't see things as they are, we see them as we are." Anais Nin

"Attitude is the difference between an adventure and an ordeal." unknown

Franksdottir


Member since 4/25/08
Posts: 3292
Skill: Advanced Beginner



In reply to RipStitcher

1 member likes this.



Date: 4/20/13 4:43 PM

Yes, I am with you. There are countries whose products I will not buy, and companies with which I will not deal. My father used to tell me that I was unreasonable, especially when my principles cost me time, trouble or expense, but I can't help it. I know what I know.

------
Barb

beauturbo

California USA
Member since 5/2/09
Posts: 5333
Skill: Advanced



In reply to RipStitcher

6 members like this.



Date: 4/20/13 5:30 PM

I don't know the company or situation and I actually don't want to.

And not because I'm a bad person at all either. But instead because I think anything posted on the internet, is there just forever.

But I do think there is a real big huge difference between testing or giving a product review for something product related and then instead getting morally involved and then acting more like a internet vigilante and drumming up interest, and laying catch traps, leading up to more morally "internet wise and social media wise" the "outing of someone" or their business with relatives of theirs by just a social media that you might be personally very adept with. So, maybe technical skills of anyone at anytime, might exceed their ability to always even know what might come out of something like that. Or even common sense sometimes. I do think that is dangerous right there. So that kind of thing, just does sort of very much, turn me off.

Also, everything that everyone does in their daily life, does affect everyone else, in some way and always can start a spiral of events. Good or bad. It can be very hard to impossible to ever know your place in that even. Another reason why probably not all that helpful and maybe even very damaging to people to jump in and start a "internet and social media campain" against someone else at all. It really is not the same as just chatting tor even gossiping to some close friends in a coffee house or at some event or anything like that instead.

Just my pretty much random thoughts on it, because I'm a rather emotionally perceptive person, and do work on intuition and feelings, and my my feeling is by your words here, you really are thinking about "going off" on someone, social media wise, as in and on the internet, and probably hoping for some emotional or monetary kick back or payback in some way that validates you when doing that. What if it does not turn out that way, and what if it damages you instead? What if it hurts someone else's business and all innocent people they are associated with? Those are the kind of things I would at least stop and try to think about.

RipStitcher


Member since 5/28/12
Posts: 3286
Skill: Advanced

1 member likes this.




Date: 4/20/13 5:51 PM

I *did* "go off". But I think I stayed cryptic about it all.

------
Video of how the Bionic Gear Bag works is here: www.BionicGearBag.com
Share pics with me on Instagram: RipStitcher
More pics are in my facebook group: Sew Much Nicer Community
Bernina 720!!! The Unicorn of Bernina USA
Bernina 880 Sterling Edition, Bernina 570qe
Babylock Ovation Serger & Babylock Sashiko
Pfaff Passport

Granddaughter: Bernina 560


katlew03


Florida USA
Member since 1/4/08
Posts: 5192
Skill: Advanced
Body Type:




In reply to beauturbo

2 members like this.



Date: 4/20/13 6:05 PM

I'm a little confused here. I went back and reread RipStitcher's comments several times and didn't see where she was going to go on the Internet and start any kind of campaign. What I picked up was that she called the rep to verify what she had learned and then decided not to include these products in her business. I think, and I could be wrong, that she was stating that so many people promoted something without knowing the facts behind the product, etc. I think she made the right decision not to promote the product, and probably to cancel her order, but beyond that, I think she was just stating her opinion about everything without naming anyone.

We all have the right to not purchase a product and even to discuss it with our friends, etc. To go online and make accusations there would take it to another level. I agree that what we read online may or may not be accurate and we have to be careful what we use as a basis for our accusations.

------
Sewn in 2012: 176.212 yds.
Total sewn in 2013 -- 225.848 yds.
Total sewn in 2014 -- 143.255 yds.
Total yards in inventory 1/1/16 -- 1857.086
Goal for 2016 -- 400 yards

Machines: Designer Diamond, #1+, H Class 100Q, Viking 400, Brother XR65 -- Serger: 936 -- Singer Coverstitch

Sharon1952


Board Moderator
Member since 7/1/08
Posts: 3660
Skill: Advanced
Body Type:




Date: 4/20/13 6:16 PM

I'd like to know what company to avoid! I avoid home sales as much as possible since the pyramid of earnings usually makes the items high priced. I also feel I can usually make better items myself. Tupperware is an exception as I can't sew plastic! But I haven't bought Tupperware in decades as it lasts!

------
Sewing: A creative mess is better than tidy idleness. ~Author Unknown


LuceLu


New York USA
Member since 8/4/06
Posts: 1686
Skill: Advanced Beginner

6 members like this.




Date: 4/20/13 6:29 PM

Well, to be honest, if there is a company or person that is dishonest and is hurting people, to warn others is a service to humanity. If only people had known about Bernie Madoff. There would be lots of people who might still have their retirement money (like us for example--my husband's pension trustees invested some money with him).

It is really a question of one's ethics and integrity. If one is willing to sacrifice them on the alter of profit/money and materialism by shrugging shoulders at the origin and human/moral cost of a transaction than I suppose one deserves the ultimate consequences. I look at the behavior of corporations and banks and their focus on profit each quarter and see the result of that being their guiding moral principle. No one seems upset about it except for a handful of OWS protesters who were promptly teargassed, beaten and arrested for their trouble. Perhaps that is why we find ourselves in this economic place on a macro level. In fact I challenge you to identify a contemporary exemplar of a public person who uses their ethics and morals as a guide for their behavior in a meaningful manner although I hear the new Pope is ticking off some Vatican bureaucrats lately. I have been reading Harvard Classics and in Volume 1, there are autobiographies and the second is the life of John Woolman--his Journal.

John Woolman was an early abolitionist and a Quaker-- He consistently acted with integrity to his moral compass, often to his own deteriment--from Wikipedia

As a young man, Woolman began work as a clerk for a merchant. When he was 23, his employer asked him to write a bill of sale for a slave. Though he told his employer that he thought that slaveholding was inconsistent with Christianity, he wrote the bill of sale. Filled with remorse, he found the slave who had been sold, and made monetary reparations sufficient to buy his freedom and sustain him in freedom for some years.

He addressed issues of economic injustice and oppression in his Journal and other writings, and was aware on the influence of international trade on local conditions. In his career as a tailor, he refused to use or wear dyed fabrics, because he had learned that many workers in the dye industry were poisoned by some of the noxious substances used. he was concerned about treatment of animals. In later life, he avoided riding in stagecoaches, as he felt their operation was too often cruel and injurious to the teams of horses.

Now many might think that a little extreme, however, he is an inspiration because most people say "that's the way things are", "there's nothing we can do about it". Actually nobody changes unless they are forced to and there is always something you can do even if it is willingly going without.

------
Be true to yourself. Push your boundaries. Do everything with love in your heart and a grin in your head. Move a little, eat good food, enjoy good health. Spread sunshine.
Printable Version
* Advertising and soliciting is strictly prohibited on PatternReview.com. If you find a post which is not in agreement with our Terms and Conditions, please click on the Report Post button to report it.
Online Class
Expert Sewing Techniques for Jackets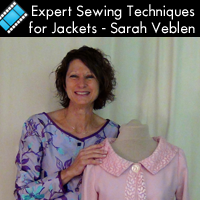 Online Class
Pattern Work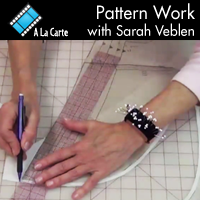 McCall's 6928

by: sewingdiet
Review
Make Bra Free Hipster

by: myraminx
Review
Sewing Workshop Eureka Top & Skirt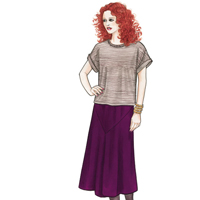 Pattern Details
Petite Plus 603 Pattern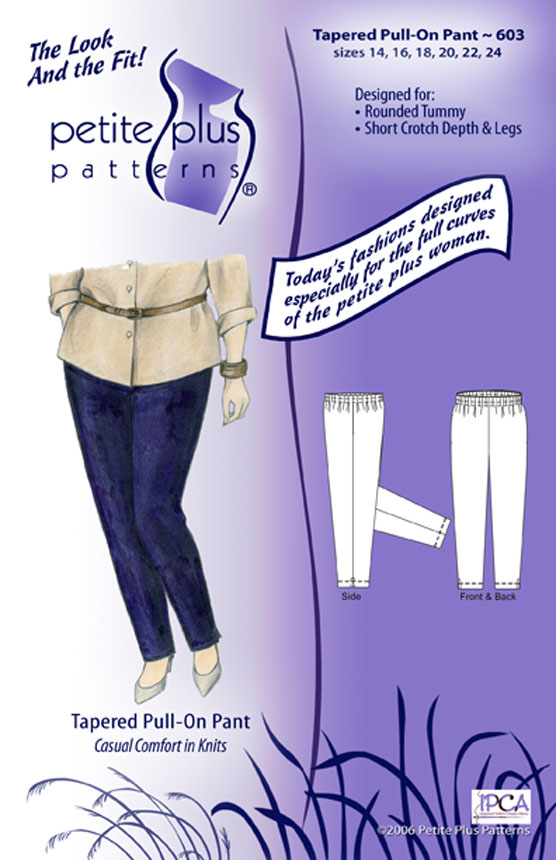 Pattern Details