didef

Member since 4/25/13
Posts: 4
Skill: Beginner



Date: 4/25/13 2:42 AM

I have a mechanical Bernina 1000 Special. It has served me well, but I'm ready to upgrade. I'm a quilter - piecing, FMQ, walking foot. My research led me to the conclusion that a used 440 QE was probably for me (though I wish it had bigger harp space.) Called local Bernina dealer to see if they had a used machine. I was in luck! A one owner machine purchased from the store in 2009 and recently traded back in to the same store. BSR, walking foot, all service records, etc. $2,200. Went to the store and tried it out and was disappointed. I wanted to love it. It was loud/vibrated, especially when I sewed at higher speeds. I brought my own fabric to piece and a sample to quilt with the BSR. Stitch length on top and bottom thread was irregular and didn't match especially with the BSR. (I was using their sample thread) Salesperson didn't seem very knowledgeable and wasn't too helpful. I wanted guidance if I was doing something wrong, but I think he was offended that I was hesitating about the purchase. Was I doing something wrong? Do you have to sew slower with the computerized machines? Could the dealer have had the wrong needle in or could the thread have been a problem with my fabric? Nothing felt right and I left the store empty handed. Now I have "not buyer's remorse" because everything I've read about the 440 QE makes it seem like you can't go wrong. And the price was right. Could it be that I just didn't know how to sew on it having always used the mechanical?

Carrie-Jane


Member since 12/9/06
Posts: 1177
Skill: Intermediate



In reply to didef

1 member likes this.



Date: 4/25/13 4:41 AM

I used to own a 440QE and sold it on after about a year.

I have a smaller bernina 135S PE which is now 8 years old.

I did not bond with the 440 like I have with my 135.

My 440 was picky about which thread it was fed, think I stuck to Coats or Gutermann (widely available here in UK). It once made a bad knocking noise with another thread.

I didn't get on with the BSR. I had done a lot of FM work on the 135 and found I did better without the BSR. Its been quite a while since I sold it but I seem to have vague memories that the BSR struggled on pale/white fabric? Perhaps others could correct me on this.

I didn't think the straight stitch was a neat as my 135 or other machines I owned then. For me it was lots of little niggles and this 440 had cost a lot of money. I had a good offer for it and took the money and the machine got a home with a lady that loved it.

I had thought it was just me?

I too like mechanical machines and have owned loads of them. They are reliable and non fussy and get on with the job. The machine you tried probably needed a service. But you have to love a machine when you buy it, so don't worry about it. I've been at dealers that have been downright rude and one once said "are you going to buy a machine?" after I'd been in twice and tried a couple of machines. I tried a brother that was ex demo and stitched terrible. The sales lady changed the needle which helped a bit, but the tension was all off. There is only one shop round here I trust totally. Forget about it move on its their loss. I've tried machines that folks have raved about (the 440 is the best example I thought it would be fabulous after my little 135SPE) but it didn't suit me.

My thoughts would be, as you mention you are a quilter how about trying out some of the larger harp straight stitch only machines?

Would be great for your quilting and then you could have your 1000 along side for other stuff.

Good luck with your machine search.

------
My machines; Bernina 135S, Brother JK 4000,
http://fenullapolkadot.blogspot.com

iSewQuiltArt


Australian Capital Territory Australia
Member since 4/4/08
Posts: 3736
Skill: Advanced

1 member likes this.




Date: 4/25/13 6:39 AM

In my experience the 440 might get noisy if it has lint inside or thread caught around the hook, or is needing oiling. Or if the hook has been damaged, you might get a loud knocking sound.

As a traded machine maybe it needs a service badly and who knows if the previous owner oiled it regularly or not, it might be bone dry and then it might be noisier than it should be.

My 440 is lovely and quiet.

------
Quilting up a storm
Bernina Girl, in possession of a small herd.



Doris W. in TN


Tennessee USA
Member since 2/9/04
Posts: 9413
Skill: Intermediate



In reply to didef

2 members like this.



Date: 4/25/13 4:52 PM

Quote: didef
. . . but I think he was offended that I was hesitating about the purchase.

Eh, more likely he was disappointed that he could not unload the machine, IMO. If the machine did not feel right to you, then you did the right thing by walking away from it. If the machine does not suit your sewing style, so be it. Maybe the machine itself had a problem. Don't second guess yourself. There are other models out there. Just keep looking.

------
iPad's auto-correct is my enema.

loti


Florida USA
Member since 5/27/04
Posts: 3634
Skill: Advanced



In reply to Doris W. in TN

1 member likes this.



Date: 4/25/13 5:05 PM

I have to agree with Doris, I bought a used Bernina and returned it, and have bought a second one, which I love. I also second guessed myself about the first purchase but once I stitched out some decorative stitches and they were out of balance and the dealer wasn't sure about how to fix it, I pressed for refund. I was lucky that they agreed, it would be worse to pay for it, get it home and then have to get your money back. If it doesn't feel right don't buy it there are plenty of machines out there, just keep on looking until you bond.

I know that these used machines are sometimes just put on sale as "consignment" but everyone gets their cut. When I bought the first one, I thought, if a dealer is selling it, surely they've had it checked out and it's running perfectly. It wasn't the situation in my case. That got me to thinking if they don't do that, then I'm not sure I want to buy a machine from them, whether it be that I'm inheriting issues from a previous owner, or that the dealer didn't take the time have the machine checked out in house. If they are not careful at the time of sale, it's not likely that they will be down the line when you have an issue with the machine.

It's a lot of money to spend, you should be happy from the start.

------
"A girl should be two things: classy and fabulous."
Coco Chanel

Stash Sewn in 2011 148.5 Yds
Stash Sewn in 2012.... counting...

http://adonising.blogspot.com

SandiMacD


USA
Member since 2/8/09
Posts: 2563
Skill: Intermediate

1 member likes this.




Date: 4/26/13 5:40 AM

I owned the 430. It was very noisy when it needed a drop of oil- then quieted down. It needed cleaning daily or after each project and oiling weekly- or whenever noise creeps up. Sometimes that was twice daily for me if sewing heavily. I also did annual maintenance and delivered top notch care. Purchased in 2005, given to my adult daughter (40+ yrs) who is also super careful and the motherboard died last week. Nothing strange, just one day did not turn on. That is common to computerized machines and should be considered with any used purchase. Although I learned to appreciate my Bernina it was a struggle and I never bonded like I did with my BL and Pfaff. I am not sure my daughter bonded either but I moved away and Bernina is the only dealer where we lived.

Edited to add I paid nearly $2300 for my 430 new so it looks like his offer was fair. Walking away was the right thing. You will fall in love with something somewhere.

-- Edited on

4/26/13 6:01 AM

--

------
sewing brings joy and meaning to my life...

didef

Member since 4/25/13
Posts: 4
Skill: Beginner



In reply to Carrie-Jane

Date: 4/26/13 11:29 AM

Thank you so much, Carrie-Jane. It's nice to know that I'm not the only one in the universe who didn't bond with the 440!

I like your idea of moving to a larger harp machine with straight stitch only. Is there a machine you have in mind? I've only looked at Berninas since I got into quilting about 10 years ago and Berninas with larger harp space cost an arm and a leg. I just don't know anything about the other quality brands. Thanks, again!

ShirleyJo

Member since 8/12/12
Posts: 68
Skill: Intermediate



In reply to didef

Date: 4/26/13 3:43 PM

Quote: didef
Thank you so much, Carrie-Jane. It's nice to know that I'm not the only one in the universe who didn't bond with the 440!



I like your idea of moving to a larger harp machine with straight stitch only. Is there a machine you have in mind? I've only looked at Berninas since I got into quilting about 10 years ago and Berninas with larger harp space cost an arm and a leg. I just don't know anything about the other quality brands. Thanks, again!

No, you're not alone in this. Several years ago I purchased a new Bernina Activa 240 from a dealer, I wanted it for travel. It was my very first ever Bernina. There was nothing wrong with the machine, it stitched perfectly, it was cute, etc. But I just couldn't bond with it no matter how I tried. My good friend offered to buy it, so I sold it and figured Bernina's and I just did not mesh. Fast forward to a few weeks ago. I was again shopping for a small travel machine. I walked into the Bernina dealer for some Isacord thread, spied the little dragonfly 350SE, immediately fell in love, and purchased it on looks alone, LOL! To my surprise, when I got it home and actually spent some time sewing on it, I found I really enjoy it. My Activa "sewed" just as well as this 350SE, but for some reason I didn't enjoy sewing on the Activa. The 350SE I enjoy much more than I would have expected. In fact, I enjoy the 350SE so much, it made me take another look at Bernina. I turned right around and picked up a used 640 that's been a blast to use, and I'm strongly considering the 820 or 830. As for the Activa 240, my friend who purchased it from me still loves it to this day and uses it often. She bonded with it, I didn't, not sure why, LOL!!!

------
Slightly too many machines...

didef

Member since 4/25/13
Posts: 4
Skill: Beginner



In reply to ShirleyJo

Date: 4/26/13 4:05 PM

I love my mechanical Bernina so much, maybe I'm just not a fan of the super computerized ones. Anyone out there have recommendations for affordable machines that have larger harp space - no bells and whistles, just really dependable machines with no tension problems? I'll keep my Bernina 1000 for ever, but don't like machine quilting on it that much because it's so small. Thanks!

Carrie-Jane


Member since 12/9/06
Posts: 1177
Skill: Intermediate



In reply to didef

Date: 4/27/13 3:47 AM

Models or straight stitch only my be different as I am in the UK.

I know brother, pfaff, juki & janome have them. I think the janome is the 1600?

Before we moved to a smaller house I had an old black singer 201.nice straight stitch but I didn't have much luck doing FM work on it.

I quite fancy a straight stitch only again.

------
My machines; Bernina 135S, Brother JK 4000,
http://fenullapolkadot.blogspot.com
Printable Version
* Advertising and soliciting is strictly prohibited on PatternReview.com. If you find a post which is not in agreement with our Terms and Conditions, please click on the Report Post button to report it.
Online Class
Break your Serger Out of the Box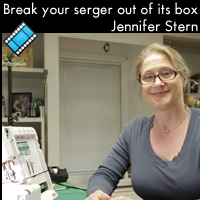 Online Class
Restyling with Exposed Zippers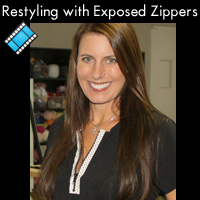 Kitschy Coo Lady Skater Dress

by: lah119
Review
Simplicity 1803

by: whatjamaic...
Review
Victory Satsuki Paper Pattern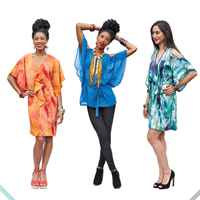 Pattern Details
Sew Liberated Flora Tunic and Twirly Skirt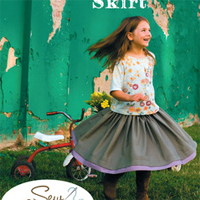 Pattern Details