shelleyrussell

Michigan USA
Member since 4/25/13
Posts: 1
Skill: Intermediate



Date: 4/25/13 10:28 AM

Help! I need to select a serger for a university costume shop. Translation: it needs to be as easy as possible to use, dependable, and able to stand up to usage by less than professional sewers. Oh, and its a university theater, so we're on an arts budget. So yeah, indestructible and reasonable. Does it exist?



Member since 12/31/69



Date: 4/25/13 11:21 AM

Babylocks are the easiest (IMO) to use with auto tensions and air threading but they are pricey! Juki models are also rated highly with some less expensive models out there. Another is the Brother 1034D which also gets very good reviews and I think they are just over $200.





karen149


California USA
Member since 3/4/05
Posts: 3484
Skill: Intermediate



Date: 4/25/13 11:33 AM

Look at the Juki MO-644D. It's about $350. I had a version made for Bernina a few years ago and wish I'd kept it(Bernette 334DS). A woman who created and made sportswear bought it for her shop.

The Brother noted above will also give you a lot of mileage for the money but I think I would choose the Juki first.

Kathi R


PR Weekend Volunteer
California USA
Member since 2/28/05
Posts: 2165
Skill: Intermediate



Date: 4/25/13 11:46 AM

I swear by my Juki MO-655, it is slightly more than the 654, but it includes 5 thread capability and chain stitching. Sometimes you just need that 5 thread stitch on wovens. The machine is easy to thread, and easy to balance. I keep a cheat sheet of tension settings for easy reference.


------
2012 : starting stash 386, net additions 206, used 164, ending stash 428...I'm never going to get in front of this pile of fabric!


beauturbo

California USA
Member since 5/2/09
Posts: 4326
Skill: Advanced





In reply to shelleyrussell <<

1 member likes this.



Date: 4/25/13 8:43 PM

I think none indestructible, particular if a whole bunch of different people are going to use it, in all sorts of ways and you have no way to control how they might do that. If or if not, you are not always standing right there. So I think that kind of thing, is tough on anything.

I think all they have to do to even break and bend up a looper, on any of them, is to pull and tug on the fabric wrong. And if that is done, you are going to be hitting and snapping off and bending or moving loopers just no matter what. Also with a whole bunch of different people sharing it, and maybe some a lot more careful than others in just even the way they sew, I would be thinking also, bad sewing technique, by having a needle hit your stitchplate can pretty easy break out part of a stitch plate or at least the little pin there you need to sew over, on just all of them actually.

So with all those things going on, and factored in, I think a "perfect one"- that those things just cannot happen to does not exist at all, to prevent that kind of stuff from happening at all.

So to keep that from happening as much as possible, or deal with it afterwards when it does, my guess is it would be all up to you, and on to you too, to train them to use it, the way you wanted them to instead. And to take away use privilege on it, if someone was not going to be willing to do that even. That instead might cut down on all that kind of stuff happening.

So, since you are going to be in charge of it, and have to train everyone else, and even probably get that stuff replaced each time something like that happens, I would just test sew and get whatever you like best and you find for yourself, that is most easy for you to thread up. As you are going to be then showing everyone else how to do it. Also the one that you can leave with, in your hand, at the same time, with an extra upper and lower looper, and at least one extra stitch plate in hand, and then just lock up and hide all that stuff from everyone else. Now when those things happen, (which I think can and will on any of them) at least you got that stuff as spares someplace and don't have to wait to order it from anywhere, to get it going again.

Also unless you want to do it yourself, and even if you have those extra things hidden away someplace for those times when that kind of stuff happens, if you want it working always the most, I would get one that had someplace close to you, you could bring it into too, for someone to repair it or replace those things on it. As just even you having those "extra" things though as extras, would probably be a good idea, just because shared stuff I think is always more prone to miss-use, and probably just multiplied by even just the amount of people even sharing and using it.

Add in lots of extra knives too, and how easy or hard it's going to be for you to replace that too, each time too, if someone really sews over and into a pin. I think main incentive for anyone not to sew into a pin on a serger, and trash a knife, other than horrible noise it might make, and flying bits of pins, is just that it's kind of very expensive to do that, but a bunch of people whom did not pay for and might not have to later either, in doing that, probably are not going to be as motivated or careful on that either.

I think something a bit closer to indestructible on something a whole bunch of people must share with each other, would be some kind of only straight stitch, lockstitch cast iron sewing machine, but that is not a Serger at all either.
-- Edited on 4/25/13 8:52 PM --
-- Edited on 4/25/13 9:06 PM --
-- Edited on 4/25/13 9:47 PM --

dscheidt


Member since 6/8/09
Posts: 425





In reply to shelleyrussell <<



Date: 4/25/13 10:20 PM

An industrial 3/5 thread is probably the way to go. Plenty floating around the used market, there's not a huge win by buying new.


sings2high


USA
Member since 11/25/11
Posts: 587
Skill: Expert/Couture
Body Type:


1 member likes this.




Date: 4/25/13 10:29 PM

Do your research on features, then find the best quality re-furbished machine you can get with a warranty. Why re-furbished? Because there was a reason it was returned to the factory and a technician fixed the original issue and then went over it with a fine-toothed comb to make sure it wouldn't come back again for any other reason. The re-furbished go through considerably more than twice the QA checks of a brand new machine.

------
Measure twice, cut once. While this saying is useful in many ways, I have no qualms about editing my posts.

Big Goal for 2015: to be able to say "Oh, I guess it's time to take this dress in...again!"

UFOs completed in 2015: 0
Projects completed in 2015: 4
Projects started in 2015: 3
Stash:
sewn in 2015: 2.5 yds
bought in 2015: 12 yds

Marcia R

Member since 4/16/09
Posts: 41
Skill: Advanced

1 member likes this.




Date: 4/26/13 10:29 AM

I have been teaching in a college classroom for 6 years using the Babylock with auto tension and air threading. These machines are used daily by students and we have NEVER had one break or need servicing. They are expensive, but if you NEVER want to have to get the machine back up and running, get a Baby Lock. I am amazed by performance and durability. Worth every penny!

beauturbo

California USA
Member since 5/2/09
Posts: 4326
Skill: Advanced



Date: 4/26/13 3:02 PM

I have an over 11 year old actually hugely expensive Babylock evolv'e and it's just fine too. I don't use it as much as a costume shop would at all though. Just for my own clothes instead. And I do keep it very clean and always lubricated and maintained, and because of that it works just like when it was brand new too.

But tons of old sergers around of any brand on them and over 20 years old or so and lots of those if used correctly, probably have never ever been knocked out of time, and a looper knocked out of place, a looper bent or broken or a stitch plate or stitch finger broken out of them either. So when all those things happen, really is just how someone used it and very much in a not very good or best way at all, and directly related to that. So useable life of anything, and if it ever gives you a problem or issue is always just very related to just how you try to use it or even treat it most times. The only difference if a whole bunch of people are going to share and use something instead, is just the wild card of if they are going to be treating it maybe as nice as you would each time! That is just the biggest factor and the largest most iffy, thing there.

For the price of that evolv'e though, I could have actually got several brand new and different more commercial/industrial style overlockers for several purposes and all each one in large separate tables and with a separate motors underneath each of them, and I did know that going in. I just happened to want the Babylock one right then instead, and nothing wrong with that at all.

I also know I really could bend up or break a looper off, or break out a stitch plate even on my evlove or any other overlocker anyplace, just by the way I choose to sew on a machine, at that moment, and probably in less than 2 or 5 minutes too, If I was really trying to do that, so operator use is a real biggie.
-- Edited on 4/26/13 3:26 PM --
-- Edited on 4/26/13 3:28 PM --
-- Edited on 4/26/13 3:48 PM --
Printable Version
* Advertising and soliciting is strictly prohibited on PatternReview.com. If you find a post which is not in agreement with our Terms and Conditions, please click on the Report Post button to report it.
Online Class
All About Linings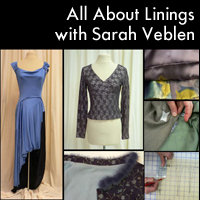 Online Class
Sewing with Slippery & Drapey Fabrics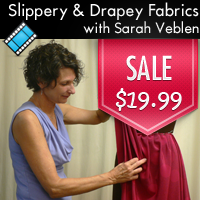 Simplicity 5052

by: yummymummy...
Review
Self Drafted Pattern 197911-1001

by: Mimsy Boro...
Review
SewBaby Prairie Bonnet Pattern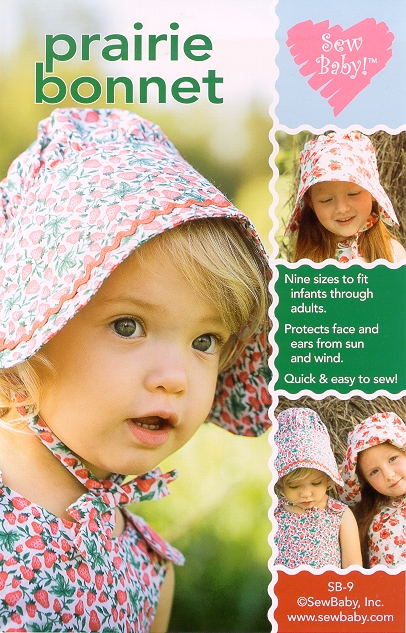 Pattern Details
Favorite Things The Classic Shirt Pattern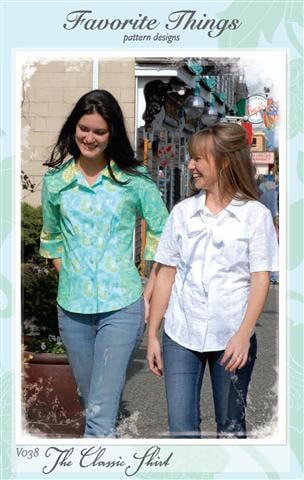 Pattern Details