Marie367

Ohio USA
Member since 5/28/11
Posts: 5762
Skill: Intermediate



Date: 4/27/13 8:44 PM

I bought an Elna 745 today because I made the mistake (hehe) of going to my Janome/Elna dealer. I think it is the same as the Janome 1100D or the 1200.The lady who demonstrated it didn't have any experience with it. We worked for an hour and got it threaded for a 4 thread safety stitch. I brought it home and watched the dvd. It is really much easier to use after watching the DVD. It is so quiet and smooth.
I can't find much info on these. Anyone have tips or suggestions?


Skye


Member since 8/24/02
Posts: 2322
Skill: Intermediate



Date: 4/27/13 11:27 PM

Great a new toy

I have the ELna 945 which is an older machine and really like it.

You just have to play.

I use the 5 thread stitch alot for garments I know fit me, the narrow 3 thread is good and for lycra or swimwear the 3 thread ( 2 needles and lower looper with the upper looper covered) has more stretch than the 4 thread safety stitch.

There is a good Elna serger group over on Yahoo.

I dont use my coverstitch functions as I have a Janome C/S machine.

I have used decorative threads in my loopers too.

My machine is very easy to thread - have lots of fun

Enjoy your new machine

------
Wellington, NZ

Marie367

Ohio USA
Member since 5/28/11
Posts: 5762
Skill: Intermediate



In reply to Skye

Date: 4/28/13 2:38 PM

Thanks Skye. I have only tried the 4 thread. I was having some trouble getting a good stitch but I think I have it now (the needles were bad). I will look into the Elna group on Yahoo but those Yahoo groups drive me nuts. I bought it to have the coverstitch so that will be the next stitch to try. It is suppose to have automatic tension but it does have the dials and the book says to adjust as needed so I do just need to play. I really fell for it at the dealers. I will write down your suggestions and try those as I play around with it.

PattiAnnJ


Ohio USA
Member since 12/3/06
Posts: 9220
Skill: Advanced

2 members like this.




Date: 4/28/13 4:26 PM

Surprised that a dealer would send someone out on the floor that does not know the product they are selling.

On the job training should not involve a customer.

------
OLD CHINESE PROVERB: I HEAR & I FORGET; I SEE & I REMEMBER; I DO & I UNDERSTAND.


Marie367

Ohio USA
Member since 5/28/11
Posts: 5762
Skill: Intermediate



In reply to PattiAnnJ

Date: 4/28/13 4:53 PM

This is true. I am not sure how many of these they sell-I am thinking they could sell more of them if they were pushing them. It is an awesome serger/coverstitcher. Their more knowledgeable serger person was not there. The owner doesn't like sergers so she didn't know. The person demonstrated the serger only model (nearly identical) and was quite competent. They sell Vikings too and she knows those better. This thing has alot of stitches and was more complicated than the serger only model. It is not hard to set up once I could go through the manual and watch the DVD; in fact, much easier than at the dealers. I can get an appointment with the more knowledeable person if I run into problems.

beauturbo

California USA
Member since 5/2/09
Posts: 5551
Skill: Advanced



Date: 4/28/13 5:08 PM

Make sure to really use Schmetz EL705 style needles in it, if coverstitching, does not matter if they say CF on them after that or not, your choice. I would just use those for everything actually, as super easy to do that, and that would work good and just leave them in there for everything, but for regular overlock, you don't really have to use them. On coverstitching though, I would each and everytime, just because the way they are made, reduces skipped stitches, when coverstitching instead.

Always thread up, upper looper first, then lower looper, then needles. Just like on any overlocker. Other than that, on those kind of really obvious things, I think really easy to use.

I don't think the place you got your machine from should have actually refused to sell you the overlocker at all, and turned you away, just because they did not know how to use it yet or ever, or could not show you in person much, just because I would also guess half the overlockers sold anyplace, are probably sold off the internet now instead, and no one at all then, is ever actually sitting there in that case, right there with you, and showing you how to use one of those either.

But if you have any problems using it, I would go back and have them sit and sew with you, maybe you can sort of learn how to use it together, even at the same time. Even if they had never sewn on one of those before, they probably have just sewn on lots of other kinds of overlockers. Once you have used any of them, they all are not all that different from each other at all.



Marie367

Ohio USA
Member since 5/28/11
Posts: 5762
Skill: Intermediate



In reply to beauturbo

Date: 4/28/13 6:26 PM

Beauturbo, yes it takes the Schmetz serger needles. I stopped at Hancock's today to see what kind of selection they had. They had one pack available that had 11 and 14 in it. I guess they are universal? Do these come in a stretch version? I was trying to sew a rayon spandex knit scrap today-I got it to make a coverstitch. I think a stretch would give me a better stitch but I need to do some more exploring to see if that kind of needle is even available in the serger needles. My guess is that JoAnn's only have 1 or two packs of them so won't be much help.
The dealer didn't have anyone that could really demonstrate the 745. I really wanted something with a coverstitch. I didn't want a Viking-the lady helping me was planning on trading her Viking in to get one of the Elna's. She knew the serger version which is almost the same; she just was not familiar with the combo.


beauturbo

California USA
Member since 5/2/09
Posts: 5551
Skill: Advanced



In reply to Marie367

Date: 4/28/13 8:23 PM

A Schmetz EL 705 kind of needle for sergers and overlockers , is already pretty much a "stretch" kind of needle, just in it's self, with a deeper scarf, and I believe on both sides of it too. So good for and fine for almost anything, including spandex kind of knits. So I don't think you can even get anymore more "stretch" than that.

If it has that CF in the labeling or not is I think if it's just more chromium covered or not. I actually have not really noticed much of any difference in the CF v.s. the non CF marked ones, but have heard some people have. But, the way I figure it, since I have not noticed much difference, coated like that, if I could sew, so fast to get the needle hot, on a synthetic then maybe that extra kind of coating would be an advantage, as it would stay cooler, and less likely to soften or melt my synthetic fabric, but I never sew that fast anyways. I think they just come in sizes of 12 or 14, on purpose, just because most used sizes of them, and you don't want a needle so small stitches won't form or so big, it hits anything.

I do think some of that Rayon Spandex kind of knit, is pretty limp and thin though, so when coverstiching on it, don't forget you also have your differential feed there, even for coverstitch too. You might want to try using it condensed a bit, if things seem to be getting a bit stretched out. You also got adjustable pressure foot pressure too, but I don't think you need to change that very often and not just for that Rayon Spandex at all. Have fun with your new toy!

If for some reason I wanted/needed to use a larger kind of thread for more decorative stuff, on wovens and not more in my loopers (and on overlocking not coverstitching) where most times I would try to put it first in the loopers instead, then I would not hesitate at all to use a more regular 15X1 flat backed sewing machine needle at all, but if I wanted a bigger eye in it, I think I would use a top stitching kind of one, that way my needle eye would be bigger (and long and more slanted) for some thicker decorative thread, but my needle not big enough around to be hitting on anything.

-- Edited on 4/28/13 8:44 PM --

diane s


Oregon USA
Member since 8/24/02
Posts: 5226
Skill: Intermediate



Date: 4/28/13 9:00 PM

I have a Pfaff and Elna serger, that take EL needles. I buy them from this Ebay seller, 30 needles for $11.39, free shipping.

Sharp Sewing Supply

------
My grandmother taught me to sew when I was 10, and I've been sewing ever since.

Marie367

Ohio USA
Member since 5/28/11
Posts: 5762
Skill: Intermediate



In reply to beauturbo

Date: 4/28/13 9:42 PM

Thanks for the info about the needles. I guess that makes sense. I was just playing around and didn't try to do anything that might stablize the knit-it was that limp and thin stuff which I love to wear. I had other things to do so i couldn't keep playing but I wanted to try it on some other fabrics.

Printable Version
* Advertising and soliciting is strictly prohibited on PatternReview.com. If you find a post which is not in agreement with our Terms and Conditions, please click on the Report Post button to report it.
Online Class
Fun with Fitting - BODICE w Darts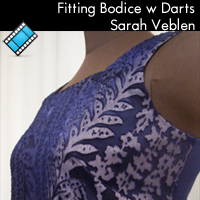 Online Class
The Contemporary Couture Jacket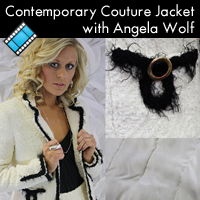 Butterick 5925

by: marthamyer...
Review
Fit For Art Sleeve & Cuff Variations for Tabula Rasa Jacket Pattern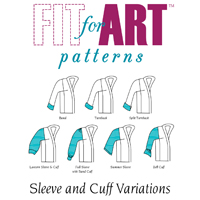 Pattern Details
You Sew Girl Hobo Pattern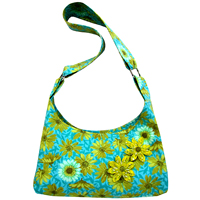 Pattern Details
Contest Sewing Bee Round 2

by: beanchor
Review