skae


Member since 4/23/07
Posts: 3639
Skill: Advanced

1 member likes this.




Date: 5/2/13 7:50 PM

The latest of the snow storms have passed us here up in the northland It went through more to the south off us.
I'm Just ready for spring!!!!!
In the last few days the snow has melt a lot. Rain would be nice it would green up everything.
Happy birthday, anniversary, or anything happing this month.
On the sad note Minnesota is laying off 265 people maybe more up in international falls on there paper mill. A lot of people will be effected. Pray for them.
Another blow to our economy. When will it start turning around and get better????????


------
Ecclesiastes 11:7,8 Nothing on earth is more beautiful than the morning sun. Even if you live to a ripe old age, you should try to enjoy each day, because darkness will come and will last a long time. (CEV)


tgm and Kittys


Wisconsin USA
Member since 3/8/10
Posts: 8366
Skill: Advanced Beginner



In reply to skae

Date: 5/2/13 11:07 PM

We are getting a dusting of snow ... oh how weird! it was 92 yesterday now it is snowing & a frost... I do not know what to make of it! A cool spell is here & by Monday maybe up to 60 ... that is okay with me.
Blankets on ...blankets off... hurry up put them back on!



------
The Girls... Baby & Mittee girl >^,,^<
Here comes the big 60! OH MY!
The sewing workers are:
Hello Kitty Kate (green), Hello Kitty Valerie (computerized), Dottie Kenmore, Bubba Kenmore the traveler,has case does travel.

Be still and Know that I AM God +



a7yrstitch


Texas USA
Member since 4/1/08
Posts: 7044
Skill: Intermediate



In reply to tgm and Kittys

2 members like this.



Date: 5/3/13 0:30 AM

Here it is heat on, heat off, ac on, ac off. The mosquitoes are out, the roses are blooming, the magnolias are about to burst out and it is supposed to be in the low forties tomorrow after a high of near ninety earlier this week. Crazy!

When we lived in PoorPigling's neck of the woods Mother's Day was the traditional day to start trekking to the lake for water skiing. Brrrr......I don't think that could have happened this year.

I love May; my birthday and Mother's Day all rolled up in one - often on the same weekend. We celebrate all month. Time for me to send out Mother's Day notes to my sons to remind them how wonderful life is with them being our sons.

I miss sitting shoulder to shoulder with my mom on the edge of her bed when she was in a talking mood. I try to take advantage of Mother's Day to build up a lifetime of 'You're special and you've always made my life special moments' for our sons to hold on to when I can't tell them anymore.



------
I have no idea what Apple thought I was saying so be a Peach and credit anything bizarre to auto correct.

tgm and Kittys


Wisconsin USA
Member since 3/8/10
Posts: 8366
Skill: Advanced Beginner



In reply to a7yrstitch

Date: 5/3/13 10:40 AM

You are a good Mom!

Still snow/rain mix. Nerves of steel had doctor appointment this morning & did not want to fall & break the other foot!

------
The Girls... Baby & Mittee girl >^,,^<
Here comes the big 60! OH MY!
The sewing workers are:
Hello Kitty Kate (green), Hello Kitty Valerie (computerized), Dottie Kenmore, Bubba Kenmore the traveler,has case does travel.

Be still and Know that I AM God +



a7yrstitch


Texas USA
Member since 4/1/08
Posts: 7044
Skill: Intermediate



In reply to tgm and Kittys

1 member likes this.



Date: 5/6/13 0:37 AM

Thanks tgm.

I am beside myself with joy this month. Dr. Oz and even some of his guests repeatedly recommend eating a fermented food each day. I l-o-v-e pickles!

Does anyone else remember nickel pickles at the movies? Does anyone else remember nickel movies and Dr. Pepper bottle cap movie admissions? How about talent contests between movies during the summer showings? And, of course drive in movie theaters.

Beautiful day here and we had a great time with our friends at brunch. On a day like this even a pickle can make a girl happy. Hope you all are looking forward to a super week.

------
I have no idea what Apple thought I was saying so be a Peach and credit anything bizarre to auto correct.

Maia B


Illinois USA
Member since 10/27/10
Posts: 5181
Skill: Advanced Beginner



In reply to a7yrstitch

2 members like this.



Date: 5/6/13 5:19 AM

Me, too! Birthday (which I don't really celebrate any more, but I still usually get greetings and well wishes and small gifts), Nurses' Week, and Mother's Day. Mother's Day is what I really want them to focus on :)

It was 82, 88, then 45 here last week. Then snow flurries...in MAY. I can't stand the heat, so I wasn't thrilled with a near record high on my days off work.

I think I'm getting a new CD/iPod player for my car. On the unit that came with the car, only the radio works. I often spend 3-4hrs PER DAY driving, just between home and the kids' schools (may God bless us with one school next year, please Lord) and other than NPR, it's all garbage. Religious music and/or sermons would make that driving so much less of a waste of precious human life, lol, plus it might take the edge off the rage I feel at my fellow human beings when stuck in traffic.

I got my Juki serger in April, but I'm calling it my May multi-present to myself. I get me the best gifts

------
🌸 Plenty of machines, mostly Berninas 🌸

Miss Fairchild


USA
Member since 8/24/02
Posts: 7936
Skill: Advanced



In reply to a7yrstitch

2 members like this.



Date: 5/6/13 8:09 AM

Quote:
I miss sitting shoulder to shoulder with my mom on the edge of her bed when she was in a talking mood.

What a sweet memory! You're so thankful you had that, and it shows.

And "nickle pickles?" You mean the big fat dill ones in the big fat jars? About the size of an ice cream cone?

It's been in the mid 70's here during the day; brisk at 45 in the mornings. But I've been out in the garden planting seeds, with cucumbers (pickles in the planning stage) yet to go in. It was glorious--from Saturday on!

I was digging through my closet yesterday, changing out the clothes from winter to spring and summer. And decided to toss a bunch, to make way for new ones I'm going to make. Goodwill and me are good friends this time of year.

I spread compost in my flower beds, turned the soil in my veggie garden, planted peas and lettuce, put up my pea fences, and clipped some shrubs. I even got to hang clothes on the line for two days!!!

And the birds--oh the birds. Brown thrashers, robins, cardinals, blackbirds, and the most cutest are the tree swallows. So friendly; they love to talk to me while I'm working. They'll sit on a branch or the support for my vegetables, and just chirp away!
-- Edited on 5/6/13 8:17 AM --

------
"Play the cards you are dealt, but choose who is sitting at the table"..AARP magazine

SEE MY ETSY SHOP HERE: http://www.etsy.com/shop/AuntMaymesAttic
My blog: http://auntmaymesattic.wordpress.com/

HanPanda


USA
Member since 4/27/08
Posts: 1339
Skill: Intermediate
Body Type:


2 members like this.




Date: 5/6/13 8:10 AM

I did the Avon Walk for Breast Cancer this weekend in DC. I am in a world of hurt (I didnt train nearly enough, too much schoolwork) but I walked a full marathon for my grandmother and the mothers of two of my best friends. It was such an incredible experience, I am so glad I did it <3

------
2015 In: 36 yards
2015 Sewn: 25.5 yards
2014 In: 99.75 yards
2014 Sewn: 80.5 yards

I'll try anything once :)

Please excuse my typos...sometimes it is harder to go back and edit on mobile than it is worth!

tgm and Kittys


Wisconsin USA
Member since 3/8/10
Posts: 8366
Skill: Advanced Beginner



In reply to HanPanda

Date: 5/6/13 11:19 AM

Good for you!

------
The Girls... Baby & Mittee girl >^,,^<
Here comes the big 60! OH MY!
The sewing workers are:
Hello Kitty Kate (green), Hello Kitty Valerie (computerized), Dottie Kenmore, Bubba Kenmore the traveler,has case does travel.

Be still and Know that I AM God +



tgm and Kittys


Wisconsin USA
Member since 3/8/10
Posts: 8366
Skill: Advanced Beginner



In reply to Miss Fairchild

1 member likes this.



Date: 5/6/13 11:20 AM

The pickles in the big barrel & the guy would grab one for you for a nickel? ............. tis making me want one! ...

The first daffodil is blooming.... Now maybe the tulips will come up that I planted last fall.

------
The Girls... Baby & Mittee girl >^,,^<
Here comes the big 60! OH MY!
The sewing workers are:
Hello Kitty Kate (green), Hello Kitty Valerie (computerized), Dottie Kenmore, Bubba Kenmore the traveler,has case does travel.

Be still and Know that I AM God +


Printable Version
* Advertising and soliciting is strictly prohibited on PatternReview.com. If you find a post which is not in agreement with our Terms and Conditions, please click on the Report Post button to report it.
Online Class
Sewing with Slippery & Drapey Fabrics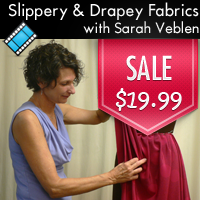 Online Class
Break your Serger Out of the Box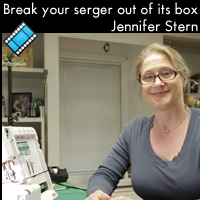 Lingerie Secrets 104

by: sewing for...
Review
Angela Wolf 4200

by: Jodi Lynn
Review
Pamela's Patterns Unmentionables Worth Mention Pattern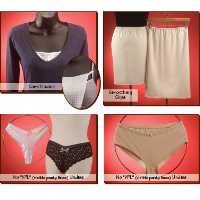 Pattern Details
Christine Jonson Keyhole Top & Pants for Wovens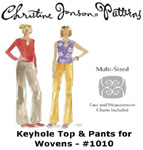 Pattern Details