berries

Member since 2/16/10
Posts: 9



Date: 5/8/13 8:02 PM

I had a brother 1034 D in the past and I hated the thing. I could never get a decent stitch out of the thing. My grandmother worked with it and she could get it to work so maybe it was just user error but I definitely don't want another one. I ended up just giving mine away so I wouldn't have to look at it again.

I currently have a Janome made Kenmore sewing machine and I LOVE it. It has never given me a minute of trouble. As much as I would love a Babylock, I just can't justify spending that much when I had so much trouble trying to use a serger before. Ideally, I'd like a decent serger for under $1000. I don't really know what bells and whistles I need, I went to the local shop and they just have Babylocks. Mainly, I just want to be able to use the serger to sew knits. I am not going to be able to take classes so buying from a dealer or online makes no difference to me. I will probably take the serger class offered on craftsy.

So, with this info, can someone steer me in some direction? Does Janome make a good serger? Do I need a 5 thread or will a 4 thread suffice?

Marie367

Ohio USA
Member since 5/28/11
Posts: 4389
Skill: Intermediate



In reply to berries

1 member likes this.



Date: 5/8/13 9:14 PM

Janome makes sergers. I just bought an Elna 745 that it a coverstitch/serger. I looked at the serger only version too which was very similar. Very easy to use. If you buy something from a dealer, you would get help and classes. I have just had this serger for a week and can easily thread it and change it from serger to coverstitch. It has 5 threads and does a bunch of different stitches (more than I will ever use). I think the Janome version is around $1000. The serger only version was about $600. Hancock's sells the lower end Janome sergers but they don't offer help or support so it is about the same as buying online. I really like the Elna so far but it might be too soon to give it a strong thumbs up.

iSewQuiltArt


Australian Capital Territory Australia
Member since 4/4/08
Posts: 3708
Skill: Advanced

1 member likes this.




Date: 5/8/13 9:48 PM

Whether you need 5 thread probably depends on the type of sewing you do and how you like to fit clothing. If you wanted a 5 hread model to get the coverstitch capability there has been a lot written here by many about the virtues of a dedicated coverstitch machine and how many of the models on the market that are combos are compromises in the stitch quality and are not necessarily easy or fast to to reconfigure each time and then switch between coverstitch and regular overlock many times during a garment depending on the style and finish required.

If you like to fit as you sew and just need to overlock the edges then a 4 thread will be fine. I once had a 5 thread OL and barely ever used it precisely because I like to fit as I sew to some extent, fit and then overlock edges, or overlock edges first and then sew by sewing machine especially on wovens to refine the fit.
I now have a seperate coverstitch machine and a 2-3-4 thread overlocker or two lurking in my studio and all get good use.

So maybe that is helpful?
Here are the models I have used myself, and/ or that my friends also have and are happy with, FWIW:
Bernina 800DL (under 1K) , 1150MTC (but it is more than 1K)
Elna 664 (does not do 2 thread OL or wrapped stretch OL) and 664Pro (does do the 2 thread and wrapped stretch OL), here there is about $100 difference between those elna models in cost.
Janome 644D- Both elnas and the Janome under 1K, where I live.
Interestingly all but one of those models are manual mechanical machines not electronic.
Most of my friends who sew knits also own a seperate coverstitch machine- a couple own 5 t hread OLs and are wishing they had just got the 4 thread and a CS machine.
Jury seems to be out on the Husqvarna OLs currently for sale, some have good machines and others are tearing their hair out and in tears ...
A couple of ASG people have Babylocks and said the learning curve is very steep on their models. They have a crazy number of spool pins and seem quite complex in comparison. I know only one lady with a Pfaff but it is older now, not available anymore, and she sometimes swears at it!!
Do not know how the prices are where you are but where I live I think it is not possible to get a Babylock for under 1K. Might be different where you live.

I think a good place to start is to decide on what sort you need, then check out what your local contacts and friends have if you can, and ask to try threading their machine and test sew on them- otherwise be sure the online seller allows returns if you do not like what you buy. Personal preference can come into things of course when you ask for friend's opinions on things and so what one likes the other may not.
Can you not travel to another town or city and try in dealerships different models to compare stitch quality, ease of threading, noise levels etc?
I know Babylock are popular because of jet air threading but most people I know prefer to spend less on the machine, but get a good solid one, leaving more money left to spend on fabric and threads, and learn to thread their machines.
Certainly the more complex a machine is, as in more thread paths to learn, the more difficult it will be to learn to thread from scratch. I always found the 5 thread Husqvarna I once owned much more difficult a creature to work with than the 4 thread models I own now of other brands, which have only upper looper and lower looper thread paths to learn, not also the chain looper that the 5 thread models have. I actually prefer the simpler machines with just 4 threads myself.
I do think as a learner you can buy a good 4 thread overlocker of another brand and expect to be able to learn to thread it and use it yourself from the manual, from store support, from books or online classes. Are there sewing guilds in your area that might help you as well?

One thing I would suggest, be sure you buy a modern overlocker with fast easy lower looper threading mechanism built in, where you push a lever and it moves the lower looper to a more accessible place for threading. Some of the very cheapest Janomes and other brand machines do not have this included. If the front of the machine does not swing out of the way to the left it can be harder to thread these older designed machines. I have the Bernette 610 as a back up and it does swing out of the way at the front so the lower looper is very easy to access for threading. Its noisy, but gets the job done. I believe there is a Husqvarna, and a Singer, and a White version floating around built along very similar lines- think of them as first cousins if you like.
There is much more difference between brands on the models above the base line price however so don't think the similarity continues up the line- although there are a couple of Elnas and Janomes that are similar. The 664 Elna and 644 Janome have some differences but I think there is a very similar electronic model from both. I think there was more similarity between the 654 Elna that is discontinued out here, with the Janome 644.

If you were to go with a babylock and later needed to use another model for whatever reason somewhere else you would still need to learn to thread it anyway...
and really with colour coding and easy lower looper threading most of the models I mentioned are not that hard to thread. You just follow the instructions and go step by step through the process and before you know it, it is done. Not painful and no drama. Expect to have to learn your machine, but then you would have to do that with whatever brand you choose.
Goodluck in your decision making. Having an OL that you love is important if you like to overlock.

------
Quilting up a storm
Bernina Girl, in possession of a small herd.



Doris W. in TN


Tennessee USA
Member since 2/9/04
Posts: 9259
Skill: Intermediate



In reply to berries

1 member likes this.



Date: 5/8/13 10:47 PM

Quote: berries
Ideally, I'd like a decent serger for under $1000. I don't really know what bells and whistles I need ........ Mainly, I just want to be able to use the serger to sew knits.


A 4-thread serger is all you need. As for bells and whistles, differential feed is a must. Also pay attention to how a machine is converted for rolled hems. My sergers are Berninas, which are made by Juki. Rolled hems are very easy on them; a little lever gets pulled forward, tighten some tensions, and its good to go. Babylocks are very good machines, but too pricey for me. I know nothing about Janome sergers.

------
iPad's auto-correct is my enema.

lelliebunny


Member since 12/24/12
Posts: 1144
Skill: Intermediate

2 members like this.




Date: 5/9/13 0:41 AM

I have a BL. It is my first serger, and I don't know that I would ever want to have to use a serger without jet air threading. I don't think I've experienced much of a learning curve other than learning what a serger does, and the support from my dealer is amazing.

I dragged my DH to a beginning sewing class so he could at least try it. He had to do one seam of a pillowcase on a serger (a Bernina model). He hated it. When we came home, I had him try my BL one (his only experience with mine has been to carry it up and down the stairs). He was floored at how much easier it was to use and how much more straight it fed.

I'd try to find some other stores and try as many models as possible.

ETA- I would try to take some classes at your dealer. Mine does unlimited classes for free. I know you said you weren't going to do so. I didn't get pressured into my particular model either. BL was offering 0% financing for 2 years, so it was a good deal for me too. I think you would likely be fine with a 4, but a 5 gives you more options for stitches. If the model you get has a clear foot available, I'd recommend getting it. I find the visibility to be so much better which makes it easier to use.
-- Edited on 5/9/13 0:45 AM --

------
it doesn't matter what type of sewing you do. you are sewing, and sewing is good.

allycovey


Arkansas USA
Member since 11/16/07
Posts: 1779
Skill: Intermediate

1 member likes this.




Date: 5/9/13 12:41 PM

I have a Janome 1200D, bought it off ebay used for $600-$700, I don't remember for sure now but it was under $1000 definately. It has been a really great serger, I don't have to worry about tensions and switching from cover to overlock is quite simple only takes a couple of minutes. I don't think I could go back to a 4 thread now, I love making tshirts for myself and DH and it can do a professional job in an hour.

reneeb4930


Canada
Member since 2/10/08
Posts: 246
Skill: Intermediate



Date: 5/9/13 2:25 PM

I have a Janome MY LOCK 644D it is a good machine. I also have a Babylock enlighten:it is my favorite better stiches and the jet air threading marvelous.

berries

Member since 2/16/10
Posts: 9



Date: 5/9/13 3:20 PM

All of these replies are good! Thank you so much! And by all means keep them coming.

I don't have a lot of choice of dealers where I live. I live in central Arkansas and there is one dealer in my town. I can go 30 minutes to another but every time I have gone in there, the people act like they have no idea about any of the machines they are selling. The town I currently live in I am going to be moving from soon so I know that if I buy from them, I won't be able to take their classes. And where I am moving to, there is nothing.

I am willing to go out of state if necessary to purchase a decent machine, but once again, the lessons they provide will do me no good. Luckily, I do learn well on my own and taught myself to sew using books and the internet. I just need a machine that is beginner friendly and doesn't cost an arm and a leg. I would LOVE a babylock. I just can't afford one. I have looked in the paper, on craigslist, etc. and have come up with nothing.

I've seen a lot of people talk about Juki here. Should I be looking in that direction?

annenet


Virginia USA
Member since 8/2/03
Posts: 3644
Skill: Advanced



Date: 5/9/13 4:05 PM

I have two Bernina sergers who were made by Juki. I would definitely recommend them. My 1100D is a lot like the Juki MO-734DE and my 1300MDC has more in comon with the Juki MO-735DE. The second does cover as well. I would certainly recommend these. Frankly once you thread it a few times it's not daunting at all!

------
So many projects, not enough time
At my house in VA:
Bernina Activa 220, B580, B790
Singer 201-2, 221, BL Enlighten, BL Sashiko, BL Cover Stitch, Consew 75T

At my Lake House in PA:
Bernina 1010, Artista 165E, Singer 503A. Bernina Serger 1100d, BL Evolution

http://sewingtechie.blogspot.com/

allycovey


Arkansas USA
Member since 11/16/07
Posts: 1779
Skill: Intermediate

1 member likes this.




Date: 5/9/13 5:56 PM

By the way, I would love to turn my Janome into a babylock because I am sure babylock is superior. But, the babylock I would want is pricey...... Evolution someday you will be mine.
Printable Version
* Advertising and soliciting is strictly prohibited on PatternReview.com. If you find a post which is not in agreement with our Terms and Conditions, please click on the Report Post button to report it.
Online Class
Serging Ahead with your 5 Thread Serger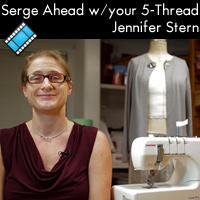 Online Class
Blueprints to Blue Jeans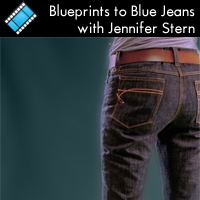 Jalie 2908

by: Trinity.
Review
No Pattern Used Quilted Fabric Box

by: HanPanda
Review
Petite Plus 603 Pattern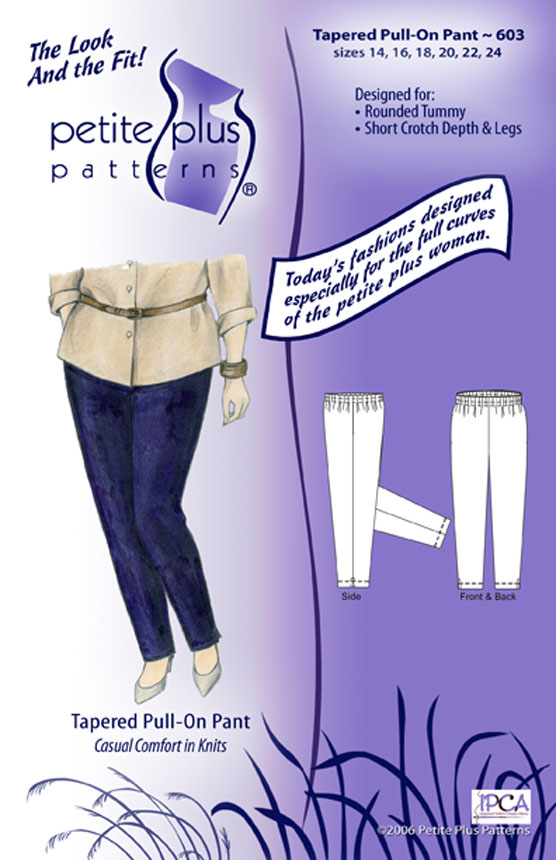 Pattern Details
Christine Jonson Keyhole Top & Pants for Wovens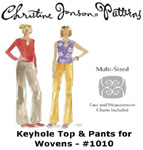 Pattern Details