rmusic1


Advanced Beginner
UNITED KINGDOM
Member since 7/3/10
Posts: 950



Date: 5/11/13 6:09 PM

'm on a level 3 dressmaking city and guilds course. Unfortunately, despite me raising the point with the tutor there hasnt been much sharing of work amongst fellow students.

I've no idea what standard of work I should be aiming towards, so given how many pattern review members there are, I am hoping (fingers crossed!) that someone out there has done this course, or has some experience of it.

If you have, and would be willing to give a bit of advice, I'd love to hear from you. There is a guide book about what is expected, but its all just text - it doesnt give me any visual clues about what to aim for.





Sew Whatever


UNITED KINGDOM
Member since 5/24/10
Posts: 834





Date: 5/12/13 4:10 PM

Hi Rmusic
I was teaching C+G fashion up to last year. Stopped due to my health. Are you doing the Creative Techniques Certificate or Diploma?

Where are you located? I am in Bracknell, near Reading and Windsor. I'd be willing to give you some help. I have no way of doing a pm though because I am not a friend of PR. I didn't check if you were before I hit reply, but if you are a friend, you can pm me and I can reply.

But maybe some of your questions can be answered here. Which unit are you doing? and how long have you been doing level 3. I was teaching level 2, but I can access the level 3 logbooks and give you an idea of how I think it might be interpreted. Each centre interprets their own way, but most of my students were getting distinctions and merits. one student got distinction on all the units for the 3 year level 2 diploma.

Hope I can help.

------
Sandy in the UK
A practitioner of the Chop, Chop, Sew, Sew method of sewing
(otherwise known as Make It Up in Your Head!)

rmusic1


Advanced Beginner
UNITED KINGDOM
Member since 7/3/10
Posts: 950





In reply to Sew Whatever <<



Date: 5/12/13 7:11 PM

hello Sew Whatever

Thank you so much for your reply. Let me answer the questions you've asked. I believe the course I am on is equivalent to a-level, and is one focused on fashion and pattern drafting. It's not the diploma (at least I dont think it is).

We have to make a dress (design, pattern drafting, create a 1/4 scale sample than the real thing) to our own measurements. I've got as far as just completing the 1/4 scale model and have done quite a few of the samples now. I've also created a skirt, sleeve, close fitting and loose fitting bodice block.

Do we have to do any more? the course syllabus implies a two piece sleeve is needed but the tutor hasn't mentioned it.

I live in Norwich, so some distance away from you. I'm afraid I'm not a friend of PR either. I started the course last September, it's only lasting until July, so quite full on. It was a bit of a shock to discover half way through the course students normally spent 18 months studying for this, no wonder we've felt very busy!

Our tutor has not previously taught level 3 before, only level 2. I really did struggle to envisage what kind of standard I had to work towards, how to present the work. The same questions apply this time too. I have not seen anyone's completed folder (in person or online) and would love to know what I am working towards in terms of goals.

Hopefully the following is not going to sound completely off track, but to help me get in the mindset of my source of inspiration (Dior) I've written my portfolio as a fictional autobiographical account of a young lady living in the 1950's intent on getting a new (Dior inspired) dress made. The samples I have to include are all linked in some way with the Dior theme and I've tried my best to tie everything in together.

I just hope it works! I've partly done it to keep myself interested, making samples for the sake of it isn't as fun as trying to make something interesting or dual purpose. Anyway, if none of the above makes sense and/or you'd like more info, I've just posted some "chapters" on my blog for my portfolio work.

This is a a link

I really appreciate your offer of help, I've invested a fair bit of time in this course and want to get things right as much as I can.

Sew Whatever


UNITED KINGDOM
Member since 5/24/10
Posts: 834



Date: 5/13/13 2:52 PM

I didn't think of a blog link for getting in touch! LOL
I will go over there and have a look.

I think if you are just doing a year, that it is the certificate. The diploma is a 3 year course.
Basically, if the log book says you should do it, DO it! anything beyond that is also good, but they definitely want the things in the log book.
What drafting books are you using for resource for doing the drafting samples? We used Winifred Aldrich. Are you also doing a garment? or is it the design and 2 pattern drafting units?

I will connect with you over on your blog. But if you don't mind I might also get in touch with my colleague who took over from me. It sort of sounds like you might be doing the completely new version of the C+G programme. I think she is trying to get to grips with that (while getting the others finished off from the programme they just stopped doing! IT is crazy trying to teach this stufflet alone trying to work out what to do as a student!)
If you can tell me the number of your course...like 7113 or whatever, that will also help me work out which course you are doing.
my blog is here. if you click on my profile you should be able to get my email.

------
Sandy in the UK
A practitioner of the Chop, Chop, Sew, Sew method of sewing
(otherwise known as Make It Up in Your Head!)
Printable Version
* Advertising and soliciting is strictly prohibited on PatternReview.com. If you find a post which is not in agreement with our Terms and Conditions, please click on the Report Post button to report it.
Bust Adjustments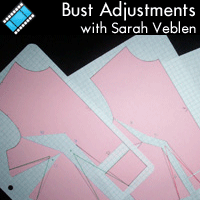 Blueprints to Blue Jeans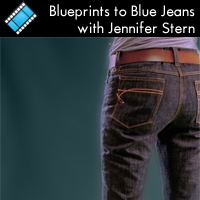 McCall's 6242

by: Sewlful
Review
Christine Jonson Easy Coat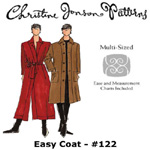 Buy Now
SewBaby Travel High Chair Pattern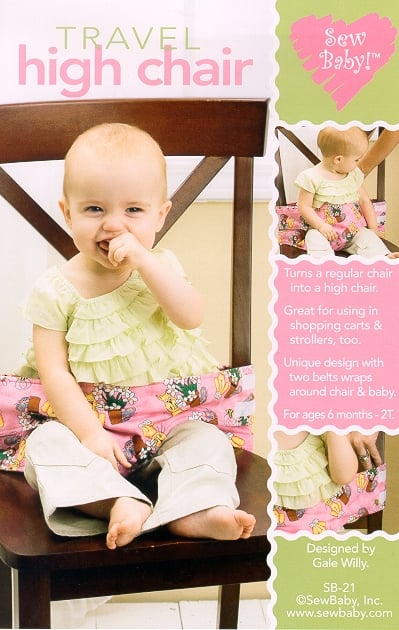 Buy Now
Japanese Pattern Books 9

by: Fashionabl...
Review