kittykate


Ontario CANADA
Member since 12/18/02
Posts: 1230
Skill: Intermediate



Date: 5/12/13 11:23 AM

The Internet was supposed to revolutionize the information highway. Unfortunately, revolution has brought impermanence due to privatization and associated costs. Example, The Needlebar website, which has been shut down by it's owner. I don't know if it is due to bandwidth issues and hosting costs, I just know it is gone. The same with webshots, a very popular place for sewing collectors to keep their own photos.

I miss the resource it was, even though the discussion part was limited to an elite group, the picture gallery was amazing. As I was trying to look something up today I wondered how an .org site got into private hands and thus lost to the greater good.

There still is usefulness in printed reference books, the slow information highway if you will, they can't disappear at a click of a button. Much work was given by many to develop collector sites with the idea to share cooperatively.

Jennifer Hill


Alberta CANADA
Member since 4/11/02
Posts: 1507
Skill: Advanced





Date: 5/12/13 11:35 AM

Quote: kittykate
...I wondered how an .org site got into private hands and thus lost to the greater good....


The Needlebar was private from the day it was launched. It was owned and operated by one individual who ultimately used his option to take the entire site down, for personal reasons. It truly is a loss for collectors, and will not be resurrected, as the copyrights on all of the pictures in its galleries are still owned by the individuals who submitted them (myself included), and permission was only given to the Needlebar to host them.

Jennifer in Calgary
kittykate


Ontario CANADA
Member since 12/18/02
Posts: 1230
Skill: Intermediate

1 member likes this.




Date: 5/12/13 12:26 PM

Oh, I had no idea, I thought it was a public site that went under private ownership. This is happening to another site I have participated in since 1995, a simple listserv and the new owner is making unilateral decisions that are impacting the message history as an archive. I had not participated in years but thought I was still on the advisory committee, apparently not! Yesterday I downloaded all of it since I am afraid it be lost but then will probably not be able to republish since many of the contributions and photos from 10 or more years ago have owners that have long since left and not everything was marked by owner.

I appreciate that The Needlebar was made of private photos and hosted, and am sad that the Internet has turned out to be a friable resource for long term reference.
-- Edited on 5/12/13 12:27 PM --

beauturbo

California USA
Member since 5/2/09
Posts: 4230
Skill: Advanced

1 member likes this.




Date: 5/12/13 5:15 PM

Not really true most times. Instead it's more just in a constant state of flux instead. Once you put something out there, you do most often really loose all tight control of it, just by the way the internet even works. But things don't just vanish, and go way, as once it has been out there, it is pretty safe to still always count on it being someplace or popping up again someplace and still always floating around someplace else.

And just exactly also why everyone's Mom was and is always right, each and every time, when they tell their kids not to say mean things over the internet or put naked pictures of themselves with a cell phone up on the internet anyplace and or all that kind of stupid and just unwise stuff like that too!

I see a lot of it from 6 years of it from 2007 to August 1012 all still sitting over here right now even:

http://archive.org/web/web.php

So go over there, and and actually spend a few hours or days learning how to use that maybe.

So if you want to use something for reference, go figure out how to do that there. Bots crawl everything and record it, unless you put robots.txt
into your coded web pages, and if you even make a web page for anything, you should know that. When you make something it is still yours though, just no matter what. So if the person whom owns it and made it does like it recorded, they would have to find each and everyplace something like that even happened all over the whole internet, and then contact those people, one by one even, and try to talk them into or going though procedures instead to have something taken down even. That might happen, anyplace just at any old time.
-- Edited on 5/12/13 5:18 PM --

TeeGee


International CANADA
Member since 11/13/04
Posts: 1487
Skill: Intermediate





Date: 5/12/13 5:32 PM

Hi,below is what I see on my screen,(other than the NeedleBar has been crawled 39 times going all the way back to February 2, 2006),
when I entered NeedleBar into the search engine in the link you posted.

Information

The NeedleBar Museum Forum Archive is currently offline.

kittykate


Ontario CANADA
Member since 12/18/02
Posts: 1230
Skill: Intermediate



Date: 5/12/13 6:25 PM

Internet archive aka The Wayback Machine didn't capture the picture gallery.

There's a little bit to see using google image search and also people who pinned things to Pinterest.

beauturbo

California USA
Member since 5/2/09
Posts: 4230
Skill: Advanced





3 members like this.



Date: 5/12/13 6:46 PM

That is all you see on your computer screen because you did not go over to the URL I gave you, in the above post, and read up and learn to use the internet archive website I referred you to at all, and then did you did not put your old internet URL into there instead. So you do have to take time to learn stuff and work at it a bit too.

It took me at least a good solid 4 hours or maybe even days and days to learn how to use that particular website and their systems in all the best ways to find stuff, I would not expect it to take anyone else, a whole lot less of time at all either. So it is work and effort.
-- Edited on 5/12/13 6:58 PM --

SandiMacD


USA
Member since 2/8/09
Posts: 2564
Skill: Intermediate



Date: 5/13/13 5:50 AM

The type of Internet sites you mention could be compared to libraries in some respects. What you see today may not be what you saw 20 years ago or 30 years from now. Some will thrive, close or change hands. Some public, some private. Some inherited, some built new. Some deserted but if you stumble across them and can gain access access and find things in various stages of deterioraton. Some stand the test of time, some don't.
I've been crawling on Intranets since 80's and on Internets since '94. My impression has been one of change, not permanence.


------
sewing brings joy and meaning to my life...

jadamo00


New York USA
Member since 3/13/06
Posts: 1264
Skill: Advanced

1 member likes this.




Date: 5/13/13 8:03 AM

The New York Times ran an article about this years ago. Printed information ages gracefully: it may fade, the book may be fragile, but the information can still be "decoded".

On the other hand, with electronic information: when it's gone [poof!], it is gone, utterly and forever. And, we see, that in too many cases, it is someone ELSE who decides for you, when information will disappear.

The books I own are MINE: sitting safely on my shelf until I need them.

The Times' sources also estimate that more information has been lost on the internet so far than in all the lost (burned, or otherwise destroyed) books humans ever wrote, ever!

Wild, eh?

Let's hear it for ephemera, the bits and scraps, and for those who devote themselves to preserving them for all of us.







-- Edited on 5/13/13 8:10 AM --

Miss Fairchild


USA
Member since 8/24/02
Posts: 7936
Skill: Advanced





Date: 5/13/13 8:31 AM

I was against the Internet from the getgo. Yes, the information superhighway has a roadblock, and too much traffic, only to be rediverted to a detour. Many people post things as an information resource, when, if checking, is contrary to other sources. You can't always believe what you find on the Internet; for some reason, the written word seems to be more thorough and valid.

DS has developed a website for selling media. He charges no fees, gets no money from it, (he's always looking for funding) and at times has often thought of shutting it down because it takes up too much of his time and what little money he has.

Then there's the Vintage Sewing Info website that Harriet Pepin had for many years. I so loved that site! I found it very useful to design patterns as the directions were very thorough. I thought it would be there forever, didn't think to buy the book that was available, and by the time I noticed it was having trouble staying afloat, it was gone. I did contribute to it, though.

I wasn't familiar with Webshots, but use Flickr who has been asking for me to upgrade. Is this a veiled attempt to get me to pay because the site needs money? I'm not sure.



------
"Play the cards you are dealt, but choose who is sitting at the table"..AARP magazine

SEE MY ETSY SHOP HERE: http://www.etsy.com/shop/AuntMaymesAttic
My blog: http://auntmaymesattic.wordpress.com/
Printable Version
* Advertising and soliciting is strictly prohibited on PatternReview.com. If you find a post which is not in agreement with our Terms and Conditions, please click on the Report Post button to report it.
Online Class
Blueprints to Blue Jeans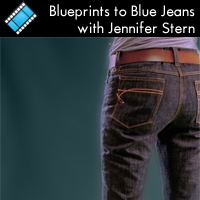 Online Class
Sewing with Slippery & Drapey Fabrics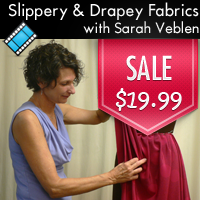 Butterick 5672

by: Jstarr4250
Review
Favorite Things An Everyday Bag Pattern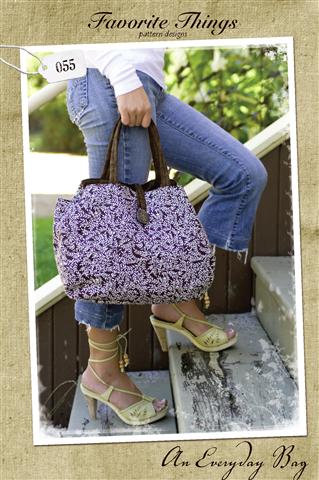 Pattern Details
8 1/2 inch LEFTY Dressmaking Shears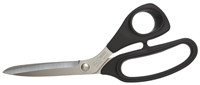 Pattern Details
Burda 8373

by: mauve clou...
Review