quiltingwolf


Member since 12/15/02
Posts: 6979
Skill: Intermediate

3 members like this.




Date: 5/15/13 12:37 PM

We've had a beautiful gray tabby hanging around lately. My daughter started feeding it 3 nights ago. He hasn't let us come too close. But soon will probably learn where he's getting fed. I took my daughter to be cautious and don't get picking him up etc as he could have rabies but he seems ok. I told her if we do adopt him after and if he seems to like us, he gets a flea collar before moving indoors. However I don't have much experience with cats we had one for a short time we got from a shelter. Who upon coming home infested our house with fleas. Also needed is a vet check with shots. But if he has been outside for a while what about litter box training will he automatically do that? I know mama cats will train their little ones but we don't know his history or even if it is a he. My husband said oh will he be an outdoor cat. I said no can't leave him out in the winter , also after I saw what a neighbor's dog did to a cat it's not safe. I don't think he realized that by encouraging my daughter to feed it he was agreeing to a pet. I would prefer a dog but will take anything I can get at this point. I believe animals will have a way of finding you so I think me may have been "found" again. I know a lot of cat owners here. So happy with any advice.

------
quiltingwolf.blogspot.com

poorpigling


Texas USA
Member since 12/28/07
Posts: 11069
Skill: Advanced





Date: 5/15/13 2:01 PM

We have a lot of stray kitties in our neighborhood.. I had two of the smaller ones in my sewing room thru the winter. I leave a window open about five inches they now can come in and out of the house as they wish.. The door to that room is closed off from the rest of my zoo.. As soon as I opened the window this spring they started ''going'' outdoors.. The litter box is long gone now.

One of the kitties is really affectionate. the other is just barely and prefers to be left alone.. Took weeks for him to come out from behind the desk when I was in the room..

As far as fleas. etc. I never bring any animal into my home until they have visited the vet.. And I don't use flea collars. in fact think they are worthless. but there are plenty of flea preventers now sold OTC.. good name brands.. I would use Advantage myself if I was buying OTC..

The odds of that kitty having rabies is sooooo slim.. but the odds he /she has worms is almost l00 percent.. All animals I think need to be dewormed .. and you can also get many of those products OTC.. Buy those at a pet supply.. not the local wallyworld to get the best brands IMHO..

But really.. at least one trip to the vet is ideal ..

poorpigling


Texas USA
Member since 12/28/07
Posts: 11069
Skill: Advanced



Date: 5/15/13 2:06 PM


I should have also mentioned there are plenty of places you can get the kitty his /her shots without going to a vet if money is tight.. Our local Walgreens even has pet vaccination clinics on Sat.. You local SPCA probably also offers this service..
So .. if you can obtain the shots at a readuced price.. buy OTC flea prevention and wormer.. you could save big bucks. .You can also find a clinic for spaying / neutering at reduced costs .. which is a real necessity IMHO..
But .. there is still heartworm to worry about.. so keep that in mind..

JJane


Canada
Member since 10/30/10
Posts: 2669
Skill: Advanced Beginner







Date: 5/15/13 2:48 PM

Bless your heart.

This cat is probably very afraid and will need some time to calm down and realize you want to love it to death and not hurt it. It could take some time. Encourage it but take your cues from it.

Not sure about the litter box thing. You might have to train it to go there but once it catches on it should not be a problem.

I adore dogs but I love cats too. They are very different types of pets but cats can be wonderful companions too. I can't have any because of allergies in DH's family.

Good luck!!

------
Canadian Jane, now Jjane, much shorter and easier to use.

Franksdottir


Member since 4/25/08
Posts: 3292
Skill: Advanced Beginner





Date: 5/15/13 4:22 PM

Some cats do not want to live inside after they have been outside a long time. Others, once you take them in, hardly look outside again. They are all different.

Some kitties, as Piggie said, are very affectionate even though they have been outside a while. Some are quite shy of people. We once adopted a cat from a stray family (we found homes for the mother and sister), and while he liked us ok, he mostly liked the other cats. He was four months when we finally trapped him, and he just had not had the necessary socialization for humans and he never really got it.

Our blind cat, though, who was stray for a long time, loves people. When we have company they have to go upstairs and visit with her as it is her great treat. We had another stray cat whom we got from the shelter, our dearly missed Belladonna, who had had a terrible life outside (litters of kittens, frostbite which cost her an ear and part of the other, most of her tail, and one of her toes, a leg which had been broken and improperly healed ruining her gait) and once she had a permanent home she never cared about what went on outside - she was another cat who loved people, although she was ok with cats too.

The kitty most likely has worms (they come in several types), ear mites, and needs her shots. She should also be tested for FELV and FIV - these are fatal diseases, not transmittable to humans, but will make an impact on how she is cared for. It is unlikely that she has rabies, and although it is a scary disease, it is only transmittable to humans once it has reached her brain, and then travels to the saliva making bites contagious. By the time it reaches her brain she does not have long to live, and she will have been showing signs of the disease before that.

When you think the kitty might want to be your pet, the best thing is to get a humane trap (you can probably rent one from your local shelter or a rescue group), and once she is in it take her straight to the vet. It is always expensive to start because you have to do so many things, but if you ask me, it is worth it.


------
Barb

SunnyAlta

Member since 7/11/10
Posts: 339
Skill: Intermediate

2 members like this.




Date: 5/15/13 5:22 PM

Personally I prefer NOT to have an intact male cat in the house. They can get into the habit of spraying their territory & that may include inside your house. A neutered male will still leave more odor in the litter box than a female, but it's tolerable. Our male didn't want to use a box inside if he could get outside. The only thing that stopped him was COLD weather. He'd head back inside if the temp. was below 0ļF or more. He came to us as a stray 4 -6mo. old kitten so already had a few set ideas. Being a housecat was fine for limited periods of time. Very affectionate. Would demand time on my lap. One of the best we've ever had at rodent control.

PattiAnnJ


Ohio USA
Member since 12/3/06
Posts: 8127
Skill: Advanced

1 member likes this.




Date: 5/15/13 5:31 PM

I agree with the man of the house.

Fix a box for him (the cat) outside so he can maintain his freedom. Feral cats manage very well as long as there is a sanctuary maintained by humans.





-- Edited on 5/15/13 8:25 PM --

------
"Improvise, adapt and overcome." - Clint Eastwood/Heartbreak Ridge

"Isnít it a shame in todayís world you canít tell the truth. If you tell the truth youíre abrasive. If you lie youíre charming." - Bob Huggins/College Basketball Coach

Miss Fairchild


USA
Member since 8/24/02
Posts: 7936
Skill: Advanced





2 members like this.



Date: 5/15/13 5:45 PM

What a sweet story! That's how I got my Miss Kitty. She showed up on the doorstep one day, DH kept feeding her outside, and one day, she walked in, and never left; dying in my arms 16 years later.

You are right; you don't know this history of Mr. Tabby or that he even is a Mr. But if he becomes friends with you, you will have a friend for life; literally.

Miss Kitty didn't have a litter box inside; she let us know when she wanted to go out by sitting by the door. And chances are, Mr. Tabby will too, especially if he is used to being outside. He knows where his bathrooms are in the neighborhood.

But I do want to encourage you to get him fixed, to limit his spraying. I took on a semi feral male cat who would spray cardboard boxes when I brought them in. One quick trip to the vet, and Buddy was happier, and so was I. He too was a sweetie, but died too early from a tumor in his stomach.

The other thing is, you don't know if he's feral or not. He might have even been dropped off by previous owners. Where I live now, people do that regularly, as well as with dogs. It's a shame to see an unfamiliar dog running down the road in a snowstorm, trying to find shelter. I know of two dogs that died that way.

As to being "found", yes, my Miss Kitty did that about a year after Buddy died. She changed my mind and my life.

And by the way, I didn't know if Miss Kitty was a Miss or a Mr. either, and felt she was a Mister who had been castrated. But when I took her to the vet, he said she was a fixed female. She never had kittens, as someone apparently had her fixed before she came to us.

Take your time with Mr. Tabby; he will come to you when he's ready, but it has to be on his terms.




------
"Play the cards you are dealt, but choose who is sitting at the table"..AARP magazine

SEE MY ETSY SHOP HERE: http://www.etsy.com/shop/AuntMaymesAttic
My blog: http://auntmaymesattic.wordpress.com/

Rainspa


California USA
Member since 1/1/07
Posts: 171
Skill: Intermediate



Date: 5/15/13 5:46 PM

Take it to the vet for tests, shots, worming and to get fixed. I know it's a big outlay at one time but you're doing it a life extending favor.
I did this with a cat who was outdoor only. Then short supervised trips inside. Then inside at night. Next thing I knew he was signeling at the door when he wanted to go out. Smart boy.

------
I'm going to Costume College!

Nikki


Maryland USA
Member since 4/8/02
Posts: 2639
Skill: Advanced





In reply to Franksdottir <<

2 members like this.



Date: 5/15/13 6:50 PM

Quote: Franksdottir
She should also be tested for FELV and FIV - these are fatal diseases, not transmittable to humans, but will make an impact on how she is cared for.


Just a note and digression from the thread - FIV is not a death sentence for a cat. I have two cats that I adopted from a "special needs" room as FIV+ in 2005. They are now 16 yo and 11 yo and perfectly happy. FIV+ cats do need to be kept indoors only to prevent spread to other cats - this is generally by deep bite wounds. Many people are able to keep mixed households of FIV+ and FIV- cats as long as the cats do not fight aggressively. IIRC, one study actually showed that FIV+ cats live longer than negative cats, simply because they are kept inside!

FELV is a different matter regarding transmission to other cats and lifespan/prognosis.

------
mmmmm woooool
Printable Version
* Advertising and soliciting is strictly prohibited on PatternReview.com. If you find a post which is not in agreement with our Terms and Conditions, please click on the Report Post button to report it.
Online Class
Put it on the Bias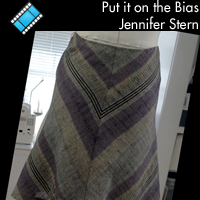 Online Class
Bust Adjustments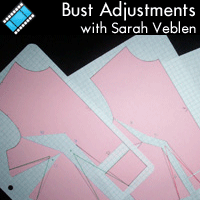 New Look 6003

by: Muggiesew
Review
Favorite Things Little Sleep Well Pattern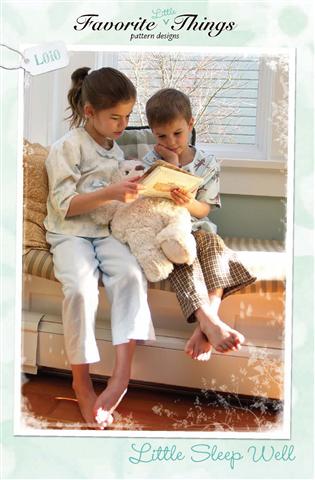 Pattern Details
SewBaby Petal Jacket Pattern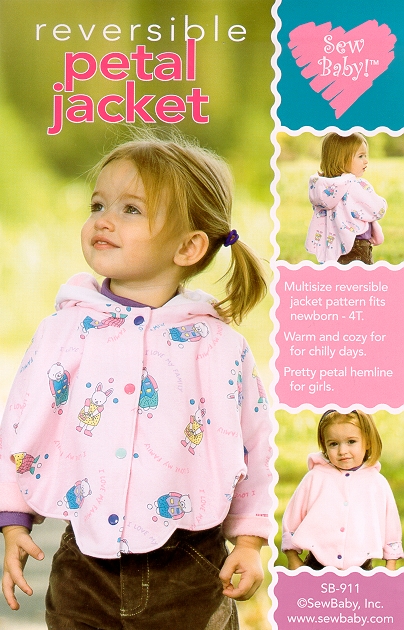 Pattern Details
Simplicity Vintage 9172

by: TresBienMi...
Review