Sew Whatever


UNITED KINGDOM
Member since 5/24/10
Posts: 842

2 members like this.




Date: 5/15/13 1:23 PM

It's that time again...get ready to bust those stashes!
I am going to be managing the Fabric Stash Contest which starts on the first of June. I am looking forward to seeing how much we can get done... We've got 2 months to do it in!

So, while you are waiting for the start, it is time to dig out those TNT patterns (Tried 'n' True), or measure up windows or tables for some home dec, check out those links for a bit of charity sewing, or think about your holiday sewing - even that unmentionable end of year holiday!

If you have been putting off getting involved in a contest because you are worried about your sewing skills, well no voting on this one! Check out the rules below about what qualifies a fabric as 'stash' for this contest. You can also see how points are totalled towards the final tally.

And get ready to sew! Maybe get the fluff out of your machine and oil it...new needle?

Enter Contest here
Enter Project Items here
Contest Report
Contest Gallery

Get A Badge for the Contest here.


Fabric Stash Contest
June 1- July 31, 2013

Contest Rules:

The objective of this contest is for each contestant to reduce the size of his or her fabric stash.

1) Sew an item (usable or wearable) using fabric in your stash. It counts as stash if you had it in your possession for at least 6 months (so prior to December 1, 2012). If you aren't certain when you got the fabric, your educated guess is fine; the concept is to exclude more recent purchases, not track exact dates.

2) Any sewn item is allowed (clothing, accessories, home dec, pets). However, each individual project is limited to 5 yards eligible for contest entry. (Curtain sets count as one 'project'. Slip covers count as one project per piece of furniture.)

3) Points will be awarded based on the total yards sewn up by each contestant during the contest. Each yard sewn earns the participant one point.

4) Any item entered must have been made entirely in the contest time frame (no earlier than June 1, 2013, and finished and reviewed by the end of July 31, 2013 Eastern Daylight Time). Item must be completely finished to count. (It's ok if you have to press or wash it still.)

5) Definition of Age of Fabric: The age of stash yardage is determined from the date the fabric came into your possession.

6) Have fun! Even if you know you can't do the most yardage, enter your yardage to increase the contest total. We all love seeing how much fabric gets sewn up during the contest, and at the end we are all winners, whether we sewed one yard or one hundred yards!

How is the Winner Determined?

The first and second places winners are the people who have used the most fabric during the contest period.

Prizes Sponsored by
Patterns from the Past


First Prize: $100 Gift Certificate
Second Prize: $50 Gift Certificate

Frequently Asked Questions:

1) Can I do anything beforehand?

Patterns can be ones used before, or you can make muslins before hand. Fabric can be pre-washed before hand. Any other work with that fabric must wait until the start of the contest.

2) What if I don't have enough fabric to make my item?

You may purchase fabric to complete a project but only the yardage that was stash yardage may be counted. For example, if you need additional fabric to cut out sleeves, and buy another 2/3 yard, that 2/3 yard is not included.

3) What types of things can I make?

Clothes, home dec, costumes, doggy beds, Linus blankets, anything that can be sewn from fabric counts - as long as it is useable or wearable by the intended person or object. This means muslins do not qualify.

4) I bought this 1908 fabric last year; is its age 102 years old?

No; its stash age is only 6 months or so. Another example: If it was your grandma's and she had it for 20 years, then she gave it to you for the 4th of July last year, that fabric has only been in your stash less than a year - not 20 years plus 11 months.

5) Can I count these old pants that I want to make into a skirt?

No. Stash is fabric in its natural state only (so to speak). Recycling garments, curtains, or other items does not fit with this contest.

6) I sewed 2.5 yards. Does that round to 3?

No, it counts as 2.5 yards, and two points. When you sew another 1/2 yard, you will reach 3 yards and 3 points.

7) But someone can make a big home dec project using oodles of yards and I'm making this complex...

Don't knock it 'til you've tried it. Home dec isn't as easy as you might think. And the goal here is to use up YOUR stash in the way YOU want. So if home dec is what you need, great! If a tailored jacket with welt pockets and hand-stitched lining is what you need, great! Everyone has the choice to make anything they want for the contest, as long as it uses stash fabric.

8) What counts as a yard of fabric?

Fabric is any material that is wider than 24 inches. Everything below this width is a trim.

9) If a pattern envelope contains patterns for multiple garments, e.g. a top, skirt, trousers and jacket, how should the individual garments be counted? As one or multiple projects?

You may count each item as a separate project.

10) If I make the same item multiple times, do I have to write a separate review for each?

No, you do not have to write separate reviews for each. The Contest Manager and Committee will be reviewing the contest report to make sure participants don't go over the 5 yard rule, so it's important for you to clearly indicate within your review the total number of the items and the total number of yards sewn for the contest.

11) Are photos required?

Photos are encouraged. Pictures are worth 1,000 words!

Tips for Keeping Track of Yards and Points

Contestants should enter the yards including decimals. The points are a total of what they have sewn, rounded down (roughly). So if they sew 1.5 yards that is one point. If they sew a 2nd project that uses 1.5 yards, they then have 3 points.

If they have one project that is less than a yard that would typically be considered no points until they sew some additional projects.

General Rules for all Contests

All reviews must be entered for submission by 11:59 PM Eastern Time on the last day of the contest. It is suggested to start your review as a Work In Progress (private or public) so that you can get any bugs ironed out prior to the deadline.
2. Patterns MAY be muslined prior to the start of this contest however; fabric for contest garment may NOT be cut prior to the start of the contest. Fabric may be pretreated before the start of the contest.
3. Items intended for sale, or for which you were or will be paid to make, do not qualify for any contest, but items made for charity are welcome.
4. Unless otherwise stated in the rules, all reviews written for a contest entry must include a picture of the entry, preferably on a live model.
5. Interpretation of rules is subject to the discretion of the contest manager and the contest committee.

Contest Eligibility: ***Rule #1 is changed for 2013
1. Any member of Pattern Review, either paying (FoPR) or non-paying, who is a registered member on the site before the contest begins is eligible to enter.
2*. (NOT APPLICABLE FOR THIS CONTEST) Any member of Pattern Review, either paying (FoPR) or non-paying, who's been a registered member on the site for 90 days prior to the end of a contest is eligible to vote in a contest.
3. Any member who's won first place in a contest on Pattern Review that ended in the previous four-month period is ineligible to win another contest (during that four-month period).


* This is not a voted contest. The first and second places winners are the people who have used the most fabric during the contest period.

-- Edited on 5/15/13 1:24 PM --
-- Edited on 5/16/13 12:58 PM --

-- Edited on 5/16/13 1:08 PM --
-- Edited on 5/18/13 1:47 PM --

-- Edited on 5/22/13 2:41 PM --

------
Sandy in the UK
A practitioner of the Chop, Chop, Sew, Sew method of sewing
(otherwise known as Make It Up in Your Head!)

SheBear0320


Advanced
Manitoba Canada
Member since 4/8/08
Posts: 3912

1 member likes this.




Date: 5/15/13 1:29 PM

I've been looking forward to this contest but will miss the first 3+ weeks as I'll be on vacation.

I'm hoping to get some projects laid out before I leave so that they are ready and waiting when i get back.

Good Luck to All in reducing their stashes.




------
Sheila
"sewing very slowly to fill an empty closet"

2014 Stash Busting Sew-Along:
56.0 yards sewn (as of 08/13/14)
113.125 yards purchased (as of 08/13/14)


Sew Whatever


UNITED KINGDOM
Member since 5/24/10
Posts: 842



Date: 5/15/13 1:29 PM

This post will be the collection point for rule and question clarifications. If there are any questions regarding rules, clarification or any other issues that arise, I will add the question and answer here. It will save you from having to scroll through numerous pages of discussion for answers.

I might add that I am in the UK, so there may be some time difference issues if you are needing a quick answer. But I will be here as soon as possible to answer. At the end of the contest, one of the committee will help out with the final hours and any problems you might have posting your reviews. (Don't leave them to the end!)
If you have ideas for sewing projects and patterns that would work for this contest, chime in and inspire us!

Ideas for stash busting from previous years
Gallery 2012
discussion from 2012
Discussion from 2011

This is also a great time for those self-drafted projects! Same rules apply about not starting the cutting before the contest.
-- Edited on 5/15/13 2:42 PM --



Quote:
How do I?....Handy tutorials for contests:


New to contests? Please read this post first:
How to participate in contests

When you write your review, it will ask for a URL of the photo of the item. (Photos aren't required, but are encouraged. See point 11 of the FAQ above.)
How to get the URL for photos on Flickr

How to get the URL for photos on Photobucket

How to get the URL for a photo from your blog



Quote:
I am sewing several items from one pattern. How do I prove that I have actually sewn more than one?


You can add links to photos in your review. This can be an individual photo for each item. Or it can be a photo of all the items together. OR you can make a composite photo of several individual photos.
How to make a composite photo in Paint
-- Edited on 5/22/13 1:57 PM --


Quote:
Does lining yardage count? If I made a dress and it used, say, 2.5 yards of fabric, and I fully lined it with another 2.5 yards, would that count as using up 2.5 yards or 5 yards total?


Yes, lining yardage counts. Do if you did a completely lined dress in which the dress takes 2.5 yards and the lining takes 2.5 yards, the total would be 5 yards!
-- Edited on 5/24/13 11:11 AM --


Quote:
What about interfacing?

No, Interfacings, tailoring canvases, and similar materials do not count as fabrics in this contest. Nor do trims, as stated above - no. 8) What counts as a yard of fabric? Fabric is any material that is wider than 24 inches. Everything below this width is a trim.
-- Edited on 5/25/13 2:41 PM --


Quote:
Question; preemie clothes use such a small piece of fabric, could I do a set and call it one project to keep the fractions under control?


I think the idea of counting the preemie set as one project is reasonable. If you compare with other projects, you would call 2 curtains one project because you (usually) make 2 if you make any at all.
After all, you aren't being 'ranked' according to how many projects, even though that is on the report, but how much yardage.

To make sure this would work on the review, you would need to show the whole set in your photo and if there are aspects to note about the different parts of the set, you should list them with links to photos of those individual pieces.

If you are doing more than one set, the rules say you can do one review, just put links to images of the different ones. If there are things you do differently for the different ones, make a note in the review.
-- Edited on 5/30/13 11:11 AM --


Quote:
you are listed on the contest report .. but can't seem to find the review to make sure they are linked up.
Are you in the midst of working on it?

there's no review for either item, and I don't see a way to edit the entries? I have photographs of both items:


You need to write reviews. You can have one review if it is the same pattern, just link the 2 photos to it.

Once they are up, I can edit the entry. That is part of my job, so no worries there.
When you have done the review (s) and connect it with the contest, it will show up in the gallery and I can connect that with the report from my end.
Questions about points



Quote:
When you complete an entry for the contest, there's a help button next to each value you must enter. Next to points earned box, the help button instructs you to enter 1 point for every item completed. If I remember correctly, the example given is a pair of pajamas; for items sewn, a pair of pajamas would count as two items (top and pants), but for points earned, the same pair of pajamas would count for 1 point.


It says this: "Give yourself one point for each piece sewn. Items like twin sets and PJs are considered as two."

However, that part of the Contest Entry Form only applies to contests where points from number of pieces sewn is relevant. In this particular contest only points from yardage sewn is relevant...

...we ignore the entry box that says to count points for individual items made, as in a set. It doesn't apply to this contest because the goal of this contest is about using up stash fabric ...
Terri



Quote:
I just added my first project to the contest; it was less than 1 yd. so I tried to leave the points at zero but it wouldn't allow me to submit unless I put a number in the Points box. I know it should be zero--how does that get fixed?


The system doesn't count partial points. So it has to be 0, until a whole yard is counted. But soon enough you will get the next project up and move on the points bit.



Quote:
So just to be sure I understand, when we enter a project, we should have the same number in the "yards sewn" and "points" boxes (unless it's under a yard, which would give a point value of 0)? If the next item I make uses 1.5 yards, do I put 1 point, or 2 points, since the 1/2 yard combined with my other 1/2 yard makes for one whole yard?
In other words, are we supposed to keep our own cumulative tally, or will that be done for us? Thanks for your help!


The contest committee explained that contestants should track their yardage. So you keep your own cumulative tally. We keep an eye on it but it is rather based on the honour system.


Quote:
there's no review for either item, and I don't see a way to edit the entries? I have photographs of both items:


You need to write reviews. You can have one review if it is the same pattern, just link the 2 photos to it.

Once they are up, I can edit the entry. That is part of my job, so no worries there.
When you have done the review (s) and connect it with the contest, it will show up in the gallery and I can connect that with the report from my end.
-- Edited on 6/4/13 6:43 AM --


Some people are finding it hard to get photos on the reviews so they can show up in the gallery. Here is a snip from Deepika's instructions on how to do that. Deepika's words are in normal print and mine are in italics.

>

As Deepika says next, you need to add a thumbnail at this point. Then if you need to connect the review to this contest, you will get the next screen after loading the thumbnail.

If you have already connected a review to the contest, the programme should give you the option to add more reviews...it will know what contests you are currently taking part in.

The actual wording and look may have been updated since these instructions, but it will still be about requiring the same type of information.
-- Edited on 6/23/13 5:31 PM --

Updating a previous review to include a new project from the same pattern


Quote:
from Judy Kski
I did the standard editing, but it took doing the following steps in order to access the patterns I've already written reviews for and enter the one I'd updated in the contest. This is how to do it:

1. On the Gallery page, click on Contest Report.
2. Scroll down to your name and click on the yardage total.
3. Click on Add more items at the top of your Progress Report.
4. Click on Fabric Stash Contest 2013 on the Contest Choice page.
5. When you enter the pattern company, all patterns you've written reviews for will populate. Using the drop-down menu, click on the one that you've updated. After that, just fill out the form as you normally would to Enter a new Project.
6. After clicking Submit, look for the updated review in the Contest Gallery.


-- Edited on 7/16/13 7:32 AM --

------
Sandy in the UK
A practitioner of the Chop, Chop, Sew, Sew method of sewing
(otherwise known as Make It Up in Your Head!)

Sew Whatever


UNITED KINGDOM
Member since 5/24/10
Posts: 842





In reply to SheBear0320 <<



Date: 5/15/13 1:57 PM

well, you could take something along!
But great idea for laying things out ready for your return.

------
Sandy in the UK
A practitioner of the Chop, Chop, Sew, Sew method of sewing
(otherwise known as Make It Up in Your Head!)

Sew Whatever


UNITED KINGDOM
Member since 5/24/10
Posts: 842

1 member likes this.




Date: 5/15/13 3:12 PM

Here is a bit of inspiration for you. I hope you aren't still having winterish weather like we are But if you are, you might like a shrug.

Tanit-Isis has a good shrug pattern on her blog.

multi size Vintage Shrug Pattern
I made it up for the 2012 Fabric Stash contest with a circle skirt.

I needed the shrug a bit bigger than hers to cover my bosom, so here is what I did.
I split it parallel to the fold (draw a line between the corners of the small size) and open it up about 5cm. Then redraw the lines. This gave 10cm more overall and came round my bosom better. As it was, it sort of hit where a shoulder princess style line would go. HOWEVER, that will make the sleeves even longer, so I cut the sleeve length on the 'new' medium size sleeve length.

And of course a circle skirt uses a LOT of fabric.
To save my brain from the maths, I used the Circle Skirt Calculator from Patty the Snugbug. Circle Skirt Tutorial

It was so great, I made another shrug and circle skirt for my sister as well.

I don't work with knits much, but both of these went together well with the overlocker. I am sure they could have been done just as easily with a sewing machine and some other edge finish.

Got any ideas for clothing patterns that use a lot of fabric? (keeping in mind only 5 yards count towards the total.)

------
Sandy in the UK
A practitioner of the Chop, Chop, Sew, Sew method of sewing
(otherwise known as Make It Up in Your Head!)

SheBear0320


Advanced
Manitoba Canada
Member since 4/8/08
Posts: 3912





In reply to Sew Whatever <<

3 members like this.



Date: 5/15/13 4:08 PM

Since I sew for a living in addition to sewing for myself and my family -- my 3 week vacation is definitely not going to include any actual sewing.

Although it will include some fabric shop stops along the way -- I'm going to be in Chicago for 5 days as part of the trip so I'm sure I'll find myself at either Vogue or Fishman's (or both).

I mean after all if I'm going to sew up some of the stash I should be on the look out for some new additions.

------
Sheila
"sewing very slowly to fill an empty closet"

2014 Stash Busting Sew-Along:
56.0 yards sewn (as of 08/13/14)
113.125 yards purchased (as of 08/13/14)


Sew Whatever


UNITED KINGDOM
Member since 5/24/10
Posts: 842





In reply to SheBear0320 <<

1 member likes this.



Date: 5/15/13 4:38 PM

and why not!
I can see why you don't want to take it with you!

------
Sandy in the UK
A practitioner of the Chop, Chop, Sew, Sew method of sewing
(otherwise known as Make It Up in Your Head!)

Restart06


Intermediate
USA
Member since 10/29/06
Posts: 2416

1 member likes this.




Date: 5/15/13 7:17 PM

Wonderful!!! I think I can take pics this time (fingers crossed) and all my stash qualifies as I have been fabric fasting for month!!!!
It is time for me to make those quilts for Christmas for kids I have been planning, and got to start my list and check it twice!!! Thanks!!

------
There is no easy way! quote from my Grandfather
Sharing is caring!








KiwiWendy


Advanced
International AUSTRALIA
Member since 8/24/02
Posts: 2892

1 member likes this.




Date: 5/16/13 2:18 AM

I'll be joining in, and as I've bought so little fabric this year I can easily know which is stash and which isn't.

------
Sydney, Australia

Sew Whatever


UNITED KINGDOM
Member since 5/24/10
Posts: 842



Date: 5/16/13 4:50 AM

Cool Restart, I guess they must be the type of quilts that go together quickly?
fabric fast? have you found that easy?

KiwiWendy, it will be good to have you. What kind of things do you like to sew?

I am hoping to sew along with everyone. I need some blouses. I went through a skirt making patch recently, but have been rotating one or two blouses that go with them. Why am I attracted to print blouses and skirts with motif or plaid? I need something that goes with something else.

------
Sandy in the UK
A practitioner of the Chop, Chop, Sew, Sew method of sewing
(otherwise known as Make It Up in Your Head!)
Printable Version
* Advertising and soliciting is strictly prohibited on PatternReview.com. If you find a post which is not in agreement with our Terms and Conditions, please click on the Report Post button to report it.
Fit the Tee to a T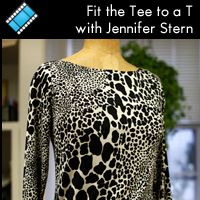 Restyling with Exposed Zippers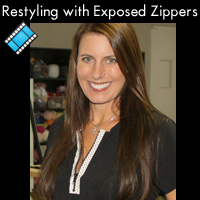 McCall's 6116

by: Naninak
Review
Shapes Nine Lives Vest Pattern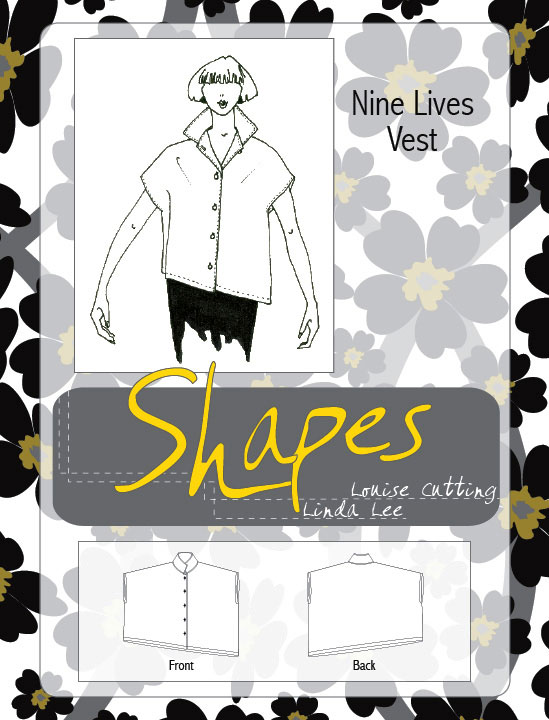 Buy Now
JSM-Pant 1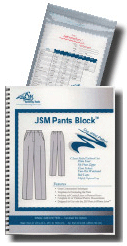 Buy Now
Deer&Doe Blouse Airelle

by: VeroSewsSt...
Review