aprilla

Member since 6/2/12
Posts: 367
Skill: Beginner



Subject: Brother 1034D using heavier fabrics/layers and threads Date: 5/17/13 5:30 AM

I'm impatiently waiting for my 1034D and looking at all sorts of projects and videos, which is making me even more excited. There's so much shared, it's amazing.

While wanting to do everything! I am now getting cautious, I don't want to break it before I even get it LOL

In anyone's experience, can you give a guideline as to what the machine shouldn't be asked to do? What amount of layers / types of fabrics will upset it? Are there fabrics /layers , thread weights / types or even yarns that shouldn't be considered?

Thanks for any thoughts
:)

ps
As a real example I have been successful at making piped dog beds with some heavy textured upholstery fabric. My Janome seems to adore heavy fabrics and layers! However I cut up old duvets as the filler pads and in truth we did not do a very good job of securing the cut sides of the duvet stuffing. I did do a zigzag with the sm but it doesn't seem very secure and I worry that in the washer it will all fall apart resulting in no dog beds and no washer LOL
Could the serger be asked to run around the edges of the duvets to 'seal' it for the pads?
How much damage can I do by asking it to try?

-- Edited on 5/17/13 5:49 AM --
-- Edited on 5/17/13 5:50 AM --
-- Edited on 5/17/13 6:01 AM --

beauturbo

California USA
Member since 5/2/09
Posts: 4972
Skill: Advanced



In reply to aprilla

Date: 5/17/13 2:36 PM

The feed dogs need to be able to carry the fabric though by themselves, with no pulling and tugging from you, to be making that happen. So, if the feed dogs are not carrying the fabric through the machine all by themselves, and you got a grip on the fabric and trying to "help them along" by instead trying to force the fabric though instead, pulling and tugging, that is how you most often bend up or snap off a looper.

Good example of that was my sister whom had had a very nice elna overlocker for more than a decade and used to make all sorts of stuff as in clothes with it. No problem. But then she started an upholstery business and would use it for drapes sometimes. Still no problem. But, the temptation to stick some way too heavy upholstery fabric in it one day was just too much for her, and yes, she did snap a looper off. And yes, she was pulling and tugging on that fabric and that is why. So if you have to pull and tug to try to force it through, then you know it's just too much for the machine and while doing that, that can happen.

When it's making and forming stitches, those loopers are moving very fast and crossing each other just very close and very little clearance between the two of them, and you got the needle going down into the fabric at the same time. If you exert un-needed pressure and pulling/tugging forces on the fabric, (what is what happens if feed dogs cannot carry the fabric though all by themselves instead, and you are trying to drag it more manual with your hands through there instead and the needle in there too, somethings got to give and then needle can hit stitch plate, break out the pins in it, or a needle hit to a looper, or looper get snapped off, and just all that kind of stuff.
-- Edited on 5/17/13 2:38 PM --
-- Edited on 5/17/13 2:50 PM --

aprilla

Member since 6/2/12
Posts: 367
Skill: Beginner



In reply to beauturbo

Date: 5/17/13 3:55 PM

Thank you beauturbo, that's very helpful.

The duvet itself while looks thick and fluffy actually isn't too dense and can be pressed down quite easily, if bulky and awkward. So, it might be ok, and it would suit me very well to seam it all around with the serger but I'll be patient and will not attempt it until I've got a bit used to the machine, so I can recognise its sounds and notice if it's struggling. I didn't intend to use the serger for the rest of that project, the Janome seems to enjoy such work :)

I've come across so many projects that have interested me since I ordered the serger, giving me more and more ideas. Way more than my original of just finishing seams and a bit of knits. It's very exciting.

Marie367

Ohio USA
Member since 5/28/11
Posts: 4746
Skill: Intermediate



In reply to aprilla

Date: 5/17/13 4:03 PM

Hi Aprilla, I had that Brother serger. It is a workhorse and a tank. However, I don't think it would do this very well. That type of fabric and layers would push the best home serger. One layer would certainly work with the right needle. One advantage of that Brother is that it takes regular sewing machine needles. It is such a simple serger but you can do so many things with it. I was not too adventurous. I stuck to a standard stitch and rolled hems. I hope you get it soon so that you can start playing with it!


beauturbo

California USA
Member since 5/2/09
Posts: 4972
Skill: Advanced



In reply to aprilla

Date: 5/17/13 4:08 PM

If you feel it's at heavy, or iffy, or you are getting into "iffy territory" make sure all the weight of the fabric or item is actually supported on your table to the left of the machine, and not just not all hanging off down the table, pulling and weighing something down even more that way either. Just since I think those pulling and drag factors that tend to be going into "dangerous and about to break something ground" don't even have to be your hands always, could just be even the weight of something real bulky pulling at where the needles are going in and loopers need to move too.

If it was something like a pillow edge and kind of puffy and tall, I think if you sewed it first with a sewing machine straight stitch at least 5./8 of an inch in from the edge, that would stabilize it more, give more strength to it, and just also compress any layers possibly. Then if you feel safe running it though the over locker, next to that, you could use only a 3 thread overlock, you don't even need the 4 thread one at all, and also your stitches could just be a lot farther apart. That would sew in there faster and travel though better maybe and just have lots less stitches in it too.
-- Edited on 5/17/13 4:45 PM --

DonnaH


Texas USA
Member since 10/1/03
Posts: 2059
Skill: Intermediate



Date: 5/17/13 4:28 PM

I have a (relatively new) 1034D. I used it sew my giant floor pillows.

I tried to do the zippers with my regular sewing machine, but it seemed to not want to use the heavy duty upholstery thread I was using.

The serger had no trouble with that thread (used in the left needle, with regular thread in the right, and serger thread in the loopers). I didn't notice any change is speed (or any other signs of heavy going) when I had to use it to finish the zippers. That was 2 layers of heavy cotton duck plus the tape on a metal zipper.

I have used it since for several lighter weights of fabric (and many different threads) with no problem.

aprilla

Member since 6/2/12
Posts: 367
Skill: Beginner

1 member likes this.




Date: 5/18/13 4:52 AM

@ Marie367
I was very impressed by the *love* people had for this machine here, and everywhere really. Naturally, I was going to buy the BL Evolution 2, 3,or 4 - yeah like when?? But in fact there's way more real person support for the 1034D, Once I looked into it seriously it's amazing me. Actually I am so very content with my choice and really it was only like you to do a bit of nice finishing... until my brain went into too much information overdrive, which happens. After I actually have it we'll see what I really do with it LOL It might just sit beside me, me with coffee 'lil Bro with oil, and watch toturials :)

@ beauturbo
Good info, much appreciated. I have an old drop leaf table and can set the 1034D to one side with the rest of the table as support. I guess I could have done that with the sm but it never occurred to me, doh! Thanks :)
I wasn't planning to use the upholstry fabric under the serger, just to finish the edges of the cut up duvet (maybe) with it. I think that's what I will try, if/when I do it. Sew the straight stitch first... and go gently. But not until we're familiar with each other.

@DonnaH
I'm very fortunate, so far my Janome has loved anything I put through it, with a particular liking for heavyweight and layers! It surprised me how smooth and even it is with such projects. Butda 9735 was my first project (reversible fleece baby outfit with hood) and all the layers just glided through, even over seams. I'm not recomending it or that, it just impressed me so! but I'm a pretty raw beginner so can't make real comparisons. But because of that it's interesting to me the 1034D was happier with the heavy duty work than your machine. I guess as the loopers don't penetrate they can take thicker weights? These are weird machines!



The research I did before purchase was for different machines, now that I've committed I'm searching out specific information for the 1034D and am so very excited by the variety of things it is being asked to do, and does happily. I really thought I wanted it to finish seams and do some knits but now my head is spinning with so many other ideas, I need to write them down LOL Yarns, metallic threads, wire and beads.... so much I'd never consider, or wear, but it's still exciting :)

Once I moved from a bit of pinking and started sewing things with nice french or flat felled seams I was never going to sew without nice finishes I thought. Then when I moved from pj bottoms to pants/trousers I had to unrip ..... it's quite difficult to do more seam fitting at the same time as having nice seams, mentally harder to just rip them out LOL So I thought I could do seam serging after. Now I might be too distracted by other serger projects to ever get to that fitting plan LOL

I hope it comes Tuesday/Wednesday. After Wednesday I have two one-day work weeks.... free-ish to serge away! I've already announced there'll be no dinners!
-- Edited on 5/18/13 4:55 AM --
-- Edited on 5/18/13 4:55 AM --
-- Edited on 5/18/13 5:17 AM --

Marie367

Ohio USA
Member since 5/28/11
Posts: 4746
Skill: Intermediate



In reply to aprilla

Date: 5/18/13 10:20 PM

I hope you will get it in time for your days off. You will never go back to being without a serger. It is addicting in a way; I serge everything which is so funny. I remember when they came out with home sergers. I looked at them and thought no way was I going to mess with 4 tensions. But now, I will never be without one!

aprilla

Member since 6/2/12
Posts: 367
Skill: Beginner



Date: 5/19/13 5:37 AM

It's a surprise to me to be so excited about this purchase LOL
I sewed a little in school (30 yrs ago!) so I guess when last year I decided to get a sewing machine I had a good inkling of what it could do but this is uncharted territory. An adventure.

I've decided a table runner for my first project. A friend is visiting next Friday and the fabric I bought to make kitchen curtains with but never made because I did a window seat cushion instead (lol) is looking at me accusingly. It could be very nice for the visit :)
LOL

Sewing Plans.... nervous about them, somehow they don't seem to become reality


Marie367

Ohio USA
Member since 5/28/11
Posts: 4746
Skill: Intermediate



In reply to aprilla

Date: 5/19/13 8:58 AM

Join on the on Slow Sewing Along thread under the Sew Along THread. Alot of us have the same issue-things get in the way and we just don't get things done. Welcome back to sewing! It is always an adventure!

Here is the link:

Slow sewers
Printable Version
* Advertising and soliciting is strictly prohibited on PatternReview.com. If you find a post which is not in agreement with our Terms and Conditions, please click on the Report Post button to report it.
Online Class
Fun with Fitting - PANTS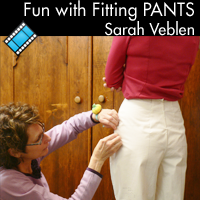 Online Class
Blueprints to Blue Jeans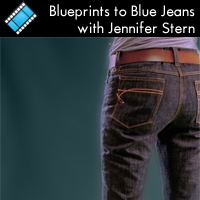 Vogue Patterns 7823

by: FreyaStark
Review
Jeans for Real People DVD Set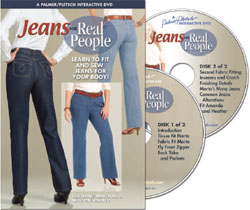 Pattern Details
THE COLLARS - A CD Book by Kenneth King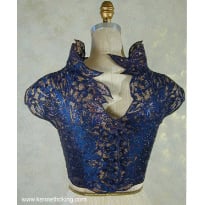 Pattern Details
Folkwear 238

by: marusya gr...
Review