Alana123

Member since 5/9/13
Posts: 5



Date: 5/18/13 9:22 PM

Hi,
i recently posted the other day about some trouble I am having with my serger. Basically, every time I go over a serged seam, or serging in anything other than two flat pieces of fabric, it seems to get caught up and serge in place and i have to force/push it through. its almost like it gets stuck, and it pushes the top seam out of the way. i have attaches some pictures, some of a garment i was attempting, others just on scraps of fabric i used as i tried to figure this out... i know that my tensions are a bit off in some of these... as i was constantly switching them around... but regardless of my tenions, foot pressure, differential feed, cutting width, this same thing happens! driving me crazy! i can get a beautiful flat seam with just two pieces of fabric together so i dont think it is a tension issue. thanks to everyone for taking a look i appreciate it! I know a "hump jumper" has been suggested, but i am not going over thick seams at all, my serger should be able to handle this! and i also have tried putting the serged seam allowances going in opposite directions to try to stack up against eachother and NOTHING works!!



-- Edited on 5/19/13 4:03 PM --

beauturbo

Advanced
California USA
Member since 5/2/09
Posts: 3743





Date: 5/18/13 10:00 PM

I don't think you can email an image, to here, and when I try to open your image file, my computer thinks it's a ms Outlook kind of file, and maybe an attachment kind of file there. Instead I believe you have to have your image hosted someplace, and just link to it instead. So more something already up and hosted someplace, and with a common used internet kind of graphics extension on the end of it. Like .jpg or .gif or such.

But if you mean the tip of your pressure foot is prone to get caught up and move into the actual crossing seam allowance when trying to sew over something, when that crossed seam allowance is folded away from you, and you are sewing forwards, just because it's sort of there, and gets entrapped into it there in the fold, that has happened to me both on sewing machine and serger.

To try to avoid that, it helps to sew over it in the direction of the fold, then the foot can't even have a chance to get caught up in it and stop your sewing from continuing. So have the crossing seam allowance on the top of the fabric pressed or folded to one side , in such a way the foot is going over it the same direction it's folded over at.

If you have not pressed it, to make it lie flatter, that might help too.

Or just sew up to it, just about to the place the end of the pressure foot is touching it, and about to slip under and get trapped by the fabric fold there, and stop, lift up the foot or even just the toe of it a bit, and turn the fly wheel by hand a revolution or two, to make a stitch or two by hand, to get past and on top of it first, then use the foot pedal again. You could try some of that, that might make it more easy to get over lumps of fabric, with folds in them.

katski


Intermediate
Alabama USA
Member since 3/15/10
Posts: 12

1 member likes this.




Date: 5/19/13 10:33 AM

Hi. I have the same serger and the same problem. I recently asked a friend who does alterations professionally about the issue and she said it is the knife trying to cut through the bulky seams that slows it down. She suggests trimming down the seam allowance in the bulky area to 1/4" so the serger doesn't have to cut anything off when you get to that point. I haven't tried this yet so I can't relay my personal experience but it sounds feasible.

Let me know if you have any success! :)

------
susiehomemakermd.com

PattiAnnJ


Advanced
USA
Member since 12/3/06
Posts: 7652





1 member likes this.



Date: 5/19/13 12:38 PM

This sounds very reasonable.

------
"Improvise, adapt and overcome." - Clint Eastwood/Heartbreak Ridge

Alana123

Member since 5/9/13
Posts: 5



Date: 5/19/13 12:47 PM

Hi, thanks foryour replies!

I dont think this is a knife issue, as it does the same when I serge right along the edge without using the knife. it isnt really bulky seams either, it does it on seams with fine knits! I think I am going to have to take it in to get it repaired- which seems like a shame to spend even more money on a brand new machine!!

katski, do you find you have trouble with non-bulky seams as well? for example sewing across a joined waist as you sew a side seam. (if you sew clothing!)

Doris W. in TN


Intermediate
Member since 2/9/04
Posts: 8138



Date: 5/19/13 2:02 PM

One thing I noticed in the PhotoBucket pics is that often there isn't enough fabric to fill in the overlocking loops at the edge. Whether that has anything to do with your problem, I don't know.

------
iPad's auto-correct is my enema.

Marie367

Intermediate
Ohio USA
Member since 5/28/11
Posts: 2676





Date: 5/19/13 3:29 PM

Maybe your fabric isn't feeding correctly in general and then gets bogged down at the seam making the situation worse. Have you tried adjusting the foot pressure and the differential? Did you put new needles in it when you got it and are they the right ones? I have a new Elna that was serging badly. It is suppose to be "automatic tensions". However, the book stated to adjust tensions as needed. I had to play around with it some but it makes a beautiful stitch now. So tensions might be off a little too (if you adjust tensions do one at a time). If it needs repair or adjusted, it should be under warranty if you have a dealer in your area that can do the work.


Nonette


Advanced
Member since 3/11/09
Posts: 255





Date: 5/19/13 3:33 PM

Hi, I have the same machine which also gave me a little trouble in the beginning. I called Juki customer service first and they had a tech contact me. I explain the issues to him and he suggested I use JLx2 needles. And it solved my problem which also included skipped coverstitches. I am not sure if they are included with the extra needles the machine came with, but your dealer should have them. Hope this helps.

Did you purchase your machine online or from local dealer?
But before you take it back for service, contact juki customer support first. they are very helpful and stand by their warranty on their machines.

beauturbo

Advanced
California USA
Member since 5/2/09
Posts: 3743



Date: 5/19/13 3:58 PM

Looking at your picture now, I can see what is happening as when your fabric with the crossed seams goes though, it's not feeding though good, and the fabric gets retarded, and so instead of having the stitch length between stitches like before and nornal, with the fabric retarded like that right there, you get a very close and tight stitch length with all your stitches stacked up so every close together, it almost like a satin stitch, or just like you turned your stitch length knob almost to the smallest stitch length you could get.

I understand you are not doing that, on purpose, but when the fabric gets held up and slowed down and almost stuck there, same results happen.

Also take your fingernail and or an old piece of tights or panty hose or such and run it and them, all over your stitch plate and the stitch fingers that stick out of it and your pressure foot, and see if it snags or catches on anything. Maybe you got a rough spot from a needle hit on something there, that is snagging up your fabric, and more retarding it and holding it back, just when it's a bit thicker and you are even crossing a seam. If so, you might be able to find it that way.

To get rid of the problem, right now, without really solving it at all, machine or operator use wise, as you are sewing along and come to one of those places, just change your stitch length control to the very most wide open stitch length you can get. I think that will make the feed dogs move more and further right there, and I believe reduce that cramping up, and stacking up of all your stitches right there.

A bunch of things could actually make that happen there though. I kind of doubt it's your needle at all though. It could be a dull or pin notched knife, as harder to cut though many layers than just two, so since it's new and they probably gave you an extra upper knife blade, and even though you probably could not have worn it down yet, you could have for sure already notched it with a pin or something, so just put the new upper knife blade in and see what happens.

You can also change your pressure foot pressure when you come to those spots, either more or less back and forth if you want to. You could try that. Those are three things to try.


-- Edited on 5/19/13 4:03 PM --

Rosews13

Advanced
California USA
Member since 1/17/10
Posts: 1249



Date: 5/20/13 0:08 AM

I have the 734 and was so disappointed at the beginning but finally worked it out. I will link you to the thread I started and the solution that worked for me to solve another problem which might help you solve yours too. I also have put a little piece of thin cardboard under the left side of the foot as I approach the seam like I mentioned earlier in the thread you started PLUS increasing the pressure to H before the seam so the foot will grab the thicker part. It is a pain, but what can you do?here's link
Printable Version
* Advertising and soliciting is strictly prohibited on PatternReview.com. If you find a post which is not in agreement with our Terms and Conditions, please click on the Report Post button to report it.
Serging Ahead with your 5 Thread Serger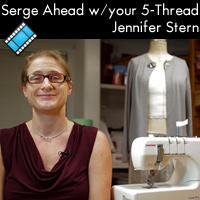 10 Clever Techniques To Help You Sew Like a Pro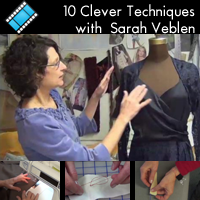 New Look 6735

by: Sheila457
Review
Christine Jonson Inset Jacket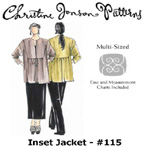 Buy Now
Sewing Workshop Now & Zen Shirts Pattern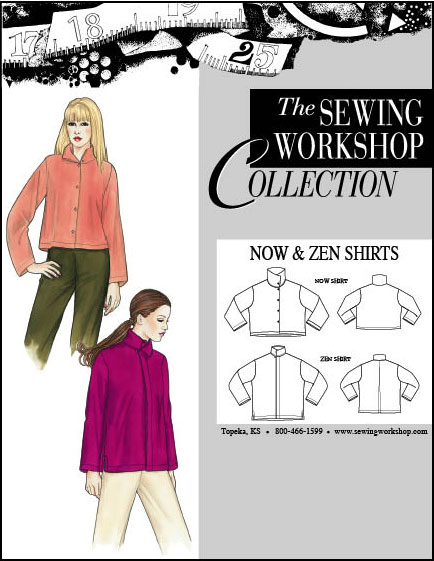 Buy Now
Self Drafted Pattern 270736-1004

by: GoodbyeVal...
Review