deegz

Intermediate
Member since 5/28/13
Posts: 2



Date: 5/28/13 9:40 PM

Hi All,
New to PR and sewing and need some valued opinions - I am absolutely confused after looking over all different types and models of sewing machines.

Would you kindly give me some advice on your favorite features of your sewing machine (like needle threader, drop in bobbin) or a feature that you wish you had on your sewing machine?

I'm not sure what kind of sewing I want to do, other than maybe making curtains or a quilt someday, or just being able to hem a pair of pants!!

Your suggestions will be kindly appreciated.

Thanks.

Deegz

Marie367

Intermediate
Ohio USA
Member since 5/28/11
Posts: 2362





Date: 5/28/13 11:17 PM

Welcome to PR! I can understand being confused about sewing machines. So I would suggest start with your budget. Do you have any experience with sewing at all? My daughter, who is 22, is talking about learning to sew. Her reasons are similar to yours-maybe hemming pants, and making home deco stuff. If she takes an interest, I will get her a mechanical Elna like this one Elna My dealer demonstrated one of these mechanical Elna's and it was very nice. I think it is a great machine to learn on; my dealer was selling it for $399. She said the Janome version was $299 but she didn't have one in the store at the time. Almost every brand has something that would be great to start with. Can you go to some dealers in your area and see some machines? That might help you decide. You can get some brands and models that you like and look on here at some of the reviews. Not sure if this is much help but there are many choices. The more expensive machines have more bells and whistles (like needle threaders). The bells and whistles are nice but tend to add to the cost. I don't think a beginner needs all the bells and whistles to get started. It just really depends on your budget and what features you like. HTH

SandiMacD


Intermediate
Florida USA
Member since 2/8/09
Posts: 2564



Date: 5/29/13 6:49 AM

Sewing machine types and features are geared to what you like sewing. Since you are new and searching I would suggest you start with inspiration. The things you mentioned- garment alterations and curtains require a basic mechanical machine.
That doesn't mean a basic cheap machine which can lead to frustration because it doesnt work properly. It means basic in features and good quality. Can be a tried and true vintage or classic (Singer, Kenmore, Pfaff) or a new one like Elna, Janome or Brother. Set your budget of 250-350 and look around.
With young eyes, a needle threader is not needed. It should have straight, zig-zag and stretch stitches. It should run smoothly, sew straight stitches and the thread should look even on the top and underside. A knit, a heavy woven and a light sheer should feed through evenly. Whether the bobbin us a drop in or a vertical really doesn't matter. I have machines with both types.

Use that machine to explore. Take some Craftsy Classes. Get a good reference book. Join ASG and learn from experienced sewers on a variety of machines. Utilize PR. See what you enjoy sewing over the next 5 years. By then you will know what features you want in your next machine.

Your next one will probably be a computerized machine and that's where you will make hard choices on features vs cost. You will probably keep this basic mechanical machine forever because you will find it does some thing better, easier or faster than your new fancy computerized one with the needle threader and thread cutter.

Sewing is like cooking. Kitchens have a variety of appliances- ranges, ovens, microwaves, etc.
Eventually your sewing room may have a mechanical, a computerized, a serger and perhaps a combo (sewing & embroidery). Some cooks never make it past the microwave and some sewers never need more than their first machine. That's not bad- we see folks posting that after 40 yrs they are thinking of getting a new machine. Which means they love that mechanical one but want to try learning something like embroidery or do fancy stitches or perhaps get a needle threader for aging eyesight.

Once you have started your search, post what you find to PR and tell us what you found- the model, new or used and the cost. PR Members will offer opinions on those individual models- if the price is reasonable and if the machine is a good performer.
-- Edited on 5/29/13 7:07 AM --

------
sewing brings joy and meaning to my life...

PattiAnnJ


Advanced
Ohio USA
Member since 12/3/06
Posts: 7350



Date: 5/29/13 10:13 AM

Visit your local sewing machine dealers and tell them what type of sewing you would like to learn to do.

They should be able to help you choose.

A dealer should also offer more than just the one "get acquainted with the machine" lesson.

Buy from the dealer who takes their time helping you and you are the most comfortable with.

------
"I don't give them Hell, I just tell the truth about them and they think it's Hell." — Harry Truman

"Improvise, adapt and overcome." - Clint Eastwood/Heartbreak Ridge

ahrizel


Beginner
Member since 4/22/12
Posts: 300





Date: 5/29/13 6:41 PM

Oh yes,the confusing world of sewing machine shopping:) Others have already given you good advice, but I'll add to it. I've sewn on and off for years, but much more seriously over the past year or two. Two machines at my house, a twenty year old mechanical machine and a new computerized machine. The mechanicals are usually sturdy, but lack the fancy touches of a computerized machine. First question, what is your budget? That will really influence what you get. If it is low, then a secondhand machine is your best bet. Many older mechanicals are still around and going strong. If you have a little wiggle room, then more options open up.
What do you like in your life, all the fancy gadgets or a simple approach? When you get a machine, go to a good local dealer. Spend several hours playing with the machines. A decent dealer will provide classes to teach you about your machines for free. Aim to get as much machine as you need at the moment, with a little room to grow. If you decide you like sewing you want a machine that will still work for you when you are no longer a beginner.
As for what I like or what is useful? You can get 95% of sewing done with a straight stitch and a zigzag. But other things make it a lot easier to do. A stretch stitch is helpful for knits. I personally love my needle up/needle down feature. Thread cutters can be very nice, and speed controllers are very useful. I love my decorative stitches, but they are not necessary to start out-unless they are necessary for you. I prefer my drop my drop in bobbin, but I can use either, my machines have both. If you are considering quilting, be aware you do not need a 'quilting' model of a machine. In fact you can sew an entire quilt on a straight stitch only machine. Feed dogs that can drop or be covered are necessary though, but they are a common feature. For what you have told us, I would recommend a needle up/down, droppable feed dogs, and a speed control. But those are just a recommendations for features that I think would make your sewing easier. Except for the feeds dogs, non of them are necessary for the sewing, just nice.
Sewing machines are very personal to people, you'll hear people saying that they bond with their machines. And no machine is perfect to everyone. Check them out for yourself, spend time sewing in the shop. Ask for recommendations, they should be helpful but not over pushy. If you are not comfortable the staff, don't buy from them. You'll be taking the machine in for classes and service, you need to be able to work with them. Remember the golden rule for sewing machines, if you like it and it does what you need it's a good machine for you. Have fun shopping, and let us know what you get.
Mary

deegz

Intermediate
Member since 5/28/13
Posts: 2



Date: 5/30/13 8:16 PM

Thank you all very much for your replies. They have certainly given me a lot of info to think about.

Deegz
Printable Version
* Advertising and soliciting is strictly prohibited on PatternReview.com. If you find a post which is not in agreement with our Terms and Conditions, please click on the Report Post button to report it.
Understanding Interfacings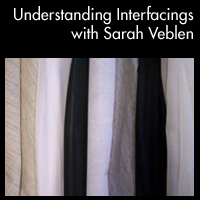 Fit the Tee to a T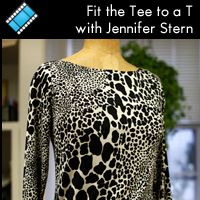 Ottobre Woman Magazine 02-2008-06

by: cerulean
Review
Burda 7232

by: juliamorle...
Review
8 1/2 inch LEFTY Dressmaking Shears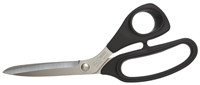 Buy Now
Paradiso Designs Perfect Pillows Pattern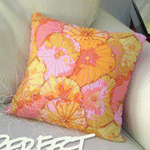 Buy Now