Gardengirl9

Member since 6/3/13
Posts: 3



Date: 6/3/13 1:13 PM

Hello, I am a "newbie" to this forum, actually sewing in general. I have had sewing machines in the past with less than good results, even throwing money at them. I don't think it is me, but it could be !

I am looking to begin again with a used machine. I just need something off Craigslist, something I can use when I need to make something simple. Solid and a good machine. I have found an older White 782 for $50.00 locally. I have also found a Viking 6570 Husqvarna Colormatic for $135.00 obo locally. I am drawn to the Viking and am waiting to see if it has had the cam shaft changed out as I read about those breaking. I wonder if I would be getting in over my head with the Viking, cams, etc. when I am such a novice.

Any help would be appreciated. Oh, I also found a Singer 1725 for $20.00 locally that said it has only been used about 12 times. I read it is a good beginner machine but have read about Singer not being as solid of a machine as it once was. I have a Singer Featherweight now and am having problems with it too, after having it tuned up even! My mom had one that ran perfect every time so I am sad that mine does not. I like the thought of a solid, metal or otherwise basic machine but that Viking 6570 is pulling at me. I don't want to get in over my head though and have to put money into it, or have it be too complicated for me.

My history is that I am now a Grandmother and would like to take a beginner quilting class at my local Quilt Shop and maybe begin in that direction. Also make a few things for my Grandkids. I have made clothes before for my girls when they were small but am a basic beginner. In Home Economics in school, I love the cooking half of the year more and only did what I had to do to pass sewing (sorry girls and boys :o) But now I find myself drawn back to sewing. Thanks for any advise anyone might have....I appreciate it !

Annie- oh


Colorado USA
Member since 2/7/04
Posts: 1782
Skill: Intermediate



Date: 6/3/13 1:29 PM

I hesitated to suggest a Featherweight, but since you have one...

Have it serviced by a good shop and I don't think you would be sorry.

------
I try all things. I achieve what I can. "Moby Dick"

We stand here confronted by insurmountable opportinities. Pogo

Marie367

Ohio USA
Member since 5/28/11
Posts: 5535
Skill: Intermediate



In reply to Gardengirl9

1 member likes this.



Date: 6/3/13 2:10 PM

I highly recommend an old Kenmore in good shape. I bought one in 1980 that is still going strong. It is not great with knits but will sew a wad of denim with no problem. You can usually find them for a pretty reasonable price (less than $100) and if in good shape will and taken care of will last a long time. I assume mine will outlast me. It is a 158 series. Here is an example off Ebay:

Kenmore

This is not the exact machine that I have but these were made over several years.They all look nearly the same. I would think they come up in your area too. Mine has a super high shank so I can't buy a walking foot for it which might be one reason that I have trouble sewing knits on it. All I have to do with mine is give it some oil now and then. HTH

Oh and welcome!

-- Edited on

6/3/13 2:10 PM

--

Annie- oh


Colorado USA
Member since 2/7/04
Posts: 1782
Skill: Intermediate



In reply to Gardengirl9

Date: 6/3/13 4:26 PM

PS : I should have said that FW's have a reputation for sewing one of the straightest seams known. They just sing as that straight stitching goes along, so they are especially prized for quilting. Actually, I'm using my FW more and more for clothes sewing since purchasing my second one a few months ago.

Also, some of us buy (or keep) a FW for their superior, never fail buttonholes. A buttonhole attachment is needed but they are around if one did not come with a machine.

You can also purchase a zigzag foot, and lots of accessories that are often reviewed to work better than expensive machines.

You might enjoy reading the Featherweight Fanatics Forum on Sewing Machines here on PR.

On the other hand, it is always fun to buy a new machine.

-- Edited on

6/3/13 4:28 PM

--

------
I try all things. I achieve what I can. "Moby Dick"

We stand here confronted by insurmountable opportinities. Pogo

PattiAnnJ


Ohio USA
Member since 12/3/06
Posts: 9158
Skill: Advanced

1 member likes this.




Date: 6/3/13 4:40 PM

Sewing machine dealers have used machines that you can test drive and see if you can carry them.

Don't sell Singer short because of ancient history. I have an inexpensive 1507 that sews as well as other brands I have physically tested and no one could tell the difference when I showed them the side-by-side examples.

------
OLD CHINESE PROVERB: I HEAR & I FORGET; I SEE & I REMEMBER; I DO & I UNDERSTAND.


beauturbo

California USA
Member since 5/2/09
Posts: 5409
Skill: Advanced



In reply to Gardengirl9

1 member likes this.



Date: 6/3/13 5:47 PM

If you are a new sewer, I think you should take a "more experienced sewer of any age" with you when shopping on craigs list for anything. And make them test sew on whatever it is instead. Does not matter if you are 12 years old, or a grandma yourself at all. Just because I think a machine that actually works good and fine when sewn on is really good and fine just almost every time, at least just right then, but if you don't know how to use it, and can't test sew on it to even see that, or know how it should work, how would you ever know?

I would not want to sew on a Singer 1725 if I could help it at all. Just not the best of machines, but if it really works and for only $20, and you are super broke, you don't have to keep it and use it as your forever machine too long either. But I think unless you are really super broke, I would just avoid it.

I don't blame you and understand totally about being drawn to that Viking 6570 too. That was a nice machine. I have a even older Viking 6440 (among a bunch of other machines) that I still like a lot too, and would be much like it. I don't think the machine would be too much machine or too nice or too complicated for you or anyone at all. But, that 6570 probably does have the same kind of internal cam stack that is going to crack sometime eventually, just like my even older Viking 6440 one. Mine has never really never cracked yet, but the whole machine has been kept loose, and free and really lubricated all those years too which might help a bit, but eventually, it will probably crack there too. When that happens, unless I get the cam stack replaced, I would be stuck with only some sort of rather inventive ways of only just straight stitching instead. And that might be even only be after I pulled the pieces of that cracked cam stack out of there, where it had been jamming up the machine. It's not a huge big deal to me, when/if that happens sometime to me there, as I have many machines to sew on, not just that one at all. I kind of doubt the Viking 6570 you found local has had it's cam stack replaced, just because if it did, in any advertising you saw for it, they probably would have made a big deal of it right there even, and mentioned that, right even there. Just since to do that, it probably cost close to that or over that $135 they are even trying to sell it for.

If only counting those 3 machines, and you have a super limited budget, the old White 782 for the $50, if everything works nice, sounds like the best prospect to check out to me maybe, but that is if you bring someone along that knows how to sew on it, or maybe the person whom has it does and would really show you everything on it, and how to use it, and you could make sure it all works first?

There is probably nothing wrong at all with your old Singer Featherweight 221 machine as you already had it tuned up and it just worked fine for someone else that knew how to use it better. Since it does not work for you now, it's most likely it's just operator error on your part, and you probably only have the needle in the wrong direction or maybe a thread jam. But, at the same time it's only a straight sticher and if you now want to be able to sew on all fabrics and knits good, I think you at least need a real zig zag stitch to do that. So just keep it anyways, even if you just get something else for the sewing of more stretchy fabrics.
-- Edited on 6/3/13 5:59 PM --
-- Edited on 6/3/13 6:14 PM --

SandiMacD


USA
Member since 2/8/09
Posts: 2563
Skill: Intermediate



Date: 6/4/13 5:27 AM

If you can afford to get your FW serviced do so. There are techs that love working in them and will make it sew like butter.

But it won't help you with modern garments that need adjustable pressure, fabric feed or zig-zag settings.

Do you have an ASG chapter close? The American Sewing Guild mission is to educate and do community service. Its a great resource of experienced folks and those re-learning to sew. Some of our members meet at the library every month and sew KIDZ Quilts. A fun way to learn about quilting.

Still, even if I were new to sewing I am not sure I would buy whatever used machine an experienced sewer said was OK. It depends on what you sew. Garment sewers might not fully understand features important to quilters. Some do. And we all have preferences and assume others have the same.

So bring a good friend you trust. In the end, follow your gut. You are shelling our the money.

I don't own the machines you mentioned but others have commented on them so I would trust their opinion. My daughter had a White for many years. It did the job but when I gave her my Mom's Singer 301 she told me the Singer was way better.

I did own a Kenmore and gave it to my DIL- also agree it is a good machine.

Welcome to PR.

One things for sure- if you stick around here long enough you will see many of ys treat sewing machines like a cookie exchange. We buy and sell and changed out our collections (some just grow huge collections) quite a bit! So you can always re-list a machine that doesn't work out for you.

I hope you continue to have fun sewing and learning it.

-- Edited on

6/4/13 5:36 AM

--

-- Edited on

6/4/13 5:38 AM

--

------
sewing brings joy and meaning to my life...

Nancy Rhodes


Member since 4/8/02
Posts: 554
Skill: Intermediate



Date: 6/4/13 1:09 PM

rethread rethread rethread

follow the diagram exactly... can't say off the top of my head, don't use mine regularly but the needle is not "like today's" machines might be in wrong or you are threading from opposite direction as it needs to be. Don't give up on the FW!

------
... cleverly disguised as a responsible adult!

Gardengirl9

Member since 6/3/13
Posts: 3

1 member likes this.




Date: 6/4/13 2:36 PM

Thank you for the welcome and the useful information that was sent regarding buying a used machine and also on my Featherweight, I appreciate it.

A little update: I got my Featherweight out again this morning, wiped it down, put in a new Schmetz Universal #12 needle in (read they were the best), re-threaded it, checked the bobbin and took off again. It is running and stitching perfect! I think when I got it out of storage after having it tuned up, I had a few issues and just put it away again. A year or so passes and when I got it out last week to use it, the needle must have gotten loose among other things, the needle ended up breaking. I also had to use a long extension cord with it and the peddle was running so slow I wondered if it could be that as the first time I used it after service it was much faster. I got a shorter cord this morning to keep with the machine and it ran perfect! Perfect stitches even! Yeah!

So, I won't buy anything right now and see if this little wonder will suffice for the present. Now I have to fix it up a bit. It was left behind in a garage in a house we bought back in the 90's and it had sat in water or was very damp. The paint came off on the bottom back corner and even up onto the top of the machine, down to bare metal. The case was shot so when I got it serviced, I bought a new one. It now smells from the machine being in it so have been reading about that, have machine and case out sitting in the sunshine now. The paint is flaking off the back corner of the machine and there is dusty white residue..mold? Anyway, I am very allergic to mold so guess I will take it to my local paint store where they match paint and buy some paint and use their expertise to clean and repaint the parts that are now bare metal. I hope I can fix it up cosmetically and it will run for me for a long time.

Then I'm off to take my first quilting class and sew some PJ's for the Grandkids for Christmas too. I am happy............

Thanks again for your help, I will keep reading and learning here on PR and also find that Featherweight forum and begin reading it too. Maybe I'll stumble into one of those old red Viking 6570's someday that has been redone, I will be in a place of better skills by then and I will buy it for having fun with decorative stitches!

A good day to everyone.......

Gardengirl9

Member since 6/3/13
Posts: 3



In reply to SandiMacD

Date: 6/4/13 2:40 PM

Oh and thanks for the American Sewing Guild information. I had no idea they existed and I just looked and there is one in my little town, can't believe it. I am going to see what they do and what I can learn there. My daughter wants to learn to sew so maybe we can take some classes together. If they don't do them, we have a new quilt shop in town and I know they do. Thanks !
Printable Version
* Advertising and soliciting is strictly prohibited on PatternReview.com. If you find a post which is not in agreement with our Terms and Conditions, please click on the Report Post button to report it.
Online Class
Restyling with Exposed Zippers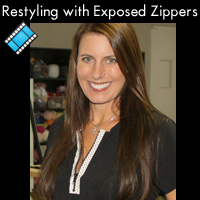 Online Class
Understanding Interfacings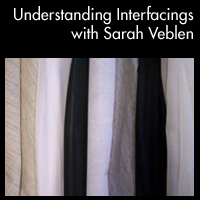 Truly Victorian TV442

by: MellyMello...
Review
SA Curve 3/8th ruler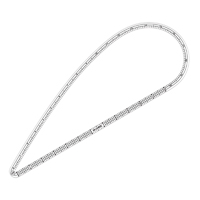 Pattern Details
You Sew Girl Adult Hats Pattern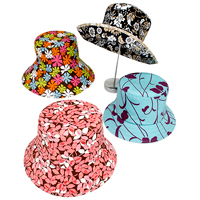 Pattern Details
New Look 6176

by: fliggie
Review