LindaBee58

ITALY
Member since 7/10/09
Posts: 449



Date: 6/10/13 1:45 PM

A member here has had problems with the bobbin sensor of her machine not working when using Metro clear plastic bobbins.
Has anyone else had this problem?
If the sensor on your machine works with these bobbins could you please say what machine you are using them in?
It would be interesting to know if it is a problem of the plastic used on these bobbins or a problem with certain brands of machines.
Thank you for those that can help.

beauturbo

California USA
Member since 5/2/09
Posts: 5551
Skill: Advanced



In reply to LindaBee58

Date: 6/10/13 5:41 PM

I don't think any problem would be with certain brands of sewing machines at all, (as the sewing machine is the main and big and most expensive of those two items, not some pre-wound bobbin from any one or even all those places at all) as they are just made very much on purpose to be used with a bobbin that is on purpose, very much designed and tested to be working best with the sewing machines own stuff. So, if you put something else in there and it works good, for everything, including all your thread sensors on any one machine, that's good, but if not, just know it was not made and calibrated for your exact machine, and all that stuff, at all either.

Some machines do that by seeing though some plastic and others by some holes in a bobbin someplace. Or even both. But anyways, it's not a fault of a sewing machine at all when something like that happens, instead you are just not using what the sewing machine was made for, since they really do have to make it and test it to be used with it's own stuff, not instead just something made by "Metro" or anyone else, as some kind of more generic after market kind of bobbin maker at all.



LindaBee58

ITALY
Member since 7/10/09
Posts: 449



In reply to beauturbo

1 member likes this.



Date: 6/10/13 6:43 PM

No, sorry I don't agree with this.
I have a Bernina 580 and use only original Bernina bobbins wounded by me and most of the times the empty bobbin sensor does not work.
My dealer told me that this problem is very common on the 580.
This means the sensor on these machines are not calibrated or working in the best way as I am using what Bernina should have well tested.

What I think would be nice for the member here on this forum to know is, if the problem is due to her machine having a bobbin sensor that is not working at its best (perhaps a little faulty) or if it is a general problem with this brand of bobbins due to the plastic they are made from.
It could also be due to the type of sensor that is in certain brands of machines. Perhaps the Husqvarnas have problems with these bobbins and the Janomes don't.
If it should be her machine she could always try and get it sorted out the next time she has it serviced by a Tech.


beauturbo

California USA
Member since 5/2/09
Posts: 5551
Skill: Advanced

1 member likes this.




Date: 6/10/13 9:43 PM

It's a brand new machine and bobbin sensor works perfectly fine and as it should, witht eh real bobbin, before she sticks the metro one in and even afterwards as soon as she takes out the Metro bobbins she just got, and puts back in the real ones, made by Viking and tested by Viking to work with the machine. So nothing wrong with it.

That does not mean anything wrong with the Metro bobbin either, maybe in some other machine of another kind some place, but does mean not just exactly like or even close enough to the real Viking one for that machine of hers.

I have some bobbin sensors in some of my machines. Most times they work pretty good always, as long as I keep my machines really clean and not a bunch of junk, blocking them so they can't do their jobs and actually have the real and best made bobbins made for the machines in them.

One example would be my Pfaff 1475 machine. It really has an all metal bobbin case, so I can use plastic or metal Pfaff bobbins in there. With the real plastic Pfaff ones, bobbin run out sensor works good. With a real Pfaff metal bobbin, any of them, even one from my 1950's Pfaff 130 machine in there, it's the right size and shape and works fine to sew with, but of course sensor can't see though all that metal either, so it would not work. If I want to buy a special Pfaff metal bobbin which they made way after the machine came out with holes in it, just in the in the right place though, and Pfaff made special like that, then I could use a metal one and it would not run out of thread without letting me know first. I don't bother to do that though.

I also have a Singer XL1000 machine with bobbin run out sensor, it is a very nice once expensive machine, and I like my bobbins in there to be real Singer ones, of the most expensively made heavy plastic and nicely smoothly finished kind. Just because it could be an expensive machine and running fast. Also since it has a $89 bobbin case, so I prefer not to get hits to the bobbin case. So I decide not to use pre-wounds for it, as that changes the weight of the bobbin, and since it has more automatic roller bar top tension that works in a special way with no metal friction disks on the top thread with interacting with the bottom thread, even more reason I don't want a different kind of bobbin in there.

If I had a Singer Futura machine, I would not use any kind of pre-wound bobbins in it either, for a different kind of reason even. Just because those take 15J bobbins which are not even like a bunch of other class 15 bobbins as they are actually shorter than most. If I used a tall class 15 bobbin in that- lets say pre-wound from someplace, sooner or latter since it would be too tall, when the thread went to make the loop over my bobbin, eventually when it got caught under there, there would be a rather forceful machine stopping event going on, might even cause me to have to buy a new bobbin case and have the machine re-timed too.

I'm not a"sewing chicken" by any means, but I do know there is much more to a bobbin, than just what class it is, and where it gets made and how they do that sometimes makes a difference and sometimes not. All that are listed as the same class are not the same at all, and some are made thicker and some are made smoother with no seams, and some are shaped a bit different from others, just by a machine manufacturer even. And when they make a machine with things like thread sensors, automatic needle threaders, and all sorts of mechanized special computerized do hicky's in it, they make and test that machine, to only certain things, they just have to, as you got to have something to test it with and and of course it's going to be the stuff they like best. And their product, not one from anyone else . So you can use anything in any machine you want, but if some sensitive and kind of exacting gizmo on the machine, is made to work with a certain thing, if you try other things, it might work and then that is good. But if the thing you are trying, the properties of it are just a little different, and it does not take much different even, then if some of those gizmos don't work with them, that is just sort of the way it goes.

Now sounds like someone using a nebs prewound in that particular machine likes that one and works good for them, so there really is something just at least a tiny bit different on the Nebs than the Metro that is making the difference, on just the sensor seeing the thread just on that particular machine. It's not a bad reflection of the machine, not a bad reflection of Nebs or bad reflection on Metro probably, it's just something different. So often there is no real one size fits all, or 3 sizes fit all, and sometimes a generic something will work and sometimes not and sometimes a generic something, might even be so generic, it fits and works in nothing well, you just got to try and see if you want to know. No way around it really. Makes for tough internet shopping on occasion, but that is just the way things go sometimes.

Grandma52


Arkansas USA
Member since 4/24/02
Posts: 211
Skill: Intermediate



Date: 6/10/13 10:01 PM

I have a Janome 12,000 and I use the Metro Bobbins and I don't have any problems, I do get the low bobbin thread warning when it is getting low.

------
Babylock Ellisimo Gold 2
Janome 12,000
Bernina 1530
Elna Carina
Elna 704

Delilahsews

Texas USA
Member since 4/30/13
Posts: 58
Skill: Advanced Beginner



In reply to beauturbo

Date: 6/10/13 11:01 PM

Thank you for your input beauturbo! I appreciate your thoughtful response. I am the individual who is having an issue with my bobbin sensor. Lindabee58 was kind enough to start this new thread to see if any other people who have tried the Metro prewounds have had any similar issues as I have.

To clarify, I got my machine (Viking Diamond) in 2009. While my machine is not new, this is the first time I've ever used prewounds. I've ALWAYS used Viking bobbins in the past with this machine. I tend to be somewhat of a "sewing chicken" when it comes to my machine. I only buy Viking feet and accessories because I believe that they were made especially for my machine and I don't mind spending a bit more for the peace of mind that I know it will more than likely work for my machine.

I decided to try prewounds recently because I've been having issues with the bobbin thread showing up in my embroidery. It hasn't been bad but enough that I wasn't happy with the end result. For a long time I solved this by using the same color in the bobbin as I was using in the top thread. Now for one or two color changes in a design, this isn't too much of a hassle. Recently I stitched out a design with 29 color changes and 149,000 stitches. It was a beautiful design but it took me 10 HOURS to stitch out. A lot of time was wasted because at every color change I would have to change both the top thread AND the bobbin thread.

Now I personally think that since my machine is a TOL machine I shouldn't have to be doing that nonsense. So I've been trying different things to see what is causing the bobbin thread to show through. I read here on PR that it could be the upper thread tension so I adjusted that. It helped a little but I was still seeing bits of bobbin thread peeking through. I've always been diligent in changing my needle every 50,000 stitches so I didn't think that was the problem. I also read on here that many people love using prewounds and that the prewounds are wound more evenly than winding your own bobbins. So when I discovered Metro prewounds and saw how reasonably priced they were I decided to try them out. I hoped maybe that was the solution to my issue of the bobbin thread showing through. However now I have a whole different issue with the Metro bobbins. I originally posted the thread about "prewound bobbin issues" to see if it was user error on my part or if others had similar experiences as me.

I am perfectly happy to accept that my machine just doesn't like the Metro bobbins. I just wanted to be sure I wasn't doing something wrong on my part as this is the first time I've ever used any kind of prewound bobbin. I've ordered some Fil-tec prewounds to see if perhaps my machine likes those better.

Thanks again to everyone for your input.

PattiAnnJ


Ohio USA
Member since 12/3/06
Posts: 9220
Skill: Advanced

1 member likes this.




Date: 6/10/13 11:22 PM

RE: original post.

It is not easy to troubleshoot when some of the details are missing: this is a home machine vs pro, is 4 years old and just went through ten hours of stitching. Maybe it was just too tired! Or, over heated.

The sensor did not detect the prewound was low, but works when the bobbin spools that came with the machine are wound and used.

Why not check the prewound when changing the thread colors?

Why not contact Husqvarna for a recommendation?

-- Edited on

6/10/13 11:25 PM

--

------
OLD CHINESE PROVERB: I HEAR & I FORGET; I SEE & I REMEMBER; I DO & I UNDERSTAND.


Delilahsews

Texas USA
Member since 4/30/13
Posts: 58
Skill: Advanced Beginner



In reply to PattiAnnJ

Date: 6/11/13 0:09 AM

Thank you for your input PattiAnnJ. Yes my machine is a home machine. I do not expect professional results but I do expect my machine to be able to embroider and sew well. After all that is what it was designed to do. I paid a premium for features such as the bobbin alert sensor to make the whole experience more enjoyable.
The motherboard was replaced on my machine in January of 2012. I stitched out the design that took 10 hours in April so my machine has had time to rest a bit. I've checked the Metro prewound in a couple different scenarios over the past couple days. Each time my machine just didn't alert me when it was low with the Metro bobbin. The sensor works fine when I use the Viking bobbin.
I have checked with 2 different Viking dealers to get their input. I hesitate to contact Husqvarna directly because I suspect they will tell me what is already stated on their website.
From the troubleshooting guide on the Viking website:
"Bobbin alarm does not work?
Clean lint from bobbin area and use only the original HUSQVARNA VIKINGŪ bobbins approved for this model."

So it's likely they will just tell me not to use any prewound bobbins. One of the Viking dealers I spoke to today said she uses NEB prewounds all the time and the sensor works just fine. She even demonstrated this while I was there at the store. So I believe that while my machine doesn't like Metro, perhaps my machines will work just fine with a different brand of prewound. I would have purchased some NEB bobbins from her but she was out of stock.

beauturbo

California USA
Member since 5/2/09
Posts: 5551
Skill: Advanced



In reply to Delilahsews

Date: 6/11/13 0:12 AM

I would not want my embroidery machine to always pull up the bobbin thread to the top either. Where it meets though most times, is just sort of a combination of events, which includes each time, the top tension, ithe weight (size) of the top thread, the weight (size) of the bottom thread and sometimes even the slippery-ness of your bobbin fill and sometimes even how wound, and also in there, most times just where your little tension set screw is just set to on the bobbin case even. Also maybe can occasional, change over time on that screw in the bobbin case if it moves, or as things wear, and for sure if it's kind of linty in there that can really foul it up too. I don't know what # thread weight (60, 80, 90 or what) of bobbin fill and if slick and slippery, a bit stretchy or not, or brand of it your machine was tested in, and calibrated to, or what top thread in some factory someplace. But maybe someone at some Viking store might.

But anyways, I have found that if everything working good, and of course if you use the exact same threads some machine was made and tested with, then things should work good, and the same, but no one only wants to have to use the very limited threads someone just made a machine with or tested with either. Most people like using lots of different kinds of threads, thread weights, and even fibers. So, every time you change one of those factors, most times it does have an effect on something, at least a tiny bit. But that is what a top tension device is for to just be able to quickly change some of that, sort of at whim while sewing along.

One thing you could have done while at the Viking place either of them, is if they had an extra bobbin case, maybe they could have just put in your machine, just to see what would happen, or maybe they could have just turned your little tension control screw in your bobbin case even just a tiny bit to the right, to make it a bit tighter, to feed out less bobbin thread, no matter what kind it was, to even see if that would just pull the top thread down more, so everything would meet on the back again like you want it to, no matter what kind of thread it was, so I don't know- lots of factors in there, and they do change with different threads and conditions. I like to even embroider with extra skinny, real slick and soft rayon 60 weight thread instead of more normal 40 weight ones sometimes, if doing that, then sometimes I do need to change my top thread tension.

I also have found on my machines, sometimes on bobbin fill thread, it's not only the weight of it, sometimes it's the slick v.s sort of toothy factor or how much it stretches or not, either of those things could be good or bad, just sort of which ever one is closest to the one they calibrated a machine to, sort of in the first place, is most often the best, if you don't want to have to fool with anything. So I actually don't think any bobbin fill is always better than some other one, more that they are all just kind of different from each other and factor into there too. Sounds like you did not even bother to tighten your bottom bobbin tension at all though, and I think that is what most people actually even do first when something like that happens. But you can change thread too, just because it's a pretty big mix of things, and they all effect each other.

Also, most times it's pretty tight under a bobbin case tensioner, even if it looks real clean in the bobbin area of a machine and the bobbin case looks perfect, but if you happen to get a itsy bitsy piece of lint under that area of a bobbin case, then no matter what that screw is turned to, your bottom tension may still be kind of wide open and letting out more thread than you want, and having that come up to the top of the fabric. If that's the case, then you got to get rid of that little peice of fuzz or it does not even matter what you set your bobbin case to. That has happened to me a few times. I most times just run only the tip of a very fine pin under there to knock that out, if it ever happens to me.
-- Edited on 6/11/13 0:30 AM --

Delilahsews

Texas USA
Member since 4/30/13
Posts: 58
Skill: Advanced Beginner



In reply to beauturbo

Date: 6/11/13 0:54 AM

You've made some really good points beauturbo. Thank you. I agree that there are many different variables in determining why the bobbin thread is showing in my embroidery. This is why it is so hard to diagnose the cause.

I've always used 40 wt thread in the top thread (the same for the bobbin when I was matching the colors in the bobbin) but since I've been using embroidery bobbin thread that is 60 wt. If I wind the bobbins myself I usually use Sulky embroidery bobbin thread but I've also tried Coats and Clark embroidery bobbin thread that I have wound myself on the Viking bobbins. Mainly because that is what is available at my Joann's store.

I hesitate to mess with my bobbin tension and I will share why. Please know that it is not my intention to offend or insult anyone here on PR with the following story. I appreciate all the input and advice everyone has shared with me. My babylock dealer told me when I was taking lessons for my Imagine serger (we were talking about sewing/embroidery machines too) to always adjust the tension on any machine as a last resort. She said that generally people are quick to blame any problem on tension when in reality it could have been a number of things causing the problem. She felt that after you've exhausted everything else then to check the tension. She went as far to tell me not to listen to people who tell me it's a tension problem unless they were certified technicians. She stated that just because someone knows how to sew, they don't necessarily know the mechanics of sewing machines. She compared it to someone believing they know how to fix a car simply because they know how to drive. She was quite the character and I'm sure she has seen all sorts of things come through the shop.

On my machine it is rather simple to change the upper tension as it is all done on the computerized screen. So I can easily adjust it back and forth. The bobbin tension however is done manually with a little screw in the bobbin case so I'm a bit hesitant to mess with it, as I don't know that I could get it back to precisely where it was if I should adjust it too much. I may just take it in the to the dealer if all else fails and have them make any adjustments if that is what is needed.
Printable Version
* Advertising and soliciting is strictly prohibited on PatternReview.com. If you find a post which is not in agreement with our Terms and Conditions, please click on the Report Post button to report it.
Online Class
More Knits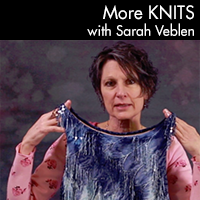 Online Class
Put it on the Bias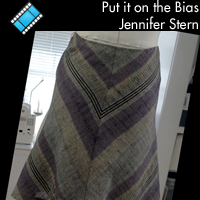 Other 2100

by: acmena
Review
Victoria Jones Collection Misses' Traditional Muumuu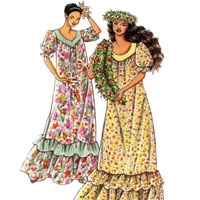 Pattern Details
SewBaby Mitten Wraps and One Piece Hat Pattern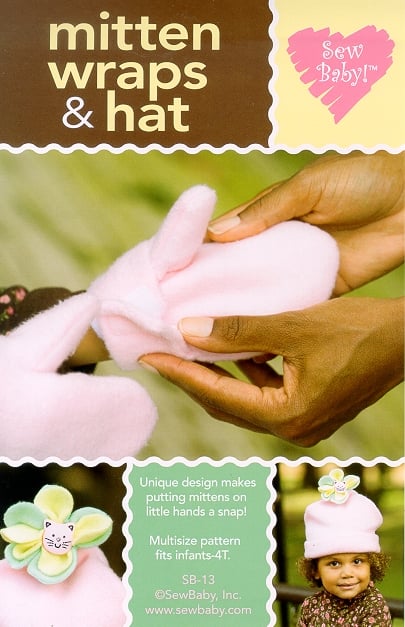 Pattern Details
Self Drafted Pattern 3392-1006

by: cln
Review