michellep74


Intermediate
Washington USA
Member since 7/19/07
Posts: 2975



Date: 6/11/13 11:42 AM

So, as many of you know, I was unexpectedly laid off from my job a few weeks ago. I was given two weeks severance pay and health insurance paid through June.

Well, we're almost at mid-June now, and I've had a few interviews and am at various stages of the hiring process with three different companies right now (for those who have read the other thread, one company is local, two are in the Pacific NW). And I just got my COBRA paperwork from my last employer, which, if I activated it, would eat up most of my unemployment for the month. So that's not an option.

I'm pretty confident that I'll be employed again relatively soon, but not necessarily before my current coverage lapses. What are our options? I don't want to commit to an annual policy when I'll probably be back on employer-subsidized insurance within a couple of months. I'm mainly concerned about keeping my one-year-old covered.

My husband does not get benefits with his job, so going on his plan is not an option.


------
--Michelle

***
Blog: http://happilycaffeinated.blogspot.com/

2014 Fabric IN: 153.13 yards
2014 Fabric OUT: 88 yards
2014 Fabric Sewn: 38 yards
2014 Fabric Donated: 50 yards
pre-2014 Stash patterns used in 2014: 7

utahliz

Beginner
Michigan USA
Member since 4/30/03
Posts: 203



Date: 6/11/13 12:46 PM

I feel for you--we have been in the same situation multiple times over the past 10 years. We had no choice but to pay for the COBRA coverage (both in our 50's), and with both of us unemployed, actually had to use our too-small emergency fund and then borrow from family to pay for it.

You look young--you might check into whether there are any plans for young healthy adults available, and then see about county or state coverage for your child. I had much younger friends while I was in grad school who had "Young Adult Blue" plans that covered very little everyday expenses like doctor visits, and had high co-pays for medications, but they were affordable. Basically, they were primarily for catastrophic coverage. Or maybe you bite the bullet and pay for a month of COBRA while you look into other options. One factor to consider is how far into the plan year you are with the coverage from your job, and how much of the deductible you've satisfied. At one point we had an option to pay for coverage that was slightly cheaper than the COBRA premium, but the deductible was so high that we'd be paying everything out of pocket for several months in addition to the COBRA premium.

I hope a not-too-bad option presents itself for you, along with a job offer soon.

Liz

Karla Kizer


Advanced
Member since 4/8/02
Posts: 7660

1 member likes this.




Date: 6/11/13 12:59 PM

COBRA is , believe it or not, probably your best bet. Some of the rules might vary from state to state or might have changed over the past few years, but check to see if these are close to being right: Q6: What process must individuals follow to elect COBRA continuation coverage?
Employers must notify plan administrators of a qualifying event within 30 days after an employee's death, termination, reduced hours of employment or entitlement to Medicare.

A qualified beneficiary must notify the plan administrator of a qualifying event within 60 days after divorce or legal separation or a child's ceasing to be covered as a dependent under plan rules.

Plan participants and beneficiaries generally must be sent an election notice not later than 14 days after the plan administrator receives notice that a qualifying event has occurred. The individual then has 60 days to decide whether to elect COBRA continuation coverage. The person has 45 days after electing coverage to pay the initial premium.

You can submit paperwork at the last minute opting for coverage, and pay (or not!) 45 days later. We have, in the past, ridden out our max time periods and opted not to pay if we had new health insurance on the horizon and had suffered no medical "incidents." This game-playing should get you about 90 days of potential coverage before you have to pay anythinng.




------
"Never try to teach a pig to sing; it wastes your time and it annoys the pig." -Robert Heinlein and Ann's father. Thanks for the reminder, Ann.

Where are we going, and what am I doing in this handbasket?

Matthew 25:40 (New International Version)
The King will reply, 'I tell you the truth, whatever you did for one of the least of these brothers of mine, you did for me.'





purplebouquet


Advanced
Arkansas USA
Member since 11/16/05
Posts: 1220

1 member likes this.




Date: 6/11/13 1:06 PM

The state of California might have health insurance for minors who are not insured through their parents' employers. Check with them, DHS could be your first contact.

If you have any type of home or car insurance, I'd call my agent and ask for referrals for health care. While he might not sell that particular coverage, he could possibly give you some good leads.

Also, if you are a member of a professional organization, such as association of professional journalists, accountants, who knows, you can often purchase individual coverage at group rates through them.

Finally, all the big health care insurance companies, Blue Cross, Kaiser Permanente, sell individual policies. I had one years ago in California. It's worth a phone call.

Good luck with everything.

Claudia



Miss Fairchild


Advanced
USA
Member since 8/24/02
Posts: 7936





In reply to michellep74 <<

1 member likes this.



Date: 6/11/13 1:24 PM

After researching health insurance for DS who lives in San Fran, I know California has many low cost health insurance plans. I know how much COBRA can eat up funds, as well as provide only basic coverage. Which is better than nothing. And there are excellent dental plans with minimal cost as well. Try a google search for low cost health insurance plans in California, and you will come up with a bundle.

------
"Play the cards you are dealt, but choose who is sitting at the table"..AARP magazine

SEE MY ETSY SHOP HERE: http://www.etsy.com/shop/AuntMaymesAttic
My blog: http://auntmaymesattic.wordpress.com/

Kim12469


Beginner
Montana USA
Member since 3/27/08
Posts: 2343





Date: 6/11/13 1:24 PM

I am playing the COBRA game right now. I have the option to elect coverage until June 30th without paying anything. The I would have to pay for the previous 2 months and the pay monthly if needed. We are pretty healthy so it's my emergency plan for an emergency.

Last year I needed an extra month but knew I only needed a month so I bought a gap policy just really in case something major happened. It was less than $300 a month for my son and I, but as I said, not medical care per se, only emergency coverage. I bought mine through USAA. I think lots of companies sell gap insurance though.

------
http://kimsewsilly.blogspot.com/

PattiAnnJ


Advanced
USA
Member since 12/3/06
Posts: 7383

1 member likes this.




Date: 6/11/13 2:27 PM

COBRA is suppose to be the same plan as the qualifying employee or family had before loosing their employer medical insurance.


------
"Improvise, adapt and overcome." - Clint Eastwood/Heartbreak Ridge

michellep74


Intermediate
Washington USA
Member since 7/19/07
Posts: 2975

1 member likes this.




Date: 6/11/13 3:17 PM

Right. I just got the COBRA paperwork, and they want to charge $1400/month. (My family of three was all on my plan.) We've barely dented our deductible for the year, so that's a non-factor.

Kim, what you're describing sounds like what I'm looking for. Just something to get through a month or two of non-coverage without putting a big dent in our savings.

------
--Michelle

***
Blog: http://happilycaffeinated.blogspot.com/

2014 Fabric IN: 153.13 yards
2014 Fabric OUT: 88 yards
2014 Fabric Sewn: 38 yards
2014 Fabric Donated: 50 yards
pre-2014 Stash patterns used in 2014: 7

anae


Beginner
New York USA
Member since 4/6/03
Posts: 244





In reply to michellep74 <<



Date: 6/11/13 10:27 PM

Type your zipcode and age into healthinsurance dot org or ehealthinsurance dot org. It comes up with several options in my area - half of which are only for the "self employed." My state also has low cost catastrophic plans - but you wouldnt want to break a leg or develop a chronic condition on those. I guess thats ok for people who have assets they want to protect.

For comparison's sake my cobra costs 500/month for a single person--thats with a high copay, expensive drug copays, no dental, no hearing, and almost no vision.

RMJ


Intermediate
Member since 12/14/06
Posts: 565



Date: 6/11/13 10:34 PM

Michelle, I sent you a private message with the name/number of a San Diego health insurance broker who should be able to find options for you.
Ruth
Printable Version
* Advertising and soliciting is strictly prohibited on PatternReview.com. If you find a post which is not in agreement with our Terms and Conditions, please click on the Report Post button to report it.
Leather 101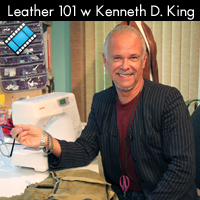 Beginners Guide to Dyeing Fabrics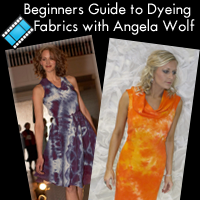 Burda 2843

by: sfshaza
Review
Self Drafted Pattern 222944-1000

by: vanessamak...
Review
Sewing Workshop Nikko Jacket Pattern

Buy Now
Bluegingerdoll The Peggy Skirt Pattern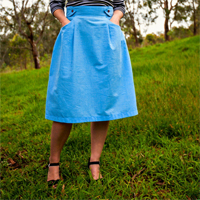 Buy Now