Vintage Joan


Ontario Canada
Member since 7/16/07
Posts: 11630
Skill: Intermediate



Date: 6/22/13 8:13 PM

I went out to look for a few badly needed t-shirts and so on this morning, and came home in a blue funk. I'm 59, have osteoarthritis, have a slow thyroid (so far the synthroid has made zero difference to my metabolism). I've nearly always had a struggle with weight -- I gained weight at age 7 or 8, then crash dieted it off at age 13 and kept it off by counting every calorie. Gained quite a bit back again after I got (unhappily) married, then went on the Scarsdale diet in my late 20s and lost a LOT. I was even slightly underweight for a while. Now here I am post-menopause, and it sure is frustrating not to be able to lose weight. I need clothes, but I don't want to sew for what I "affectionately" call "this body," as though it belonged to some evil twin of mine or something, lol.

The other day I saw something about a diet where you alternate carb days and protein days... (does this work at all?).

Sorry, what a pathetic post.

I want to find something that will help but is BALANCED. I won't do fads anymore. I'm not looking to lose all my extra weight, just go down a size or two, so I can enjoy sewing and wearing nice clothes.

There, I said it.

I hope this speaks to someone else out there, too -- maybe we can progress together.


------
my shield and my very great reward ~ Gen. 15:1
~ ~ ~ ~ ~ ~ ~ ~ ~ ~ ~ ~ ~ ~
"When you hear a man talk in agony, remember he is hurt. Be patient and reverent with what you don't understand." ~ Oswald Chambers (1874-1917)

Julia C


USA
Member since 7/1/07
Posts: 1258
Skill: Advanced Beginner
Body Type:


2 members like this.




Date: 6/22/13 8:33 PM

My hypothyroid did not cause weight gain,just excruciating exhaustion & hair not growing at all.
For me, constant achy discomfort will cause weight gain rapidly if I don't keep it under control. However, what has caused at least 3 of the last 6lbs is what I put into my mouth & the quantity. I should know by now one bite is fine, multiple brownies & goodies are not. Constant stress, lack of sleep & no exercise x 6mos also does not help.
If you find something that works besides going back to the very low part of the low carb diet I am let me know. I am however enjoying my fruit & corn at present.

Vintage Joan


Ontario Canada
Member since 7/16/07
Posts: 11630
Skill: Intermediate





Date: 6/22/13 8:46 PM

Oh yes... forgot to mention tons of chronic stress in the past several years, although it's getting way better.

I feel for you with that brownie thing. I don't have a sweet tooth, but I know lots of people who struggle with that.

Also forgot to mention, nothing involving fees, please -- no can do.

------
my shield and my very great reward ~ Gen. 15:1
~ ~ ~ ~ ~ ~ ~ ~ ~ ~ ~ ~ ~ ~
"When you hear a man talk in agony, remember he is hurt. Be patient and reverent with what you don't understand." ~ Oswald Chambers (1874-1917)

Restart06


USA
Member since 10/29/06
Posts: 2496
Skill: Intermediate





3 members like this.



Date: 6/22/13 8:56 PM

Your story sounds alot like mine. I just joined Weight Watchers and have continued to lose. This is mainly because I have to be accountable daily and active daily to someone besides myself. You mentioned no fees, there is a $1 cost to join with a monthly fee. At least you could get started and have the info to start your journey. I also have a hypothyroid condition, and it is harder to lose weight for me. I have tried other diets and cutting back on my own, but I need to weekly weight in to motivate me. I have a small, short step to step in the evenings which has helped also (it actually is the Wii step). I also am just trying to lose down so get into my clothes and have been frozen in time with not sewing for myself because I needed to lose weight. Now I am interested again, and look forward to sewing some new items.
Good luck, and best step is to start and sounds like you are there.

------
There is no easy way! quote from my Grandfather
Sharing is caring!








Changma


New York USA
Member since 2/20/12
Posts: 950
Skill: Advanced Beginner

1 member likes this.




Date: 6/22/13 9:12 PM

I agree with Restart that WW is the way to go...it makes me accountable for what I eat. You'd be surprised at the number of times a day you eat if you actually have to write it down. Plus, it is a healthy, well-balanced way to eat, and you get enough points to play around with if you want to splurge. Yes, it costs money, but so did the unnecessary food i had stocked away
...so I'm speaking from experience. And those extra medical bills cost, too.

I know it's not easy- I have been overweight for most of my life, obese for the past 10 years at least, and am post menopausal for a while. So, like Restart, I know it's not easy. But it works if you stick with it, and it's a lot easier to stick to than unhealthy fad diets.

Anyway, whatever way you choose to go with this,

Vintage Joan


Ontario Canada
Member since 7/16/07
Posts: 11630
Skill: Intermediate



Date: 6/22/13 9:55 PM

Hmm, $54-70 a month, plus tax, plus $25 to join if you do the pay-as-you-go or 20-week pass. I just can't do this. I'm sure it's very helpful, and I'm very glad this is making a difference for those of you who are WW members. Keep it going.


-- Edited on 6/22/13 10:01 PM --

------
my shield and my very great reward ~ Gen. 15:1
~ ~ ~ ~ ~ ~ ~ ~ ~ ~ ~ ~ ~ ~
"When you hear a man talk in agony, remember he is hurt. Be patient and reverent with what you don't understand." ~ Oswald Chambers (1874-1917)

Vintage Joan


Ontario Canada
Member since 7/16/07
Posts: 11630
Skill: Intermediate





Date: 6/22/13 9:56 PM

Quote:
I have a small, short step to step in the evenings


Could you explain what this means?

------
my shield and my very great reward ~ Gen. 15:1
~ ~ ~ ~ ~ ~ ~ ~ ~ ~ ~ ~ ~ ~
"When you hear a man talk in agony, remember he is hurt. Be patient and reverent with what you don't understand." ~ Oswald Chambers (1874-1917)

SquishSews


Member since 1/18/09
Posts: 451
Skill: Advanced Beginner





1 member likes this.



Date: 6/22/13 10:15 PM

PrecisionNutrition.com. They have a free 5-lesson mini course, and you can read tons of the most accurate well-researched info. If you do the program, they have sign-ups twice a year and always sell out.

NAYY, but I am in it right now. Down 17 pounds, but I am 42, well, I'll be 43 next Saturday.

Sorry just saw your "no fees" qualification. The free course is still great info to get you started.
-- Edited on 6/22/13 10:16 PM --

ryan's mom


Member since 11/30/04
Posts: 5205
Skill: Advanced

4 members like this.




Date: 6/22/13 10:28 PM

One of my friends posted this link on FB today, and I shared it on my wall:

Dr. Mercola's Food Pyramid Guidelines

I'm a huge proponent of this type of eating and practice what Dr. Mercola is preaching.

It helped me lose more than a few pounds when I found my waistline was expanding far too much--3 1/2" in only 3 years in my early/mid 40's. I wanted to lose about 6 or 7, but ended up melting off 16 rather effortlessly. It's fairly tough and requires self discipline. After 2-3 months though, it becomes fairly easy.

Several years after the birth of my fourth child, I kind of gave up hope of ever seeing 125 again. My weight was stubbornly holding at 135 or thereabouts (too much for my small frame) My youngest is now 14, I've been following a plan that follows Dr. Mercola's guidelines the past 18 mos., have no problem maintaining my weight, and weigh 120 lbs--my high school weight. Actually, I'm in much better shape than I was in high school because I work out most days of the week, but I've been doing that the past 17 years. Working out was not the be all and end all. I had to change what was going in my mouth.

I find plans similar to Dr. Mercola's guidelines to be nothing short of miraculous. I live this lifestyle primarily for health reasons, and weight loss/control is an inevitable byproduct of this lifestyle. Of course, do your research. Any plan that produces a healthy and successful weight loss outcome for a particular person is probably a good thing. However, I just a happy follower of Dr. Mercola and his eating guidelines which are echoed by Tosca Reno who got me into this in the first place :)

------
Big 4 Pattern size 12, RTW bottom: 6, RTW jacket 8, RTW top (no size fits me well!)
Measurements: 34 HB/36 FB (34C bra)/27.5/36 (and working hard to keep it that way.)
Machines: Sewing: Elna 760, vintage Kenmore Model 33 (1967), Janome Gem Gold 3, Singer Model 99, Singer 221/Featherweight. Sergers: Babylock Imagine and Babylock Enlighten. Embroidery Only: Janome 300E. Embroidery/Sewing Combo: Brother Dream machine. Coverstitch: Babylock BLCS. Straight Stitch: Janome 1600P.

If you think your sewing is better than everyone else's around here, get out of my way b****. I hate sewing snobs.

My blog: www.phatchickdesigns.blogspot.com

marec


Arizona USA
Member since 5/11/08
Posts: 5081
Skill: Intermediate
Body Type:






1 member likes this.



Date: 6/23/13 2:06 AM

Joan, if you go to this website, you will find FREE help. sparkpeople.com

I used to particpate in this and need to do so again. Would you like to try it with me?

------
my blog: http://kf-biblioblog.blogspot.com/
Stylish 60- http://www.pinterest.com/maresea/style-evolution/
Printable Version
* Advertising and soliciting is strictly prohibited on PatternReview.com. If you find a post which is not in agreement with our Terms and Conditions, please click on the Report Post button to report it.
Online Class
The Contemporary Couture Jacket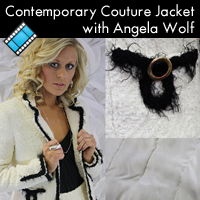 Online Class
Understanding Wool Fabrics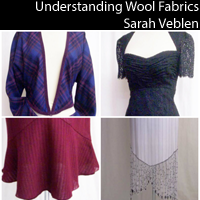 Self Drafted Pattern 117862-1011

by: French.Sea...
Review
Colette Patterns 3004

by: RainyDayPe...
Review
Sewing Workshop Plaza Jacket & Pants Pattern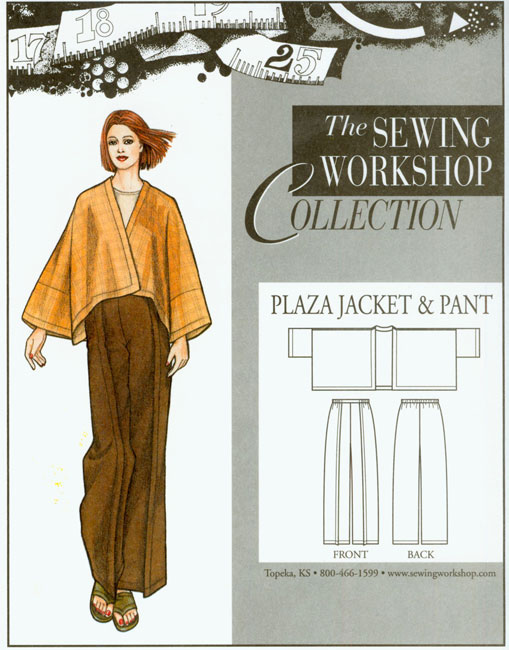 Pattern Details
SewBaby Reversible Skirt Pattern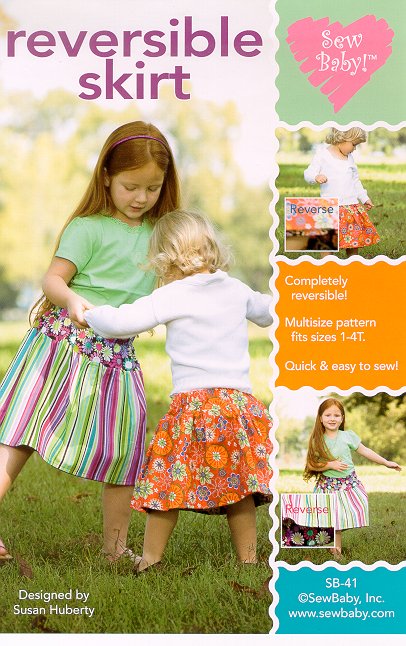 Pattern Details