GrandmaNewt

Intermediate
Member since 6/5/10
Posts: 355



Date: 6/25/13 5:51 PM

My step daughter (age 19, college student, doesn't live with us) got engaged in mid-March, but didn't get brave enough to tell me and Dad until about 2 weeks ago. Her and her fiance (age 20, also college student, living with his relatives) are trying so hard to be all grown up and handle wedding plans and costs themselves.

So after the shock sets in, DH offers to help pay for the wedding festivities that they haven't covered yet. Turns out that what she has covered so far is the dress, and has locked down their church for the wedding and reception.

Bad part about this is that she has planned a fairly decent sized wedding. 3 brides attendants, 3 grooms attendants, 115 people on the guest list (yes that is the cut down list)

She is handling/coordinating the suits and dresses for the attendants. She has gotten her church to do the food for a rehearsal dinner. A friend of hers is an amateur photographer and will be doing the wedding photos. Fiance's parents will be paying for the cake. She wanted artificial flowers for bouquets so she can keep hers...we have already ordered all bouquets, boutonnieres, corsages from a decent looking ebay shop. No time to get a printer for invitations, so we got invite blanks, and will be printing ourselves very soon. Looks like we will be doing all the decorating and food and a DJ for the reception. We have a friend that is a DJ so he gave us a good price and is booked already. No meal at the reception, will be doing punch (no alcohol allowed in the church) and appetizers.

I need everyone's budget ideas for reception decorating (theme is butterflies and colors are purple and blue. The tables we have will be the 6 ft banquet tables, and we are thinking white disposable table cloths with some kind of satin runners in purple or blue. Tons of artificial butterflies on ebay, but what do I do with them to decorate? scatter on tables, put wire stems on them to make center pieces? hmmmm.

Also need ideas for appetizers that I can make ahead of time. No kitchen at the church so will have to be made and transported. Was thinking of getting a chocolate fountain, but have never used one before...do the home use ones work decent? We have access to a champagne fountain...is there a good recipe for a non alcoholic punch that we can run through that?

Any and all suggestions will be very much appreciated!

Andi


Advanced
New York USA
Member since 8/24/02
Posts: 1174

2 members like this.




Date: 6/25/13 6:12 PM

A friend of mine got married in a small Alaskan town a few years ago. I don''t know if it is the custom or if it was just her, but everyone in town brought food. It was like the loaves and the fishes! Literally! Some people brought home made bread, cookies, smoked fish, salads etc. There was plenty to eat, and much left over. Could you ask people to bring their favorite appetizer and the recipe for the newly weds?

Decor wise, they had a friend who pruned their trees, they hung the branches to dry, then spray painted them silver, and hung them with white christmas lights. Hope the ideas get you started brainstorming!

sewme47


Intermediate
Member since 8/28/08
Posts: 757

4 members like this.




Date: 6/25/13 6:46 PM

Congrats! Have you checked you local dollar store? We got very nice '"silver" trays there for my DD's wedding. We used them first for her shower, then washed and re-used them for the appetizers at her reception. They also have napkins, favor boxes, candles, etc. Good luck to you and the young couple.

Edit: Forgot to add that Costco has some great appetizers in their freezer section... wings, meatballs, mini sandwhiches, pinwheel sandwiches, jalapeno poppers, bruschetta topping, bite size cheesecakes, and bunches more.
-- Edited on 6/25/13 6:56 PM --

tourist


Intermediate
British Columbia CANADA
Member since 7/23/07
Posts: 6455



Date: 6/25/13 6:55 PM

A friend recently used submersible electric candles in little fish bowls with those really cool water beads. That would look nice on a table with butterflies scattered around and super easy. You could get stemless wine glasses that would work, as well. Rather than table runners, unless you can find pre-made ones for cheap (dollar store) would be gift wrap paper in a nice colour to match the butterflies. Fold the edges in and tape. You could even do mitered corners.

Best of luck to you and the cute young couple! They are the same ages DH and I were 39 years ago this August.

------
http://bgballroom.wordpress.com to follow the progress on my next ballgown.

Annie- oh


Intermediate
Colorado USA
Member since 2/7/04
Posts: 1432



1 member likes this.




Date: 6/25/13 6:56 PM

Wildflowers or garden flowers, 25 cent vases from the thrift store, paper tablecloths, with scattered sea shells or some such? NO FLORIST stuff.

Strings of cheap lights, even white Christmas lights.

Yes on pot luck, too!

Have fun!

------
I try all things. I achieve what I can. "Moby Dick"

We stand here confronted by insurmountable opportinities. Pogo

GrandmaNewt

Intermediate
Member since 6/5/10
Posts: 355

1 member likes this.




Date: 6/25/13 7:22 PM

Great ideas so far! Thanks!

Because of our Christmas decorating, we have tons and tons of lights here...white, blue, purple. I would have to check with her church and see what kind of power and outlets we have though. From what I understand, the reception will be held in a big empty warehouse type area that they have. They normally use this area for their youth group meetings.

They have 16 tables. at this point I dont know if they are 6 ft or 8 ft tables. "normal size" is what I was told.

I used to own a catering company...but really really don't want to be the one making and setting out all the appies. I can make some that don't need a kitchen there, I suppose I could buy some. I just don't want me and DH to have to work all during the wedding and reception.

I like the idea of fish bowls, water beads and the waterproof lights for center pieces. Will check my dollar store and see what they have. Sounds pretty!

I have found 12 inch wide table runners online for cheap, satin I think. I can also get giant rolls of 6 inch wide craft netting online to make bows and maybe swags out of. Not sure what I would do with it all, but still am in the thinking stage!

I have just been informed that the MOH wants to do a bridal shower for her but has no venue. Its on at my house...She is supposed to get in touch with me soon to figure out what I am doing and what she can afford to do.

Ethansgram

Advanced Beginner
Nevada USA
Member since 2/12/08
Posts: 48





In reply to GrandmaNewt <<



Date: 6/25/13 7:26 PM

GrandmaNewt,
If you like chicken wings, a really easy recipe is:

1 jar of your favorite salsa
1 bottle of your favorite BBQ sauce

Mix together, pour over wings and bake. This is a great way to use the frozen wings in the large bags that go on sale from time to time, or you could probably get them from Costco or Sam's.

If you use the frozen wings, a couple of hints-learned out of experience. We pre-bake the frozen wings for about 30 minutes or so. Drain them in a colander so the wings are pretty dry. Then bake again - a foil lined baking pan sprayed with non-stick spray is best - for another 30 - 45 minutes. We like ours very dark, so you can adjust the baking time to suit your own taste. Doing the pre-bake eliminates the sauces getting watery and sloppy. These are awesome hot but also great cold. They are messy though, so plan on lots of napkins

------
Grandma to arguably the cutest 8-year old ever!

Kwaaked

Beginner
Member since 9/25/12
Posts: 1101

3 members like this.




Date: 6/25/13 10:29 PM

I'd go cold cuts and cheese and fruit and veggie platters. They can look very nice, all they have to do is be put out and let them go.

I had a garden wedding then I eloped the last time. It was MUCH easier.

SquishSews


Advanced Beginner
Member since 1/18/09
Posts: 450



Date: 6/25/13 10:48 PM

Short notice? When is the wedding?

Can you use a bunch of white Christmas lights? A friend saved a bunch of them from a friend of their's wedding, knowing my fiance and I are getting married soon... but I doubt we will use them! I'll mail them to ya if you'd like them!

squirrellypoo


Advanced
International UNITED KINGDOM
Member since 3/27/05
Posts: 1645

3 members like this.




Date: 6/26/13 9:45 AM

Cut out the DJ. You REALLY don't need one, and you'll get much better music coming from the bride and groom setting up a playlist on a computer/iPod. Then HIDE IT so drunken fingers don't start messing with it.

That way you won't get embarrassing callouts (mis-pronouncing the bride's name, forcing people onto the dancefloor while they're trying to eat...), or inappropriate music ("Unbreak my heart", "Candy shop", etc). And those are examples I've personally witnessed by professional DJs at weddings/birthdays.

If she's serious about saving money, she needs to halve that guest list, too. No matter how you cut it, any price per head times 115 is going to be a LOT of money.

------
www.fehrtrade.com
Printable Version
* Advertising and soliciting is strictly prohibited on PatternReview.com. If you find a post which is not in agreement with our Terms and Conditions, please click on the Report Post button to report it.
Clone Your Favorite Garment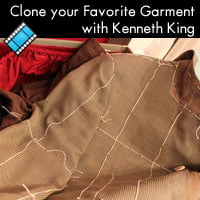 All About Linings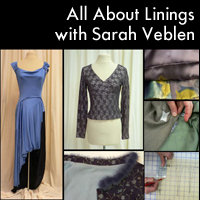 Simplicity 4401

by: vickyh
Review
You Sew Girl 90mm Purse Frame Purse Pattern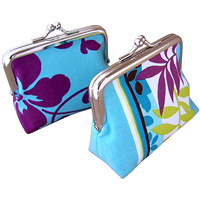 Buy Now
Petite Plus Patterns Swing Coat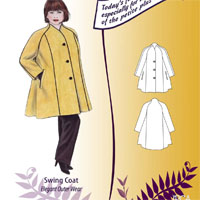 Buy Now
Simplicity 1875

by: WinterQuee...
Review