RynV


Intermediate
AUSTRALIA
Member since 9/1/08
Posts: 496

2 members like this.




Date: 7/7/13 6:23 AM

I have a great many sewing books in my arsenal, so many I may well be considered an interminable hoarder by my DD when I depart permanently to kinder climes and she is left to sort out my personal effects, she who has absolutely no interest in the things I am interested in and will curse me for my propensity to accumulate books, sewing machines, and fabric. And paraphernalia that was meaningful to me but will cause her to shake her head, perplexed . And such stuff.

BUT... no matter how many sewing books I may have in my heaving collec tion, not one of them has an adequate, satisfactory or even rudentimentary set of instructions on how to insert and FINISH a LAPPED zipper on a FACED (neckline) edge. I have capitalised these words because I see all sorts of instructions on how to insert a lapped zipper into fabric that is unfinished and trails off into the ether ( sans facing or anything else that may actually complete the zipper's trajectory) . In fact, I have lost count of how many books see fit to show me pics/photos etc of zippers with their little pinked ears waving atop the unfinished edge of necklines in a sort of perverse tease, but without the crucial next steps that complete and perfect the task, and make the project meaningful.

I have also seen detailed and very adequate instructions for inserting and FINISHING INVISIBLE and CENTRED zippers on faced edges. I appreciate this very much, for sometimes invisible zippers are just the thing I wish to insert (sorry, centred zippers don't cut the mustard, they scream home-made louder than just about anything else I can think of and why would you ?).

Now, don't get me wrong. I like invisible zippers and use them all the time. They are useful and utilitarian. Consequently I have (almost) perfected the art of inserting invisible zippers, if you can call it an art. Because invisible zippers are easy, ubiquitous and common as muck. And they have a tendency to break, but they do have a place and I appreciate that.

If the truth be told, I have sewn many an invisible zip in the absence of clear and cogent instructions in the application of lapped zippers on faced edgings. Talk about compromise.

I have a thing, you see, about lapped zippers. And faced edges.

Lapped zippers are a thing of the past. Very last century, very Mad Med. And done well, they're the very last word on elegance. They're sleek, steadfast and tough. It may just be me that likes this sort of thing. But I suspect there are others.

I understand that inserting lapped zippers on faced edges is akin to a contortionist's feat. But it's not impossible. It's just, well, upside down and inside out and hurly burly and terribly precise, or else horrendous. I saw my mother do it perfectly. I wish I had paid more attention. Because, executed well, it is a thing of great beauty.

This is my paean to lapped zippers.

And to anyone who writes books on how to sew, please remember that lapped zippers have to finish somewhere that is not thin air. They need to be affixed to fabric.

And some of us need to be shown how to insert them. On a facing. Or such.





microbios


Intermediate
Texas USA
Member since 2/15/09
Posts: 31

1 member likes this.




Date: 7/7/13 12:39 PM

Lol. Loved your post and agree that many _oldie but goodie_ techniques have gone by the wayside in favor of faster and/or easier methods. You may want to check out blogs and books from designers who favor vintage techniques. If you search Gertie's New Blog for Better Sewing, you will find multiple mentions of her preference for lapped zippers. See below for 3 relevant posts:

Side lapped zipper with lining

Thoughts on invisible zippers.

Lapped zipper in dress

Also check out this article in Coletterie on construction of her vintage Mad Men era dress with a lapped zipper.


cornut

Advanced
California USA
Member since 10/27/11
Posts: 123





Date: 7/7/13 1:00 PM

Boy are you singing my song here!!! When I was learning to sew in 7th grade, my older sister was in high school and had a teacher who taught how to make bound buttonholes, flat felled seams and lapped zippers. I remember my sister telling me how ugly centered zippers were and to never use them because they made anything look "homemade". Unfortunately that teacher retired before I got to high school, so I never learned some of those wonderful skills. I haven't sewn clothes for myself, except for bathrobes, in decades, because I can't find fabric that I would be caught dead wearing. Joanns and Hancocks are my only choices,(can they really sell the hundreds of bolts of fleece that take up sooo much of their square footage?) Oh for the days of the privately owned fabric store. I quilt, so I love all the quilt shops that have popped up, wouldn't it be wonderful if that happened with garment fabric stores.

------
Theresa

Sewandwrite


Advanced Beginner
Maryland USA
Member since 5/16/08
Posts: 914





1 member likes this.



Date: 7/7/13 2:00 PM

This is my fav tutorial on inserting a lapped zipper in the back of a dress with a facing: Kathleen Fasanella tutorial..

It's an industrial method, but adaptable for home use.

RynV


Intermediate
AUSTRALIA
Member since 9/1/08
Posts: 496



Date: 7/7/13 9:26 PM

Thank you, kind people, for your wonderful suggestions. Now, if Kathleen Fasanella were to ever write a book on sewing, it would be a runaway best seller. Her knowledge is legendary and she is very generous with it. I have now added her lapped zipper tutorial to my favourites bar and will be using it prodigiously.

I forgot to mention there are instructions for lapped zippers in the Vogue Sewing 2006 edition but there are no pictures. For those of us who are visual learners we need lots of pictures, or line drawings. Are you listening, Vogue ? We love the book's detail but more illustrations would be a huge help, thank you.

I have written elsewhere about the dearth of good fabric stores (at least here in Sydney, Australia) and thought the situation would be better in the US, given that you have over ten times our population. Alas, it would appear that good fabric stores the world over are going the way of lapped zippers, bound buttonholes and hand worked hems.

Cornut, we don't have Joann's here but we do have Spotlight and Lincraft. I shop there all the time for my DD's dance costumes because they have an excellent selection in acetate and polyester bling, sequinned tulle made in outer Mongolia, nylon tricot with very fetching animal prints, and fleecy fabrics of every description that aren't suitable for dance costumes but make very good bedtime onesies. Sadly, I see people making purchases that are clearly not designed for the stage or bedroom, but for a serious event like a school formal or mother of the bride number, and they are going for these very same fabrics, except maybe the fleece. I don't get it.

We do have a few excellent fabric stores and I will sing their praises here because they have on-line stores that are worth visiting. Tessuti's is my favourite, and Astratex and the Fabric Store are also terrific. They all send out swatches if you can't visit the store and provide great customer service. And their dreamy range of fabric will guarantee that you won't look like an escapee from a suburban bordello. I bought a beautiful silk from Tessuti's for my 50th and chose a retro 1960 pattern in line with the theme. The dress ended up with an exquisite hand picked lapped zipper on a faced edge that I didn't insert. I just wished I had paid more attention at the time.

marymary86

Intermediate
Georgia USA
Member since 7/20/08
Posts: 3346



Date: 7/7/13 9:39 PM

I wrote out the steps for changing your pattern in order to use Kathleen Fasanella's method (which I think is brilliant).

post on KF's lapped zipper tutorial

I haven't tested it yet so take it with a grain of salt. If you use it and find an error (or if it works) please let me know.

I kept reading her tutorial and listing her steps. It's all her work and should be credited to her.

(Note to self: leave her a good tip will ya?)
-- Edited on 7/7/13 9:42 PM --

------
Mary




dfsews


Intermediate
Nebraska USA
Member since 4/17/06
Posts: 787



Date: 7/7/13 11:20 PM

I have a booklet by Cynthia Guffey that included instructions. It is from many years ago; perhaps she has a current DVD on it?

RynV


Intermediate
AUSTRALIA
Member since 9/1/08
Posts: 496



Date: 7/7/13 11:27 PM

thanks, Mary. I will give Kathleen's method a good try, just as soon as I complete 7 little costumes (they're meant to be trees), which, mercifully, have not one lapped zipper amongst them.
I too, must leave Kathleen a big tip.
Thanks dfsews, I will google Cynthia Guffey.

Kathleen Fasanella


Intermediate
New Mexico USA
Member since 1/12/05
Posts: 780





6 members like this.



Date: 7/8/13 12:26 PM

Quote: RynV
Now, if Kathleen Fasanella were to ever write a book on sewing, it would be a runaway best seller. Her knowledge is legendary and she is very generous with it.


oh blush.

I'm writing this book now. It will include lots of cool stuff I've never done tutorials for. Good stuff, stuff that has never been published before by anyone, ever. Not sure how to whittle it down tho, it stands at about 800 pages right now. Note: this will be an industry book so unlike the myriad "industry" books already out there, you'll have to wade through stuff that won't apply to your situation. Personally, I think it would be optimal to adopt some of those practices. It wasn't too long ago that enthusiasts never made trial garments but many do these days.

I hope it does sell well. I need the money! :)

------
http://fashion-incubator.com
Lessons from the sustainable sewing factory floor


Sewandwrite


Advanced Beginner
Maryland USA
Member since 5/16/08
Posts: 914





In reply to Kathleen Fasanella <<



Date: 7/8/13 3:50 PM

Quote: Kathleen Fasanella
I'm writing this book now. It will include lots of cool stuff I've never done tutorials for. Good stuff, stuff that has never been published before by anyone, ever.


Kathleen, this is excellent news. Let us know when it comes out!

And good luck in slashing it down to size. Maybe this means two volumes?


Printable Version
* Advertising and soliciting is strictly prohibited on PatternReview.com. If you find a post which is not in agreement with our Terms and Conditions, please click on the Report Post button to report it.
Online Class
Sewing Basics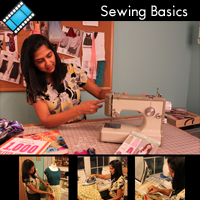 Online Class
The Contemporary Couture Jacket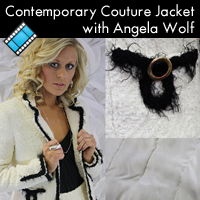 EvaDress T30-1930

by: motorharp
Review
StyleArc Laura Knit Cardi

by: sewingform...
Review
Christine Jonson Slit Skirt & Pencil Skirt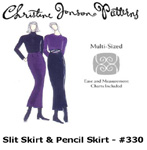 Pattern Details
Sew Liberated Flora Tunic and Twirly Skirt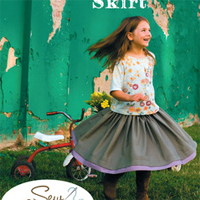 Pattern Details