RynV


Member since 9/1/08
Posts: 656
Skill: Intermediate
Body Type:


1 member likes this.




Date: 7/14/13 9:54 PM

I am looking to purchase a new machine later this year and have been doing a lot of research. I have now narrowed it down to a few machines and three brands. I currently own a Bernina 640 and love it, except that it doesn't have dual feed. Dual feed is therefore a must. I can take my 640 to class as I plan on keeping it so the new machine needs to be better in terms of the features I need. I mainly do garment sewing(first), quilting (second) and haven't really used the 640 embroidery features so this isn't a deal breaker, but I understand I may need to get an embroidery capable machine to get all the features I need and want. And I don't want to rule out the possiblity that I might suddenly fall in love with machine embroidery and want to master all that incomprehensible software even if it hasn't happened in the 6 years I've had my 640.

Deal breakers - must be able to do a superb straight stitch. Must be able to handle any weight of thickness from chiffon to denim without chewing the fabric, grunting or groaning, and must behave as if it is enjoying sewing that particular fabric. I have no time for a machine that isn't willing to pull its weight and have also considered an industrial for that reason, but the industrial would be limited to being a garment only sewing machine and I'm looking for more versatility. And it must be able to do gorgeus buttonholes on all thicknesses of fabric without demur. I need to be able to adjust the buttonholes to suit the fabric used.

Lovely quilting stitches are a must.

I like the knee lift on my Bernina. Not sure if the other machines have that.

I have looked at and sewn on a Bernina 780 and it handled a thick woollen sample beautifully. I didn't test the 750 but this too is a possibility.I know there are problems with the 7 series so I wouldn't buy one until the bugs are worked out.

I have also read great reviews about the Pfaff Creative Performance and the Performance 5. If I went with the Creative Performance I could add the embroidery module later. I have also read great reviews of the Juki F600 but understand it doesn't have embroidery capabilities. The Pfaff seems to have exquisite decorative stitches but how does it handle thick seams?

Ideally I want all three machines rolled into one, or the hybrid Pfaffina or Berphaffie coined in another thread. But I must choose one. And pick the functions that are most important.

Ironically, when I bought my 640 I went to the store knowing the brand I wanted based on previous positive experience, saw the 640 and fell in love. It has been a superb, solid, reliable machine with some lovely features. If there hadn't been problems with 8 and 7 series I wouldn't be hesitating, but reliability and ease of use are another essential feature.

Any comparison would be greatly appreciated.

LynnRowe


Member since 3/9/09
Posts: 11274
Skill: Advanced

3 members like this.




Date: 7/14/13 11:10 PM

I prefer Pfaff over the other 2 brands you list, although I do own Berninas.

Juki lovers prefer Juki. Bernina lovers prefer Bernina.

Try them all and decide for yourself, as you are the only person whose opinion matters.

Happy machne hunting!

-- Edited on

7/14/13 11:12 PM

--

------
I heart Woo (HimmyCat). Until we meet again, my beautiful little boy. I love you.

threaddy


Wyoming USA
Member since 4/22/09
Posts: 2945
Skill: Advanced

1 member likes this.




Date: 7/14/13 11:31 PM

This is perfect!!! Thank you! We now have a place to discuss these machines outside of the "love" threads where the lovers of each brand protect their turf vigilantly (not a bad thing !!!! mea culpa ).

I own an older Pfaff and have multitudes of Bernina's (the blob they keep growing). My one poor little Pfaff in the midst of all the Nina girls is intimidating I am sure and she is probably scared to death of them...but she just does not go over thick seams as well...not even close. I MUST have a machine that does all kinds of funky sewing as I am always repairing things...even sandals!

The Pfaff dec stitches are nicer both in design and stitch out. That is all I can say as I have not used the Pfaff as much since she bogged on a back pack/feet flipped off and everything went wrong. PLUS this is the older 7570 machine no longer in production. I DO use it for the beautiful dec stitches but do not use the pfaff for day to day sewing. I look forward to more input as Sonoma has already posted on another thread...and there are many owners of both Pfaff and Bernina's as they attract a similar kind of stitcher.

The Bernina 7 series has had a rough introduction. Sonoma made an excellent point that to buy ANY machine on release is not a good idea. I think 2 years is about right. Usually machines show their weaknesses in that time. Then usually at five years they are phased out for something new. I THINK Bernina has a 20 year(?) commitment to keeping parts available for discontinued machines. I do not know about Pfaff.

Good luck. thanks again for starting a new thread!!!!

PS I have a Bernina 730...the TOL a bit back in time until the 830 came out. This machine goes from sheer polyester to thick denim with perfect stitches and not a hesitation. It has something called creative consultant that when you enter the fabric it adjusts tensions and other things automatically. For ex. for silks and sheers it sets the needle in the down position as a setting because the minute you stop sewing on a sheer, as you know, whoop the fabric slides out of position. All of thes "changes" are readily visible and can be changed back.

I do not know what the new Pfaffs have in this regard.

-- Edited on

7/14/13 11:40 PM

--

------
"The problem is not that there are problems. The problem is expecting otherwise and thinking that having problems is a problem." Theodore Rubin
"Life isn't about finding yourself. Life's about creating yourself." George Bernard Shaw
Dan 9:24-27

Bernina vintage and computerized, Bernina and BL sergers , BLcoverstitch (a stray Pfaff and Viking followed me home too)

Woodgerber

Member since 9/23/10
Posts: 98
Skill: Advanced Beginner

4 members like this.




Date: 7/15/13 0:18 AM

The other consideration is dealer support before, during and especially after the sale. While my local Pfaff dealer charges MSRP, they have little support after the sale such as in-depth classes to learn the machine and their tech support has had many complaints. My Bernina dealer has wonderful tech support and offers many worthwhile mastery classes and club classes which are included with your purchase.

The Juki F600 has one of the best feeding systems especially at its price range. It has more than adequate piercing power for heavier seams. It is a really basic machine which does not require dealer lessons to learn how to use it effectively. I have been very happy with the F600 and I ordered it from Ken's Sewing Center online and have had absolutely no problems. I enjoy the random stitch program for decorative stitching.

So consider if you want the more basic F600 and if you want a more complex embroidery combo machine, you must check out your dealers for their ability to help you after the sale.

Have fun finding the right machine and dealer for you!

-- Edited on

7/15/13 0:20 AM

--

-- Edited on

7/15/13 9:03 AM

--

RynV


Member since 9/1/08
Posts: 656
Skill: Intermediate
Body Type:


1 member likes this.




Date: 7/15/13 1:14 AM

Thanks for all your suggestions. I will need to go and play on all machines and see which one feels best. The Juki is only available on line so I would have to buy it sight unseen (in Australia). If the Pfaff doesn't like thick seams, that leaves a Bernina once the bugs disappear or the Juki.

LisaInAlabama


USA
Member since 7/10/13
Posts: 1837
Skill: Advanced Beginner

3 members like this.




Date: 7/15/13 1:18 AM

I agree with Woodgerber -- whichever dealer is the best, go with them. I've spent between $15K and $25K on Berninas in the last 8 years, and wound up feeling like I bought a giant pig in a poke. The dealer would not stand up for me when my machine turned out to be a lemon. The Bernina reliability issues you cited are real and very, very frustrating. I know others who had problems and their dealer kept fighting for them until they either got their machines fixed or swapped out for a new machine. Mine would not, preferred to blame everything on "operator error." No manufacturing process is 100% reliable, so the manufacturer and dealer have to be willing to make it right if you wind up with one of the "less than" machines. Given that you are now using garment, quilting, and home dec, you might look at a cheaper machine that does those superbly, then if you want the embroidery later, look at a multi-needle machine for embroidery only. That's what I wish I had done.

------
I've been doing machine embroidery for 12 years, but I'm definitely a beginner at garment sewing.

UFOs completed in 2016: 7
Items started and completed in 2016: 31
Yards sewn up in 2016: 29.5
Days I did not sew in 2016: 48

Connie F

North Carolina USA
Member since 4/8/13
Posts: 672
Skill: Advanced



In reply to RynV

2 members like this.



Date: 7/15/13 1:31 AM

I have been sewing on Pfaff sewing machines for over 20yrs and have not had problems with thick seams (and I use to hem US NAVY dungaree uniforms as a home business... the Pfaff did wonderful (My New Home MC 8000 would come up with system overload on the screen, but not my Pfaff!) I also have a Bernina 1130 that is a wonderful machine but I miss my dual feed when I use that one!

Go check out all the machines for yourself to see if it works for you or not! It's a GREAT time to be looking for a machine as we have sooooo many choices! Keep us posted!

jilly cooper

International AUSTRALIA
Member since 2/15/08
Posts: 500
Skill: Advanced Beginner



In reply to RynV

1 member likes this.



Date: 7/15/13 1:42 AM

RynV, I am not sure where you live, but I live in Western Australia and the juki supplier in Australia has agents across some states, we can try and buy here but only from one dealer (so I have been told).

Unfortunately, our local dealer is a dud so I have it buy from over east if I ever take the plunge on the F600.

Over here they say they don't sell many Juki F400-F600 because they mainly push Brother, mind you the dealer is an industrial/domestic supplier and many people are quilters and not garment sewers.

Good luck with your sewing machine search.

CJ Tinkle


Arkansas USA
Member since 2/5/06
Posts: 1104
Skill: Intermediate
Body Type:




In reply to RynV

7 members like this.



Date: 7/15/13 6:35 AM

I used to think dual feed was a must. I certainly enjoyed it while I had it on my Bernina 830. However, you have an outstanding machine that you will have a hard time finding another that will perform as well. With the right presser feet and pressure foot adjustment, I find I can come very close to what I could do with dual feed, and I've not sewn on anything that compares to the Bernina 630/640 machines.

I'm wholly unimpressed with the new Bernina machines, and this is coming from a long die hard Bernina girl. When I sold my 830, I replaced it with a Bernina 430, another terrific, tried and true machine.

I'm at a place where I've had the best, tried the rest, and feel like I currently own the best performing machines available. There isn't anything on the market that tempts me right now. The latest machines seem like all gimmick and no guts. I'm hoping to see that turn around in a few years, before I wear my existing machines out!

Sorry, that got a bit long winded :). My advice to you is to wait, there isn't anything currently available that is better than what you have.

------
Bernina B740 ✂ Bernina Artista 630 ✂ Bernina Aurora 430 ✂ Bernina 830e Record ✂ Bernina 1300MDC ✂ Babylock Ovation ✂ Babylock BLCS ✂ APQS Millennium ✂ Singer 201-2 ✂ Singer 301 ✂ Singer 401A ✂ Singer 15-91 ✂ Custom Painted Singer Featherweight 222K ✂ Singer Featherweight 222K ✂ Original Singer Featherweight 222K

JanyceR


Colorado USA
Member since 2/3/07
Posts: 2060
Skill: Advanced

2 members like this.




Date: 7/15/13 7:24 AM

I agree that you need to sew on the machines and decide for yourself. So much of a sewing machine is about how it feels to use it, along with how it performs for you on the tasks you want to do. Be sure you take samples of the different types of sewing you do.

I have a Pfaff Performance 5 and several Berninas including the new 7 Series, as well as an 820. I prefer the Berninas, but I feel fortunate to have the Pfaff and I am very glad I do. The Bernina's always do what I ask them to do, with no hesitation. Like Threaddy I have found that the Berninas sew better over thick areas. The Pfaff has the most beautiful decorative stitches. I like the screen and button interface better on the Berninas. And most importantly for me, I love the Bernina knee lift. Hover and pivot is very nice on both the 7 and 8 series Berninas and the Pfaff, but it does not take the place of the knee lift for me. The Pfaff knee lift is electronic, and I don't particularly care for it. The feet from your 640 would be able to be used on a Bernina, which is a significant savings as well as convenience. While Pfaff has a couple of feet that I really like, I still prefer the Bernina feet. I much prefer the vertical bobbin on the Bernina. This is probably not a deal breaker for me, but I find the drop in bobbin awkward. I always have, back to my Grandmother's Singer 201. I think that both the Pfaff and Bernina make beautiful buttonholes. I have not yet had occasion to try either machine on very heavy fabrics.

I am confident the Bernina 7 series problems will be worked out. I have an awesome dealer and any problems I have encountered have been corrected. I have not encountered problems to the extent that some others have. Both of my 7 series machines so a nice straight stitch in center needle position. I have done side by side comparisons on my 780 to the Pfaff, the 820 and my smaller Bernina. The 820 and 350 have the best stitch. I can't tell the difference between the Pfaff and the 780. And they are only slightly different from the other two Berninas. I am using the 780 this weekend to piece a quilt.

Good luck with your search

-- Edited on

7/15/13 8:19 AM

--

------
Bernina 880, Bernina 630, Bernina 820, Bernina 1150MDA, BLCS-2


Printable Version
* Advertising and soliciting is strictly prohibited on PatternReview.com. If you find a post which is not in agreement with our Terms and Conditions, please click on the Report Post button to report it.
Online Class
Pattern Work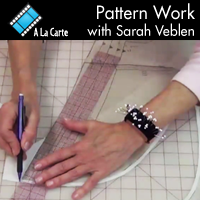 Online Class
Understanding Interfacings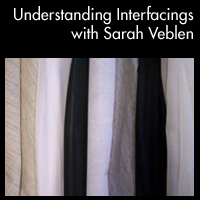 Jalie 2565

by: dakotasews
Review
Other Zander's Hoodie and Vest

by: wildbluest...
Review
J Stern Designs The Tee Paper Pattern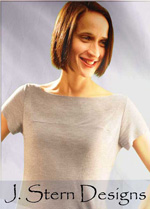 Pattern Details
Paradiso Designs Anna Handbag Pattern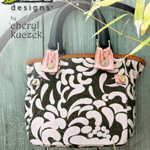 Pattern Details