1SushiDiva


Intermediate
MD USA
Member since 7/21/13
Posts: 1
Login to reply to this post

Date: 7/21/13 5:40 PM

I cut this pattern according to the size 14 but I fall in-between the 12 and the 14. I need the 14 for the waist and hip for sure but the bodice came out way too big sticking out at the breasts.. How can I adjust them to fit properly? Or when I cut the next one should I cut the 12 or smaller? How do you adjust for the bottom as it has gatherings that you need right at the waistline.
SewLibra

Intermediate
CA USA
Member since 12/2/08
Posts: 259
Login to reply to this post

Date: 7/22/13 1:26 AM

Can you take in the darts and take in some at the sides of the bodice? Next time you could cut the bodice in a 12 and graduate to 14 near the waist, or do a SBA (small bust adjustment).

------
SewLibra
Mary Hayes


Advanced
AZ USA
Member since 3/19/12
Posts: 41
Login to reply to this post
1 member likes this.

Date: 7/22/13 10:28 AM

I am a 14 and go between a 14 and 16 in the hips but I am a "D" in the bust. I bought "full busted?" dvd.by Palmer and Pletch. I love that DVD.! And now my tops fit. It is very clear and easy to follow and understand. and better than any instructions on enlarging the bust I'v ever seen. I look at it every time I'm enlarging the bust. My cloths fit and look great . and the shoulders and neck fit. always buy by the upper bust. that fits your shoulders and neck. the adjustment will meld right in.

------
Normal is nothing more than a cycle on a washing machine. -whoopi goldberg
beauturbo


Advanced
CA USA
Member since 5/2/09
Posts: 2203
Login to reply to this post

Date: 8/6/13 4:54 PM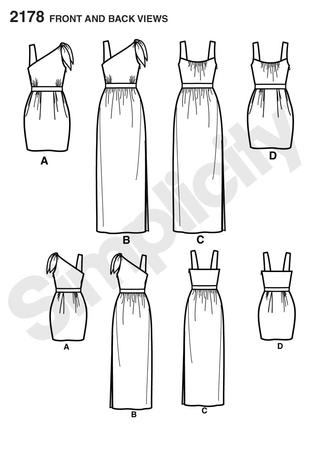 Since you already got one made up, and you don't say if it's the one shoulder one or the two shoulder one with the front gathers, to just fix the one you got, I think you just do anything to make it fit a bit better. A probably the quicker and more easy the better maybe.

On the two shoulder one, with gathers on the top, if you unpick the front of the waist band you might be able to put some decorative tucks in the center front bodice to bring it in somewhat closer to you there, that way you would not be having to change around or mess around with, the arm holes or side seams at all.

Or if it's too big in the top for you on either one, and arm holes to big too, you could unpick where the side seams meet the waist band, and unpick the arm hole facing just under the arm, and take in the side seams maybe, and then just resew.


-- Edited on 8/6/13 5:03 PM --