ShantiSeamstressing


Member since 6/11/10
Posts: 2290
Skill: Advanced Beginner



Date: 7/30/13 0:21 AM

Just wondering, because when I typically read of others' pre-menopausal symptoms, I hear about dry skin, emotional changes, hot flashes, bloating, and the like. But it seems less common to have vag. atrophy and the associated urinary urgency symptoms?

My gyn. put me on Estrace for this but I'm seeing her again because I am still too dry and thin-skinned there. I am really generally your crunchy-granola kind of gal and prefer herbal and natural remedies so I'm looking into that, too, if anyone has any ideas. I could put up with a lot, but not feeling that "urge" there (from the extreme dryness). So for the time being, I'm going the prescription Rx route.

Elona


USA
Member since 8/24/02
Posts: 9680
Skill: Advanced
Body Type:




In reply to ShantiSeamstressing

2 members like this.



Date: 7/30/13 4:17 AM

Quote:
But it seems less common to have vag. atrophy and the associated urinary urgency symptoms?

Alas, these are

extremely

common. Some studies, like

this one,

put the frequency of vag symptoms at about 60% for post-menopausal women. It is not unusual to read higher anecdotal estimates by gynecologists. In perimenopause, the severity of the symptoms seems to be partly related to how fast the ovaries are shutting down.

The urinary tract also requires estrogen to stay healthy and resilient, and declining estrogen levels produce just the kinds of symptoms you are experiencing in that department.

-- Edited on

7/30/13 11:19 AM

--

-- Edited on

7/30/13 11:28 AM

--

------
Elona

Kwaaked

Member since 9/25/12
Posts: 1356
Skill: Beginner



Date: 7/30/13 5:17 AM

I use this

progesterone cream

(you can find it cheaper elsewhere though) to help with the symptoms.

I don't have the same issues, I started this on a word of mouth recommendation from another friend to help with painful cramping from where they removed a damaged part of my ovary while I had my tubes tied, excess facial hair, insomnia, hot flashes and mood swings.

It is not a cure all, as an FYI. But it has made a marked difference in my symptoms and I can use it with my anxiety/antidepressant medication without an interaction.

Kim12469


Montana USA
Member since 3/27/08
Posts: 2678
Skill: Intermediate
Body Type:


2 members like this.




Date: 7/30/13 10:03 AM

I use this one.

Cream

Mine started with dry eyes. I don't have too much trouble with dryness elsewhere yet but the cream helped with the dry eyes and many other symptoms.

------
http://kimsewsilly.blogspot.com/

ShantiSeamstressing


Member since 6/11/10
Posts: 2290
Skill: Advanced Beginner



In reply to Elona

Date: 7/30/13 2:21 PM

Quote: Elona

Alas, these are extremely common.

Oh, my! Thank you for the study. I feel a little better knowing it isn't "just me" (or "just my body").

{Maybe I don't hear about it because it just doesn't get talked about much.... As my funny gyn. put it, No one talks about this over cocktails.}

ShantiSeamstressing


Member since 6/11/10
Posts: 2290
Skill: Advanced Beginner



In reply to Kwaaked

Date: 7/30/13 2:23 PM

Yes, I've heard a lot about progesterone cream. Thank you! I am seeing my gyn. soon, and I will ask her about it. The thing is, the cream I do use is estrogen - - the other hormone. So I don't know if I "need" progesterone, or if it would be okay to use in addition to the estrogen cream (called Estrace). It's good to hear that it has indeed helped with symptoms.

ShantiSeamstressing


Member since 6/11/10
Posts: 2290
Skill: Advanced Beginner



In reply to Kim12469

Date: 7/30/13 2:26 PM

Ahhh, dry eyes. Yes, that's what I've noticed, that dryness where the body used to moist and plump. I see that this one is progesterone, just as Kwaaked mentioned above. I wonder if dryness can be caused by either estrogen depletion or progesterone depletion, or if either cream works just as well. I will have to check with my gyn. (I also notice that progesterone creams are apparently available without Rx, but not estrogen...wondering about that.)

ShantiSeamstressing


Member since 6/11/10
Posts: 2290
Skill: Advanced Beginner



In reply to Elona

Date: 7/30/13 2:27 PM

Quote: Elona

The urinary tract also requires estrogen to stay healthy and resilient, and declining estrogen levels produce just the kinds of symptoms you are experiencing in that department.









-- Edited on 7/30/13 11:19 AM --
-- Edited on 7/30/13 11:28 AM --

So, does anyone know of any natural and/or herbal remedies to replace estrogen? I've heard of black cohosh and dong quai and am planning to ask my doctor....

JTink


Member since 4/20/08
Posts: 6691
Skill: Intermediate
Body Type:




In reply to ShantiSeamstressing

3 members like this.



Date: 7/30/13 7:28 PM

Shanti, you are in good company. I have "all of the above" and then some. I have opted to not take any type of hormone replacement, lab created or natural. If you have ever had any type of cancer, especially breast or ovarian, you should stay away from estrogen and progesterone. I have a lot of hot flashes and have for the last 5 years. I have tried all kinds of slippery stuff, gels, "exercises", you name it, to "enhance" sex...the pain is so bad and I just have no desire anymore. The last time we tried, I was close to tears. It was then I came to the realization, that I was putting myself through this torture for him. It was a lightbulb moment. I've "done my time". It's about me now.

And about the "leakage". Check with your local Urology group. Ours has a therapist there that is just wonderful. About 5 years ago, I went to see her(thank goodness it was a woman). I was pushing my mid-50's and I was already having those "opps" moments. The sneeze, laughing a little too hard, water running in the sink while doing dishes, brushing your teeth, etc. I didn't want to be wearing a diaper at 60.

She showed me how to do the correct exercises to strengthen the pelvic floor muscles. She also had a devise that was inserted vaginally(super easy, about half the length of a tampon). This was connected to a computer. I would hold and squeeze certain areas of my pelvic floor. The computer would make a chart of my muscle activity. The next week, I would do this again. She would overlay the two graphs and I could see the difference it made! I knew it was working, when husband and I took a one hour car trip and I didn't have to run to the bathroom when we arrived

Oh and even better, insurance paid for it all.

If you can take the hormone replacements, I understand a lot of your symptoms will be easier to handle. I just don't have the option.

Elona


USA
Member since 8/24/02
Posts: 9680
Skill: Advanced
Body Type:




In reply to ShantiSeamstressing

Date: 7/30/13 8:44 PM

Unfortunately, the stuff nature gave us is the best and realistically speaking, the only option, even if we have to take it as a pill, ring, or cream. Estrogen does the job.

Here's

a brief rundown on the efficacy of yam-based hormone substitutes. In the words of the authors,

Quote:
This study suggests that short-term treatment with topical wild yam extract in women suffering from menopausal symptoms is free of side-effects, but appears to have little effect on menopausal symptoms.

,

it's not looking good, and for good reason: We are different from plants. We and other species make and employ sex hormones, but our manufacture and usage of them are different.

The nifty product RePhresh, a gel on a stick, so to speak, will relieve dryness and help with the pH of the vag, but it will not improve the natural thickness or elasticity of any of urogenital structures.

-- Edited on

7/30/13 9:15 PM

--

------
Elona
Printable Version
* Advertising and soliciting is strictly prohibited on PatternReview.com. If you find a post which is not in agreement with our Terms and Conditions, please click on the Report Post button to report it.
Online Class
Altering Pants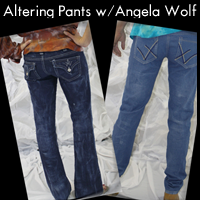 Online Class
Pattern Work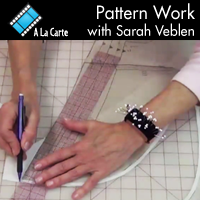 StyleArc Demi Drape Top

by: Mopsgirl89
Review
Vintage Pattern Lending Library 8354

by: CatnipMous...
Review
Christine Jonson Swing Jacket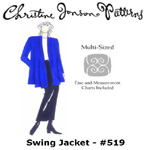 Pattern Details
You Sew Girl Adult Hats Pattern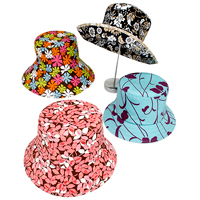 Pattern Details