knit techie

Member since 8/7/09
Posts: 100
Skill: Advanced



Date: 8/8/13 7:56 AM

I've read posts mentioning absence of a real basting stitch on different machines. What is it and how is it supposed to work? My Bernina 435 has one but when I selected it and started the machine, it didn't do what I expected. The manual had no instructions for this. Can someone describe what a real basting stitch is, how it is formed, and how to make it work?

------
All things are difficult until they are easy.
--Fortune Cookie

Janie Viers


Ohio USA
Member since 4/8/02
Posts: 2470
Skill: Advanced



Subject: Real Basting Stitch? Date: 8/8/13 8:46 AM

To me a real basting stitch wold onlyu be on one of the sudiko stitching machines that only uses one thread? You might use a chain stitch or even using one thread to do a long stitch that will rip out easily. Don't know what a basting stitch should look like since I usually handbaste or glue! LOL

------
JanieV

Karen31


USA
Member since 1/25/09
Posts: 1626
Skill: Advanced



In reply to knit techie

Date: 8/8/13 8:59 AM

Quote: knit techie
I've read posts mentioning absence of a real basting stitch on different machines. What is it and how is it supposed to work? My Bernina 435 has one but when I selected it and started the machine, it didn't do what I expected. The manual had no instructions for this. Can someone describe what a real basting stitch is, how it is formed, and how to make it work?


Nothing in the manual?!

Did you lengthen your stitch length when you picked the basting stitch? What did your machine do when you selected it?

A "real" basting stitch (by machine) you've probably heard reference to is an extra long stitch. Many machines have a maximum stitch length of 5 or 7 mm. In many Berninas the stitch length is doubled using the basting function as the machine "skips" a stitch, I.e. It feeds the fabric through as though it would drop the needle, take a stitch - but doesn't, feeds it again so the stitch formed is extra long. For some reason some (I think non Berninas too) have a "basting" stitch or so it's called yet takes just one long stitch and you have to keep moving the fabric through manually. I have never figured that one out. One stitch? It would be faster to baste manually.


------
Karen

Maia B


Illinois USA
Member since 10/27/10
Posts: 5182
Skill: Advanced Beginner



Subject: Real Basting Stitch? Date: 8/8/13 9:17 AM

I think the basting stitch on the 435 is one in which it takes a single stitch and stops, waiting for you to move the work. So stitch by stitch.

I used to use this on my 930, but now I use the long stitch function on my 1030, which I bought for that feature, along with the knee lift and heel tap needle up/down. With the long stitch, you sew as normal, with the feed dogs guiding the work, stitches up to 10mm long (on the 1030). It essentially skips every other stitch. Love it!

------
🌸 Plenty of machines, mostly Berninas 🌸

AngieRose


California USA
Member since 6/1/09
Posts: 600
Skill: Advanced



In reply to knit techie

1 member likes this.



Date: 8/8/13 11:27 AM

I have a real basting stitch on my 2008 Babylock Ellisimo and also on my Brother Dreamweaver.

It's utility stitch #8. The length can be set. Starting a 20 which is approx. 3/4 of an inch long and can be shortened. The machine makes a needle up down locked stitch, and then the machine moves the fabric back under the foot, takes another stitch, moves the fabric back, and continues to sew this stitch.

The needle position can be moved left or right as well, so if you want to baste close to the edge of a fabric, but use the edge of the foot as a guide, you can.

I use this stitch all the time to baste quilt backings to my zippered cloth long arm machine leaders, plus for other sewing applications. It's wonderful!

When I'm finished, I just snip a few of the top basting stitch threads and pull on the bobbin thread. The whole length of bobbin thread comes loose. This works sort of like the chain stitch on dog food bags or charcoal briquette bags.

I don't know how many models of Brother machines have this wonderful basting stitch, but it may be worth checking out.

I know some machines have a "basting stitch", but don't move the fabric under the foot, you have to do that part manually. These two machines I mentioned actually move the fabric, that's what makes the stitch so great to use!
-- Edited on 8/8/13 11:30 AM --

------
Angie Rose
Quilter & Machine Embroiderer
http://timberhillthreads.blogspot.com


LynnRowe


Member since 3/9/09
Posts: 11218
Skill: Advanced



In reply to knit techie

4 members like this.



Date: 8/8/13 11:29 AM

First you choose your hand needle. Then your thread. Then thread the needle...



------
I heart Woo (HimmyCat). Until we meet again, my beautiful little boy. I love you.

Barbara3

USA
Member since 5/22/06
Posts: 1285
Skill: Intermediate

1 member likes this.




Date: 8/8/13 12:28 PM

This topic is of particular interest to me! I have a true basting stitch on my Bernina 930 and the length of the stitch is adjustable. It works beautifully. By true basting stitch, I mean the kind where you don't have to take one stitch and move the fabric before taking another stitch. I just assumed that my newer Bernina 630 and 240 would also have a true basting stitch when I bought them about 7 years ago, but I was SO disappointed to find that neither machine had this stitch. (Note to self never to assume anything when buying a sewing machine.)

The 630 in particular is essentially a replacement for machines like the 930. I was told at the time that the 630 was the best machine for a garment sewer. So, does that mean that garment sewers don't need a true basting stitch? Bernina wants customers buy TOL machines just to get a true basting stitch. The TOLs include extensive embroidery and other decorative functions than I (and others I know) would ever want.

Why this company doesn't manufacture just one machine within their entire line that is best suited for garment sewers is a mystery to me. It looks like even the new 710 and 750 don't offer a true basting stitch, but the TOL 780 that includes extensive, expensive, and (for me) unwanted embroidery, etc. functions does.

And while I'm complaining, why don't their machines offer something as basic and important as an adjustable space between the beads of buttonholes - within the buttonhole function itself? After all, the buttonholes are electronic now and it shouldn't be difficult to program this into them.

I'm a longtime Bernina owner and fan, but I've become increasingly disillusioned with this brand for repeatedly failing throughout the years to target garment sewers with some very important garment sewing functions.

Are other brands the same?



Karen31


USA
Member since 1/25/09
Posts: 1626
Skill: Advanced



In reply to Barbara3

Date: 8/8/13 12:45 PM

Quote: Barbara3
This topic is of particular interest to me! I have a true basting stitch on my Bernina 930 and the length of the stitch is adjustable. It works beautifully. By true basting stitch, I mean the kind where you don't have to take one stitch and move the fabric before taking another stitch. I just assumed that my newer Bernina 630 and 240 would also have a true basting stitch when I bought them about 7 years ago, but I was SO disappointed to find that neither machine had this stitch. (Note to self never to assume anything when buying a sewing machine.)



The 630 in particular is essentially a replacement for machines like the 930. I was told at the time that the 630 was the best machine for a garment sewer. So, does that mean that garment sewers don't need a true basting stitch? Bernina wants customers buy TOL machines just to get a true basting stitch. The TOLs include extensive embroidery and other decorative functions than I (and others I know) would ever want.



Why this company doesn't manufacture just one machine within their entire line that is best suited for garment sewers is a mystery to me. It looks like even the new 710 and 750 don't offer a true basting stitch, but the TOL 780 that includes extensive, expensive, and (for me) unwanted embroidery, etc. functions does.



And while I'm complaining, why don't their machines offer something as basic and important as an adjustable space between the beads of buttonholes - within the buttonhole function itself? After all, the buttonholes are electronic now and it shouldn't be difficult to program this into them.



I'm a longtime Bernina owner and fan, but I've become increasingly disillusioned with this brand for repeatedly failing throughout the years to target garment sewers with some very important garment sewing functions.



Are other brands the same?






Hmm, well you don't, or didn't have to buy TOL Berninas to get that "true basting stitch". My 640 is not/was not TOL and has it, as did my non-TOL 165 before it. My 350, like your 240 and my 145 before it - all 3/4 size activas - do not. I remember going to dealer after getting the 145 thinking I was doing something wrong as it wasn't truly basting like the 1130 or 1230s I'd had, they said sure it does, selected the stitch - and were also puzzled about why the "basting stitch" was a single stitch function. I don't know why your 630 doesn't have it, but I do remember on my 165 I had to not only select the stitch but also (I think - fading memory) an icon at bottom of screen. Maybe I was selecting an elongated stitch and the icon was for basting? Perhaps it's really hiding in that 630 somewhere!
I still cannot figure out the why behind that single stitch "baste". No one I know who has it uses it. Interesting on the ellissimo, I don't think I'd like it tying off and still want to baste garments together FAST, but this is the first and only idea I've ever heard from anyone for using such a stitch.
Will be interesting to read what others post!

------
Karen

AnneM


Contest Committee
Member since 7/30/02
Posts: 7407
Skill: Intermediate



In reply to LynnRowe

Date: 8/8/13 12:50 PM

Quote: LynnRowe

First you choose your hand needle. Then your thread. Then thread the needle...


Cute.

If you don't have a specific basting stitch on your machine (I don't think I do - I should double check), use your longest stitch length and loosen the thread tension. both of those make it easier to pull out the thread afterwards.

Then again, you can select a hand needle & thread...

------
With a great wardrobe that's still in the flat-fabric stage.

andye

Virginia USA
Member since 5/9/09
Posts: 2041
Skill: Beginner



Date: 8/8/13 1:08 PM

The 750QE has a basting function.



It's listed under "embroidery" in this feature comparison, which may well point to them being out of touch. So does the B580, for that matter.

The 750 users manual includes this



Quote:
Basting stitch
Reverse pattern foot No. 1C
Securing program No. 5
̶ for all fabrics
̶ secures beginning and end of seam
Sewing long seams with straight stitch
Even securing by defined stitch count.
Beginning to sew
⦁ press the foot control
► the sewing computer secures automatically when beginning to sew ⦁ (5 stitches forward, 5 stitches in reverse)
sew seam with straight stitches in desired length
Ending the seam
⦁ press «Quick reverse»-button
► the sewing computer secures seam automatically (5 stitches in reverse,
5 stitches forward)
► the sewing computer stops automatically at the end of the securing
program
Reverse pattern foot No. 1C/1D
Basting stitch No. 21
̶ straight stitch, sews out every fourth stitch, i.e. longest stitch possible is 24mm, when the stitch length is set at 6mm. Recommended stitch length 3.5-5mm
̶ for work which requires a very long stitch
̶ basting seams, hems, Quilts etc.
̶ temporary joining
̶ easy to remove
Preparation
⦁ pin work at a right angle to basting direction ► to prevent the layers from slipping

Securing/fixing the thread
Sew 3-4 basting stitches at the begin and at the end.
Thread
Use a fine darning thread for basting as it is easier to remove.




-- Edited on 8/8/13 1:14 PM --

------
Bernina B330
Feet: 1,2,3,3A,4,5,7,8,10,13,16,18,20, 29,32,35,37,50,64,70,71,82,85,86, 92


Printable Version
* Advertising and soliciting is strictly prohibited on PatternReview.com. If you find a post which is not in agreement with our Terms and Conditions, please click on the Report Post button to report it.
Online Class
Put it on the Bias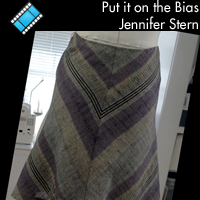 Online Class
Serging Ahead with your 5 Thread Serger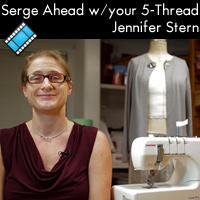 Colette Patterns 1024

by: HepKara
Review
Self Drafted Pattern 321316-1002

by: MayenDesig...
Review
Sewing Workshop Chicago Jacket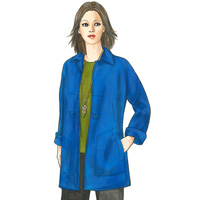 Pattern Details
Curve Runner 20 cm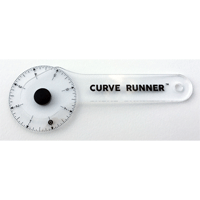 Pattern Details