nikarphar


Member since 10/28/09
Posts: 62



Date: 8/14/13 3:03 PM

I have an esante but I have not even tried it much yet.Wondering if I should upgrade to the ellisimo.Can somebody tell if the differences are worth it or the esante /ellageo /ellegante they have would have been enough.Thank YOu
-- Edited on 8/14/13 5:01 PM --

Harriet P.

Intermediate
TN USA
Member since 6/30/05
Posts: 249



Date: 8/14/13 4:40 PM

Hi, Go onto the Babylock site and you can compare both machines. The Babylock Gold is practically the top of the line machine. Harriet

nikarphar


Member since 10/28/09
Posts: 62



Date: 8/14/13 5:01 PM

I just wanted a general opinion if you think it is worth it or not.someone who has both or comparable machines

Harriet P.

Intermediate
TN USA
Member since 6/30/05
Posts: 249

1 member likes this.




Date: 8/14/13 5:37 PM

Well, I have the Duetta 4500D machine that was the top of the line before the Quattro(Brother) and the ellisimo (Babylock ) came out. Your machine is a good one, but I would upgrade to at least the Ellegente 2 or 3. These are like my Duetta. At this point the jump stiches are cut and the embroidery speed can go up to 1000spm. These machines also have a colored screen. If you have the money, I would probably go to the Ellisimo Gold. It is a great sewing machine and a great embroidery machine. The harp (space to the right of the needle) is ten inches instead of 8.2inches which would be good if you like to make large quilts. It also has a lot of neat new technology in them, but my Duetta can embroider or sew with the same results, but I may have to do a few more things in order to get the same results. Harriet

1975Jumby


Intermediate
CA USA
Member since 8/19/08
Posts: 618





1 member likes this.



Date: 8/14/13 6:01 PM

Hi there!! I can definitely answer your question because I have owned the Esante and now own the Ellisimo! You can probably search some of the posts on this board for my reviews of the Esante as well as how I made my decision to upgrade to the Ellisimo. But I'll give you a short run down here.

I purchased my Esante last May and really fell in love with machine embroidery. I had no problem with the monochrome screen since the resolution was exactly like the Ellageo and Ellegante's screen, but in black and white. Since I bought the Designer's Gallery program, EmbroideryWorks, any onscreen editing was not that important to me. The Esante did not have a USB port to use a flash drive to move my designs over, but I had an extra long cord that I could use to connect my computer and machine. So that wasn't a big issue with me either. But the more I realized that machine embroidery was a hobby I could stick with, I then wanted the best I could buy.

There are several things about the Ellisimo that make it worth the upgrade to me. The first is the needle cam. You might get mixed reviews from some folks as to whether they use it or not, but I do. I'm new to embroidery, so I didn't have years experience of trying to hoop things perfectly centered. WIth the Ellisimo, it doesn't matter. I can scan my fabric and it appears on screen. Then I can move the design anywhere within the stitching field and see exactly how it will look on my fabric right on the screen. The camera also has a feature that utilizes placement stickers so even if you hoop your design off kilter, you can use the stickers so the machine knows exactly what direction/angle to embroider. I love it and use it quite often!

The second feature that you won't find on the Esante is the cutting of the jump stitches. This is on the Ellegante, as well as some of the newer Babylocks, but it really is one feature I wouldn't go without now that I've had it for so long. Basically, the name says it all....you don't have to cut each jump stitch when embroidering. You just push start and let your machine go. Trust me, once you have this feature, you won't know what you would do without.

Third is the ability to use a USB flash drive and the automatic needle threader. Now that may not be super important to you, but the USB port that allows a flash drive does speed up the process of transferring your designs. The automatic needle threader is also a great feature not on the Esante. It takes me literally only three or four seconds to thread my machine and push the needle threader button. And voila, all threaded. When you're working with an embroidery design that has quite a few color changes, you'll be glad you have this. It never fails!

The other features, such as larger hoop sizes, a tablet, continuous border hoop, large color screen (really the list could go on and on) are all wonderful extra features. But the bottom line is how much more the Ellisimo is than the Esante. Mine was about $4k more, but to me it was worth it since I knew it had TONS of features that I loved and some that I may not need now, but might take advantage of down the road.

That's about all I can think of right off hand at the moment. But definitely look up some of my other posts on the Esante and the Ellisimo. I believe I even have a post of why I upgraded and laid out all the reasons there.

Jim
-- Edited on 8/14/13 6:02 PM --
-- Edited on 8/14/13 6:03 PM --

------
Babylock Ellisimo Gold
Babylock Enlighten
Kenmore 1914
Kenmore 1814

Addierecoy

Intermediate
MO USA
Member since 5/30/13
Posts: 411



Date: 8/14/13 8:14 PM

Have you done a lot of machine embroidery and just not used the Esante much, or are you new to ME?

If you know you love ME, there's nothing like a top of the line machine. All the things mentioned in the post above, plus it does seem like the high end machines just do the basic thing better. By all means upgrade.

But if you haven't done a lot of ME, you might think about using the Esante a bit just to make sure ME is for you. The Ellisimo is a great machine, but a serious investment. And if you use the Esante a bit, you'll truly appreciate the features on the Ellisimo.

SandiMacD


Intermediate
FL
Member since 2/8/09
Posts: 2564



Date: 8/16/13 8:04 AM

I have never used an Esante. But a feature I use and love on my Ellisimo is the appliqué. I have lots of great nephews and grandson. Girls are easy to sew for, boys harder. Through every stage I pick an embroidery design they love (frogs, dinosaurs, trucks, race cars, etc). The Ellisimo has a feature to turn it into an appliqué type badge. So the boys can get patches that they can put on pants, backpacks and jackets.
-- Edited on 8/19/13 4:44 PM --

------
sewing brings joy and meaning to my life...

nikarphar


Member since 10/28/09
Posts: 62



Date: 9/1/13 6:15 PM

I actually ended up buying an Ellisimo.Can you please tell me how to do the applique?
thanks
Printable Version
* Advertising and soliciting is strictly prohibited on PatternReview.com. If you find a post which is not in agreement with our Terms and Conditions, please click on the Report Post button to report it.
Create a Jacket Muslin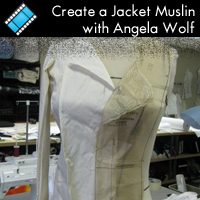 Sewing with Slippery & Drapey Fabrics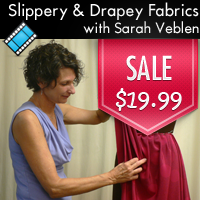 McCall's 6564

by: Kathy7661
Review
McCall's 6324

by: Salymander...
Review
Making Patterns from Existing Garments - A CD book by Kenneth King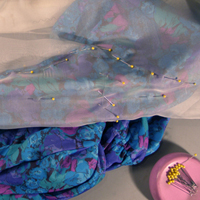 Buy Now
Beginner Sewing Lab 102 - A downloadable Book by Shannon Gifford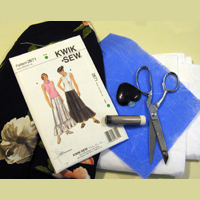 Buy Now