DianeSev

News Editor & Social Media Manager
Massachusetts USA
Member since 6/16/09
Posts: 961
Skill: Intermediate
2 members like this.




Date: 8/29/13 11:58 AM

Color Revolution: Style Meets Science in the 1960s
American Textile History Museum, Lowell, Massachusetts
September 14, 2013 to January 26, 2014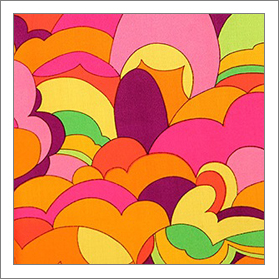 During World War II, materials shortages led to rationing and regulations in the fashion and textiles industries. In the 1960s, experiments in technology, combined with a cultural reaction against the perceived dreariness of the wartime legacy, resulted in an artistic explosion of color and patterning.

This exhibit explores the new dyes, fibers, and designs of this fertile period and helps visitors understand how technology and design support each other.

Read more about this exhibit and its programs.