MacMorrighan

Member since 12/22/12
Posts: 75
Skill: Beginner

1 member likes this.




Date: 9/1/13 8:10 PM

Hey guys, over the weekend I bought a brilliant book to help me make he most of my entry-level SE-400 by Brother due to the realization that it is not an entry level machine that I can "grow with", but am, in a sense, stuck with. Not only am I drastically limited by the digital embroidery stitch-space of 4x4-inches (they couldn't have given us a space of at least 5-inches to work with? Though, why no one's come out with a Universal arm to attach to these machines, by now, is a mystery of sorts to me). So, determined not to allow my machine, which was an expensive purchase for me, limit me any more than necessary I wanted to learn as many traditional sewing machine techniques because so many new Sewists seem to have been "spoiled" by digital machines that do all r most of the work for them. I have been concerned that new generations of Sewists may be in danger of forgetting these techniques. So, I was delighted to find a copy of Nancy Bednar's and JoAnn Pugh-Gannon's book, "The Encyclopedia of Sewing Machine Techniques" at the Half Price Bookstore. I was impressed and, for instance, had no idea there were so many forms of appliqué (from basic and bias bar to shadow appliqué)! But, I am particularly interested in heirloom techniques and procedures and can't help but feel that there is so much more than I could be learning to perform on my machine, such as "cutaway embroidery", for example. So, I was wondering if anyone could recommend any other books that I might find equally as valuable.

beauturbo

California USA
Member since 5/2/09
Posts: 4188
Skill: Advanced





In reply to MacMorrighan <<

1 member likes this.



Date: 9/2/13 0:48 AM

The best of the best, is even I think the really old "Singer Instructions for Art Embroidery". Republished many times over the years, but also the Library of Congress scanned it, and stuck it up on the Internet Archives group, so now anyone can read it and use it, just on line even. You don't even need the real book or any republished copies at all. You might like that one. You don't have to make the same things as in it, but lots of lessons in there and you could use some of the same techniques always, and in computerized hoop embroidery, on any electric driven machine, or even a straight stitch treadle machine. It's really all the same thing in the end. And works pretty much the same no matter what. It's here: http://archive.org/details/singerinstructio00sing

4X 4 is really not bad at all. My first one only had a rounded rectangle that was even less than that. That does not have to stop you from sewing out larger stuff at all. You just have to learn to sew things out in segments, and some re-hooping and lining up skills sort of instead. So it should not keep you from even making huge wall murals, or lots of larger embroideries actually, or decorating anything, if you really don't want it to.

You can also mix up and combine machine hooped embroidery (even 4 X4) with free motion embroidery or even hand embroidery. You can cover as much space as you want that way.

Another fun thing you might like would be some hemstitching maybe, or hem stitching with wing needles. That always looks pretty classy, on almost anything, without even ever being too "over decorative".

At the same internet archive website if you just stick "sewing" or embroidery" into the search function there, lots of old books for the viewing.

lelliebunny


Member since 12/24/12
Posts: 1143
Skill: Intermediate



Date: 9/2/13 1:20 AM

I realize that it isn't a book recommendation, but just using decorative threads can be a nice option, as can decorative stitches. I believe there are also a bunch of specialty feet that work with that machine that you can use to do some very cool stuff.

I don't think there is any reason why you couldn't do embroidery as free motion work. You don't have to do computerized embroidery. All they are anyway are just a ton of regular stitches that take a lot less time to do since they don't require so much human intervention.
-- Edited on 9/2/13 2:01 AM --

------
it doesn't matter what type of sewing you do. you are sewing, and sewing is good.

VivianZ


Louisiana USA
Member since 12/8/04
Posts: 634
Skill: Intermediate





Date: 9/2/13 8:45 AM

Wow, I didn't realize that all this was available in the treadle days! That is amazing. I would have been right there trying all these techniques. But like everything else, it just takes a lot of practice to become efficient.

------
height 5'2" bust 36, waist 31, hip 39.
I have way too many yards to count, and I will never use them up, but I will die trying!

beauturbo

California USA
Member since 5/2/09
Posts: 4188
Skill: Advanced





Date: 9/2/13 2:53 PM

Or you could use some of the lessons in that old Singer Art embroidery book, as actual digitizing lessons for yourself, with a machine embroidery digitizing program even, and some computerized hooped embroidery machine, and just create a computer file, and sew it out that way instead. I have used some of those lessons that way too, I did not get though all of them though, but it actually works good both ways.

So all things new are pretty much the same as all things old really. Not much really changes over time at all. Same old lockstitch either way.

I'm pretty sure anyone doing it back in 1911, would have actually been doing it both digital and non, if they had really had a chance to do that back then and really had what we have now for tools back then, as I don't think they would have just let that pass them by and not take advantage of it at all, just ignore that at all.

So you can actually get the same thing done, either way. One takes more manual moving the fabric around kind of skills and the other takes more computer skills to create a computer file and let a moving pantogram kind of machine hoop do a bit more for you, but end result is pretty much the same.

The only real big difference is the laying of maybe gimp thread on top surface to sometimes to create a padded surface, but you can still do that computer file wise, with just stacked up underlay stitching instead, or even lay down some real gimp thread.

If sewing out with synthetic thread on cotton or linen, you would not even have to manual cut out areas, you can just use some liquid fabric etch to more eat away the fabric where you want instead.

aprilla

Member since 6/2/12
Posts: 367
Skill: Beginner



Date: 9/2/13 4:01 PM

Thank you for posting the link to the Singer book, I must have a look. I've been playing with the various stitches on my (non-digital) machine lately and trying to think how I might use them. This book might help with ideas :)
Printable Version
* Advertising and soliciting is strictly prohibited on PatternReview.com. If you find a post which is not in agreement with our Terms and Conditions, please click on the Report Post button to report it.
Online Class
Sewing Basics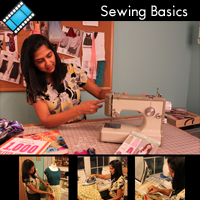 Online Class
Leather 101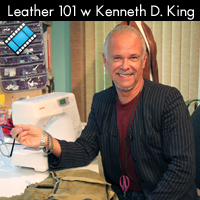 Simplicity 1879

by: Izybel18
Review
Bluegingerdoll The Betsy Pencil Skirt Paper Pattern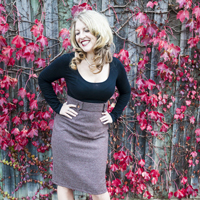 Pattern Details
Sewing Workshop Hong Kong Vest Pattern

Pattern Details
McCall's 6754

by: mimi g.
Review