Diana Alexander

UNITED KINGDOM
Member since 8/13/13
Posts: 3
Skill: Intermediate



Date: 9/11/13 9:49 AM

I am debating buying a Bernina 780 or Pfaff Creative Sensation (the same type if cost here in the UK). I have had Bernina machines before but didn't like them and went to Pfaff. I am a little swayed by the BSR but put off by the bad reports I keep reading about. I have a Pfaff Expression 4.0 at the moment and a Brother PR600 for embroidery. I would like to be able to have just one machine which does everything. I have also looked at the Bernina 830 but again been out off by the bad reports. Has anyone had experience of these machines. I have tried them both but am still not sure

karen149


California USA
Member since 3/4/05
Posts: 3645
Skill: Intermediate



Date: 9/11/13 10:16 AM

It's not worth the extra, extra money for BSR. You can learn to FM without it. What can your Pfaff not do? Wouldn't getting rid of your PR600 be a step down?



Member since 12/31/69

1 member likes this.




Date: 9/11/13 10:21 AM

Check out the Pfaff Performance 5.0 (sewing only) - it's amazing.

Remember - with combination machines - when you are embroidering you cannot be sewing....



LynnRowe


Member since 3/9/09
Posts: 11184
Skill: Advanced



In reply to Diana Alexander

Date: 9/11/13 10:39 AM

The Pfaff CS has more features and can do much larger embroideries without re-hooping compared to the B780, so if embroidery was your main concern, I would vote for the CS.

But as was pointed out, when a machine is embroidering, you can't be sewing...and even some smallish designs can take quite a while to sew out.

If your PR600 suits your embroidery needs, I would suggest looking at a sewing-only machine, and the Pfaff Performance 5.0 in particular. The Bernina comp would be the B710, although again the Pfaff has more features.

IF (and it's a big if!) you have a good dealer with a very good tech, you shouldn't have much to worry about with the Bernina 7 series. I went through all that Trouble myself over the past several months, and with a very good tech & the replacement race cover, my B750 is doing a beautiful stitch. And ANY machine you buy always has a chance of having some issue that requires adjusting.

So whichever machine model/brand you choose, try them ALL out yourself first -thoroughly- and most importantly, go with a dealer that has an excellent reputation for after-sales service.

Happy machine hunting!

------
I heart Woo (HimmyCat). Until we meet again, my beautiful little boy. I love you.

ajoseph

Member since 10/10/12
Posts: 214



In reply to Diana Alexander

1 member likes this.



Date: 9/11/13 10:55 AM

like anything, it's a personal choice. in the past 5 years i have owned 7 Bernina machines. i am now down to one, and my very first 830 record. i just purchased a Pfaff Creative Sensation because i heard great things about it. no complaints. it is a sister to the HVDDD, another machine with no complaints and rave reviews. personally, i find the newer Berninas to be not so user friendly. the BSR is no big woop, temperamental, and overpriced. the Bernina has wonderful rock solid feet, but feet alone do not make a sewing machine. for whatever reason, i find the dual feed on the Bernina useless(as in does not do the job). not so on the Pfaff. both machines have learning curves. Bernina is more like a high dive off of a cliff. bring your fabrics, bring your threads and test, test, test, each machine. only u can decide which to buy.

dfsews


Nebraska USA
Member since 4/17/06
Posts: 886
Skill: Intermediate

2 members like this.




Date: 9/11/13 11:16 AM

Ask for opinions, and you'll get many....
I have the Bernina 830 combo. I haven't had trouble with it, but I bought after the model had been out for a while and the issues were resolved. I have owned 2 Pfaffs, and my experience is that the dual feed of the 830 works better than the Pfaff IDT. Maybe a subtle improvement, but enough to get me hooked on Bernina's dual feed. My 830 has a beautiful stitch and lovely embroidery.

I also have a Brother PR650. I would recommend keeping your 6 needle because the free arm is so handy for small onsies, Christmas stockings, etc. Some items are so hard to do on the flat.

I have the BSR and I like it, because I rarely quilt, so when I do true FMQ, my stitches are uneven. The BSR makes me look like the quilter I am not! I know many people don't use the BSR or like it; I suspect these folks have good FMQ skills, so they don't need to rely on it.

You do need to try the machines with your samples, and think about your work flow. There is no one perfect "do it all" machine, which is why so many of us have multiple ones. Are you someone who would sew one machine while another does a design? Take your time to look at and try various machines, and good luck with your search.



Cat n Bull


North Carolina USA
Member since 2/17/06
Posts: 5309



In reply to ajoseph

4 members like this.



Date: 9/11/13 11:25 AM

Quote: ajoseph
he Bernina has wonderful rock solid feet, but feet alone do not make a sewing machine.


I just HAD to look up what Bernina feet REALLY look like after reading about how 'solid' they are, and reading a comment about them having an extra piece to them, and realized it is NOT JUST a 'foot' you change, you change the SHANK, PLUS the foot.

No wonder it feels more solid in your hand. If you took the shank off of ANY sewing machine with the foot attached to it and held it in your hand it would feel more substantial than taking off JUST the foot. It is two parts, not one.

Once you put those parts back on the machine, however, the ACTUAL "foot' is no different, it IS JUST a foot. Attached to a shank. Just like all sewing machines have. How many parts you take OFF your machine and hold in your hand make no difference whatsoever in how those parts WORK once you put them back ON the machine.

As far as which machine to choose, I recommend going with the dealer you are most happy with.

------
Cathryn

Learn To Sew


Member since 4/12/05
Posts: 13216
Skill: Advanced Beginner



In reply to Diana Alexander

1 member likes this.



Date: 9/11/13 11:36 AM

Silly question. Why do you want another machine? You have some good ones already. Do you have SMAD and just WANT another machine, or is one of your machines no longer making you happy?

I know you said you want a machine that does it all. Not gonna happen for you. While there are machines out there that can do that, if you want to just sew, then sew. If you want to sew and do embroidery too, then things get more complicated.

I have a Bernina 630, no embroidery module yet, and have the BSR. The foot is nice, but it is slow and I have 3 other feet that can do the same job for a lot less money.

It all depends on what you want or think you want. Go test both machines. Side by side. How much $$$ do you want to spend. Both are expensive machines.

If you did not like Bernina before, why look now? They can be a challenge. Just depends. My 630 practically sews itself. I love that machine. If you want a Bernina, see if you can find a gently used 630. Best machine Bernina ever made.

------
Bernina 630, Bernina embroidery module, Pfaff 2036, Bernina 1200DA serger, Unique Sewing Cabinet 450L



Member since 12/31/69



In reply to Diana Alexander

1 member likes this.



Date: 9/11/13 11:41 AM

Also, something to consider - switching from a multi needle embroidery machine to a one needle would drive me crazy re-threading at each color change.

I have owned 10 and 15 needle machines with auto color changing for 18 years and would never be happy with a one needle embroidery machine no matter how nice it was otherwise. I run designs with 42 color changes and only tend to the machine when the bobbin runs out.

When I close my shop and retire, one of my 15 needle machines will be living here forever for personal projects.



Karen31


USA
Member since 1/25/09
Posts: 1497
Skill: Advanced

1 member likes this.




Date: 9/11/13 11:51 AM

A good supportive dealer is imperative with any high end machine, and particularly those tol Berninas lately I think.
I've also read many didn't feel BSR improved their free motion work so I personally wouldn't let that be the deciding factor.

If you embroider a lot - listen to those pointing out how going to one machine that "does it all" will preclude sewing while embroidering. For the very occasional embroiderer this may be a non factor.

I think the MOST IMPORTANT thing (other than a dealer you know will work with you and fix what's needed and not make everything be "operator error" transation - your fault) -- is that the machine sew what YOU want to sew the way YOU want it sewn, and the only way to do that is to take samples of exactly what you sew and put each to the test. Not just fabric swatches, make up samples with seam intersections, collar points, jeans hems, whatever it is you'll be putting to the machine - and see how it handles it.

------
Karen
Printable Version
* Advertising and soliciting is strictly prohibited on PatternReview.com. If you find a post which is not in agreement with our Terms and Conditions, please click on the Report Post button to report it.
Online Class
Perfectly Fitted Shirt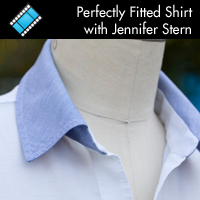 Online Class
Altering Jackets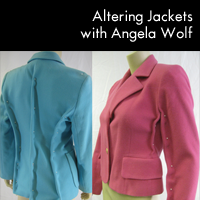 Ottobre Design Magazine 01-2007-25

by: kellyhogab...
Review
McCall's 5759

by: Sue Parrot...
Review
Mini Miranda Bag Paper Pattern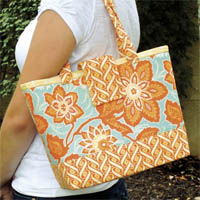 Pattern Details
SewBaby Easy Appliqued Bibs Pattern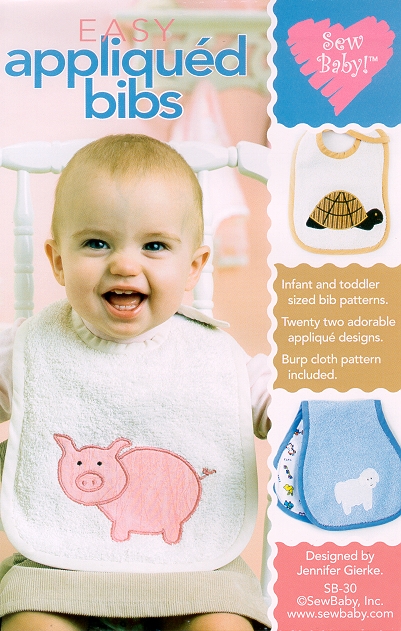 Pattern Details