zab219

Member since 9/12/13
Posts: 1

1 member likes this.




Date: 9/12/13 1:44 AM

My girlfriend's birthday is a few weeks away, and I want to get her a nice gift. She's very petite, so she often ends up with sleeves that are too long or pant legs that need hemming. She's also a very hands-on-"I'll do it myself" type of person, so when she noticed how many alternations she needed, she proclaimed she'd be better off just buying a sewing machine.

Her mother owns a sewing machine, and she has used it in the past, but I guess you could classify her as a beginner. I'm looking to get her a sewing machine that will reliably meet her basic needs (alternations, hemming, etc.), but also which will offer the possibility of branching out into more intermediate work. I think it might be nice to encourage her to pick sewing up as a hobby.

Having said that, I know next to nothing about sewing machines. I did a little research, and I saw some people recommend buying a used machine over a new computerized machine. But I'm weary of doing this because (a) I need the sewing machine within the next two weeks for her birthday and (b) I don't trust myself to buy a used machine without problems.

I'm trying to spend less than $200, preferably close to $100. What would you guys suggest?



misschris

AUSTRALIA
Member since 2/3/06
Posts: 1616





1 member likes this.



Date: 9/12/13 2:37 AM

This is probably not what you want to hear, but the best thing you could do is let her choose the machine. A sewing machine can be a bit like a car - what works for one doesn't necessarily work for all. You need to test drive a few and find the configuration that works best for you. Take her shopping, let her know your budget and sit back and watch her have fun

------
chris

Melbourne


aprilla

Beginner
Member since 6/2/12
Posts: 367

2 members like this.




Date: 9/12/13 4:01 AM

What I did when I had to select a bicycle for my husband, who gave me no help except to say that's what he'd like as a present, was select one I'd like *for* him (if I even liked bikes that is) and made it clear in the shop it could be exchanged within a week of the 'birthday' if for any reason it wasn't suitable. They were happy with this, I suppose any sale's better than none :)

This was the only solution I could figure, and it worked out fine. Happy day, nearly 60 and his 'first bike'... LOL anyway...

In your case there's more than just the machine going to be needed. Scissors, thread, seam rippers, pins, measuring tape .... not to mention zips, elastic, buttons etc etc. Certainly a gift that keeps on needing! If you get something reasonable, with a few notions, and just explain it's a 'first' machine until she knows what she would like for herself, you won't be wrongIt really is the thought sometimes and who really knows what direction her sewing will take, until it begins.

There was a link to a Brother sewing machine in Wal-Mart recently, under $100, and had good reviews... might be worth looking through the machine threads for it, see what you think

Good luck :)

edited to add
Brother 37-Stitch Special Edition Butterfly Blossom Sewing Machine, Model BB370
Brother link I referred to...
-- Edited on 9/12/13 4:41 AM --

pmbrcb

Advanced Beginner
Georgia USA
Member since 11/30/11
Posts: 11

1 member likes this.




Date: 9/12/13 4:23 AM

I love my Brother CS6000i.....I've had it for 3 years now and have been steadily getting more and more brave with it. With my OLD Singer, I just ended up spending more time getting frustrated than actually sewing. The Brother is a great price, and has renewed my love of sewing. Good luck! (Oh, and what an awesome gift to give your friend!)

bestgrammy


Oregon USA
Member since 8/29/06
Posts: 3556





Date: 9/12/13 5:03 AM

Edited to add: sorry...meant to make this reply to zab.

No matter what kind or brand of sewing machine you get for the gift...be sure to get the specific bobbin that is recommended by the sewing machine manual to use in that particular sewing machine. Most manufacturers make several different sizes of bobbins which are for various models. The Brother Butterfly Blossom (exclusive to Walmart) take Brother SA156 bobbins. Brother also makes SA155 bobbins...a similar bobbin model #...but the SA155 is smaller and will cause stitching problems and can even damage the bobbin system...an expensive repair.

The Walmart Brother bobbins are designated SABOBBIN...and are stated for MOST Brother sewing machines. So...they are not indicating if SA155 or SA156. I think I noticed the same kind of package at Joann's too. IMHO I would not risk using those.
-- Edited on 9/12/13 8:16 PM --

Vicsguy


Advanced Beginner
Ohio USA
Member since 5/17/09
Posts: 224

4 members like this.




Date: 9/12/13 7:41 AM

Jewelry. Get her some jewelry. All women love jewelry.

Julkane


Intermediate
Pennsylvania USA
Member since 9/14/07
Posts: 702





1 member likes this.



Date: 9/12/13 8:01 AM

What a lovely idea! If you have a dealer nearby, get her a gift certificate and tell her of your plans. If she cannot sew now she will need the free lessons offered by many shops. Additionally when buying an entry level machine, you need dealer support more than the expensive models often. If she finds she wants to get a better machine down the line, the shop usually will give her full trade in value. Many have started with a babylock BL9 for around $100 and discovered they love sewing. Brother dealers also offer machines around that amount. Additionally if she takes classes at a dealer's shop, she will meet fellow sewing enthusiasts that will feed her creative juices.

------
Elna Excellence 740, Pfaff Quilt expression 4.0, Janome 300E, Brother 8500D, Babylock Ellageo, Janome 900CPX CoverPro, Brother 5234 Project Runway Serger, Singer Treadle, Singer 66, Singer 99

http://juliannasjourney.blogspot.com/

allorache

Advanced Beginner
Oregon USA
Member since 12/10/11
Posts: 381

1 member likes this.




Date: 9/12/13 8:48 AM

What a wonderful idea! I am 4'11" and that is pretty much what got me started sewing -- self defense. I have to hem everything, including petite sizes, and it gets ridiculous when you are paying $15 to hem a $10 pair of pants (and yes, I used to do it by hand, but my wrists really don't like that anymore). As others have noted, there are many good beginner machines in your price range; you'll find a lot of good reviews on this site. I think it is OK to pick a machine for her if you purchase from a store like Amazon or Walmart that will let her return it if she doesn't like it -- most dealers will NOT accept returns. The tradeoff is she won't get free lessons, but there is so much help online now that, especially if she is doing basic sewing and if she is reasonably smart, she can probably figure it out.

------
New Ovation!! Now a Babylock girl almost all the way - Ellegante 3, Evolution, and Melody. Plus a Sailrite LSZ-1 for those heavy duty projects

aprilla

Beginner
Member since 6/2/12
Posts: 367





3 members like this.



Date: 9/12/13 9:40 AM

Quote: Vicsguy
Jewelry. Get her some jewelry. All women love jewelry.




I dunno... my *bestest* present ever was an extension board for my knitting machine. Some time ago now, but I still get that good warm fuzzy feeling when I remember that gift.

KathySews


Advanced
Michigan USA
Member since 10/1/06
Posts: 4051

1 member likes this.




Date: 9/12/13 9:56 AM

What a nice idea. I would have loved this. You are looking for suggestions, so in my opinion, Brother has great machines she will be happy with. If you don't know anything about sewing machines, do not buy used. New gets a return policy and warranty.

Also, as others have said, be clear about the return policy.

Brother CS6000i is currently $140 on Amazon
CS-6000i I don't have this machine, but hear it is nice and there are over 2 pages of reviews here on PR

And, be sure to tell her about PatternReview. We can answer lots of her questions. And don't get me started on the amazing sewing videos on Youtube.
--
-- Edited on 9/12/13 10:00 AM --
Printable Version
* Advertising and soliciting is strictly prohibited on PatternReview.com. If you find a post which is not in agreement with our Terms and Conditions, please click on the Report Post button to report it.
Online Class
Altering Jackets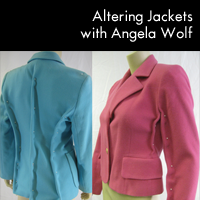 Online Class
Sew a Designer Unlined Jacket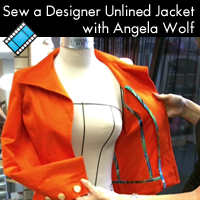 Self Drafted Pattern 01-2013-My Design

by: SteffieMar...
Review
New Look 6102

by: SteffieMar...
Review
Beginner Sewing Lab 102 - A downloadable Book by Shannon Gifford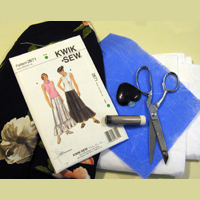 Pattern Details
Islander Sewing Systems Men's Easy Shirt Pattern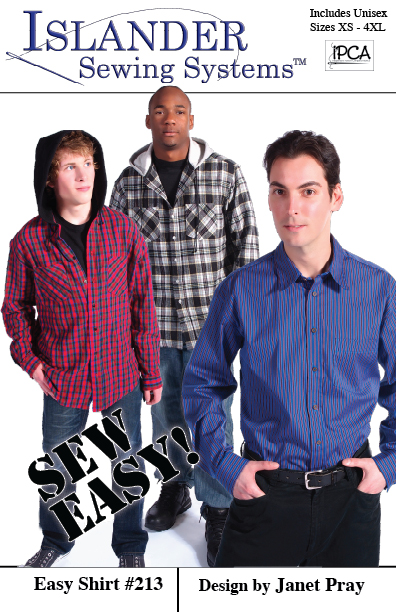 Pattern Details