JTink


Member since 4/20/08
Posts: 6777
Skill: Intermediate
Body Type:


3 members like this.




Date: 9/18/13 2:59 PM

I've had the most amazing experience. About a month ago, I was contacted through Ancestry.com, by someone who lives in New Zealand, asking about a branch of my (Italian)family tree. After several e-mails back and forth, we found the connection and I've have been in contact with them since then.

Odd thing is, I had heard about existence of this part of the family, most of my adult life, but thinking they were connected through an "aunt-in-law", I didn't pursue. I have one cousin in the area who has kept in touch with them,(son of "aunt-in-law") because it was his mother's side of the family. Well, here's the kicker....as my NZ relatives were sending me info, I found that my Great Aunt(in-law) was actually my cousin, before she married her first cousin, who was my Great Uncle! Oh My! So she really wasn't an "in-law".

I sent some pictures to my NZ relatives and was told that one of her "uncles" looked a lot like my Daddy. She sent a picture of that uncle. I almost fell off my computer chair

The likeness is uncanny. This particular "uncle"(who is my cousin), is here in Virginia now visiting. I had the chance to meet him last Thursday, when he got off the plane. He is staying with the other cousin. We went to "other cousin's" house on Saturday for one of the most wonderful days I've had in a long time. I feel as though a brick wall has been knocked down.

Those of you who do ancestry work will understand about the brick wall. I could get no further with my Dad's side of the family before they got of the boat at Ellis Island.

This NZ cousin(who is still very Italian) has ancestry info on my Daddy's side that I thought would be lost forever. He has promised to send me all he has, once he gets back home.

Have any of you had similar experiences, meeting relatives you never dreamed you would, or even knew existed? Especially in your later years? At 59 years old, I never dreamed this would happen.

Doris W. in TN


Tennessee USA
Member since 2/9/04
Posts: 9792
Skill: Intermediate



In reply to JTink

1 member likes this.



Date: 9/18/13 3:26 PM

How amazing, awesome, and exciting for you!

I have tried to track down a few rellies thru ancestry.com, but it has been quite difficult. DH's ancestors came over in the 1870s, before Ellis Island was even an idea.

One of my sisters has super-sleuth capabilities, and with the internet, she has tracked down an aunt from our father's side, and one of my mother's cousins who lives in Ireland. Sister even traveled to Ireland last month for a short vacation and to meet this relative.

It truly is amazing how the internet can help us all connect with distant relatives that we thought were impossible to locate.

------
iPad's auto-correct is my enema.

JTink


Member since 4/20/08
Posts: 6777
Skill: Intermediate
Body Type:




In reply to Doris W. in TN

3 members like this.



Date: 9/18/13 4:07 PM

Doris, how lucky your sister is, to have been able to go and visit the cousin in Ireland

You are so right about the internet. When I feel as though computers and technology are for the birds, I remind myself that I wouldn't have been able to put the family tree together without it

Back in July, I was able to meet another cousin. I knew about this one from early childhood(we are about the same age). But we had never met.

She acquired a bit of fame(singing), as she got older and then married an even more "famous" man. As I got older and began the ancestry search, I wanted so much to get in touch with her. Especially after my Mama died. A lot of her side of the family had "holes" in it and I was hoping this cousin could fill some of them in for me. Due to the fact, she was now married to this "famous" man, I decided not to interfere. I was a bit concerned that I would look like a "crazed fan"... Well, "famous man" died a few years ago and I decided to take a chance and try to contact her. Through a newspaper article, I was able to send an e-mail to the reporter who did the article. She forwarded it to my cousin. Within 15 or 20 minutes, my phone was ringing .... It was my cousin. She was as excited as I was that we had connected. We have been in touch every since. And she did have a lot of family history that I didn't...

Miss Fairchild


USA
Member since 8/24/02
Posts: 7936
Skill: Advanced



In reply to JTink

2 members like this.



Date: 9/18/13 8:05 PM

W O W !!!! I can't say I've had the exact same experience, but I was told that my dad's family came from an area south of me. So I got on the Census Records at my library, and found the census for my great-grandfather--whom no one else in the family knew of or where he lived. Then I got online to Ancestry .com, and found the ship's manifest for the same man. Just goes to show what you can do with a little pushing.

How wonderful of a story this is!! I live in an area where just about everyone is into geneology, and I often felt outcast because I never knew my dad's side of the family (my mother wouldn't let us talk of it). So you, my friend, relish that the Universe worked for you in this way. What new adventures will you be experiencing next, I wonder.

------
"Play the cards you are dealt, but choose who is sitting at the table"..AARP magazine

SEE MY ETSY SHOP HERE: http://www.etsy.com/shop/AuntMaymesAttic
My blog: http://auntmaymesattic.wordpress.com/

bestgrammy


Oregon USA
Member since 8/29/06
Posts: 3575



In reply to JTink

1 member likes this.



Date: 9/18/13 8:54 PM

So wonderful this has been revealed to you...a blessing to have this family history.

JTink


Member since 4/20/08
Posts: 6777
Skill: Intermediate
Body Type:




Date: 9/19/13 7:58 AM

Miss Fairchild, I'm so glad you were able to track your Great Grandfather and find the ship's manifest. When did he arrive and from where(if you don't mind my asking). I'm still trying to find the manifest with my Grandparents on it. I found my Great Grands, but they actually came after my Grandparents.

The NZ cousin(Zeff) goes to Italy every 3 to 5 years and on this trip he made a point to do some ancestry research. His niece back in NZ is the one who contacted me(she is a few years older than I am and Zeff, her uncle is only 75. A few years older than my brother). He did slip a bit of info to me that thought was extraordinary. I know I'm of Italian decent on Daddy's side. But he said he has found that our family actually started out in Spain! Seems that hundreds of years ago, merchants from surrounding countries, brought cargo to the ports in Italy, some decided to stay. This is some of the info he has in more detail and is going to send me.

All day Sunday(day after our visit), I had a feeling of sadness. Not depressed, just a bit sad. By late afternoon, I finally put my finger on it. Here I had just met someone who brought, my ancestors to life, and I may never see him again.

Luckily, that's where this crazy technology of today comes in handy. We have swapped e-mails and home addresses

Bestgrammy, I have such a better understanding of my "modern day" family since discovering the roots. I have to chuckle when I watch the program "Who Do You Think You Are". The celebs walk in to a library, church or Archive of sorts and the info is already gathered and waiting for them. Here I've been searching for 4 years to try and find the manifest that lists my grandparents arrival to the States.

Kathi R


PR Weekend '16 Volunteer
California USA
Member since 2/28/05
Posts: 2181
Skill: Intermediate

1 member likes this.




Date: 9/19/13 10:59 AM

I have had some amazing success with Ancestry ---

I found a first cousin that was totally unknown to my family because her mother walked out after an argument in 1916 and said "you'll never see me again"....and nobody in the family ever did. I spoke with one of her daughters a few years ago and found out what happened to my dad's sister so many years ago.

My grandfather left his family when my mother was a toddler. Through Ancestry I found that my mother had 5 siblings she never knew about (grandfather's second wife), and that this guy lived about 3 miles from her in Chicago. I visited with a whole flock of first cousins that didn't know their grandfather had a first wife or that my mother existed. Amazing.

------
2012 : starting stash 386, net additions 206, used 164, ending stash 428...I'm never going to get in front of this pile of fabric!


Michelle T


British Columbia CANADA
Member since 8/24/02
Posts: 4968
Skill: Intermediate

5 members like this.




Date: 9/19/13 11:11 AM

Just a word of caution. Although some love to search out their family's history, there can be some unwelcome truths to be found too.

This happened in our family (without going into details), it caused a great deal unnecessary pain and distress.

------
Proud parent of a Dwight International School Honour Roll Student

JTink


Member since 4/20/08
Posts: 6777
Skill: Intermediate
Body Type:




Date: 9/19/13 1:03 PM

Michelle, You are right. There is always a chance of finding out where the skeletons are hiding. But that's the part I find interesting. My skeletons haven't been too bad, just WOW! moments.

Kathi, yours is one of the interesting ones. I can't imagine what it's like to find out your grandparent has a whole other family. Amazing. I'll bet it was fun meeting them. I think some of these original deeds are so far removed by the years, those of us searching, get excited about the new finds. Even if the new finds are not what we expected. It never occurred to me that I would find a "first cousin marrying first cousin". I always knew my Grandmother married her Brother-in-law(my uncle), when her husband died(my Grandfather). This is the stuff that makes searching fun, and confusing

mastdenman


California USA
Member since 1/12/04
Posts: 6287
Skill: Intermediate



In reply to Kathi R

Date: 9/20/13 0:00 AM

That's sad for your mom's family, but exciting for you.

------
Marilyn

January 2009 to January 2010 81 yards out and 71yards in January 2010 to the present 106.7 yards out and 146.5 yards in. January 2011 to the present: 47 yards out and 69 yards in.

Printable Version
* Advertising and soliciting is strictly prohibited on PatternReview.com. If you find a post which is not in agreement with our Terms and Conditions, please click on the Report Post button to report it.
Online Class
Altering Pants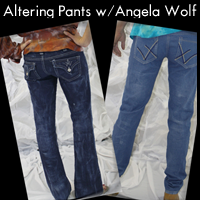 Online Class
Fun with Fitting - PANTS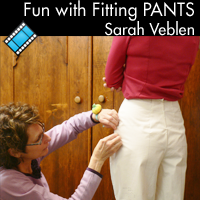 Vogue Patterns 1306

by: Katey
Review
By Hand London Anna Dress

by: lauramae
Review
Shapes Eleven Eleven Skirt Pattern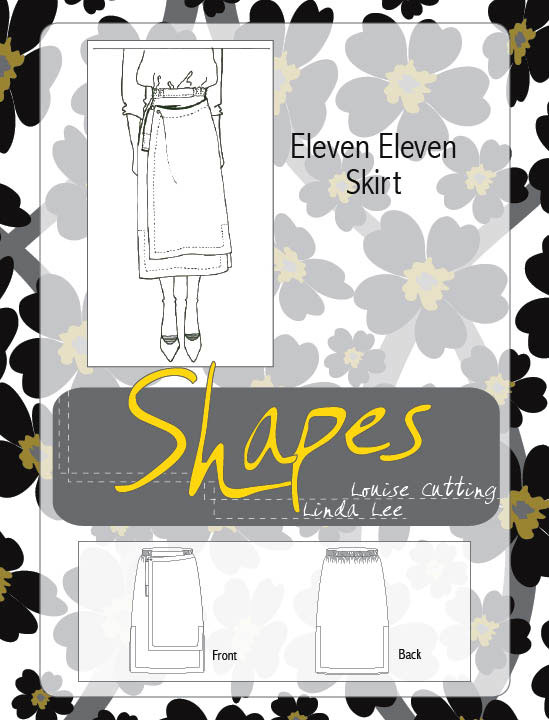 Pattern Details
Petite Plus 201 Pattern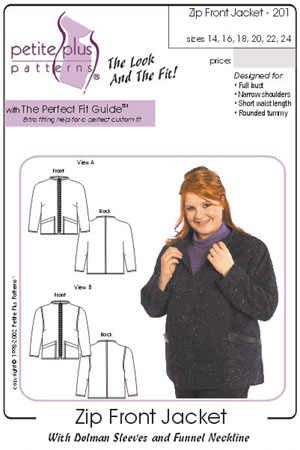 Pattern Details