Addierecoy


Member since 5/30/13
Posts: 764
Skill: Intermediate



Date: 10/7/13 9:33 PM

I think it might be time for one. I've been offered some business that would justify moving up, but I'm going to have to move up to take the business.

So far I've looked at the Brother Entrepreneur PR 650 and PR 1000, the Baby Lock equivalents, and the Melco Amaya Bravo. So far I'm liking the Brother, it's familiar, I'm sure I could operate it very quickly after getting it set up. But the Melco looks like it might be a better value, I'm not sure. It doesn't cost much more, and comes with some very intense training, plus it's 12 needle machine as opposed to 6 or 10. But I'm not sure I need 12, or even 10 needles.

Anyone here know the main differences between the home type machines and the commercial ones as to operating costs, ease of use, reliability etc? I do all my own digitizing and tend to run orders ranging from 5 pieces to around 20 a lot, with some larger orders thrown in.

Diane333

Kansas USA
Member since 7/16/08
Posts: 27
Skill: Intermediate
Body Type:




Date: 10/8/13 8:20 AM

I'm also interested in learning more.

aslinnd


New South Wales Australia
Member since 5/28/07
Posts: 1517
Skill: Advanced Beginner

1 member likes this.




Date: 10/9/13 0:35 AM

I'm new to the mulltineedle and I have a PR1000e with the camera. I have found it very easy to learn and easy to get going out of the box.

I had the quattro before this (i still have that as my sewing machine) and the main screens are nearly identical.

Its noisy that is my biggest gripe. it comes with a good selection of frames and my package added the largest frame and the 8inch quilting frame. I had one day training which has so far been enough to do most of what I want to do. The screen is big enough to do a lot of basic editing, bobbin is easy enough to access and change. it comes with sep bobbin winder and weights you use to get the bobbin tension correct which reduces some of the guesswork.
I have used all thread cone sizes from big to small. The cabinet I have it on is probably a bit high for changing thread spools but is solid enough otherwise, if you are thinking about where to put it keep in mind where you have to reach to when changing thread.

There is a ten needle yahoo group and reading there I found alot of good info.
I didn't try out any other brand so I can't help you there. Overall I'm sorry I didn't do it sooner it just takes alot of the irritation out of embroidery.

one thing I did come across that may be an issue if you don't have another machine. I went to use my brother Snoopy card (I think it was card 26 in the brother range) and it gave me a message that it wasn't licensed. This puzzled me because it was an original brother card, and other cards had worked fine in it. when I posted it to the Yahoo group, I was told that because the multineedle are considered commercial machines and the snoopy card is a home embroidery card for personal use the machine wont read it.

I wasn't worried because I still have my quattro but it could be an issue. I also have an older bernina card that animal print alphabet and some general embroideries that worked in the multineedle so it must be something brother does to their own cards. If you are only using your own digitised items then not an issue for you.

I used Drawings for some logo's for work and stitched out on machine that all went well.

Addierecoy


Member since 5/30/13
Posts: 764
Skill: Intermediate



Date: 10/9/13 8:33 AM

Thank you for all the good info.

Finding a place for this thing, no matter what I end up with is one of my concerns. Having good access to everything I'll need to get to is something I hadn't thought about.

I have a Dreamweaver XE, how does hooping for the multi-needle compare to your Quattro?

aslinnd


New South Wales Australia
Member since 5/28/07
Posts: 1517
Skill: Advanced Beginner

2 members like this.




Date: 10/9/13 3:34 PM

I did have the frame back to front once or twice with a big duh moment when when the hoop wouldn't go on. Otherwise I would say it's more secure the way the hoop is held on both sides. Also space in centre makes it easier on the bulkier items. The woman who my training told me it was much easier to handle the drape of tee shirts and the like I haven't done one yet but I can see what she means. I know there are hoops for sleeves and caps you can add as well as an upgrade for cut work.

I haven't found it any more difficult to hoop.

Front load style bobbin, is easy to change, I'm used to my handiquilter and previous front loaders. Still plenty of room in the bobbin area.

Threading first couple of times was a it time consuming but instructor told me to cut the threads at the spool and tie on the new thread then pull through - heaps faster. Some posts I had read people have had issues with auto needle threaders, I haven't works every time but I would agree that the thread guide on the auto threader a weak point cause it does look like it could bend easy or go out of whack. Mine hasn't but when I searched on what people complain about I get how that could happen.

dfsews


Nebraska USA
Member since 4/17/06
Posts: 995
Skill: Intermediate

1 member likes this.




Date: 10/21/13 8:30 PM

The advantages of multi-needle machines are speed, automatic thread changes, and the free-arm that lets you embroider in small onsies, etc.

If you are really going to do commercial work, I would look at the Melco or the Happy. I don't know how many needles the Melco has, but the Happy comes in 7 up to 15, I think. Both are proven and well liked commercial machines. If you go commercial, you have to be able to do simple repairs yourself, although they don't happen often. And there are usually youtube videos to help.

I have a 6 needle Brother, because I just do occasional jobs now. I have been told that the commercial machines are much faster. That makes a difference when you need to pump out a big order.
That being said, I know people who use the Brothers, even older models, and don't have any problems. I would say you need to decide how deep into ME you're going to go.

Now there is nothing wrong with having more needles just for your own use. I get jobs probably on average monthly, but for some items it is just so handy! Another advantage is the hooping on multi needles is so easy, you will hate to hoop traditionally again.

I have the Fast Frames, and they make them for every machine. You use them w sticky stabilizer to do things like pant legs, Christmas stockings, baby clothes, pockets, etc. They are awesome. You can also consider a hat frame if you are doing that also.

If you have more questions you can PM me, also go to sewforum and register; there are tons of embroiders there including commercial folks, and they are very helpful.

Good luck in your research!



Member since 12/31/69

1 member likes this.




Date: 10/22/13 7:58 AM

Check Tajima and Barudan machines - very high quality machines.
Printable Version
* Advertising and soliciting is strictly prohibited on PatternReview.com. If you find a post which is not in agreement with our Terms and Conditions, please click on the Report Post button to report it.
Online Class
Beginners Guide to Dyeing Fabrics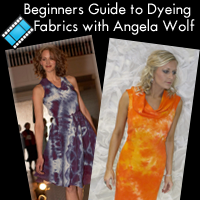 Online Class
Beyond the BoatNeck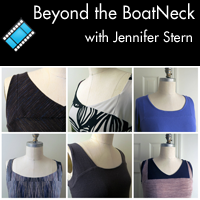 Simplicity 2267

by: HOWsMom
Review
Grainline Studio 11003

by: poplin
Review
Islander Sewing Systems Cape D Elegance Paper Pattern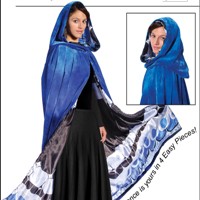 Pattern Details
8 inch Dressmaking Shears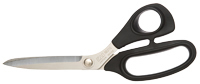 Pattern Details