Elaine Dougan


British Columbia Canada
Member since 1/24/07
Posts: 535
Skill: Advanced Beginner
Body Type:




Date: 10/12/13 1:13 PM

I am a beginning knitter (one year). I am knitting a baby hat with a lace pattern. I have started and redone this section about four times and I keep making mistakes. A round has 96 stitches and the lace pattern is

Round 1: (k, p, k2, p, k )
Round 2: (k, p, yo, ssk, p, k)
Round 3: (k, p, k2, p, k )
Round 4: (k, p, k2tog, yo, p, k )

Coud I drop down the middle part of the pattern with the yarn overs and decreases and then pick it back up or will that just be too hard to do? That is the place where I seem to make the mistakes and I don't notice them until I am several rows past. I tried just picking them up without the yarn overs and decreases, but then I lost the lace pattern. Is it possible to pick up yarn overs and decreases without wrecking the whole thing?

------
Elaine

Annie- oh


Colorado USA
Member since 2/7/04
Posts: 1577
Skill: Intermediate

1 member likes this.




Date: 10/12/13 2:58 PM

First, my sympathy, Elaine.

I am looking forward to advice here.

Doesn't Craftsy have a lace knitting class that includes how to correct early mistakes? So far, it's tink, tink, rippit at my house.

------
I try all things. I achieve what I can. "Moby Dick"

We stand here confronted by insurmountable opportinities. Pogo

Handshake


UNITED KINGDOM
Member since 7/19/13
Posts: 385
Skill: Advanced





In reply to Elaine Dougan <<

2 members like this.



Date: 10/12/13 3:01 PM

Quote: Elaine Dougan
I am a beginning knitter (one year). I am knitting a baby hat with a lace pattern. I have started and redone this section about four times and I keep making mistakes. A round has 96 stitches and the lace pattern is



Round 1: (k, p, k2, p, k )

Round 2: (k, p, yo, ssk, p, k)

Round 3: (k, p, k2, p, k )

Round 4: (k, p, k2tog, yo, p, k )



Coud I drop down the middle part of the pattern with the yarn overs and decreases and then pick it back up or will that just be too hard to do? That is the place where I seem to make the mistakes and I don't notice them until I am several rows past. I tried just picking them up without the yarn overs and decreases, but then I lost the lace pattern. Is it possible to pick up yarn overs and decreases without wrecking the whole thing?


Hi Elaine

Looks like you're knitting the Sylvia Baby Hat.

Ravelry pattern here

Err....... (aghhhh)...... in my opinion, no, you can't drop the middle of the pattern and pick it up again, since you have to decrease on every other row to make the hat-shape.

Knitting in the round, making a hat, with lace, is three challenges at once!

How about trying a baby hat with lace, knitted on straight needles (then sew a seam afterwards)? That would eliminate one of the challenges. Or, just don't make something 3-dimensional in lace, yet?

Just trying to help.........


Karin Mantefors


SWEDEN
Member since 7/29/02
Posts: 733
Skill: Advanced

1 member likes this.




Date: 10/13/13 8:53 AM

Yarn harlot has a tutural on how to fix mistakes in lace knitting

------
www.karinskammare.blogspot.com

JEF


Board Moderator
Member since 7/27/05
Posts: 2785
Skill: Intermediate





In reply to Elaine Dougan <<

1 member likes this.



Date: 10/13/13 11:22 AM

Although it would be a bit tedious, you could put a lifeline in every 4 rows. That way, if you screw up you only have to go back 4 rows to have a clean start.

It is possible to drop down and fix the stitches. You need to have a good eye for which row you are on and how many stitches that drop down section should have. I have done it occasionally successfully in a pattern such as yours but generally I find it a bit too difficult. My problem is that ever if I can correct it, I'll usually get up a few rows and then realize that I corrected it but did something else wrong - like twisted the stitches.

I would recommend you do this sitting at a table with good light. I screw it up more if I try to do it sitting in my normal chair/couch.

Good luck.

JEF

------
"The trouble with quotes on the Internet is that you can never know if they are genuine." --Abraham Lincoln

ItzMePenny


California USA
Member since 12/31/05
Posts: 229
Skill: Intermediate

1 member likes this.




Date: 10/13/13 5:14 PM

I second JEF's suggestion to use a lifeline, at least until you're more comfortable knitting lace. I've been knitting for about 50 years and still use a lifeline for complicated patterns until I find the "rhythm" of the pattern.

You can add a lifeline now below the last row you know to be correct, then rip down to that row. Or, and this is very tedious but easier in the long run, unpick your knitting stitch by stitch until you get to the error.

------
PennyZ

Elona


Member since 8/24/02
Posts: 8975
Skill: Advanced
Body Type:






In reply to ItzMePenny <<



Date: 10/13/13 7:34 PM

Love them lifelines! As JEF said, they really help until you get the feeling for the pattern.



Member since 12/31/69





Date: 10/13/13 7:37 PM

Please- what's a lifeline? I knit socks and have never heard this term.
Deb

Elona


Member since 8/24/02
Posts: 8975
Skill: Advanced
Body Type:






Date: 10/13/13 9:34 PM

It is a contrasting thread you run through a line of knitting when working with a lace pattern, to mark a row that begins the pattern, or a stable row with no yarnovers, increases, decreases, or anything funny going on.

Here's one description.

Elaine Dougan


British Columbia Canada
Member since 1/24/07
Posts: 535
Skill: Advanced Beginner
Body Type:




Date: 10/14/13 2:30 PM

Thanks for the suggestions. I ended up ripping out the lace work and have started all over. I am using markers between every repeat; that is a marker every six stitches. It is proving to be very helpful. I have already caught several mistakes and was able to fix them before I got too far along. I will also put in a lifeline after a row with no yarn overs or decreases. With any luck, I will be able to finish this baby hat before the baby is a teenager.

------
Elaine
Printable Version
* Advertising and soliciting is strictly prohibited on PatternReview.com. If you find a post which is not in agreement with our Terms and Conditions, please click on the Report Post button to report it.
Online Class
Sewing Facings and Developing Facing Patterns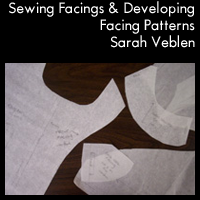 Online Class
Restyling with Exposed Zippers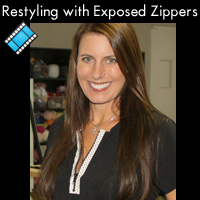 New Look 6755

by: Sheila457
Review
Pamela's Patterns Softly Pleated Dress Pattern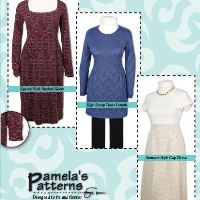 Pattern Details
SewBaby Comfy-Alls and Knit Shirt Pattern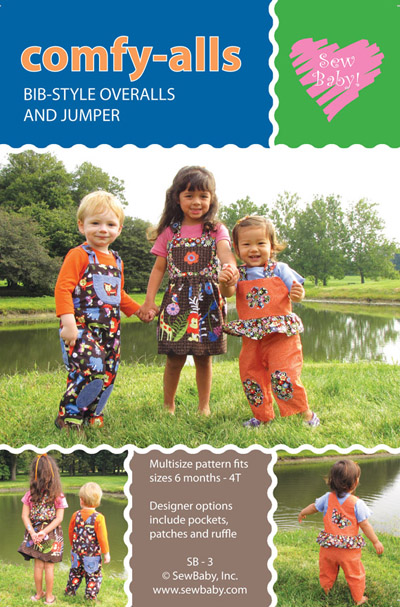 Pattern Details
McCall's 6519

by: MrsCharism...
Review